NBC's 'Dateline: Devil's Bathtub' chronicles how Laura Rideout plotted to murder her estranged husband, Craig Rideout, with the help of their two sons, Colin and Alexander, in Penfield, New York, in July 2016. However, they left a lot of evidence at the scene, and the police followed the trail to catch them within days of the crime. So, who are Laura and her children, and where are they now? Let's find out.
Who Are Laura, Colin, and Alexander Rideout?
A freshly graduated Craig Wallace Rideout met Laura Asam in a Rochester pub, and a whirlwind romance ensued. Laura had recently moved to the area from Syracuse with her parents and four siblings and attended college in Buffalo. Craig, then 27, and Laura, then 22, married in January 1993. His sister, Robbyn Drew, recounted, "They were so enamored of each other. You could just see the twinkle in their eyes."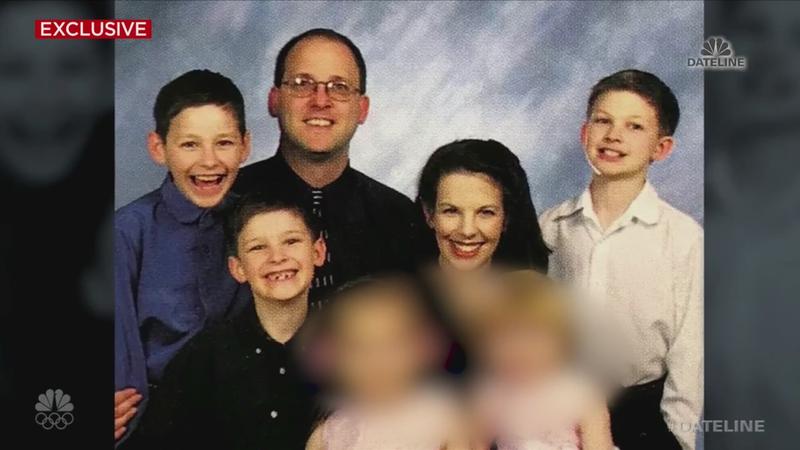 Their eldest son, Colin, was born a few months later, in October, followed by six more children. Alexander Rideout was their third child. The newlyweds purchased a four-bedroom house on six acres in Pittsford, but finances became tight with the birth of so many children. According to Robbyn, Craig warned Laura to keep track of the family's spending, but she refused to believe they could have monetary difficulties. Robbyn said, "She never took that seriously. She believed that he was hiding money."
However, Laura came face-to-face with the ugly truth when they were forced to move to a more modest house. Their financial instability and Craig ignoring the issue by immersing himself in role-playing video games behind closed doors drove a wedge between the family. According to the show, there were multiple holidays when Laura and some kids did not come for holiday dinners at Robbyn's or the in-laws. However, things turn for worse when she filed for divorce in the late summer of 2014 and moved in with Paul "P.J." Tucci.
To rub salt in the wound, Paul was a longtime family friend and had recently lost his wife, Jennifer, to health issues in 2014. As Craig and Laura's marriage crumbled, she moved in with Paul and planned for a new life together. While most of the elder children moved in with their mother, Craig had custody of the two youngest of the seven children, then aged 6 and 12. Over the next two years, Robbyn claimed Laura and Craig's relationship disintegrated, with her and the children constantly fighting with him.
By early summer 2016, Laura and Paul intended to move to North Carolina and desired to take the youngest kids with them. When Craig objected, Colin and Alexander started intervening with their biological father on their mother's behalf, precipitating tense interchanges. After two years at SUNY Maritime College, Colin, then 21, had left school and moved in with Paul. He was seeking employment on Upwork, a freelancing website, and described himself as wanting to be "a full-fledged developer."
Where Are Laura, Colin, and Alexander Rideout Now?
According to Robbyn, Craig woke up one night in his Penfield townhouse when an intruder plucked a hair from his arm after stealing his house keys and work-issued Blackberry. Craig called 911 to report the theft but allegedly suspected Colin was involved in the thievery. The episode showed how Craig and Colin had an email exchange a week before the former's murder, where Colin accused him of manipulation and emotional abuse and listed grievances. Craig was surprised to learn Colin had cc'd family members, including Robbyn, on the emails.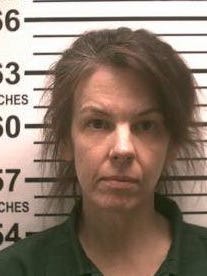 One of Colin's emails read, "You are a chronic liar, and I'm sick of you dragging my mother through this contorted divorce while you abuse the court system to try and retain control over her life." He also stated Craig was deliberately withholding the custody of the youngest two children while the elder ones had chosen to move away from their biological father. On July 19, 2016, Alexander posted the entire Colin-Craig email exchange from the previous week on his Facebook.
According to the prosecution, Laura and the two boys came to Craig's townhouse around 3:00 am on July 19. One of them supposedly hit Craig in the face with a hammer, fracturing his cheekbone, and used a homemade ligature — fashioned from duct tape and paracord — to strangulate him. The medical examiner testified they might have planned to complete their deed quickly but ruptured his carotid artery, causing an enormous blood loss. Roadside CCTV caught Paul's car and Craig's minivan being driven to where the body was dumped.
The police also found surveillance footage of Laura and Paul buying bottles of Liquid Lightning Drain Opener from a Walmart store a few days before the murder. The coroner testified those were used as a caustic chemical to disfigure Craig's face and hands to mask its identity. The police caught Colin and Alexander on July 21 while throwing garbage bags containing empty bottles of drain cleaner, gloves, bloody clothing, and a paracord into a local pond called Devil's Bathtub.
Forensic analysis tied the blood and clothing to Colin, Alexander, Laura, and Paul. The authorities also had footage of Colin leaving a different Walmart with a square-edged shovel, the same kind used in the attempted burial. On July 25, 2017, a jury found Laura and Colin guilty of second-degree murder and tampering with evidence. Laura was also convicted of a burglary charge for being inside her estranged husband's apartment after he was killed. Alex was acquitted of the murder charge but found guilty of tampering.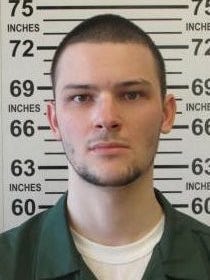 Alex, then 20, was sentenced to a term of between two years, eight months, and eight years and granted parole in 2021. According to inmate records, his sentence will fully expire in July 2023. He was being held at the Greene Correctional Facility. Laura's sentence will run a minimum of 37 years and ten months. Her first parole date will be in 2056, and the 51-year-old is serving her sentence at the Bedford Hills Correctional Facility. Colin, then 24, received a sentence with a minimum term of 26 years, four months, and a maximum of life. The 29-year-old will be eligible for parole in 2043 and is currently incarcerated at the Attica Correctional Facility.
Read More: Paul Tucci: Where is Laura Rideout's Ex-Boyfriend Now?