The second season of Freeform's anthology thriller series 'Cruel Summer' predominantly revolves around 17-year-olds Megan Landry (Sadie Stanley), Isabella LaRue (Lexi Underwood), and Luke Chambers (Griffin Gluck) and the friendship and romance that develop between them in the course of a few months between summer 1999 and winter 1999. However, in summer 2000, Luke's body is discovered, and Isabella and Megan emerge as the main suspects in the murder investigation. If you have already watched the end of season 2 and are wondering whether Isabella will ever get arrested, we got you covered. SPOILER AHEAD.
Will Isabella Get Arrested?
The season 2 finale answers most of the questions raised throughout the season. The most prominent among them, of course, involves Luke's death. The finale begins by answering a question that the ending of the penultimate posed. It is revealed that Luke paged his brother Brent after freeing himself. After Brent arrives, the two brothers get into a fight about their morality, or rather, the lack of it. Angrily, Brent pushes Luke, who hits his head on the railing before falling into the water. A panicking Brent dives in after him but can't find him. Believing that he has lost one son, Steve decides to protect the other.
Meanwhile, Megan and Isabella return to the cabin the following day and discover that Luke is gone. When it becomes apparent that he has disappeared, Isabella convinces Megan to write a runaway note. As the note makes the townsfolk believe that Luke is still alive, Steve and Brent don't challenge it. Things start to change after Luke's body is discovered, and signs of foul play are found on it. As the local police begin to investigate, Brent starts to wonder whether he should go to the police and tell the truth, but his father stops him.
When Isabella and Megan confronted Luke, they made a video of the incident. Isabella kept the video, falsely promising Megan that she would destroy it. But when they have another falling out, she gives an edited version of the video (which shows Megan holding the gun) to the police before heading back to Ibiza. After Megan's arrest, Brent finally comes forward and tells the police what he believes happened to his brother. Brent and Steve are subsequently arrested, and Megan is set free.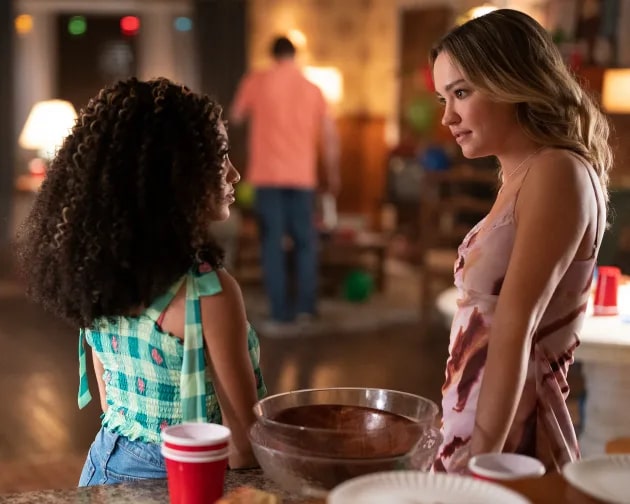 Toward the end of the episode, Megan finds one of Ned's cameras pointed directly at the dock. When she goes over its footage, she is horrified and furious to discover that Isabella killed Luke. Isabella returned later in the night and found Luke alive on the shore. She drowned him with her foot and pushed his body into the water.
Isabella's final appearance in this season involves her traveling back to Ibiza. She encounters a girl her age on the plane and starts speaking about Megan, just as she spoke to Megan and the others about Lisa. Isabella even volunteers to show the girl around Ibiza.
'Cruel Summer' is an anthology series. If there is a third season, it will most likely revolve around a whole new set of characters, so we will not be seeing Isabella getting her comeuppance in the show. However, we can always speculate about what can happen if the story continues. Megan seems determined in the last shot of the season, so it's safe to presume that she will seek revenge. She will likely give the video to Sheriff Myer, leading to a fresh investigation against Isabella. Meanwhile, Steve will be released from prison and can use his resources to go after the girl. However, getting Isabella arrested for Luke's death will not be easy as the police have to contend with the influence of Isabella's parents. But if they manage to get past that, they can definitely arrest Isabella.
Read More: Cruel Summer Season 2 Episode 9 Recap and Ending, Explained