Daisy Ridley is a name that has become synonymous with the iconic character Rey from the globally acclaimed 'Star Wars' sequel trilogy. Born as Daisy Jazz Isobel Ridley on April 10, 1992, in London, England, this talented actress embarked on her cinematic journey with minor roles in television shows like 'Youngers,' 'Toast of London,' and 'Casualty.' However, it was her portrayal of Rey in 'Star Wars: The Force Awakens' (2015), 'The Last Jedi' (2017), and 'The Rise of Skywalker' (2019) that catapulted her to international stardom. Ridley's performance was not just limited to the galaxy far, far away.
Ridley showcased her versatility by appearing in the mystery film 'Murder on the Orient Express' (2017) and taking on the titular role in the romantic drama 'Ophelia' (2018). With her undeniable talent and a series of successful projects under her belt, Daisy Ridley has solidified her position in the film industry. As fans eagerly await her next cinematic venture, we delve into what the future holds for this promising actress. Here's the list of all new and upcoming movies and TV shows of Daisy Ridley.
1. The Marsh King's Daughter (2023)
'The Marsh King's Daughter' is an upcoming crime drama film by director Neil Burger, promising to hold audiences captive with its intense narrative. Set against the backdrop of the wilderness, this riveting tale unfolds the life of Helena (Daisy Ridley), whose seemingly normal existence conceals a dark secret. Helena's life takes a dangerous turn when she learns that her estranged father, the infamous Marsh King (Ben Mendelsohn), has escaped from prison. This man, who imprisoned Helena and her mother in the wild for years, is out to hunt her down. With a mixture of drama, mystery, and thriller elements, the story navigates Helena's confrontation with her past and the sinister figure of her father.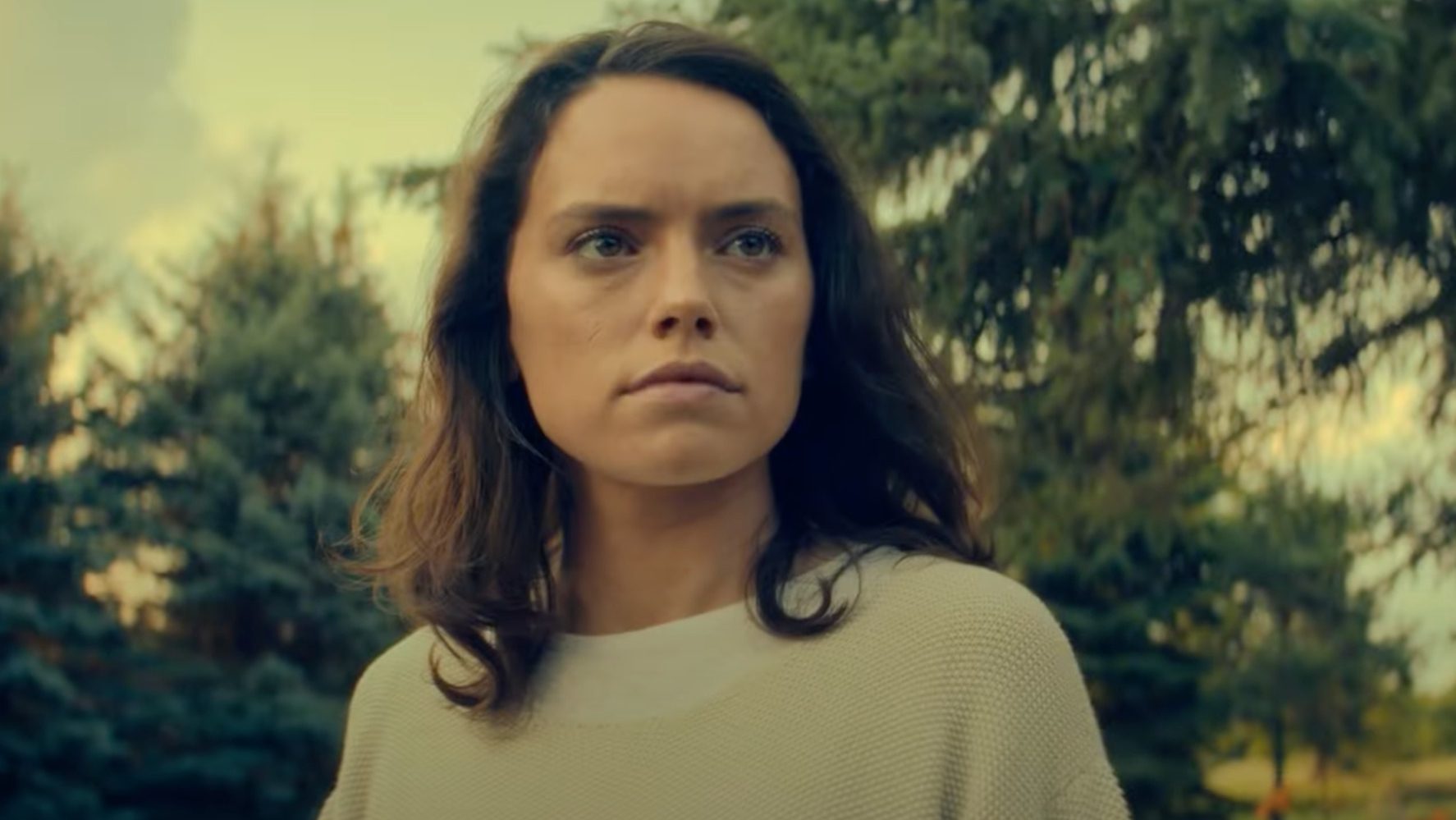 Helena's character, while central, is surrounded by a stellar ensemble. The cast includes Brooklynn Prince as Young Helena, Garrett Hedlund as Stephen Pelletier, Caren Pistorius as Helena's mother, Joey Carson as Marigold Pelletier, and Gil Birmingham. The suspenseful screenplay is crafted by Elle Smith and Mark L. Smith, who also serves as a producer alongside Keith Redmon and Teddy Schwarzman. Slated for a theatrical release on November 3, 2023, the movie is sure to enthrall fans of the genre. You can watch the official trailer of the movie here.
2. Star Wars: New Jedi Order (2027)
'Star Wars: New Jedi Order' is an upcoming science fiction adventure film directed by Sharmeen Obaid-Chinoy. Set in the future timeline of the beloved 'Star Wars' saga, this film promises to chart a novel course for the franchise under Disney's stewardship. The 'Star Wars' sequel trilogy elicited mixed reactions from its vast fanbase, with only 'Star Wars: The Last Jedi' truly venturing into uncharted territory. However, with the introduction of Rey's 'New Jedi Order,' the film series seems poised for a fresh direction, especially by reinventing its portrayal of villains, a hallmark of the series.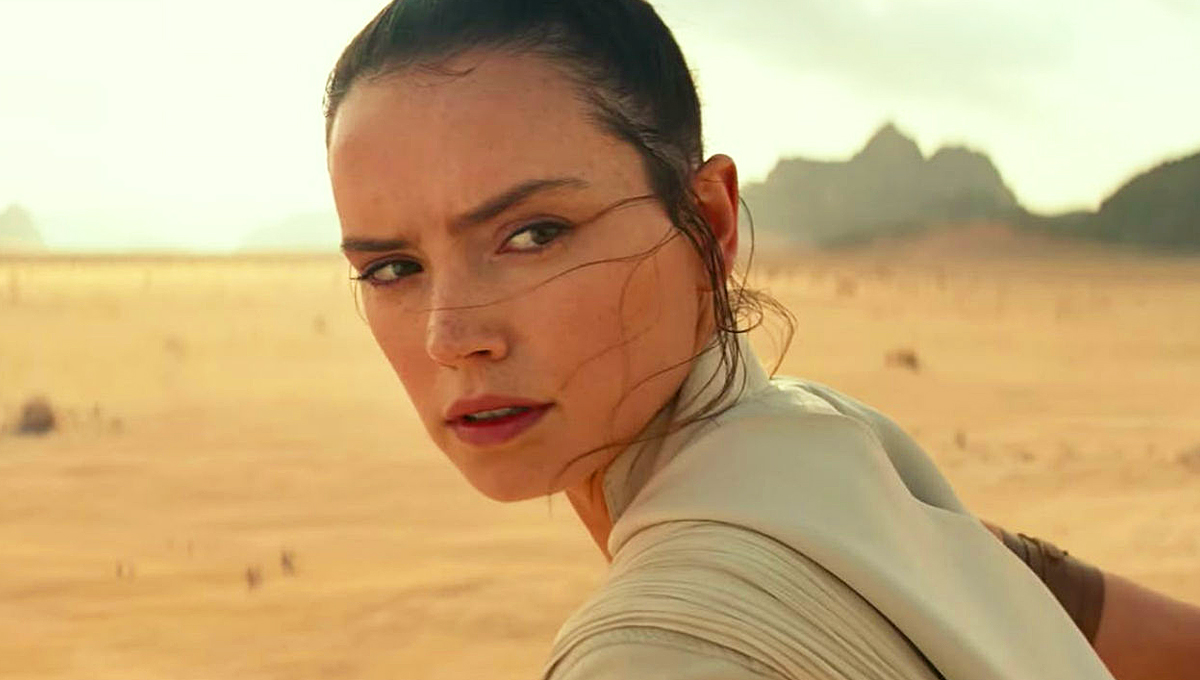 Ridley reprises her role as Rey, leading the narrative as she shapes the New Jedi Order. While the full cast list remains under wraps, fans are eager to see which familiar faces and newcomers will join Ridley in this galaxy far, far away. Steven Knight, renowned for his storytelling prowess, has penned the screenplay, heightening the anticipation. Slated for release on December 17, 2027, fans across the globe are marking their calendars, awaiting the official teaser/trailer to provide a glimpse into this next chapter.
3. Sometimes I Think About Dying (TBA)
'Sometimes I Think About Dying' is an upcoming drama film directed by Rachel Lambert. With a script penned by Kevin Armento, Stefanie Abel Horowitz, and Katy Wright-Mead, the film unfolds on the moody Oregon coast. At the heart of the story is Fran (Daisy Ridley), a woman who often ponders death. Her life takes an intriguing twist when she makes a new coworker laugh, evolving their relationship into dating. But as their bond deepens, Fran's personal complexities stand as their most significant challenge.
The film not only boasts of an absorbing narrative but also an ensemble cast, showcasing talents like Dave Merheje, Parvesh Cheena, Marcia DeBonis, Megan Stalter, Brittany O'Grady, Bree Elrod, Lauren Beveridge, Ayanna Berkshire, and Sean Tarjyoto. Produced by luminaries like Alex Saks, Ridley, Dori Rath, and the Beveridge duo, Lauren and Brett, the drama garnered attention at its Sundance Film Festival premiere on January 19, 2023. As of now, a theatrical release date has not been announced.
4. Magpie (TBA)
'Magpie' is an upcoming noir film helmed by director Sam Yates. Venturing into a world of temptation and blurred lines, the story, developed by Ridley and penned by Tom Bateman, follows a father who, while chaperoning his daughter on a film set, finds himself irresistibly drawn to a celebrated actress. As his daughter shares screen space with this leading lady, his heart begins to stray, all while his wife remains at home, tending to their newborn.
Taking the lead is Ridley, accompanied by a stellar ensemble, including Matilda Anna Ingrid Lutz, Shazad Latif, Niall Wright, Andy M Milligan, Matthew Spencer, Karel Bojan Hutter, and Hiba Ahmed. With Ridley showcasing her acting chops and wearing the producer's hat alongside Tom Bateman and Kate Solomon, this film promises an intriguing cinematic experience. The film is currently in its post-production stages.
5. Young Woman and the Sea (TBA)
'Young Woman and the Sea' is an upcoming biographical drama film directed by Joachim Rønning. The film traces the journey of Gertrude Ederle, a gold-medalist competitive swimmer from the 1924 Olympics. Set against the backdrop of the 1920s, it narrates the tale of Ederle's audacious attempt to cross the English Channel, a daunting feat accomplished by only five men at the time. Before her channel endeavor, the Manhattan-born daughter of a German butcher astonishingly swam 22 miles from Battery Park in New York to Sandy Hook, New Jersey. Her story, adapted from Glenn Stout's book 'Young Woman and the Sea: How Trudy Ederle Conquered the English Channel and Inspired the World', promises a gripping tale of determination and endurance.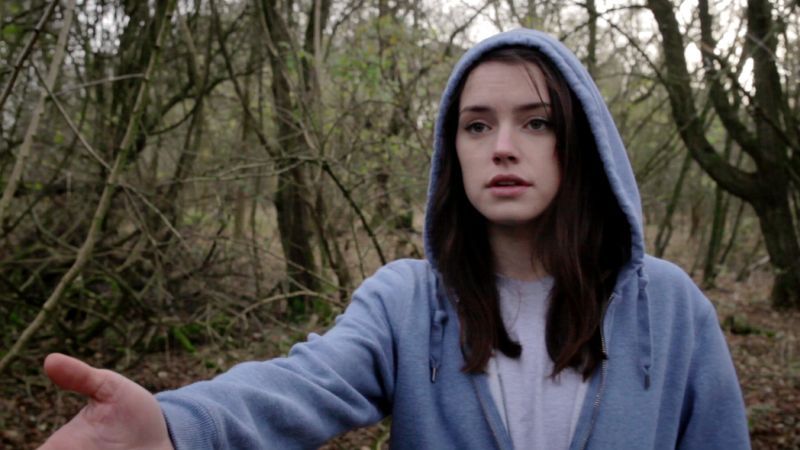 In this cinematic retelling, Ridley steps into the shoes of Gertrude Ederle, with Tilda Cobham-Hervey portraying her sister, Margaret Ederle. The film's ensemble cast further includes Stephen Graham, Kim Bodnia, Jeanette Hain, Ethan Rouse, Doc Butler, Yordan Angelov, and Sava Dragunchev. Jeff Nathanson's screenplay, adapted from Stout's book, coupled with the collaboration between Ridley and Rønning, adds to the film's anticipation.
6. Women in the Castle (TBA)
'Women in the Castle' is an upcoming historical drama film directed by Jane Anderson. Based on the novel of the same name by Jessica Shattuck, the film dives deep into the post-World War II era, focusing on the lives of three widows whose husbands were implicated in an attempt to assassinate Hitler. Set against the turbulent backdrop of war-torn Germany, the narrative deftly weaves personal, familial, and historical threads to create a tapestry of resilience, guilt, and redemption.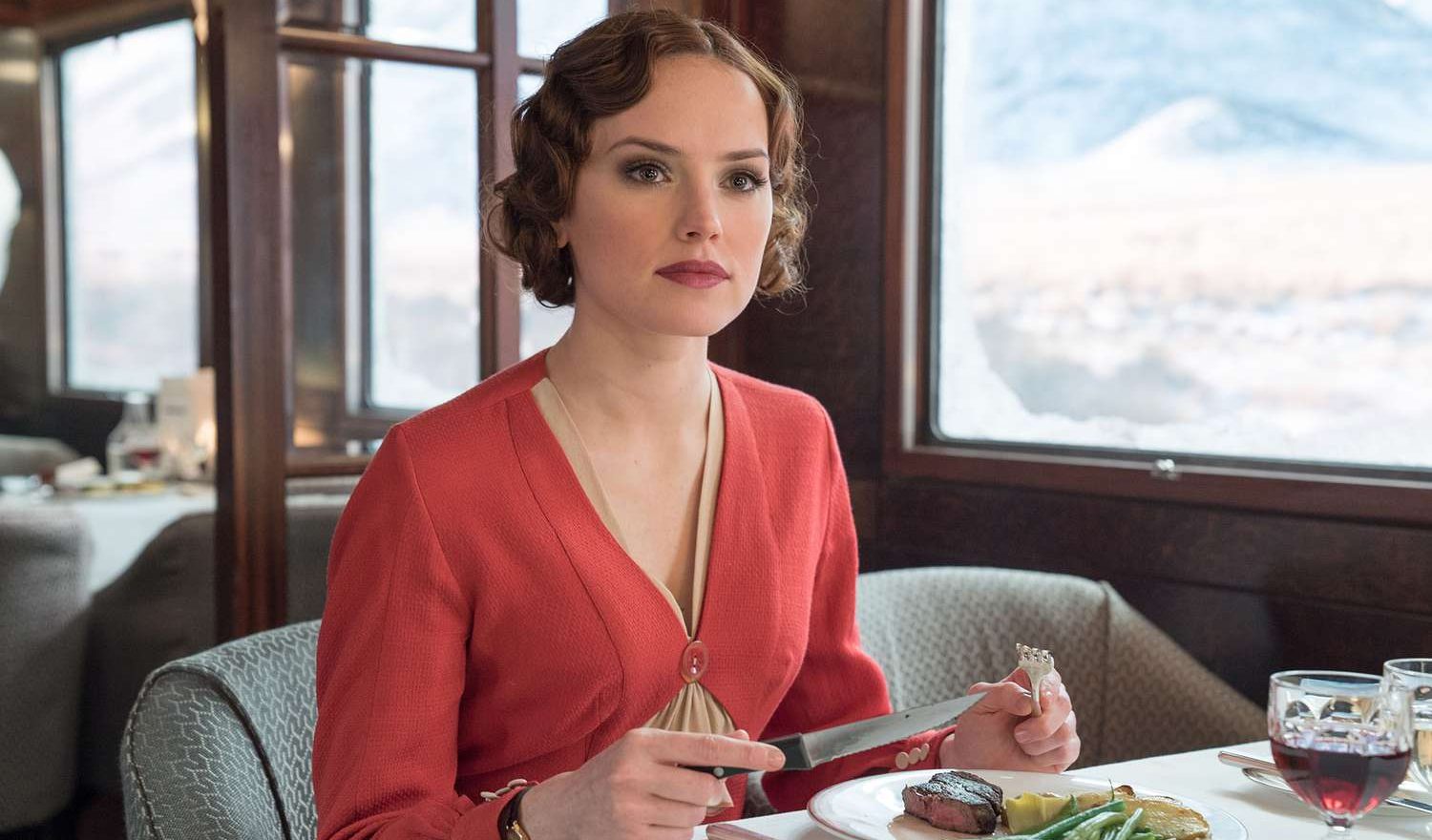 Ridley joins forces with the seasoned Kristin Scott Thomas and the talented Nina Hoss to portray the central trio, each grappling with her personal trauma amidst the nation's collective anguish. Adapted for the screen by Anderson herself, this story promises a compelling mix of history, drama, and powerful performances.
7. The Ice Beneath Her (TBA)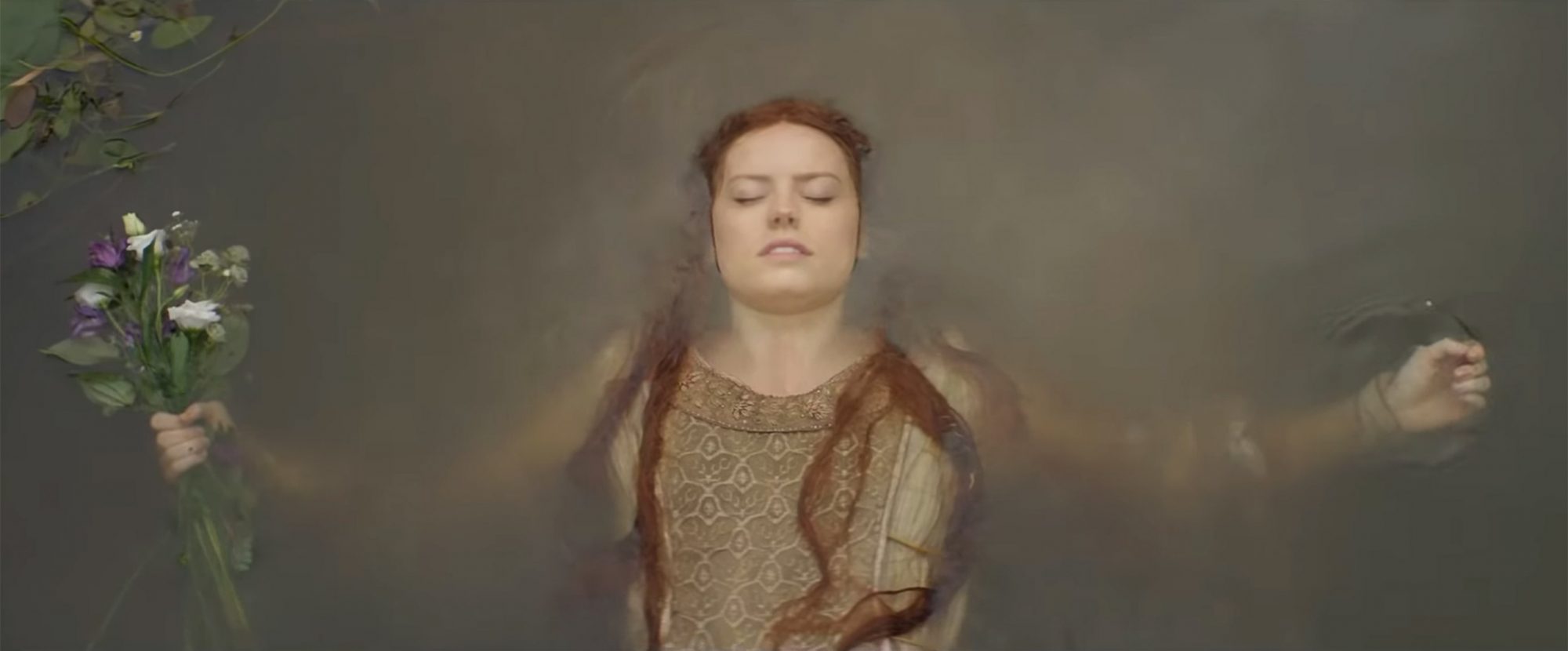 'The Ice Beneath Her' is an upcoming crime thriller film directed by the trio Matt Bettinelli-Olpin, Tyler Gillett, and Chad Villella. Adapted from the suspenseful novel by Camilla Grebe, the narrative plunges into the dark underbelly of crime, drama, and psychological intrigue. It revolves around an enigmatic case in which a young woman is found brutally murdered in the residence of a renowned businessman. To unravel the layers of the mystery, an investigator collaborates with a psychological profiler, diving into a web of secrets and deceit. While details about specific character portrayals are yet to be unveiled, the story promises a gripping journey through its multifaceted genres. Produced by Andrew Lazar, the project's anticipation grows among fans of crime and drama genres.
8. The Christie Affair (TBA)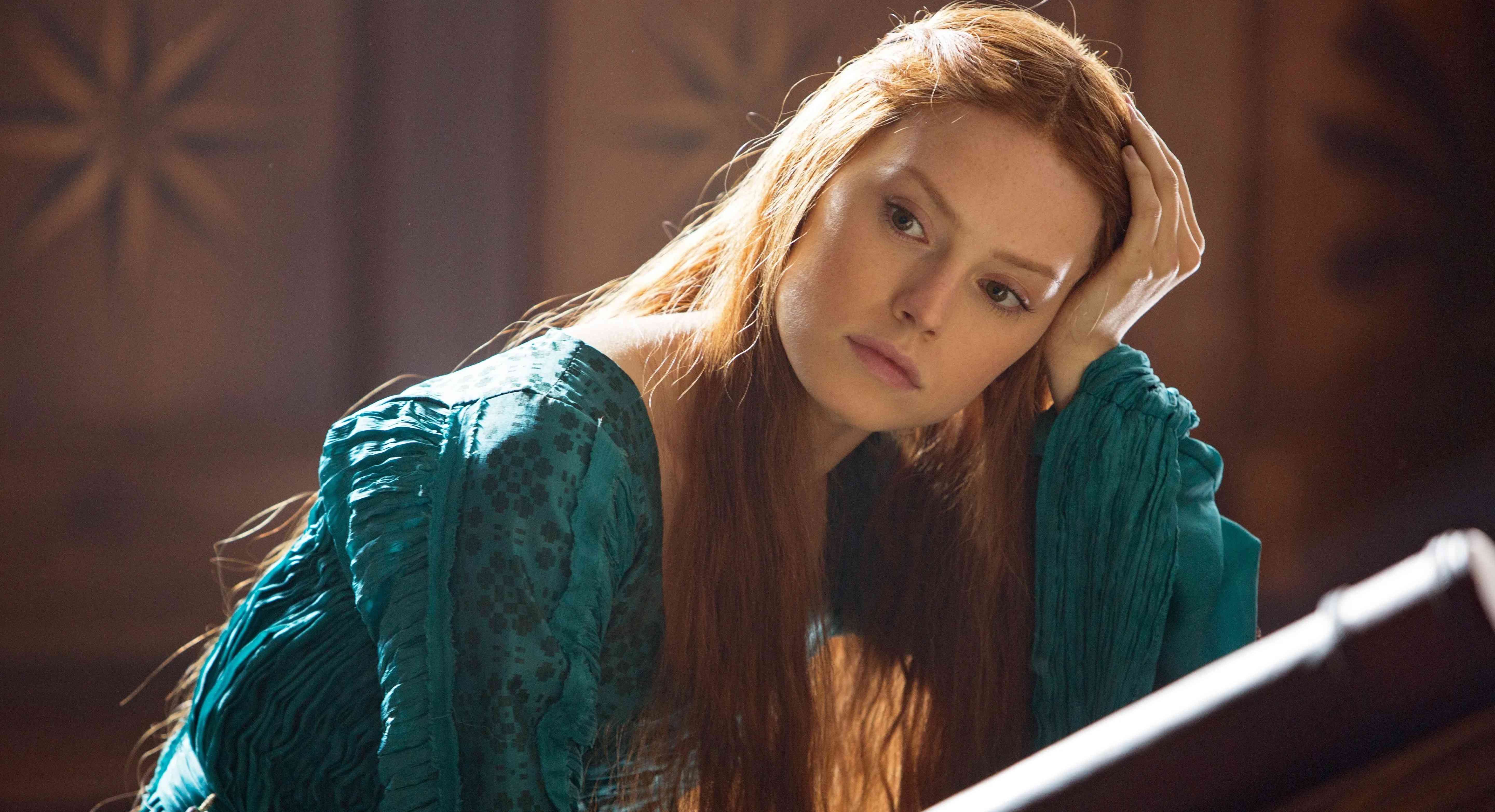 'The Christie Affair' is an upcoming drama-mystery TV series based on Nina de Gramont's best-selling novel. The show offers a compelling reimagining of renowned mystery author Agatha Christie's intriguing 11-day disappearance in 1926. The period during which Christie vanished became a subject of widespread speculation, especially as it echoed the mysteries she so masterfully penned. The show offers a unique twist, telling the story from the perspective of Nan O'Dea (Daisy Ridley), who happens to be the mistress of Christie's husband. Ridley's character, Nan, finds her fate intertwined with Agatha Christie in unforeseen ways, adding layers of suspense and drama to the narrative. Besides taking on the central role, Daisy Ridley serves as an executive producer for the series. Juliette Towhidi, known for her remarkable adaptations, is crafting the screenplay.
9. The Better Liar (TBA)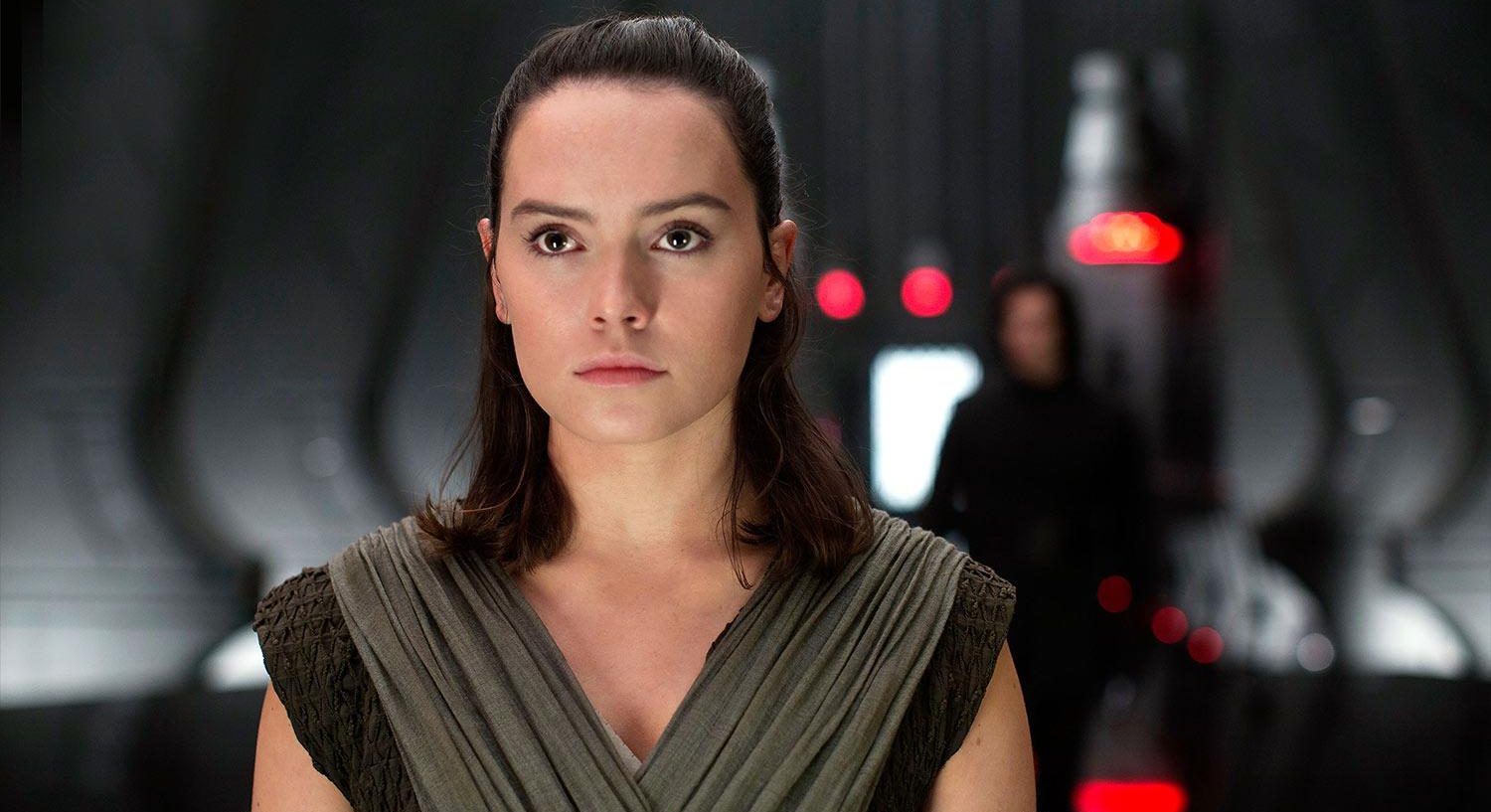 'The Better Liar' is an upcoming drama series by Amazon Studios in collaboration with The Tornante Company. Adapted from Tanen Jones' book of the same name, the plot delves deep into the realm of deception and intrigue. It follows the story of a woman who, in a desperate attempt to hide her sister's death and seize their joint inheritance, hires a doppelgänger. However, this act unveils a tangled web of dangerous secrets that threaten to change everything. Daisy Ridley takes on a pivotal role in this suspenseful series and also wears the hat of an executive producer. The screenplay has been entrusted to Raelle Tucker, known for her outstanding work in 'True Blood,' who is also an executive producer of the series.
10. Mind Fall (TBA)
'Mind Fall' is an upcoming science fiction thriller film directed by Mathieu Kassovitz. Set against the backdrop of a near-future London, the narrative introduces audiences to a world where memories have become the most coveted drug on the black market. These reminiscences, termed 'mems,' are extracted from one person's brain and embedded into another's using a groundbreaking illicit technology. Ardis Varnado (Ridley), stands at the epicenter of this trade. As a top trafficker, she removes memories from willing sellers and trades them to high-paying clients.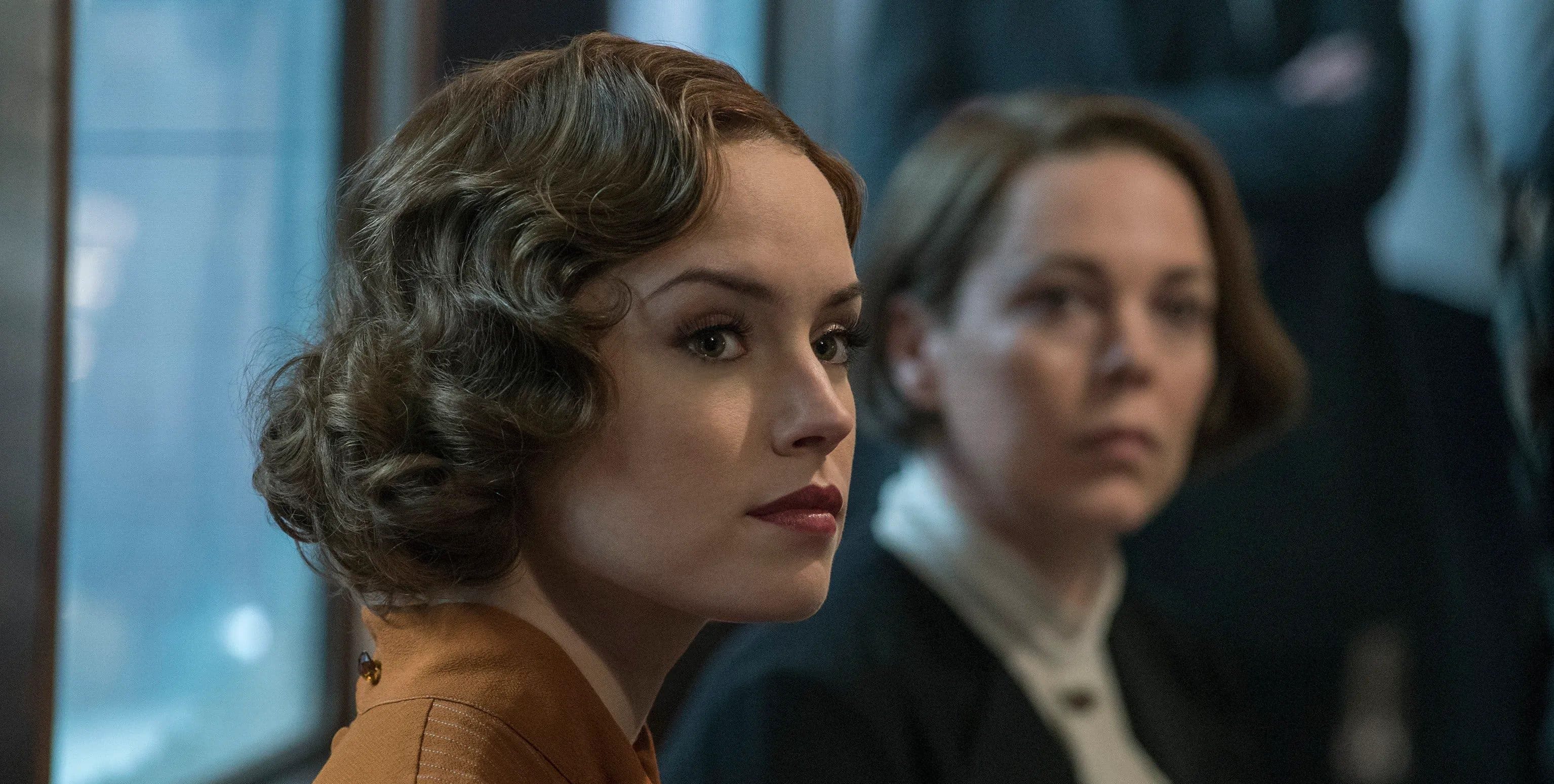 However, Ardis' personal struggle with addiction to these mems blurs the line between her genuine experiences and implanted memories. When accused of a client's murder, Ardis, battling doubt over her own recollections, embarks on a mission to uncover the truth, revealing shocking realities. This psychological roller-coaster is a captivating addition to Ridley's portfolio, written by Graham Moore and Scoop Wasserstein.
11. Cleaner (TBA)
'Cleaner' is an upcoming action-thriller film directed by Martin Campbell. Set amidst the hustle and bustle of modern-day London, the story unfolds at the Shard – Western Europe's loftiest skyscraper – during an annual gala of a leading energy company. The evening takes a grim turn when radical activists seize the occasion, taking 300 attendees hostage in a bid to unmask the corruption embedded within the hosting firm. However, as righteousness guides some, an extremist from within the activists' group threatens to murder everyone in the tower, seeking to convey his chaotic ideology to the world.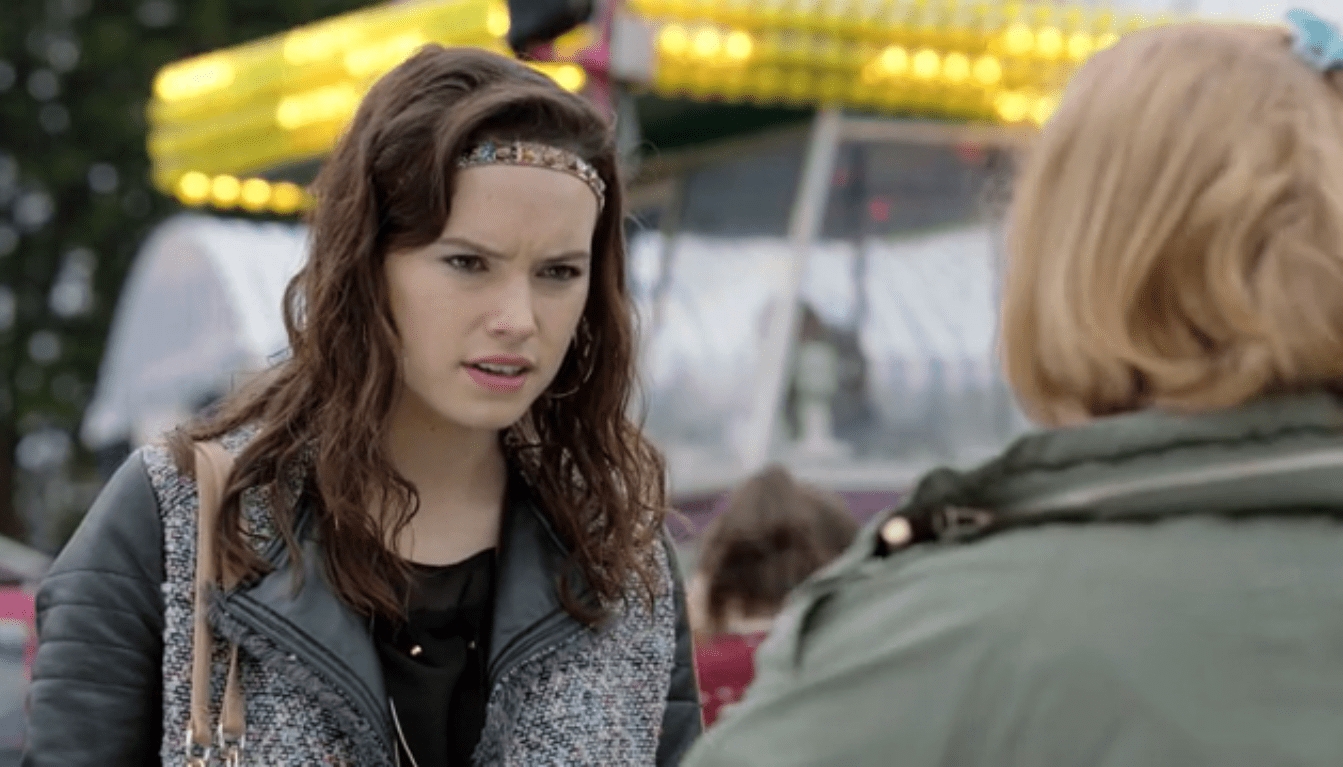 High above, at the mercy of the dizzying altitude, Joey Locke (Daisy Ridley) emerges as an unlikely savior. This ex-soldier turned window cleaner, precariously stationed outside the building, strives not only to rescue the hostages but also to ensure the corrupt energy barons face justice. Written by Simon Uttley, 'Cleaner' boasts an impressive cast, including Clive Owen alongside Ridley.
Read More: Glenn Stout: Daisy Ridley's 'Young Woman and the Sea' is Terrific