When DaJohn Mitchell decided to attend a Christmas party with his friend in Jonesville, Louisiana, he had no idea it would lead to his death. Hours later, first responders rushed to the scene of the party, only to find DaJohn lying unresponsive on the floor. Investigation Discovery's 'Real Time Crime Tailgate Terror: Rap Sheet' chronicles the gruesome murder and follows the investigation that got to the bottom of the matter. If you are intrigued by the details surrounding the crime and want to know where DaJohn's killer is at present, we have you covered.
How Did DaJohn Mitchell Die?
A resident of Jonesville, Clayton, DaJohn Mitchell was just 23 years old at the time of his death. People who knew him described him as a kindhearted and down-to-earth individual who loved enjoying life and going out with his friends. DaJohn was also known to be quite helpful, and apart from having a good standing in society, his amicable nature helped him make friends quickly. Besides, he even had big plans for his future, all of which came crashing down due to a crime fueled by hatred and anger.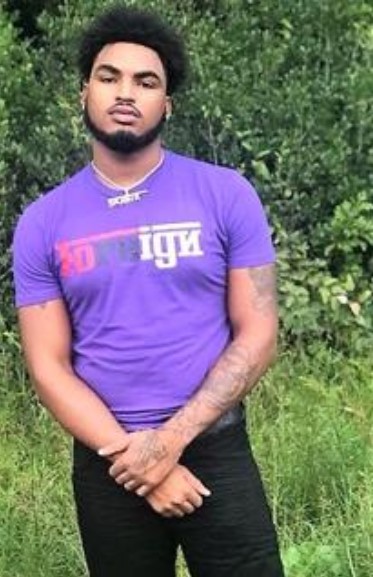 On December 15, 2018, DaJohn and several of his friends decided to attend a Christmas party at Suga Shak in Jonesville, Louisiana. DaJohn had heard that the party would include a pretty good DJ as well as a rapper, which made him doubly excited for the event. Moreover, the invitation also included drinks, and people present on the scene later mentioned that DaJohn began enjoying himself from the moment he stepped through the doors. However, while the party was in full swing, several gunshots rang out against the music, resulting in a sudden panic. When the dust settled, people saw DaJohn lying unresponsive on the floor and immediately called the police. First responders arrived to declare the victim dead, and an autopsy later determined that he died due to several gunshot wounds. Still, even a thorough search of the crime scene did not reveal a lot of leads.
Who Killed DaJohn Mitchell?
The initial investigation into DaJohn's murder seemed challenging as there were almost no leads to follow. Moreover, most people at the party wanted to avoid the police and did not disclose much information when questioned. On the other hand, DaJohn's family was shocked, as the victim was known to be quite friendly and did not have any immediate enemies who would want to target him in such a heinous way. Thus, without any information, detectives found themselves back on square one.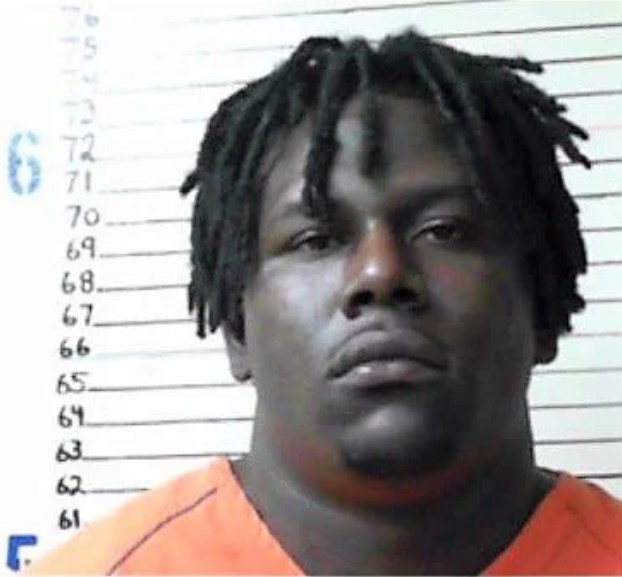 However, authorities knew that people at the party must have seen something, and after interviewing several partygoers, they eventually got their first breakthrough. Some people at the party mentioned that a black man in a bright red shirt with the word "NASA" on it was the probable shooter. The police even learned that the suspect had fled on foot immediately after the gunshots pierced through the music. Additionally, people mentioned that the same guy had fumbled with his gun earlier in the party and was even spotted in an altercation with the victim.
Confident about the man in the red NASA shirt being their guy, the police asked around further and eventually found someone who identified him as Jordan Damonte Johnson. According to reports, Jordan was previously convicted for shooting at a car full of passengers but was out on parole at the time of DaJohn's murder. Besides, detectives discovered how Jordan was supposed to perform at the party and had even arrived there with his entourage.
Partygoers revealed that Jordan had also asked someone to film him during his performance but got into an altercation with DaJohn after the victim mistakenly bumped into a stage member while dancing. However, with the police unable to locate Jordan, they traced one of his friends, who had been shot, to a local hospital. Once the friend confirmed that Jordan was with him the entire night and had gotten into a firefight in Jonesville, the police used him to get to the rapper and arrested both for their involvement in the crime.
Where Is Jordan Damonte Johnson Now?
When arrested, Jordan denied all responsibility for the crime and insisted on his innocence. He even pled not guilty when presented in court, but the jury believed otherwise. Eventually, he was convicted of a charge each of second-degree murder and being a felon in possession of a firearm in 2021, which netted him a life sentence as well as an additional 20 years in prison. At the time of writing, Jordan is still ineligible for parole and remains incarcerated at the Louisiana State Penitentiary in West Feliciana Parish, Louisiana.
Read More: Malachi Barnes Murder: Where Are K'Veon Giles and Matthew Smith Now?