When Ohio resident Anthony Barnes got into his car along with his son, Malachi, and two others, he had no idea about the tragedy that awaited him on the road. As soon as his car got on the highway I-75, another vehicle came up alongside him before two passengers began firing incessantly. Anthony tried his best to maneuver the vehicle safely, but three-year-old Malachi lost his life in the ordeal. Investigation Discovery's 'Real Time Crime Tailgate Terror: Rap Sheet' chronicles the heinous murder and shows how the police eventually brought the perpetrators to justice. Let's delve into the details surrounding the case and find out more, shall we?
How Did Malachi Barnes Die?
At the time of his death, Toledo, Ohio, resident Malachi Barnes was just three and the light of his parents' lives. Described as a lively and cheerful baby, he could light up a room with his smile and was loved unconditionally by every single member of the family. Besides, Malachi's parents even had great aspirations for his future, which were all dashed to the ground when a crime fueled by hatred claimed the toddler's life.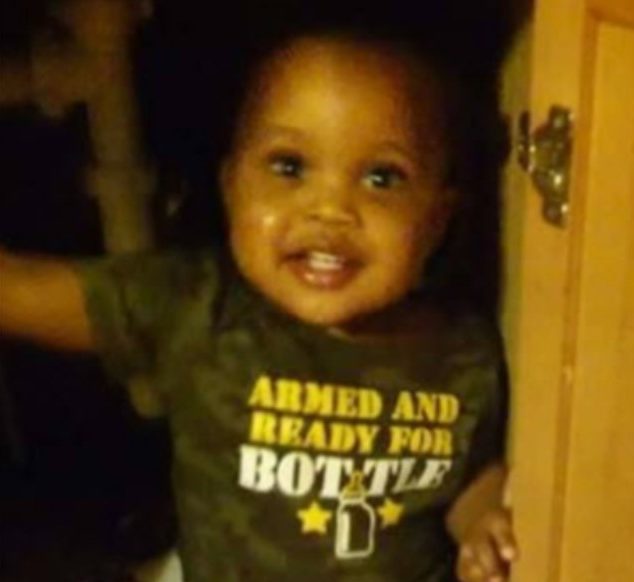 On November 22, 2018, Malachi and his family attended a Thanksgiving party where they had an incredible time together. However, with the children's bedtime fast approaching, Anthony decided to drive the 3-year-old, his older sister, and another child back home in his car. Not realizing the danger ahead, the family took the I-75 highway to their house and drove along at their own pace when a vehicle suddenly pulled up beside them. With both cars still in motion, two unidentified gunmen leaned out of the second car and began shooting incessantly at the children in the backseat.
Initially, Anthony was confused by the sudden attack, yet he soon snapped to his senses and tried to close the windows before driving away to safety. However, when Anthony parked the car safely and checked on his kids, he found Malachi almost unresponsive with a bullet wound in the head. Although the father of two wasted no time driving the three-year-old to a hospital, the injuries proved too severe, and the toddler passed away from a bullet wound while still under medical care.
Who Killed Malachi Barnes?
The initial investigation into Malachi's murder proved tricky as there were no leads or witnesses to follow. The police tried their best to canvas the crime scene and even asked around for information but to no avail. Meanwhile, Malachi's family was devastated as they had no idea why they were made the target of such a horrific attack. Eventually, officers received their initial breakthrough when they realized that CCTV cameras might have captured the tragic drive-by.
Immediately authorities began pouring through hours of footage until they noticed a car pull up alongside Anthony's vehicle before two men emptied two gun magazines in the back and sped away. Unfortunately, the footage was too grainy to get a good look at the perpetrators, yet detectives managed to put an APB out for the car located the next day. Subsequently, a search of the car located a .40 caliber shell casing and a live bullet, which were determined to be the ones used in the shooting, and a set of fingerprints led straight to K'Veon Giles.
When the police began questioning K'Veon Giles, he denied responsibility and insisted on his innocence. Nevertheless, determined to investigate further, the police reinvestigated the CCTV footage and determined that he was accompanied by two others, Matthew Smith and Andre White. Though Matthew, like Giles, denied all involvement, Andre White decided to come clean and confess. He alleged that all three were at America's Best Hotel when they noticed a person named Ivory Carter, who was involved in a feud with them.
While following Carter out, the trio mistakenly thought he had entered Anthony's car; hence, the three chased the vehicle down before shooting at it. Such an incriminating statement gave the police enough evidence for a case, and they could take all three men into custody before charging them for the crime.
Where Are K'Veon Giles and Matthew Smith Now?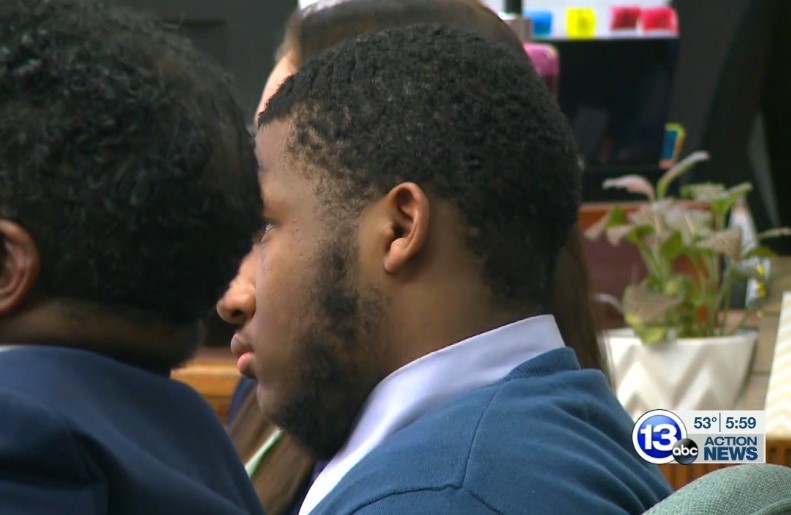 Once Andre White came clean to the police, he accepted a plea deal and even agreed to testify against K'Veon Giles and Matthew Smith. Hence, even though the two pled not guilty initially, the jury believed otherwise and convicted them on a count each of aggravated murder, felonious assault, and murder.
As a result, Giles and Smith were sentenced to 45 years to life in prison in 2020. At the time of writing, neither men are eligible for parole. While K'Veon Giles is incarcerated at Lebanon Correctional Institution in Warren County, Ohio, prison records do not mention Matthew Smith's current whereabouts. Albeit, considering his sentence, we can safely assume that he, too, is spending his days behind bars in Ohio.
Read More: DaJohn Mitchell Murder: Where Is Jordan Damonte Johnson Now?