Elevating user experience, QVC features an assortment of products that hosts of the channel skillfully depict. The free-to-air television network features several programs that highlight an array of products, such as accessories, apparel, fashion, and home improvement items. Dan Hughes is one of the hosts whose captivating personality has helped viewers find the right thing they are searching for. Since his exit from the television network, fans have wondered more about the television personality. So, if you're also curious and want to learn his whereabouts, look no further because we've got all the answers right here!
Who is Dan Hughes?
Raised on the coast, Dan carries Midwestern roots — he is the youngest of five children who discovered his penchant for speaking and communication quite early. Without dallying in other pursuits, he found his calling in television relatively early. The television personality was handpicked at 28 to work as a Host for the QVC network. While Dan may have hoped this to be a brief first job, his stint at QVC became a career spanning decades. Using his inquisitive abilities to gauge the viewers and fully divulge a product's deliverables, he found a home at QVC.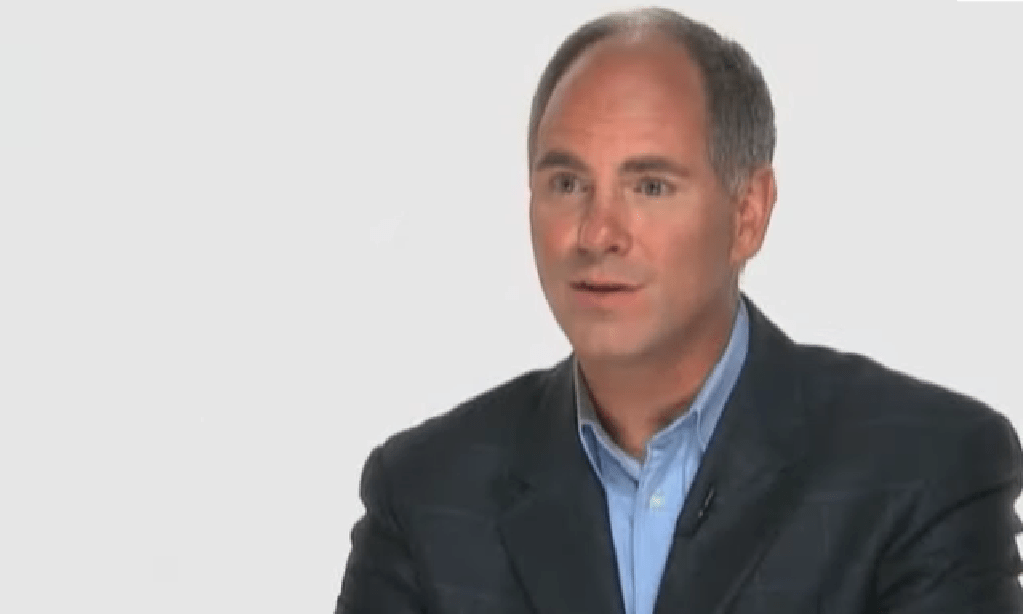 Over time, Dan earned his colleagues' love and developed strong bonds with them. Moreover, his work helped him kickstart the dreams of several inventors and entrepreneurs. While the show brought Dan unprecedented success, it also helped him find his life partner. He met his wife, Kelly Hughes, on the 'QVC Morning Show.' The duo crossed paths when she came onto the set to train QVC's mascot dog, Murphy.
While the show has given Dan numerous memories, his exit from the show has still left room for several speculations and questions. So, why did Dan Hughes leave QVC? The TV personality took to his Facebook page to report that his tenure with the company ended after 33 years. His exit from the show followed the announcement made by Qurate Retail Inc., the parent company of QVC.
The company released a statement that suggested restructuring to restore the finances, reading, "The company has taken action to strengthen the balance sheet, improve execution, and aggressively cut costs." To counter the issues arising from budgetary restraints, the company decided to eliminate approximately 400 team members. While Dan hasn't confirmed the reason for leaving QVC, it is speculated that the management restructuring is the cause behind his exit from the channel.
Where is Dan Hughes Now?
While Dan's association with the company ended abruptly, it does not equate to his growth. Despite his exit from the network, the television personality has continued to succeed on his terms. Not just this, he is relishing the absence of tight schedules and deadlines. In addition to enjoying the solitude that comes at night, Dan is exploring alternative opportunities. The TV star has signed two book deals with separate publishers that are set to release shortly. Though he penned the books years ago, they weren't picked up by any publishers earlier. Nevertheless, Dan looks forward to new adventures wholeheartedly.
One of the books is titled 'Stealing the Sky,' and fictionalizes a true American spy story set in the '60s. Dan even shared the cover and blurb of his book with his fans to opinionate. While people await his latest works with bated breath, readers will be happy to know that he has also authored other works. Dan's previous books are 'The Spear' and 'Historical Fiction.' Apart from his books, the former TV host is currently working on two podcasts. Even though he cannot divulge more information, Dan has disclosed that he's working on a podcast with Carolyn Gracie, his former QVC co-host.
As such, it is apparent that several possibilities lay ahead for the television personality. Besides exploring new professional opportunities, Dan enjoys time with his wife, Kelly, on their 16th-century restored horse farm. Furthermore, he is a committed friend and has even officiated the wedding of his two friends. As such, Dan Hughes continues to embrace all the challenges in his life's new chapter!
Read More: Dan Wheeler: Where is Former QVC Host Now?