Investigation Discovery's 'Signs Of A Psychopath: Something a Man Would Do' features how the authorities solved the grisly murder of 68-year-old Daniel Taylor inside his Collinsville, Illinois, home in December 2015. While they had their suspects in sight quite early into the investigation, it took almost a year before the perpetrators finally admitted to their crimes. If you're interested in finding out more about the case, including the killers' identities and current whereabouts, here's what we know.
How Did Daniel Taylor Die?
Daniel A. Taylor was born to the late William A. Taylor and Helen J. Taylor in East St. Louis, Illinois, on October 8, 1947. He worked as a truck driver for Frozen Food Express and retired after 20 years of service. He enjoyed stock car races and water skiing. Police sources claimed Daniel was last seen alive when the 68-year-old had lunch with his family on December 6, 2015. When he was not heard from in the following couple of days, one of his sisters did a welfare check on him. The show mentioned she called 911 at 8:05 pm and claimed her brother was dead.
When the officers arrived at Daniel's residence on 600 Ostle Drive Lot 7 in Collinsville, Illinois, they were shocked by the brutality of the crime scene. Regarding the situation, Collinsville Major Richard Wittenauer said, "After an autopsy showed this was suspicious in nature, more so than we thought at first, we activated the Major Case Squad." While the investigators stated the death was suspicious, they did not immediately release any specific details about the incident in the public domain.
Police sources stated finding several puncture wounds in his chest and throat had been slit, causing his death. However, the detectives found no signs of a break-in or forced entry, indicating he probably knew his murderers. The medical examiner found Daniel had multiple stab wounds while the perpetrators almost severed his head. While they could not find any DNA evidence to link anyone to the crime, the investigators found the large, bloody knife used to commit the murder.
Who Killed Daniel Taylor?
After the investigators started their initial probe into Daniel Taylor's death, they learned that several of his belongings were missing, including the victim's watch, computer tablet, a bottle of rum, and some clothing items. The medical examiner estimated Daniel had been dead for nearly 48 hours. They started looking into his background and daily routine to discover he was a regular at a Washington strip club named "Miss Kitty's." Upon interviewing the employees, the authorities found two possible suspects — Eva Deann Heisch and her boyfriend, Jessie James Werley.
However, the detectives could find no evidence linking them to the heinous crime, and hence no arrests were made. According to the show, Eva changed her mind some weeks later and voluntarily met with the investigators to give official statements on January 13, 2016. While she admitted to knowing Daniel and even claimed Jessie knew him through her, she refused to acknowledge him as something other than a "casual acquaintance." Eva vehemently denied knowing anything about the crime.
Nevertheless, Eva appeared nervous and fidgety when the interviewing officer asked whether she was sure either her or her boyfriend's fluids or any other DNA evidence would not be found at the crime scene. She hurriedly whispered she did not think so before abruptly ending the interview. However, Jessie was arrested roughly six months later on misdemeanor domestic battery for assaulting Eva, and she again met with the police on June 26, 2016. She alleged they had been out in their car on December 6 and desperately needed gas money.
According to her, Jessie allegedly came up with the idea of asking Daniel to lend them some cash. Eva claimed she was asleep in the car while her erstwhile boyfriend nearly sliced the victim's head off. However, Assistant State's Attorney Crystal Uhe contended she gave several details she would not know of unless she were there. The prosecutor stated Eva cited details as a cell phone in a particular spot, liquor boxes in a cardboard box, and the victim's legs hanging over the side of the bed on which he died.
Crystal added, "She described where they parked, exactly where they walked, and described in detail how they got there." Police sources stated Eva depicted herself as a victim of domestic violence as she spoke just above a whisper and sniffled as if crying. However, the prosecution played a clip where she could be seen screaming, tossing chairs around, and beating on doors in an interview room. The police initially arrested Eva for providing misleading statements to the investigators, and she almost immediately confessed to her role in the crime.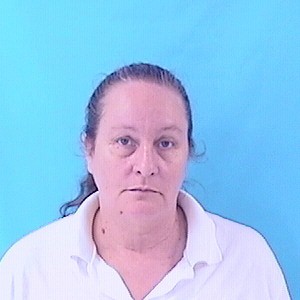 Eva claimed she had brought the murder weapon — an implement that looked like a cross between a knife and a meat cleaver — from Daniel's kitchen but alleged she did not know Jessie would kill Daniel with it. She still blamed her boyfriend's anger issues for the heinous murder. Three days later, Jessie decided to tell the police his side of the story. He maintained Eva plotted to rob someone for money but drove to Daniel's house instead. She parked the vehicle about two blocks away to evade neighbors from seeing the car.
Jessie claimed Eva knocked on the door, Daniel opened it, and they demanded money. But he told them he had none when Eva allegedly told Jessie, "We'll have to kill him because he knows me." She initially force-fed Daniel some pills as Jessie held a knife to his throat and tried to smother and stab him. While still failing to kill the 68-year-old, Jessie alleged Eva brought the murder weapon from the kitchen and handed it to him. After killing Daniel, they stole his belongings, and Eva admitted to having sex on one of the stolen t-shirts.
Where Are Eva Heisch and Jessie Werley Now?
Jessie Werley, of Park Hills, Missouri, and Eva Heisch, of Farmington, Missouri, were charged with three counts of first-degree murder — intent to kill, causing a strong probability of death, murder committed during an armed robbery — and one count of armed robbery. According to reports, Jessie had been convicted in Missouri of forgery in 2000, followed by other convictions for assault and two counts of misdemeanor possession of marijuana. Eva was also convicted of two counts of armed robbery in Maricopa County, Arizona, in 1987.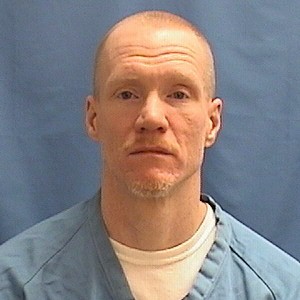 Eva had a further conviction in Arizona for assault in 2005. Jessie pleaded guilty to all charges and was sentenced to 40 years in December 2016. He also testified in Eva's August 2019 trial, and a jury convicted her before sentencing her to 90 years in October 2019. According to official court records, Jessie, 42, is serving his sentence at the Western Illinois Correctional Center in Mount Sterling, Illinois, and will be eligible for parole in 2059. Eva, 52, is incarcerated at the Logan Correctional Center in Broadwell Township, Illinois.
Read More: Who Was Glenn Ray Seymour? Where is Katherine Blankenship Now?