'Dateline' on NBC remains one of the network's longest-running shows, which focuses on true crimes. Narrated in a matter-of-fact manner, the series ensures that viewers get an overview of the case, before a more detailed approach via interviews. The new episode is focused on Judy Baldwin, who is involved in a car accident. However, when investigators look more closely, there are some discrepancies, and they believe that the accident might just be a coverup. Naturally, you might be wondering about who this woman is, and where she is now. We have got you covered in that regard.
Who is Judy Baldwin?
Born on January 12, 1963, in Chester, South Carolina, Judy Baldwin married twice in her lifetime. Judy's first husband, Wallace Todd Orr, passed away in a motorcycle accident. They were married for 20 years. The daughter of late Robert T. and Annie Floride Smith McWaters graduated from Chester Christian School. She owned and operated Judy's Personal Touch.
She also happened to be part of the Woodward Baptist Church. There, she was a member of the Women's Missionary Union. Judy was also the secretary of the Carolina Thunder Christian Motorcycle Club. On Wednesday, December 14, 2016, Judy McWaters Orr Baldwin passed away at the age of 53. The family received friends and well-wishers at the Barron Funeral Home, while the funeral service was held at Woodward Baptist Church, where Judy was a member. She was laid to rest at Chester Memorial Gardens.
At the time of her death, Judy was survived by her husband James Harold "Jamie" Baldwin, Jr., two sons, Chris and Josh Orr, Jessica Moss, her stepdaughter, Justin Baldwin, her stepson. Judy is also survived by six grandchildren, Keely Orr, Ty Kelly Orr, Aedyn Ellis, Mallory Ellis, Hensley Orr, Keely Jane Moss. Judy left behind her sister, Mary Ann Wilkes, and brother Jimmy T. McWaters.
Where is Jamie Baldwin Now?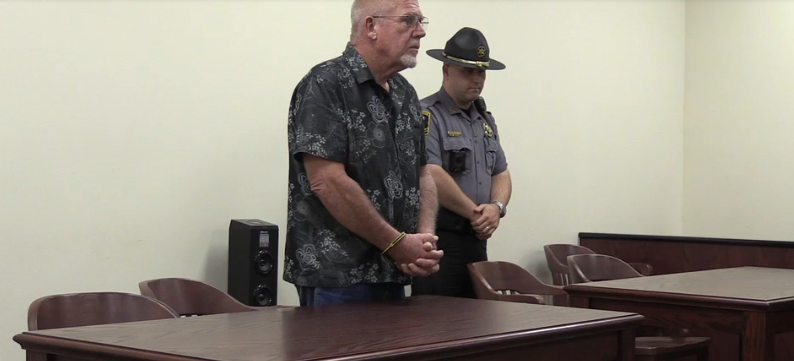 On the night of Judy's death, the autopsy report read that she had suffered a 24-centimeter skull fracture. She died from blunt force trauma. According to her husband, Jamie, Judy was on the ladder decorating the Christmas tree at their home in Chester County, when she fell. Reportedly, her husband was in the garage at the time, getting tools.
He returned to find the 4'11 woman on the floor. Trying to clean her wound, he realized it was more than he could handle, and tried to drive her to the Piedmont Medical Center for treatment. This is when a car apparently came to their lane on Old Richburg Road in Chester County. Their jeep was forced off the road, right into an embankment under the bridge.
This is when Jamie put in the 911 call, saying his wife was unresponsive. Even after she passed away, there have been fingers pointed at the Chester County Sheriff's Office for failing to investigate properly. Months later, the SLED (South Carolina Law Enforcement Division) and highway patrol troopers got involved. Josh, too, found some discrepancies, once he moved into Judy's house.
He noticed there was some blood splatter in awkward places. Meanwhile, Jamie had moved in with Teri King, a woman in the same biker club as Judy. All of this began to raise some suspicions, and ultimately, enough evidence was gathered for a trial to take place nearly three years after Judy's death. It lasted for a week, and on November 5, 2019, Jamie Baldwin was sentenced to life in prison for the murder of his wife, Judy.
Baldwin was a law enforcement officer and used to be a Chester County 911 Dispatcher. The trial also exposed that a policy had been taken out on Judy's life, of which Jamie was the beneficiary. Naturally, he had motive, and the know-how to pull off the murder, and stage it like an accident.
During the closing arguments, the prosecutor said as much, noting "The devil is in the details. And the reason that comment is so important is because but for those details, and the defendant manipulating every scene, altering every scenario, but for that, he probably would have gotten away with it."
Currently, Jamie is serving his life sentence in a South Carolina state prison.
Read More: Best Netflix True Crime Documentaries