NBC's 'Dateline: Who Killed Courtney Coco?' features the gruesome strangulation of 19-year-old college student Courtney Megan Coco in Alexandria, Louisiana, in October 2004. Her body was found three days later about 150 miles away in another state. It took the police nearly two decades before the perpetrator, David Anthony Burns, was arrested and brought to justice. So, where is David now, and how was he caught? Let's find out.
Who is David Anthony Burns?
The youngest of Stephanie Belgard's three children, Courtney Megan Coco, graduated high school in 2003. The 19-year-old was majoring in criminal justice at Northwestern State University in Louisiana and was living alone in Alexandria, Louisiana. She was also working part-time as a receptionist at a local dental office. On October 1, 2004, the teen was tasked with watching after their family dog while her parents went for a weekend camping trip, but little did they know this would be the last time they'd see their daughter alive.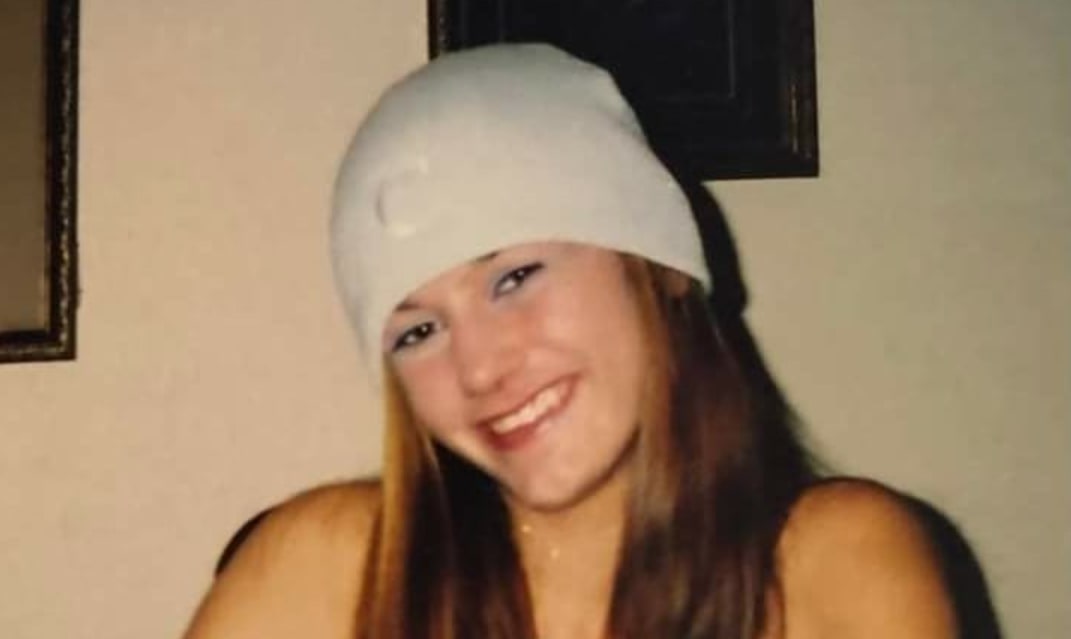 A construction worker discovered Courtney's body in an abandoned building in Winnie, Texas. It was about 150 miles southwest of Alexandria. According to police reports, the decomposed body was partially clothed, and the medical examiner could not determine the exact cause of death. However, the coroner ruled it a homicide, and the investigators started a thorough investigation. They subsequently found Courtney's apartment in complete disarray, as if someone had ransacked it and broken into the safe.
The detectives also found Courtney's missing car more than a week after her death in Houston, Texas, on October 12, 2004. They arrested the people driving the Pontiac Bonneville, though they could not tie them to the actual homicide. All her belongings, including her cell phone, were found inside the vehicle, and her blood was in the trunk as well. However, forensic technology had not evolved much back then, so the police could only confirm it was a mixture of Courtney's and an unknown male's DNA.
The police hypothesized Courtney was killed inside her apartment, especially as her comforter was missing. Nevertheless, the case didn't get much further after that, and it eventually turned cold. But her mother refused to give up her search for answers and decided to contact Woody Overton, a retired homicide detective as well as a podcast host, in 2019. The celebrated sleuth looked at the case from a fresh perspective and brought renewed attention to it 15 years after Courtney's death through his platform.
According to Woody's findings, Courtney was strangled at her apartment around midnight on October 2, 2004. The perpetrator then put the body in the Pontiac Bonneville's trunk before dumping it in the abandoned building in Winnie and leaving the stolen vehicle in nearby Houston. Law enforcement officials then took heed of his serious work and arrested David Anthony Burns, then 45, of the 5000 block of Hot Wells Road, on the afternoon of April 13, 2021. He was booked into the Rapides Parish Detention Center.
Where is David Anthony Burns Now?
Police report state they began considering David to be a suspect in early 2011 when multiple witnesses came forward to claim he had been talking about murdering the teen. Even court records indicate the witnesses stated he spoke about smothering Courtney with a pillow in her bedroom before wrapping her in her comforter and then dumping the body. With the comforter never being found, the authorities deemed the statements credible since they mentioned specific information unavailable to the general public.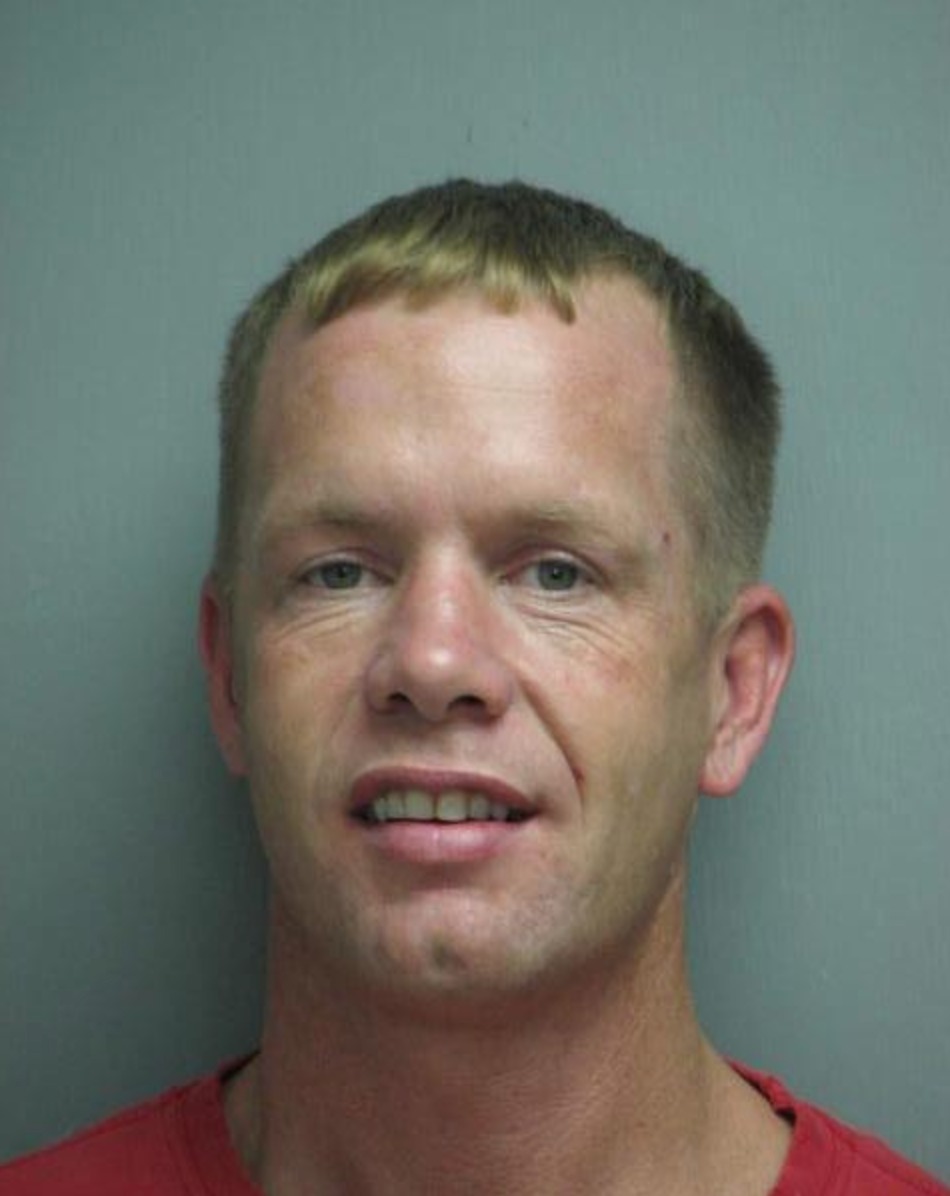 The police also uncovered that the tire tracks from the scene matched the tires on Courtney's Pontiac Bonneville, thus confirming Woody's theory. Another witness stated he had been driving through Winnie when someone almost backed into his car. He believed the individual was David, and he was backing out of the same building where Courtney's decomposed remains were discovered. The witness also stated the make of the vehicle and the partial plate details — information that was made public following Courtney's disappearance.
While the witness picked David out of a lineup, there was no concrete evidence to link him to the homicide. His defense counsel also argued that the witness never saw the face of the person driving the car back in 2004. Even though he had an extensive criminal history, investigators lacked physical evidence tying him to the murder. However, he was caught lying when he stated he was with his girlfriend during the weekend of the incident.
The girlfriend, Courtney's sister, refuted the claim, saying she only saw him after Courtney was reported missing. David's trial began on October 27, 2022, and the jury found him guilty of second-degree murder two days later, on October 29. After hearing the verdict, Courtney's mother, Stephanie, broke down and said, "It was music to my ears. I can just hear all the angels singing in heaven. I'm just so happy and sad. I did it all for her. She deserved it." The prosecutors said, "We did this in what we felt was the right way. We investigated it the right way."
However, David's defense counsel was dissatisfied, with one of them stating, "If you have been sitting in this trial, there was one inconsistent statement, after inconsistent statement, after inconsistent statement. But, I believe that the sympathy of the family and their crying. I believe it was a sympathetic verdict. I think some of those jurors had their minds made up." David was subsequently sentenced to life in prison without the possibility of probation, parole, or suspension of sentence on November 30, 2022. Therefore, today, the 47-year-old is incarcerated at the Louisiana State Penitentiary.