When Meals on Wheels driver Bob Jolley found David Sommer dead in his Safety Harbor, Florida, apartment, he wasted no time informing the police about it. Interestingly, the latter had previously worked as a crime reporter for the Tampa Tribune, and the police wondered if his profession had anything to do with his death. Investigation Discovery's 'Calls From the Inside: Exposing the Cover Up' chronicles David's brutal murder and follows the investigation that brought the perpetrator to justice. Let's delve into the details and find out more, shall we?
How Did David Sommer Die?
David Sommer previously worked as a crime reporter for the Tampa Tribune and was quite adept at his job. However, with the rise of the internet, the newspaper had to fire people from print media, and to his surprise, he was also asked to vacate his position. Nevertheless, David soon retreated to his home in Safety Harbor, Florida, and kept to himself most of the time. Besides, reports claimed that his ability to walk was severely affected soon after.
The former reporter depended on delivery services for his meals, while his neighbors were kind enough to help him around the house from time to time. In fact, people who knew David described him as a kindhearted individual who always saw the good in people and maintained an amicable relationship with most. Hence, they were left shocked by his sudden demise. On June 18, 2017, Bob Jolley, a Meals on Wheels driver, arrived at David's residence to deliver his food and noticed him sitting motionless on the couch.
Surprisingly, David did not respond to Bob's calls, and the delivery man realized the former reporter had passed away after noticing the severe bruising around his face and head. Once first responders arrived on the scene, they declared David dead and carried out an initial medical examination which hinted at blunt-force trauma to the victim's head. Later, an autopsy confirmed that David was bludgeoned to death by a heavy object, and a quick search of the crime scene revealed that the murderer had taken off with several hundred dollars in cash that David had on his person at all times.
Who Killed David Sommer?
The initial investigation into David's murder was pretty challenging as the police did not have a lot of leads to work with. While a thorough search of the crime scene revealed quite a bit of money missing and indicated a possible armed robbery, none of the neighbors seemed to have noticed anything. On top of it, authoriticould not to gather any forensic evidentould help them come up with an immediate suspect.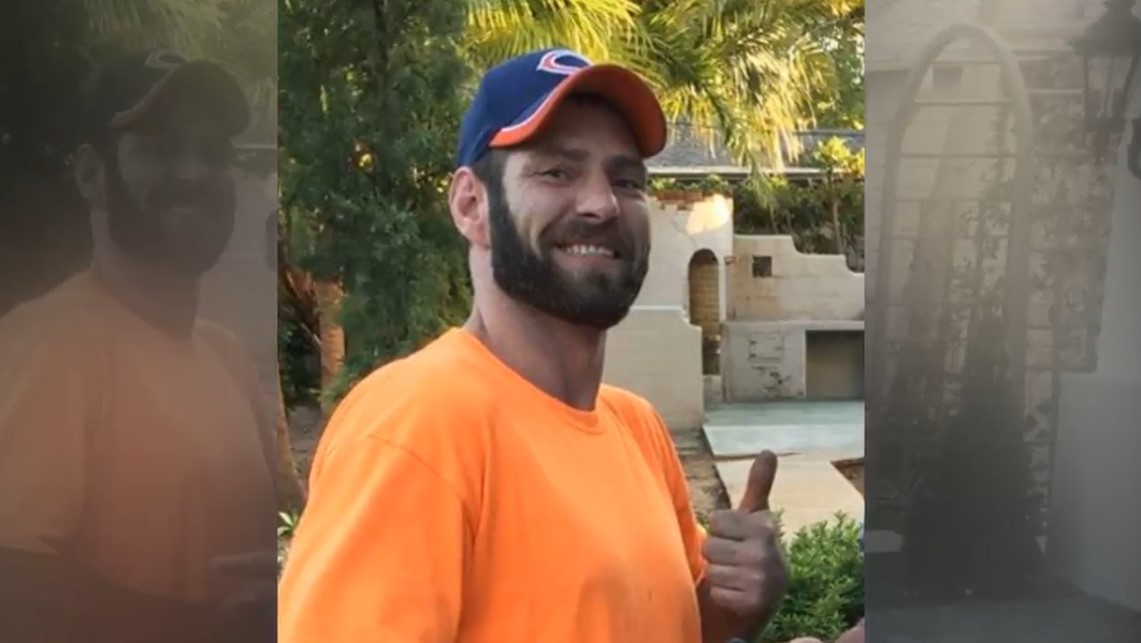 Nevertheless, while investigating the murder, detectives learned how David's marriage was on the brink of a divorce, and he was already separated from his estranged wife, Jeannie. Wondering if Jeannie had the motive to kill the former reporter, detectives brought her in for questioning but found no indication of foul play. Additionally, Jeannie even had a solid alibi to back her claim of innocence, and the cops soon cleared her of all suspicions. However, with no other leads or witnesses to follow, detectives soon found themselves back on square one.
Interestingly, law enforcement officers received an initial breakthrough when interviewing some of David's neighbors, who claimed the former reporter had used the services of one Michael Harbaugh to get some yard work done. Further investigation revealed that Davoften employedloy Michael's services, and the two knew each othty well. In the meantime, authorities located a CCTV camera facing David's house and, aftgh hours of footage, noticed that Michael was the last person to enter and exit the former reporter's house before Bob discovered his body.
Naturally, this made Michael a person of interest in the case, and the police kept a close eye on his actions. Around that time, Michael was already in prison for violating his probation on an unrelated offense, and he soon confessed to killing David Sommer in front of his cellmate, Alan Kreuger. Interestingly, Alan was released a year after the confession, and he immediately approached the police before agreeing to testify against Michael at his trial.
This made the suspect livid, as he knew that Alan's testimony would lead to a certain conviction. Hence, Michael conspired to kill Alan with a fellow inmate named Brandon Gentry before calling his girlfriend through the prison telephone system and asking her to bail Brandon out. Naturally, authorities intercepted this phone call, and Michael was charged for his involvement in David's murder.
Where Is Michael Harbaugh Now?
When presented in court, Michael accepted a plea deal and pled guilty to a count each of second-degree murder and solicitation of first-degree murder. As a result, in 2019, the judge handed him two 30-year prison sentences, which were to run concurrently with each other. Hence, with Michael still not eligible for parole, he remains behind bars at the Hamilton Correctional Institution Annex in Jasper, Florida, and will be released in 2047.
Read More: James Alan Arthur Murder: How Did James Lindberg Die?