The prospect of true love brings fourteen pairs of twins to a tropical paradise in 'Twin Love.' The Amazon Prime series chronicles the journey of twenty-eight individuals as they seek to find the person with whom they can find common ground and compatibility. Hosted by Nikki and Brie Garcia, the singles decide to undertake a whirlwind journey divided into the Garden and Vista House. As their journey takes them through emotional highs and lows, several unique themes emerge. David Cabello and Whittnay James are one of the couples whose journey has made fans curious about their latest whereabouts.
David and Whittnay's Twin Love Journey
Enthralled by the premise of finding a true connection with their twin, 27-year-old David, and 26-year-old Whittnay decided to embark on a journey with their siblings. As they parted and made their way to the Vista and Garden House, the duo had to deal with new beginnings all on their own. Initially, Whittnay had struggled and deeply missed her sister. However, in time, she managed to come to her own and explore a connection with the singles of the house. In the beginning, David had found himself exploring common ground with Hanna. The duo had connected on their lived experiences and their ambitious spirit. Ultimately, David and Hanna's perspective relationship was cut short when Hanna and Sabella were eliminated from the house.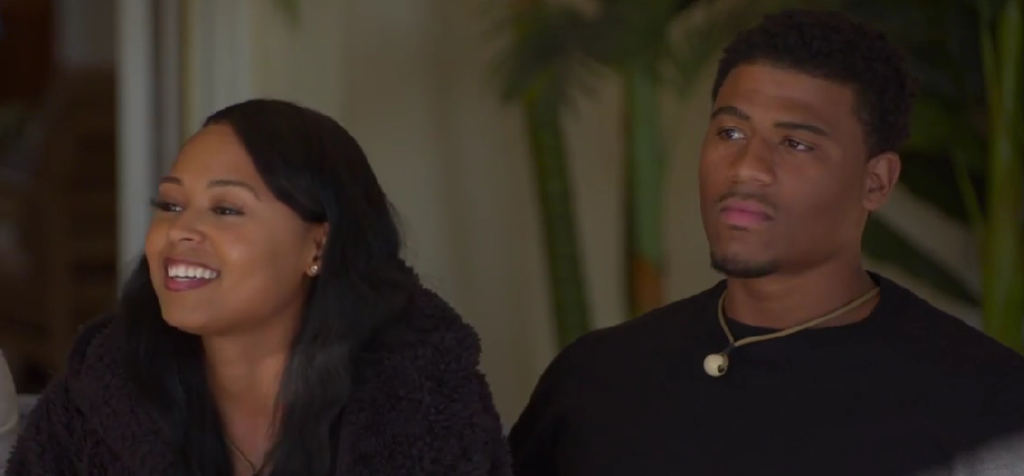 Later, David found himself pursuing Whittnay instead. It wasn't long before he and Whittnay managed to create a deep connection and head on a new path. In due time, their relationship deepened as they continued to build trust within one another by sharing stories about their life and their siblings. Their relationship was solidified further when they saw their twins, Aaron and Brittnay find the same connection with each other. As the season's end neared, all the twins had been reunited. This gave Whittnay and David to unpack the progress in their relationship with their twins. In the end, their connection managed to survive everything, and the two walked away from the show hand in hand.
Why Are David and Whittnay Not Together?
No longer surrounded by the eclectic surroundings of a tropical house, Whittnay, and David had to face the issues that come with distance and personal commitments. Since Whittnay is based in Atlanta and David's life keeps him occupied in Pennsylvania, it became apparent to the couple that a long-lasting relationship was off the charts. Despite finding several commonalities within each other and creating several strides in the Vista House, issues like distance ultimately kept them apart.
After filming, Whittnay and Brittnay visited Aaron and David in Philadelphia. However, the quad ultimately realized they wanted different things in life, which caused them to part ways. Since the show, the duo has been making several milestones as individuals. At the moment, David is working on expanding his business, Black and Mobile, along with his brother, Aaron. As the first black-owned delivery service, Aaron and David's business caters to a streak of black-owned restaurants in the city.
Naturally, their life is currently encompassed by their professional commitments. Similarly, Whittnay is also focusing on creating new milestones in her career and personal life. Even though the television personality is largely quiet about her professional and personal strides, it is apparent that she's making several milestones along with her sister. When they are not working, the sisters like to take to their joint account and show their latest adventures. So, even though romance is not on the cards for Whittnay and David at the moment, it is apparent that several milestones still await the duo. Naturally, we wish them all the best in their future endeavors.
Read More: Andrew and Matthew: Twin Love Siblings Are Now Focused on Their Careers