Based on David Cronenberg's eponymous film and 'Twins' by Bari Wood and Jack Geasland, Amazon Prime Video's psychological thriller series 'Dead Ringers' follows Elliot and Beverly Mantle, twin gynecologists who share an unbreakable bond. Elliot and Beverly dream of opening a birthing center on their own. The sisters' lives take a turn when Beverly gets into a relationship with an actress named Genevieve, much to the dismay of her possessive sister Elliot.
The intriguing series ends with the consequences of Beverly's emotional separation from her sister, which even threatens her life. If you are up for a magnified take on the highly ambiguous and shocking climax of the show, let us share our thoughts regarding the same! SPOILERS AHEAD.
Dead Ringers Recap
'Dead Ringers' begins with Elliot and Beverly talking about the prospects of opening a birthing center to revolutionize the field of gynecology. Beverly suffers from another miscarriage, which severely affects her emotionally as she has been dreaming of becoming a mother. The twin sisters take care of several patients with varying pregnancy-related complications as two reputed gynecologists working at Westcott Memorial Hospital. When a famed actress named Genevieve arrives in the hospital to consult Beverly, Elliot swaps with her twin sister to inspect the former's uterus.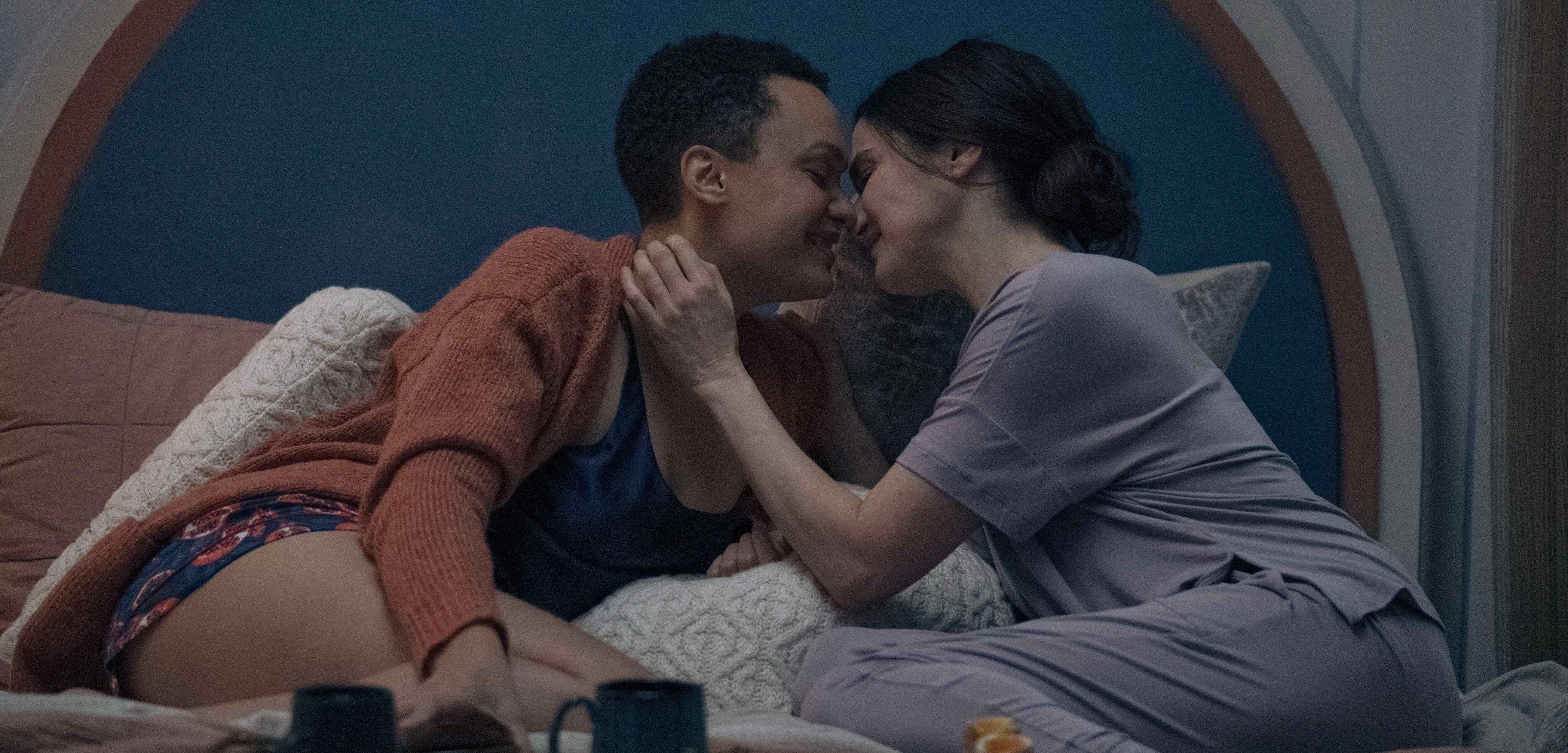 Genevieve eventually comes to know that she most likely will not be able to give birth to a baby safely. She deals with her sadness at a lonely bar, only for Beverly to join her. Beverly and Genevieve start to share intimacy regularly, only for Elliot to think that her sister is having a fling. The soft-spoken twin then makes it clear to Elliot that she loves the actress, indicating that they both are in a relationship. Elliot has been conducting illegal research at Westcott to nurture embryos outside the human body to revolutionize the process of human reproduction.
Elliot's research gets threatened when the FBI inspects the hospital. Beverly and Elliot meet with Rebecca and Susan, who show interest in investing in the birthing center the twin sisters want to open. Although Rebecca doesn't get convinced about the potency of the "baby sister" to run such a center built using millions, she is impressed by Elliot's research plans. Greta, the domestic worker at Beverly and Elliot's house, collects waste materials, such as used tampons, blood-soaked tissues, etc., from the house without the twin sisters knowing about the same.
Rebecca decides to invest in the Mantle sisters' birthing center, which leads to the opening of Mantle Parker. Genevieve takes Beverly away for a weekend getaway, infuriating Elliot. She takes her anger out on Agnes, a homeless woman who makes fun of the former by saying how her sister abandoned her. Elliot pushes Agnes from the building, only for the latter to fall and die. Beverly gets pregnant with the help of Genevieve's brother, who becomes their sperm donor. She initially hides the same from her sister, but the latter eventually comes to know about the same.
Beverly eventually finds out that she is having twins. Greta uses the materials she collected from the Mantles' house for an art installation. Rebecca hires a reputed writer named Silas Jordan to write a puff piece about the Mantle sisters and their clinic. Jordan accompanies Elliot and Beverly to Susan's family since a woman named Florence is pregnant with quadruplets.
During the delivery, Elliot makes a mistake. Jordan ends up writing a piece criticizing Elliot and praising Beverly after the incident. Genevieve, Rebecca, Susan, Elliot's trusted colleague Tom, etc. team up against banishing the rulebreaker from Mantle Parker to project Beverly as the future of the establishment. The group asks Beverly to "destroy" her twin sister for the greater good of her future and relationship.
Dead Ringers Ending: Is Beverly Dead? Does Elliot Kill Her?
Although Beverly initially doesn't agree to "destroying" her sister, Genevieve forces her to choose between her and Elliot. Since Beverly has been dreaming of setting up a family with the actress, she eventually chooses to denounce her sister publicly by describing her as an abuser and criminal. However, the guilt of turning against her sister leads Beverly to Elliot, only for the "baby sister" to reconnect with her twin. Elliot pretends to reunite with her and offers to help her deliver her babies with a c-section.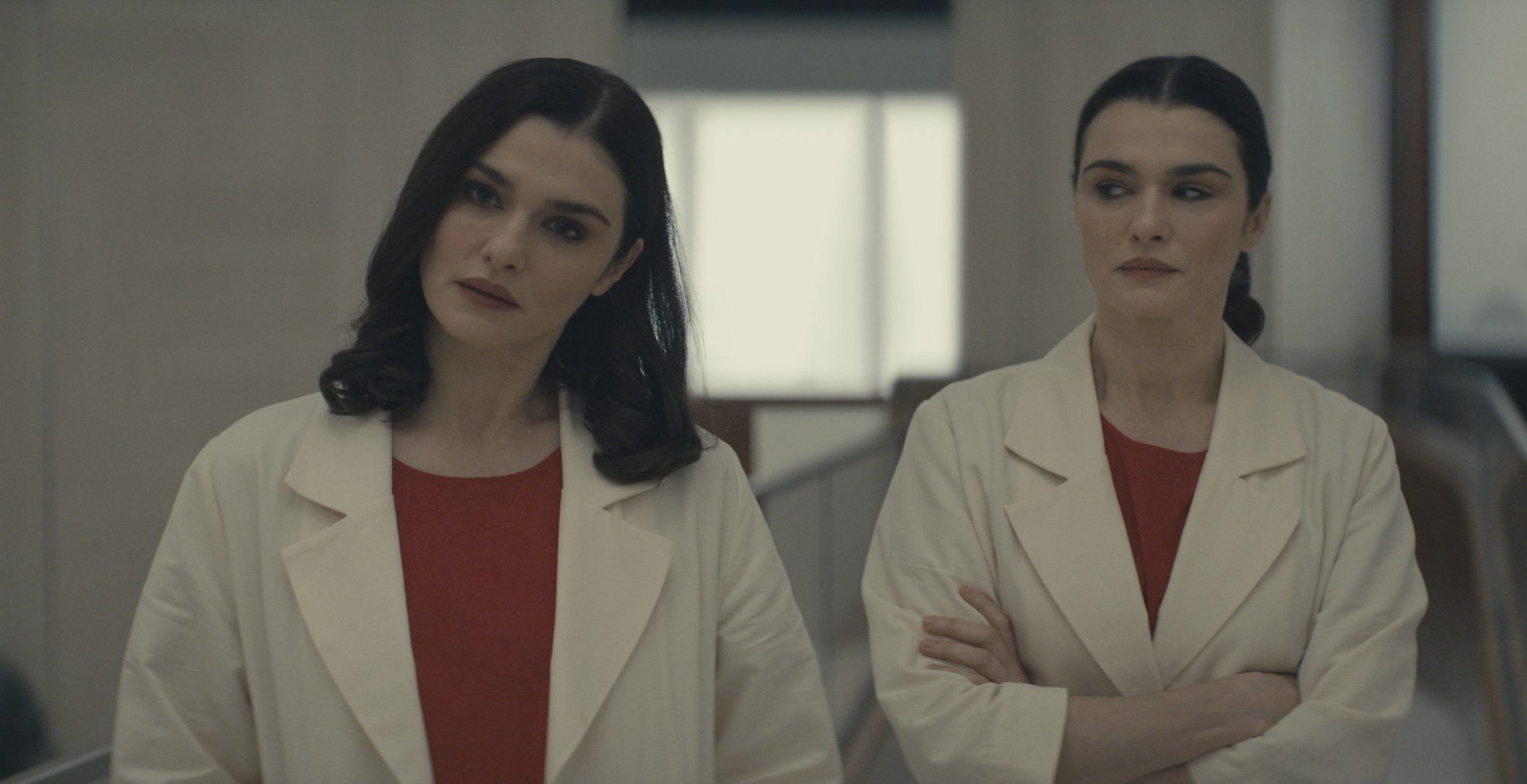 After giving an anesthetic to Beverly, Elliot cuts her abdomen first. Then she makes a section on her sister and takes her twin babies out. Elliot then walks away with Beverly's babies pretending to be her sister. While she receives the necessary medical attention, Beverly is at the lab, losing an immense amount of blood through the cut in her abdomen.
Since Elliot doesn't care about Beverly's state after pulling out her babies, it is clear that she wants her sister dead. When Susan asks a swapped Elliot about her sister, the latter replies that she is "gone," most likely indicating that she is dead. Since Beverly doesn't receive any medical attention even after losing an awful amount of blood, it is highly unlikely that she stays alive. As the custodian of the lab, Elliot must have made sure that the area is out of reach for anyone to find her sister in such a position to save her.
As Elliot continues to live as Beverly for two years by the end of the series, it is clear that the latter never gets found. The former must have sought the help of her trusted colleague Tom to dispose of her body since the latter becomes the new director of Mantle Parker's lab. Tom must have thought that he should make amends with Elliot after his betrayal, which may have led him to "take care" of Beverly's body. Elliot likely kills Beverly for the latter's betrayal.
As two sisters who have been inseparable for a major part of their lives, Elliot hasn't anticipated her sister turning against her, especially after the latter's reunion with Genevieve. Elliot dedicates her life to embryo development research only for Beverly to become a mother. In return, she only receives betrayal and avoidance from Beverly, who dreams of separating from Elliot to lead her future life with Genevieve. Elliot fails to accept and tolerate the same, which leads her to most likely leave her sister to die.
Having said that, the series doesn't outrightly confirm that Beverly is dead. Elliot may have asked Tom to take a nearly dead Beverly to an unrevealed location. Since the twin sisters have never lived without each other, it can be hard for Elliot to survive without the presence of Beverly. If that's the case, she may have locked up her sister secretly, also for punishing her more by "stealing" her life.
Why Does Elliot Swap Her Identity With Beverly?
After most likely leaving Beverly to die, Elliot starts to pretend to be her twin sister with the latter's twin babies. She tells Rebecca and Susan that Elliot delivered her babies and went away. Elliot, pretending to be Beverly, also gets together with Genevieve to lead a life with her and her two daughters. Elliot must have swapped her identity with Beverly to have what motivated the latter to betray her twin sister. Beverly denounces her sister to share her life with Genevieve and her twin children as the sole director of Mantle Parker.
By swapping her identity, Elliot gains everything that made her sister turn against her. Ever since meeting Genevieve, Elliot has been interested in her. That must be the reason why she pretends to be Beverly and inspects the actress' uterus when the latter arrives at Westcott for a consultation. Elliot must have had to back off when Beverly formed a strong relationship with the actress. By "becoming" her twin sister, Elliot snatches Genevieve away from the former.
Although Mantle Parker has been the brainchild of both twin sisters, Elliot's hard work and dedication have been the foundation of the birthing center's emergence. She may have wanted to continue to own the same after Beverly fires her as per the instructions of Rebecca and Susan. By swapping her identity, Elliot regains her position in the birthing center. In addition, Elliot has always been the most ambitious among the twin sisters.
While Beverly makes it clear that she is happy enough to settle with a center that conforms to the standard practices of gynecology, Elliot aims for a revolution within the field. Her ambitions and plans get severely threatened when her sister denounces her, followed by Silas Jordan's piece that describes her as homicidal. Elliot must have realized that she cannot make progress in her career as herself, which must have motivated her to pretend to be Beverly.
Why Does Elliot Join Beverly's Bereavement Group?
Two years after Beverly's presumed death, Elliot spends a day in a park with her twin sister's children and Genevieve, pretending to be the former. She meets someone from her sister's bereavement group, who talks to her, thinking that she is Beverly. From the woman, Elliot comes to know that Beverly attended the group meetings to deal with the death of the former. Beverly must have thought that imagining Elliot's death and talking about it would help her find an escape route from the influence of her twin sister.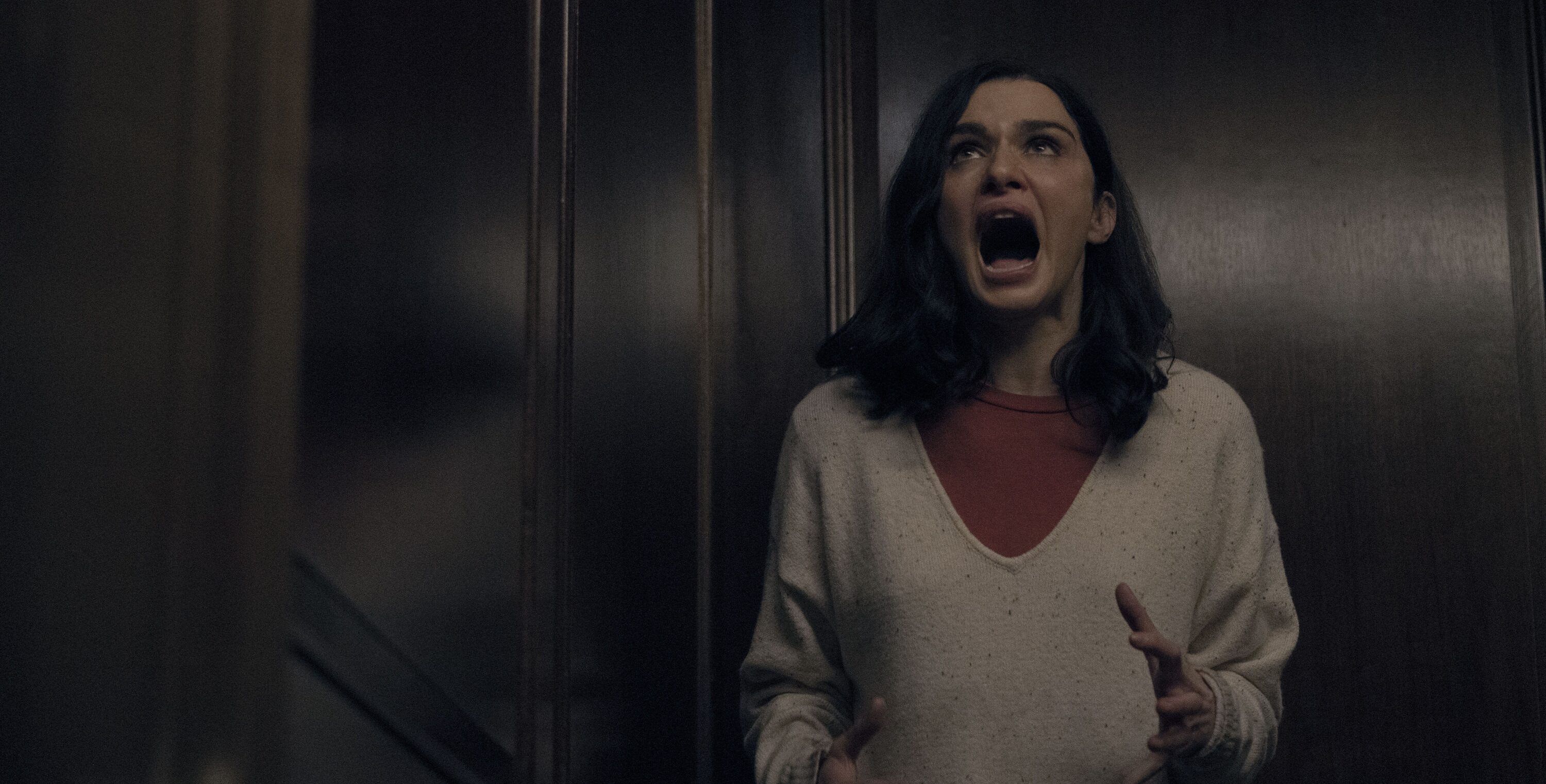 Beverly must have felt overwhelmed by Elliot's presence in her life, which must have led her to the bereavement group meetings, where she imagined being independent of her sister. After learning about Beverly's bereavement group, Elliot joins the same by pretending to be the former. She may want to know why her twin sister relied on an imaginary narrative that she is dead. Although Beverly has turned against her, Elliot has always been under the impression that her sister loved and valued her presence in her life.
The truth about the support group must have crushed Elliot, who must have started to attend the group's meetings to find out more about her sister's secret phase of life. Elliot may take the advantage of the information she garners from the meeting about her sister to perfect her transformation into the latter as well. If Beverly is still alive, although it is highly unlikely, Elliot may punish her more upon knowing more about her imaginary death.
Read More: Is Dead Ringers Based on a True Story?