Developed by Jason Katims from a 2020 namesake novel by Ann Napolitano, which, in turn, was inspired by a real-life incident, 'Dear Edward' tells the story of how the loved ones of the victims of a plane crash navigate through their grief and pain. At the center of the narrative is the eponymous 12-year-old boy, the sole survivor of the crash. In episode 5, titled 'Haunted,' Edward (Colin O'Brien) and Shay (Eva Ariel Binder) have a fight over whether the mystery girl who gave Edward the shrunken toy was Jordan's girlfriend.
It turns out that Amanda (Brittany S. Hall) broke up with Brent before he boarded the flight, and she struggles with the guilt of it. Adriana (Anna Uzele) realizes that she has to embrace the nepotism aspect of her political campaign if she wants to succeed her grandmother as the Congresswoman of her area, and Dee Dee (Connie Britton) allows herself to form a new bond with Linda (Amy Forsyth). Here is everything you might want to know about the ending of 'Dear Edward' episode 5. SPOILERS AHEAD.
Dear Edward Episode 5 Recap
The episode begins with Amanda flipping through the photos of the recovered things from the crash site. She finds the photo of her engagement ring, which she had returned to Brent before he got on the flight, and decides to reclaim it. Through flashback scenes, it is revealed that Brent had started taking drugs again and was apparently leaving New York to admit himself to a rehab center when Amanda ended things between them. She remembers how cruel she was at the time, and it's eating her from within. She sees Steve outside the building where they meet for grief group, and he introduces her to his fiancée. Before the end of the episode, Amanda and Steve sleep together. Grief is unpredictable and can often take us in directions that we will not be proud of later.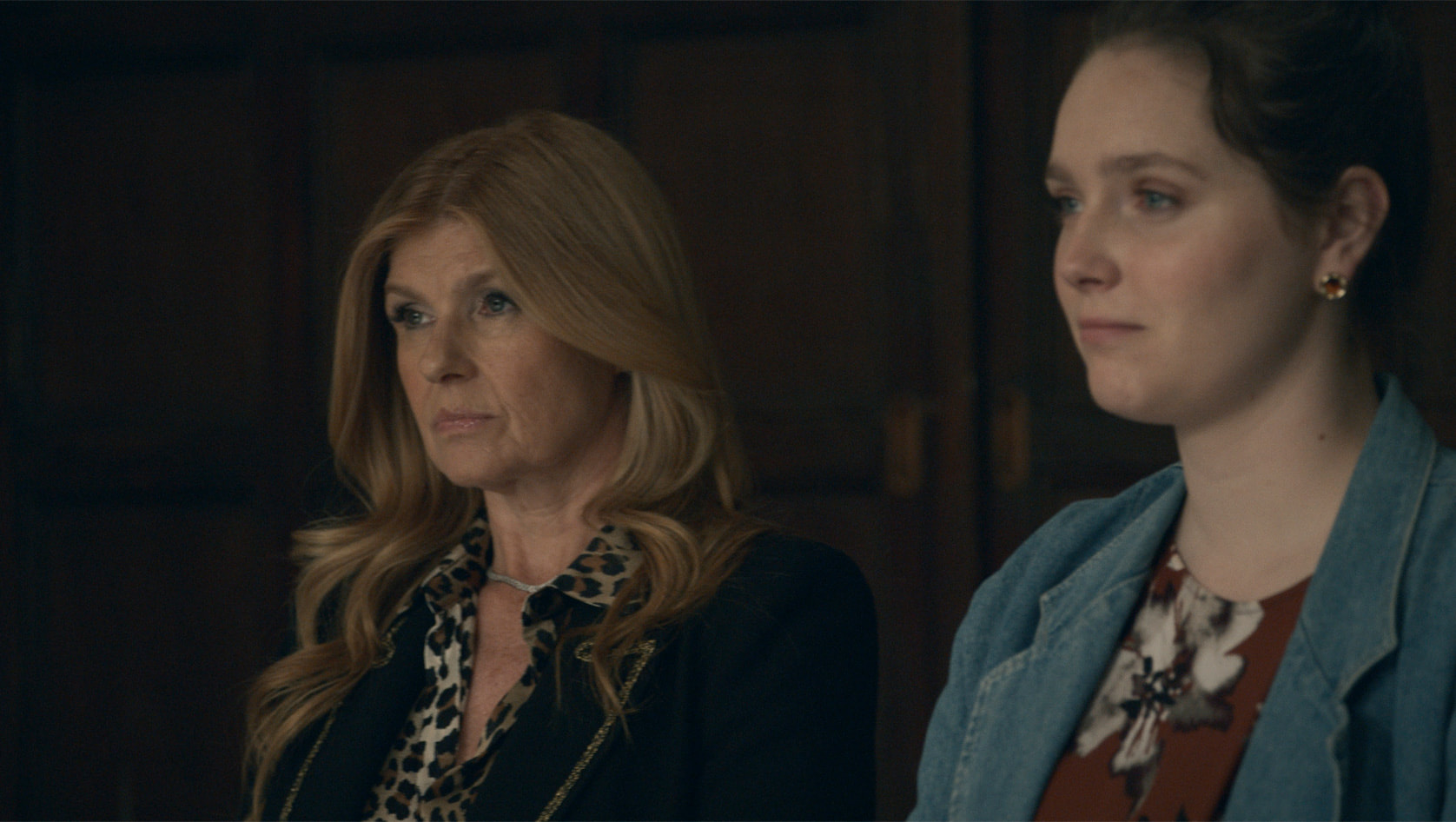 Dee Dee meets up with Zoe (Audrey Corsa) at a high-end restaurant for lunch, during which the latter declares that she wants to drop out of school and travel around the world. When Dee Dee urges her to at least finish the semester before doing whatever she wants, Zoe becomes angry and claims that if her father were alive, he would understand, not realizing that her mother is doing her best to keep her blissfully unaware of the financial troubles that Charles has left them with. They can't afford Zoe to quit school in the middle of a semester, nor do they have money to fund a soul-searching world trip for her. They can't even afford the lunch they are having.
These are just the financial aspects of their problems. Dee Dee hasn't told her daughter about Charles' alternative lifestyle in Los Angeles. So, when Linda asks her to be with her during the ultrasound, Dee Dee downright tells the younger woman that she isn't her mother. However, she ultimately decides to be present during the procedure.
Kojo (Idris DeBrand) and Reverend Eric (Joshua Echebiri) meet, and there is a lot of tension between them. Meanwhile, encouraged by these two men in her life, Adriana embraces that she is Congresswoman Washington's granddaughter and wins over the crowd during a debate.
Dear Edward Episode 5 Ending: Was Mahira Jordan's Girlfriend?
In episode 4, Edward gives his brother's jacket to Shay. In episode 5, she shows Edward some of the receipts that are still there. A few have doodles on them, with one depicting hearts and another a shrunken head. This leads Shay to conclude that the mystery girl from a few days ago must be Jordan's girlfriend. Edward refuses to accept this and fights with Shay.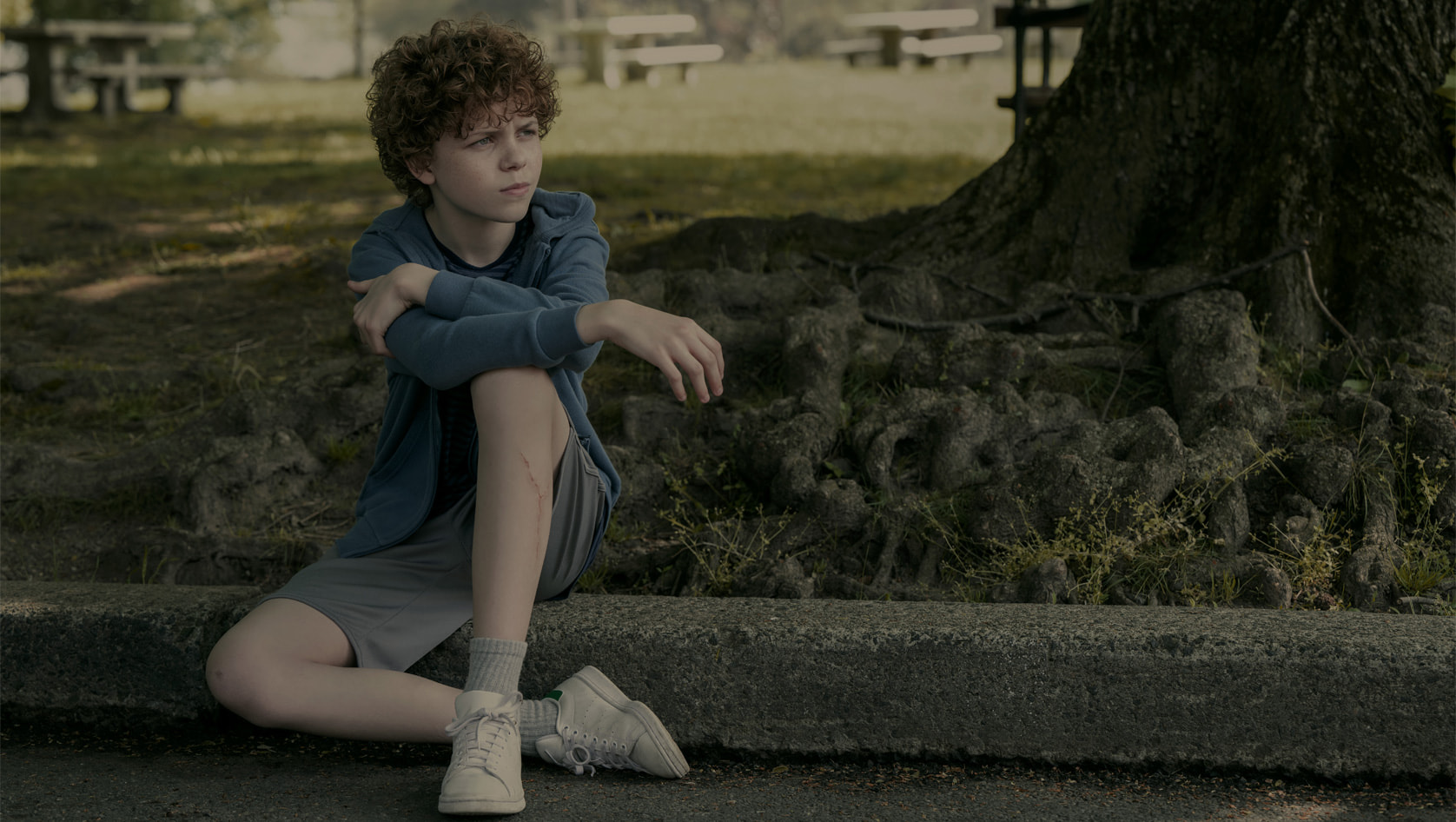 However, Edward later convinces Lacey (Taylor Schilling) to take him to the city. He sails a toy boat in Central Park, just like he and Jordan used to. Later, he visits the store mentioned on the receipts. It turns out that the girl's name is Mahira, and the store belongs to her uncle. Mahira becomes surprised to see Edward there and convinces him to leave. But before he does so, she gives him an orange. He later shows the orange to Shay. On it, Mahira has written a time and place of their next meeting.
When Edward briefly interacts with Mahira, he asks her whether she was Jordan's girlfriend, but she doesn't get the chance to answer. It seems that Shay's speculations were likely correct. There is clearly some history between Mahira and Jordan. If she were indeed Jordan's girlfriend, it would be interesting to see what Jordan's reaction was after he learned about his parents' relocation plans.
Why Does John Travel to Colorado? Who Is the Man That Helps Him?
On the advice of one of the fellow attendees of the grief group, Lacey tells Edward that he is no longer allowed to go sleep in Shay's home. While Edward accepts this without much protest, he starts having nightmares in which he sees the plane is still burning. To show that it's not the case, John (Carter Hudson) decides to travel to the crash site in Colorado and take a photo of the field for Edward.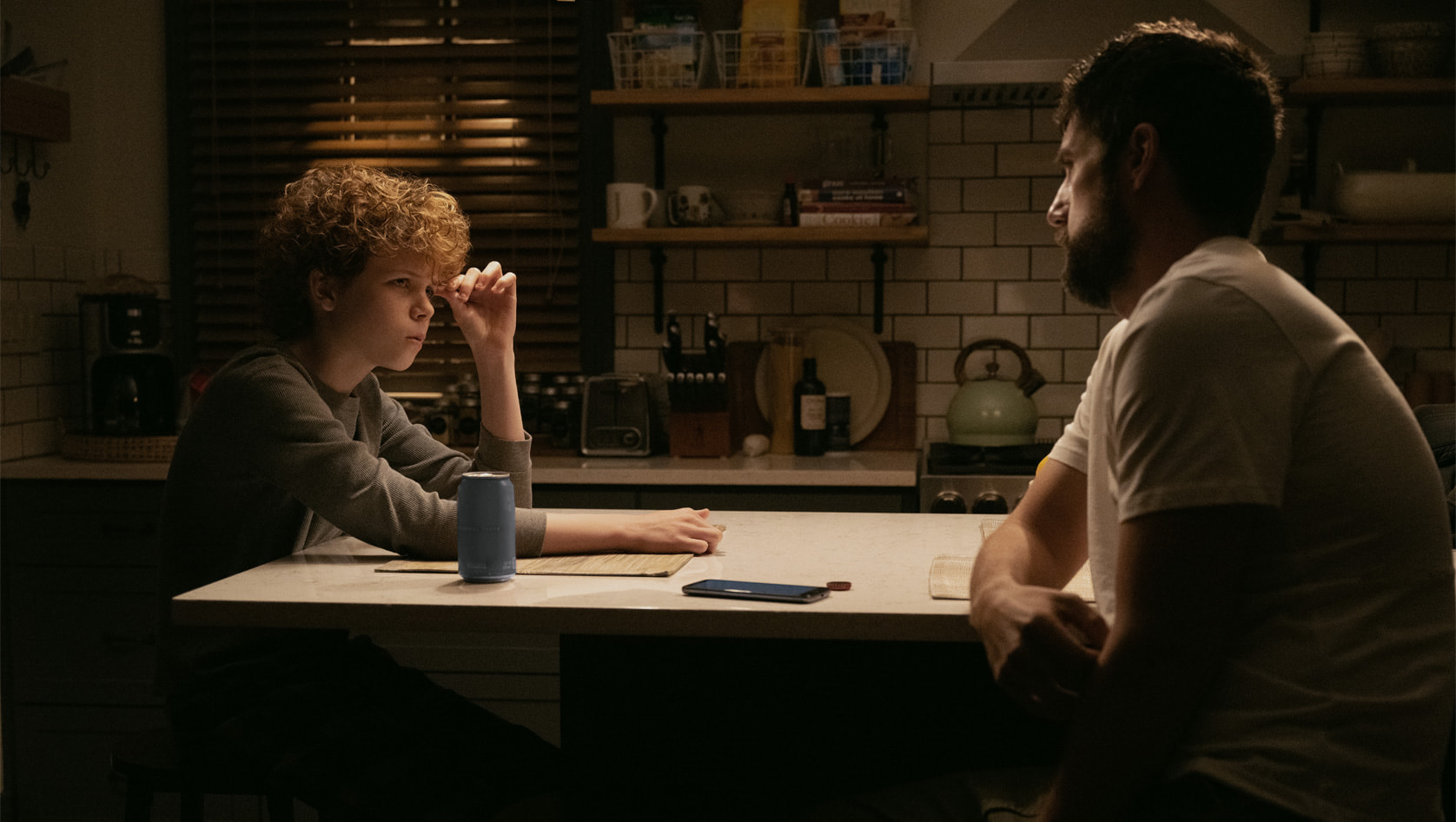 After arriving in the nearby town, John asks for directions in a bar. People there believe that he is a podcaster in the town to monetize a horrible tragedy. Having garnered only refusals, John is about to leave when a man stops him and asks him why he is there. When he learns that John is the uncle of the survivor, he agrees to take him to the crash site.
This man is the county rescue member who found Edward (Joe Tippett) after the crash. He did drugs just before the phone came that day. It seems that a connection has been formed between him and Edward. When John sends the photos, Edward recognizes him. So, that connection will likely be explored in future seasons.
Read More: Is Apple TV+'s Dear Edward Based on a True Story?