When Wendy Ratte disappeared from her Prince George, British Colombia, home on August 18, 1997, her husband, Dennis Ratte, appeared completely devastated. However, in the years that followed, Dennis's family slowly saw his behavior change until authorities arrested him for his wife's murder in 2008. 'Dateline: Deception' chronicles the horrific murder of Wendy Ratte and shows just how law enforcement officials were able to zero in on Dennis. Let's delve into the details surrounding the crime and find out where Dennis is at present, shall we?
Who Is Dennis Ratte?
A native of Prince George, British Colombia, Dennis met Wendy for the first time at a bar in Connecticut. Although he did not know a word of English and she was not well versed in French, they fell in love at first sight and were determined to spend the rest of their lives together. Interestingly, the show mentioned that Wendy asked Dennis to take her away during their very first meeting, and the two tied the knot before settling in the city of Prince George. According to various sources, the pair seemed to have a perfect relationship and even welcomed two wonderful children into this world.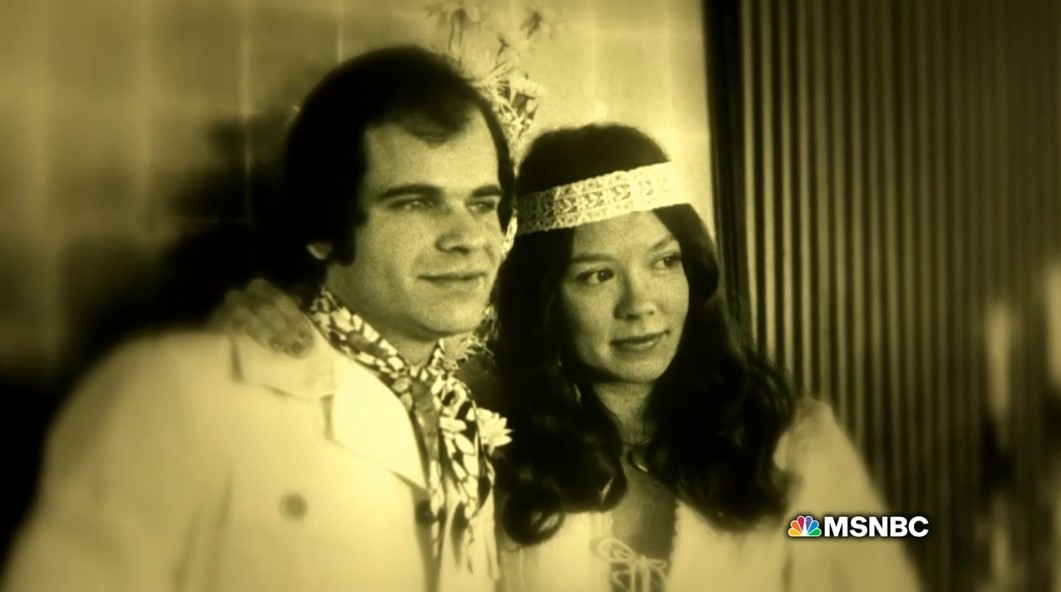 Moreover, those who knew Dennis and Wendy stated how they were almost inseparable in the initial years of their marriage. As a matter of fact, the couple was able to keep up an impression of a happy marriage until Wendy's disappearance, and it was the police investigation that finally brought the truth to light. Reports mentioned that Dennis was the last person to see Wendy alive as she had dropped him off at his workplace on August 18, 1997, before going shopping. That was the last time anyone ever heard from Wendy, as she and her car soon disappeared into thin air.
As hours passed with no news of the missing woman, her loved ones grew anxious and finally approached the police to report the mother of two missing. When Dennis learned of his wife's disappearance, he appeared to break down in front of everyone and seemed utterly distraught. In fact, his children tried their best to console him, and there was nothing to make authorities suspicious of him at that moment. However, further investigation revealed that the couple's happy marriage was just a farce, and Dennis was planning on leaving his wife.
On top of it, the two also disagreed on how to share custody, and Dennis seemed willing to go to any lengths in order to keep the children with him. However, when questioned, he outright denied being involved in the disappearance and even insisted on his innocence, which brought the investigation to a halt. Realizing that Dennis would never admit to the crime directly, the police launched a Mr. Big operation, through which undercover officers approached the suspect as a part of a fictitious criminal organization and attempted to gain his trust.
Once Dennis was certain that the gang approaching him would help him achieve his means, he opened up and admitted to killing Wendy. He mentioned that Wendy was feeding ducks at their pond when he came up behind her and shot her once from close range. He then disposed of the bullet casing before stripping the victim and dumping her body in a swamp located east of the city. On top of it, Dennis even led the undercover officers to the very location where he had disposed of the body, but there were no remains to be found. Still, with a complete confession on their hands, the police wasted no time in arresting Dennis and charging him with Wendy's murder.
Where Is Dennis Ratte Now?
When produced in court, Dennis pleaded not guilty and claimed that he was conned into confessing to the murder. He even attempted to recant his confession, but it did him no good as the jury convicted Dennis of second-degree murder and sentenced him to life in prison in 2008. Immediately after his sentencing, Dennis tried to get his conviction overturned, but all of his petitions were denied in court. Besides, he even failed to obtain day parole and currently remains behind bars in a Canadian prison.
Read More: Wendy Ratte Murder: How Did She Die? Who Killed Her?