Wendy Ratte was a loving mother of two who suddenly went missing from Prince George, British Colombia, on the morning of August 18, 1997. Although local authorities did everything possible to facilitate her safe return, the case sat unsolved for years until a sting operation gave detectives the breakthrough they needed. 'Dateline: Deception' chronicles the shocking incident and even follows the investigation that brought the perpetrator to justice. If you are intrigued about the details surrounding the crime and want to learn more, we have you covered.
How Did Wendy Ratte Die?
A resident of Prince George, British Colombia, Wendy Ratte was only 44-years-old at the time of her disappearance. Being a devoted mother of two, Wendy was described as a kindhearted and generous individual who always treated others with kindness and was ready to help people in need. While Wendy was known to be a family-oriented person, who always put her children before everything else, even her marriage appeared to be quite normal, and there was nothing out of the ordinary that could have warned her acquaintances about the oncoming tragedy. As a matter of fact, Wendy and her family seemed to live a fairy regular life until she suddenly went missing, much to the shock of everyone else.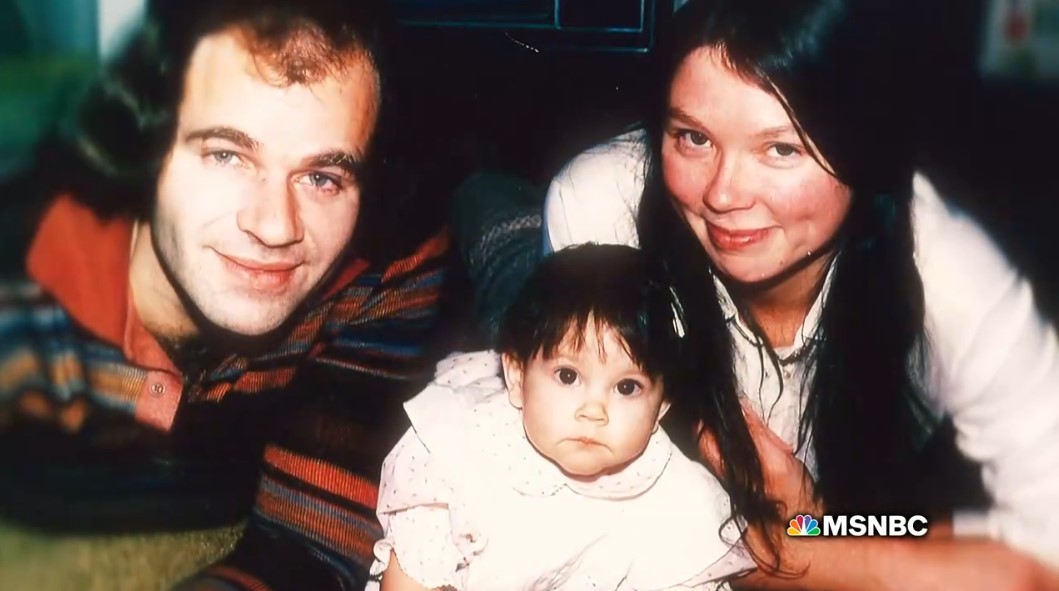 According to reports, Wendy Ratte was last seen on the morning of August 18, 1997, when she left her home to drop her husband off at work before doing some shopping. However, when hours passed with no sign of Wendy's return, her loved ones got severely anxious, and some even made the trip down to the stores to check on the mother of two. Yet, with absolutely no news about the missing woman or her car, her family was forced to approach the police and report her missing. Once law enforcement officials took charge of the investigation, they organized several search parties along with local volunteers before combing through the nearby areas.
Besides, the police also used all facilities available at that moment, and no stone was left unturned in the search. Interestingly, the initial search proved to be quite hopeful as law enforcement officers came across a white van at a nearby commercial parking lot, which was soon identified as Wendy's. However, the van appeared to be abandoned, and a thorough search of the vehicle failed to reveal any leads about the missing woman's whereabouts. Still, authorities refused to give up hope, and although the search stretched on for months, her loved ones soon began fearing the worst.
Unfortunately, the police have been unable to locate Wendy's remains to this day, although a brilliant undercover investigation gave them the breakthrough needed to arrest the person involved in her disappearance. Subsequently, that same person claimed he shot Wendy from behind at close range before dumping her naked body in a swamp located east of the city.
Who Killed Wendy Ratte?
The initial investigation into Wendy Ratte's disappearance was highly challenging as the police had no leads or witnesses to work with. Although they were quick to find her van in a commercial parking lot, the whole situation indicated that she had possibly abandoned her family before running away on her own. However, this theory was outright rejected by Wendy's loved ones, who insisted that the mother of two would never even dream of leaving her children behind.
In the meantime, the police continued their investigation and learned that although Wendy and her husband, Dennis Ratte, gave off the impression of having a working marriage, their relationship had been deteriorating for quite some time. As a matter of fact, Dennis was even looking for a way out of the relationship, but the couple could not come to a decision over the custody of their children. This gave Dennis a perfect motive for murder, and authorities even considered him the prime suspect. Yet, he subsequently denied all involvement in the crime and even provided an alibi that passed multiple checks.
Still, the cops weren't ready to take Dennis at his word, and they decided to play the long game for a conviction. Hence, as the case sat without any progress for years, the police launched a Mr. Big operation, which included befriending the suspect while being undercover as a part of a fictitious criminal organization before gaining their trust. Naturally, once undercover police officers began talking to Dennis, he seemed quite wary of their motive and refused to divulge much information. However, with time, the officers developed a level of trust and eventually got Dennis to confess to his wife's murder.
Incidentally, reports claim that Dennis mentioned how Wendy Ratte was feeding a few ducks at their home when he shot her once from behind, killing her on the spot. The perpetrator then stripped the victim before disposing of her body in a local swamp. Naturally, with a complete confession on their hands, the police eventually arrested Dennis and charged him with his wife's murder in 2008. However, when presented in court, the suspect pleaded not guilty and claimed he was conned into admitting guilt.
Nevertheless, the jury saw it differently, and Dennis was convicted of second-degree murder before being sentenced to life in prison. In the years following his sentencing, Dennis tried his best to get his conviction overturned and even petitioned for day parole. Yet, with most of his petitions denied in court, he currently remains behind bars in a Canadian prison.
Read More: Denis Ratte: Where is Killer Husband Now?