NBC's 'Dateline: Deadly Valentine' chronicles how a 39-year-old mother of three, Denise Leuthold, was murdered inside her parents' Peoria, Illinois, residence on 2014 Valentine's Day. While the case initially seemed like a burglary gone wrong, the investigators were appalled when they found the victim herself had left the evidence to solve her murder. If you're interested in discovering what it was and more about the killer, including their identity and current whereabouts, we've your back. Let's begin then, shall we?
How Did Denise Leuthold Die?
Denise L. Leuthold was born to Douglas P. and Diane E. (née Sailors) Newton in Dade County, Florida, on February 3, 1974. She was a 1992 graduate of Faith Baptist Christian School in Pekin and a member of LaMarsh Baptist Church in Mapleton. She married Nathan Andrew Leuthold in La Salle, Illinois, on July 15, 1995. Once childhood sweethearts, Nathan recounted how their strict religious background prevented them from dating in school, though he was smitten with her as early as elementary school.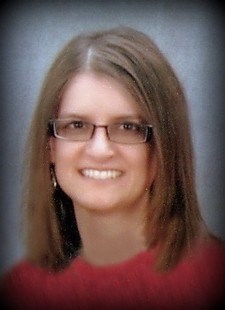 Nathan recollected, "I was in third grade, and she was in fourth grade at the time, and I doubt she even knew I existed, but even then, I thought she was the cutest girl in the school. It was the bouncy curls and just the happy-go-lucky smile." However, they had become good friends by the time they reached high school and loved spending time together. Her mother, Diane, recalled, "He practically lived at our house." After graduating in 1992, Denise enrolled in a Minnesota college, with Nathan following soon after, and they got engaged.
After their mid-July 1995 marriage, the couple served frequent albeit short overseas missionary tasks and welcomed three children — Seth, Julia, and Jenelle Leuthold. By February 2013, the Leutholds resided with her parents at 700 West Mossville Road in Peoria, Illinois, when tragedy struck. Nathan arrived home around 3:00 PM on February 14 to discover a break-in and immediately called 911. The emergency respondents entered the residence to find the 39-year-old had been fatally shot once in the head with a .40 caliber handgun in the hallway.
Who Killed Denise Leuthold?
According to the show, Nathan returned on the 2014 Valentine's Day afternoon with Jenelle — his youngest daughter — to discover the garage door open. He saw Denise's car was not inside and noticed broken glass near an exterior door. Concerned about intruders, the father drove his daughter to a neighbor's home across the street and called 911. The investigators initially hypothesized it was a burglary gone wrong, given the signs of forced entry and items, including a laptop, digital camera, jewelry, and two guns, stolen from the residence.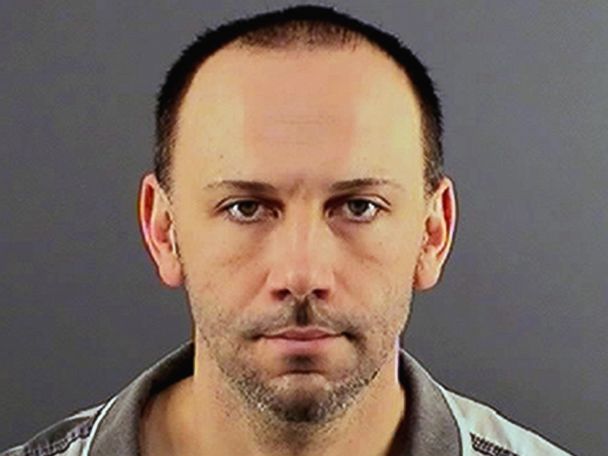 The detectives learned two guns, including a .40 caliber handgun, were also reported missing. Detective Shawn Curry said, "She didn't even have time to take her coat off, gloves, anything. So when she entered that door, that shot was immediate." However, a close inspection of Denise's body ruled out the burglary theory since she was found lying on her car keys. It implied the burglar(s) had spent time looking for spare keys only to abandon her vehicle at a nearby park. Officers searched the premises and located the extra keys in a park trashcan.
The investigators refused to believe that the burglars or intruders would wait around and look for spare keys after fatally shooting someone. They also observed shards of glass in the door, kitchen cabinets open, and some kitchen drawers on the floor. According to police, a burglar does not usually look for items in the kitchen without prior knowledge about something specific. Also, the drawers were placed neatly on the floor instead of lying scattered or being dumped. The family's electronics, including their television and VCR, were also not stolen.
Diane explained, "I work at a store that sold high-def TVs, and we had a lot of small ones that they could have just picked up, taken away, you know, electronics, Blu-Ray players. None of those things were touched, and I only had probably three rings of any value, but those three rings were taken. How would a burglar know those were the only three valuables?" Suspicious that it might be an inside job, the police brought Nathan to the station for questioning. He claimed he took Jenelle to her afternoon kindergarten class at around 12:15 PM.
Michelle Lunquist, the associate director at the school, testified Nathan left at approximately 12:20 PM and returned to pick up his daughter at the end of the day. The police executed several search warrants, confiscating his laptop and USB hard drive, and searched the bedroom that the Leutholds occupied in the Peoria home. The officers found a day planner, filled with handwritten notes and Bible scriptures, on a bedside desk. However, the detectives located a note tucked inside that provided the breakthrough.
It read, "You want to humiliate me by running around with a 20-year-old? Fine. I won't grovel. If I haven't pleased you in seventeen years, nothing I do now will please you. And I refuse to leave my children just because you have decided to do this to me." The police looked into the Leuthold marriage to discover the "20-year-old" was Aina Dobilaite — a young child the couple had met during a mission in Lithuania in the mid-90s. Nathan had become Aina's sponsor when she moved to Florida at age 18 on a student visa.
Court records state she and Nathan held a joint banking account into which he made deposits, and he also paid Aina's living and school expenses. Aina used to reside at their Peoria residence in 2012 while attending Illinois Central College. The detectives learned Nathan had often visited her in Florida, resulting in her expulsion from the academy. The school records reflected Aina had been asked to leave because the authorities believed she had an "inappropriate" relationship with her sponsor, including overnight stays at a hotel.
Nathan told the officers he had visited a local spa to get a gift card for his wife for Valentine's Day on the day of the murder. However, the detectives learned he had been more frequently seen at the spa with Aina, with the owner claiming he drove and paid for her waxing appointments. But Aina denied having any sexual or intimate relationship with Nathan and "glared" at the investigators when they pursued that line of inquiry. Around three weeks after the crime, Nathan was arrested and charged with first-degree murder on March 6, 2013.
Where is Nathan Leuthold Now?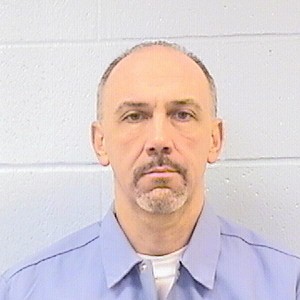 During Nathan's 2014 trial, the prosecution contended he had waited for his wife to return home before shooting her dead. They further claimed the alleged motive was Denise learning about his extramarital affair with Aina and threatening to take his children away with her. The prosecutors also presented one of Nathan's fellow inmates, who testified Nathan had allegedly confessed to him about murdering his wife. Despite Aina and Nathan denying any illicit affair, he was convicted of first-degree murder and sentenced to 80 years. The 48-year-old is serving his sentence at Menard Correctional Center and will be eligible for parole in 2093.
Read More: Sydney Sutherland Murder: Where is Quake Lewellyn Now?