Investigation Discovery's 'Deadly Women: Unspeakable Acts' narrates the gruesome murder of 40-year-old Dennis Leon Spunaugle in Edmon, Oklahoma, in August 1993. The investigators caught the perpetrators within a couple of days, but the ensuing lengthy legal battles took five years before both the perpetrators were handed their sentences. If you're intrigued and want to know the identities and current whereabouts of the killers, we've your back. Let's dive in then, shall we?
How Did Dennis Spunaugle Die?
Dennis Leon Spunaugle was born on June 20, 1953, in Oklahoma City in Oklahoma County, Oklahoma, to Vernal Spunaugle and Lucy Violet Thomas Spunaugle. He was married to Delpha Jo Spunaugle in the late 1980s, and the couple lived in the city of Edmond in Oklahoma. He ran a screen printing shop and was a hard-working individual. He was earlier married to Marilyn Dee, who owned Custom RV Interiors in Oklahoma City. Marilyn described Dennis as a harmless guy, saying, "Dennis is the type who would not fight anybody."
Hence, it came as a shock to his friends and family when Dennis was reported missing by Delpha on August 16, 1993. She reportedly told police that her husband was intoxicated and hostile before he got dressed and left the house on foot the previous night. Delpha claimed she had not heard from her husband since then and got increasingly worried. The law enforcement officials found the 40-year-old's body in a field 50 feet from County Line Road and three-fourths of a mile from NW 164 on August 20, 1993.
The corpse had decomposed from the heat and humidity of the Oklahoma summer, and it was impossible to identify the body. The police took fingerprint samples which helped them identify the body as Dennis' after a couple of days, on August 23, 1993. The autopsy report revealed heavy blunt-force trauma to the head, strangulation marks across his neck, and multiple stab wounds. Given the nature of the injuries, law enforcement officials started a homicide investigation into Dennis' death.
Who Killed Dennis Spunaugle?
According to news reports, Dennis ran Blossom Productions, a screen-printing shop at 2717 Broadway Court in Edmond. He lived with his wife at a suburban residence on 3104 Kelsey Drive and lived a quiet life. The police were initially baffled when they received the missing person report since they had no leads or suspects to assist them in their probe. However, the discovery of Dennis' body changed everything as the police stepped on the pedal of their investigation.
Deadly Wives: Delpha Spunaugle, along with Edwin David Woodward, killed her husband, Dennis… https://t.co/HHQIO50Nmk pic.twitter.com/tC3ffMxSw0

— mylifeofcrime (@mylifeofcrime) November 5, 2016
The detectives interviewed Delpha to learn that Dennis had a drinking problem and was a mean drunk. As soon as the fingerprint samples confirmed the identity of the corpse, the police obtained a search warrant and showed up at the Spunaugle residence. Using luminol, the police found bloodstains all over the home, on the bedsheets, the carpet, and even on the ceiling. They also found Dennis' DNA in the vacuum, indicating the perpetrator(s) had attempted to hastily clean the murder scene.
The investigators soon tracked down the carpet service hired to clean the Spunaugle residence after Dennis' murder. As all the pieces of the puzzle began to fit, the officers arrested Delpha, then 44, and their employee, Edwin Davis Woodward, then 29, on first-degree murder charges. The police also brought Dennis' older brother, Robert Spunaugle, in for questioning. He alleged the officers repeatedly accused him of murdering his brother. Robert said, "They let me go home believing they thought I was a liar."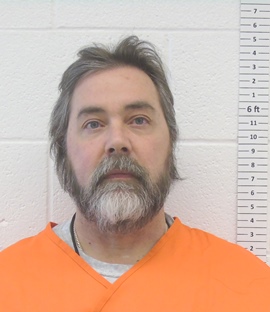 After being subjected to three polygraph tests and a voluntary search of his apartment and car, Robert was cleared off the list of suspects. Oklahoma County Special Judge Russell Hall said, "He (Woodward) confessed, but she (Delpha Spunaugle) didn't. He said they hit him (Dennis Spunaugle) on the head with baseball bats while he was in bed. Then they stabbed Dennis and finished him off by strangling him with a rope." According to police records, the murder weapons – bats, a knife, and a rope – were found in a dumpster.
The police stated the motive behind the murder was Dennis' $150,000 insurance policy and identified Delpha as the driving force behind the slaying. However, the wife alleged her husband used to physically abuse her after getting drunk and was also having affairs. Robert said, "I don't know the man (Woodward). I just don't want to comment about her. She was one of the last people I would have suspected." Both Edwin and Delpha remained in police custody without bond.
Where Are Delpha Spunaugle and Edwin Woodward Now?
According to the show, Delpha had approached two men to kill her husband before she zeroed in on Edwin. One of the men, Charles Holycross, testified Delpha offered him $1,00 in March 1993 to kill Dennis. Following the testimonies, both Delpha and Edwin were convicted of first-degree murder charges in the March 1995 trial but received separate sentences. While Edwin was sentenced to life in prison without the chance of parole, the jury gave the death penalty to Delpha because they believed "she was the driving force in the crime, and Mr. Woodward was only following her instructions."
The jury also found Delpha guilty of conspiracy and one count of solicitation to commit murder and penalized her to life in prison on the solicitation count and 10 years for conspiracy. She was acquitted on another count of solicitation to commit murder. Edwin also was convicted of conspiracy and received five years in prison. During the sentencing phase, both defendants admitted to the crime but claimed the other was more culpable. Delpha's attorney contended, "There may be some evidence that comes out that it was a satanic ritual that Mr. Woodward was involved in."
The state Court of Criminal Appeals overturned Delpha's conviction in 1997 and ordered a new trial. However, Dennis' family did not want to go through another trial, and Delpha decided not to risk another possible death penalty. She pleaded guilty to first-degree murder charges and was sentenced to life imprisonment without parole. She also admitted to solicitation to commit murder and conspiracy to commit murder and was sentenced to consecutive prison sentences of life and 10 years on those counts.
According to official court records, Delpha, in her mid-70s, is serving her sentence at the Mabel Bassett Correctional Center in unincorporated Pottawatomie County, Oklahoma. However, Edwin's inmate records state he is not currently incarcerated in prison and is likely to be out on parole.