I've always been drawn towards films that inherently possess the power to destroy me, psychologically and emotionally. Auteurs like Michael Haneke, David Lynch, Gaspar Noe and Asghar Farhadi manage to do that on a consistent basis. Bollywood, although primarily known for action, romance and melodrama, has also produced many disturbing movies over the years. Now the first name that comes to any Bollywood movie buff's mind when I say the word disturbing is Anurag Kashyap; the man has made movies that fiercely defied conventions and shocked audiences with their brutal realism and unflinching honesty.
However, there have also been numerous films by many different filmmakers that have managed to be wildly provocative, disturbing and shocking and these are films that deserve to be seen for their staggering audacity to break free from conventions and unnerving truthfulness. So with all that said now, let's take a look at the list of 15 most disturbing Bollywood movies of all time.
15. The Stoneman Murders (2009)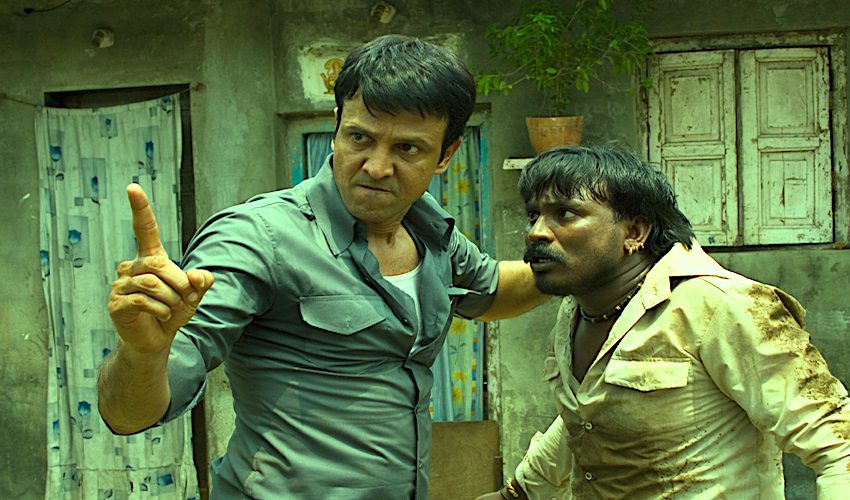 This criminally underrated thriller starring Kay Kay Menon is based on the infamous Stoneman serial killings that shook Bombay in the early 80s. Menon stars in the lead role as the cop investigating the killings and his vibrant performance sets the tone for the film. The storytelling is quite gripping and the film manages to grab your attention throughout with intense suspense building that keeps you on the edge of your seats. However, the violent tone of the film makes it quite a disturbing watch and the subtly ambiguous ending will certainly shock you and the impact stays with you for a very long time.
14. Shaitan (2011)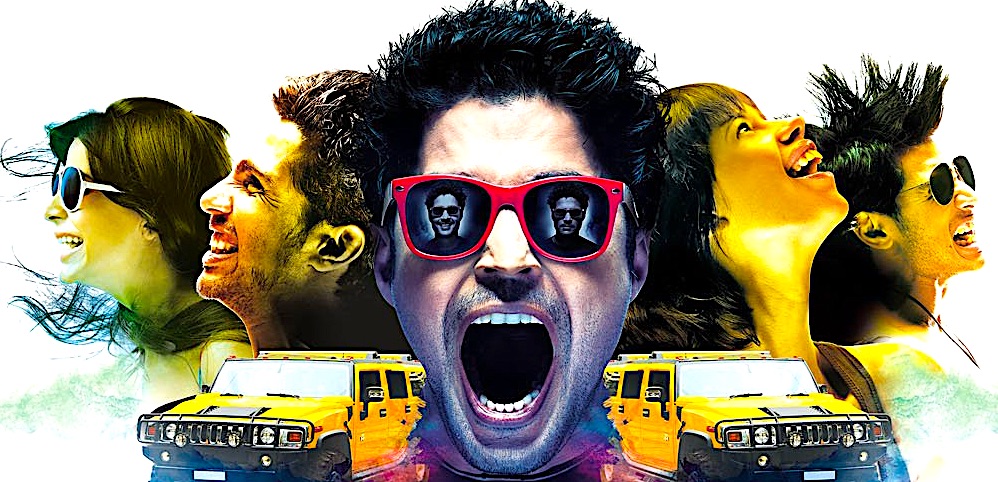 Bejoy Nambiar's 'Shaitan' is heavily inspired by Anurag Kashyap's unreleased directorial debut, 'Paanch'. Though Kashyap's stone cold classic might make this one like child's play, it still is a very disturbing movie for Bollywood standard and one that is technically superior to most Bollywood flicks. The film follows a group of youngsters who heavily indulge in sex, drugs, alcohol and other activities and live life frivolously until they get involved in a crime that brings the worst out of them. It's a wildly fascinating, disturbing exploration of youth, sexuality and violence, infused with a perverse sense of humor that is intoxicating in its energy and profound brutality.
13. Talvar (2015)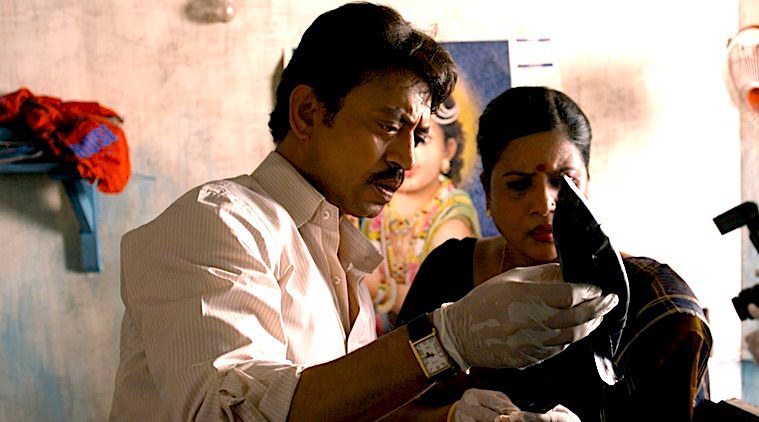 Meghna Gulzar's gripping investigative drama is based on the infamous 2008 Noida double murder case in which a young girl and her family servant were found murdered and her parents were convicted for the crime. Gulzar strives to attain objectivity here and her non-judgementalist approach works brilliantly within the context as it makes for an immensely involving experience where we get to see a range of perspectives before we can come up with our own interpretations of the truth. The Rashmon-esque narrative is cleverly etched out and the performances bring in a heightened sense of authenticity and realism to the story which will leave you shaken by the end. Definitely one of the most disturbing Bollywood movies of this decade.
12. Firaaq (2008)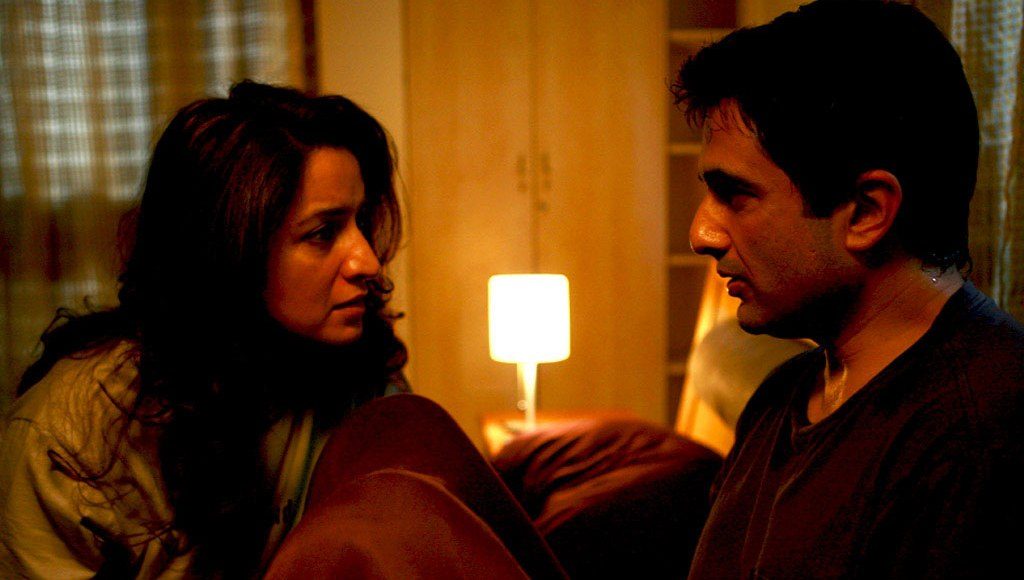 'Firaaq' is an intensely disturbing, thought provoking tale of violence, fanaticism, humanity and religion. The film focuses on the various lives devastated by the 2002 Gujarat riots and how it changed people'es perceptions of religion and humanity. It's an anthology film and the way it manages to weave the various storylines, without ever tending to draft away from the narrative, is truly amazing. The film was screened at numerous International Film Festivals and won many awards, including 2 National Film Awards and 5 Filmfare Awards.
11. Love Sex Aur Dhoka (2010)
Dipakar Banerjee's fiercely bold, wildly provocative anthology film takes the form of a satire to delve deep into the dark, disturbing truths behind the news media. The film includes three storylines, all of which deal with crimes and other unlawful acts involving ordinary people. The narrative is tautly constructed and richly stylized with naturalistic performances complimenting the tone of the film and bringing in a sense of authenticity to the film which further elevates the viewing experience. The film received widespread critical acclaim and is considered to be one of the most disturbing Bollywood movies ever made.
10. Miss Lovely (2012)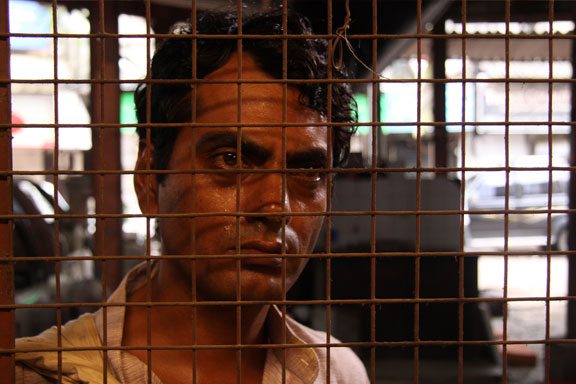 Arguably the most underrated Hindi movie of the decade, 'Miss Lovely' is a deeply disturbing look at the dark sides of Bombay's "C" grade film industry of the 80s. Contemporary great Nawazuddin Siddiquie stars in the lead role and this is probably one of his finest performances. The narrative is immensely layered and the highly stylized aesthetics make for a thoroughly involving experience as director Ashim Ahluwalia's authoritative control is discernible in every single frame. 'Miss Lovely' is a film that must be watched for its sheer audacity to break conventions and for its refined craft.
9. NH 10 (2015)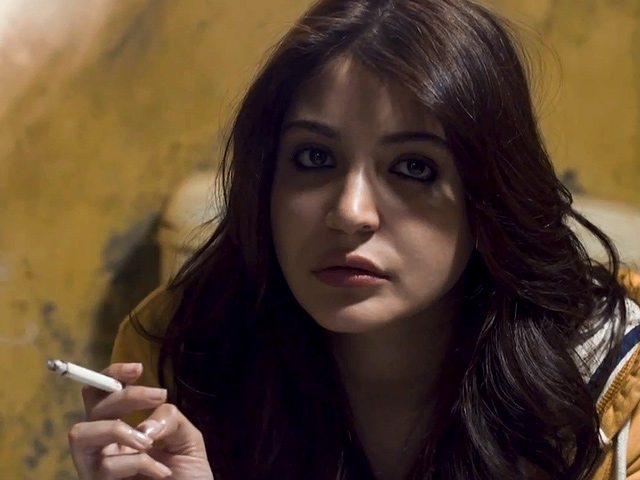 'NH10' was one of the most disturbing cinematic experiences I've had in recent years. Rarely does a Bollywood movie manage to catch you by the neck and leave you gasping for breath. 'NH10' was one such film that nearly destroyed me with its brutal emotional power. It follows a simple plot where a newly married couple set off on a road trip for the wife's upcoming birthday. However, things take a violent turn after they witness a series of crimes committed by a gang of violent men who would later chase off the couple. The film heavily relies on Anushka Sharma's central performance and she brilliantly manages to stand up to the task, delivering a fiery performance of infinite power and honesty. Certainly one of the best performances that Bollywood has seen in recent years.
8. Matrubhoomi: A Nation Without Women (2003)
One of the most disturbing Indian movies ever made, 'Matrubhoomi' takes a devastating look at female foeticide and the plight of women in India. The story follows a wealthy father who buys a woman to satisfy his and his son's sexual needs and desires. The narrative construction is immaculate and Manish Jha's singular vision is aptly complimented by the restrained, truthful performances from the cast. 'Matrubhoomi' is a film that is frighteningly relevant and truthful even in today's context and one that deserves to be seen by a wider audience.
7. Gulaal (2009)
'Gulaal' tells the story of Dilip, a young law student from Bikaner who arrives in Rajpur to pursue his studies. He soon gets entangled in university politics and the state's secessionist movement, led by a powerful local political figure who takes advantage of Dilip's family background for political purposes. It's an extremely well constructed drama with fascinating, well developed characters that drive the narrative which unfolds in quintessential Kashyap fashion as deceit, betrayal, greed lead to a devastating climax that will leave you deeply disturbed.
6. Paanch (2003)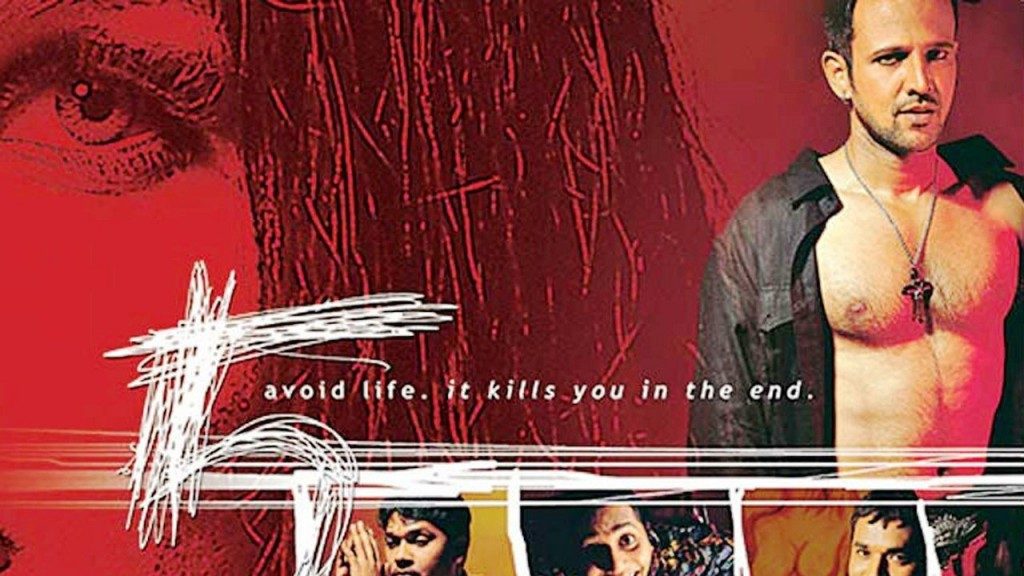 Anurag Kashyap has made a lot of disturbing movies and so it wouldn't be a surprise to see his films dominating our list. 'Paanch', his unreleased directorial debut, created significant controversy at the time over its bold depiction of sexuality drugs and use of strong language. CBFC demanded some cuts and the film was all set for a theatrical release but had to be stalled due to some issues faced by the producer. However, Kashyap himself leaked the film online and ever since the film has gone to become a cult favorite among Bollywood movie buffs and staunch Kashyap fans. The film isn't as refined and focused as Kashyap's later works but is still quite striking in its raw atmospheric power and boldness.
5. 15 Park Avenue (2005)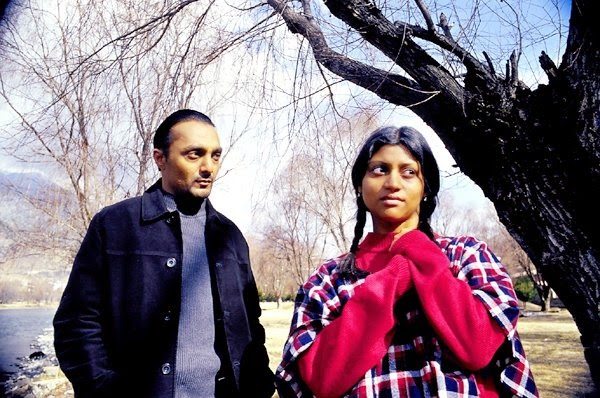 Aparna Sen's deeply disturbing tale of illusion sanity, love, haunting memories is possibly one of the finest movies to have come out of India in the past decade. The film depicts the relationship between a middle aged woman, Anjali and her younger sister, Meethi who is schizophrenic. The drama focuses on the relationship between Anjali and Meethi while also depicting Anjali's own personal conflicts and Meethi's haunting past. Sen's control over character driven storytelling is well on display here as the narrative smoothly unfolds, peeling off the layers of its characters whilst keeping its thematic focus intact.
4. Bandit Queen (1994)
Shekhar Kapur's unnerving masterpiece chronicles the life of Phoolan Devi; a lower caste woman sexually abused and tortured by the Thakurs against whom she vehemently revolts and ends up becoming the leader of a gang. Seema Biswas stars in the lead role and delivers a performance of a lifetime, completely humanizing Devi and portraying the angst, frustrations, rage in a way no one else could have. The film was noted for its explicit depiction of sex, violence and strong use of language and continues to be shocking in its raw, honest portrayal of a life ignored, repressed and rotten. This is easily one of the most disturbing Bollywood movies and possibly one of the greatest Indian movies ever made.
3. Black Friday (2004)

Widely regarded as Anurag Kashyap's best work and one of the greatest Indian movies ever made, 'Black Friday' is film that disturbs you with its unflinching honesty and staggering emotional power. The film, adapted from a novel by Hussain Zaidi based on the 1993 Bombay Bombings, documents the Mumbai Police's struggle to nab the perpetrators behind the crime. Kay Kay Menon's heartbreakingly understated performance defines the film on many levels and Indian Ocean's profoundly touching soundtrack further elevate push the film to new emotional heights. This is filmmaking of the highest order.
2. That Girl in Yellow Boots (2010)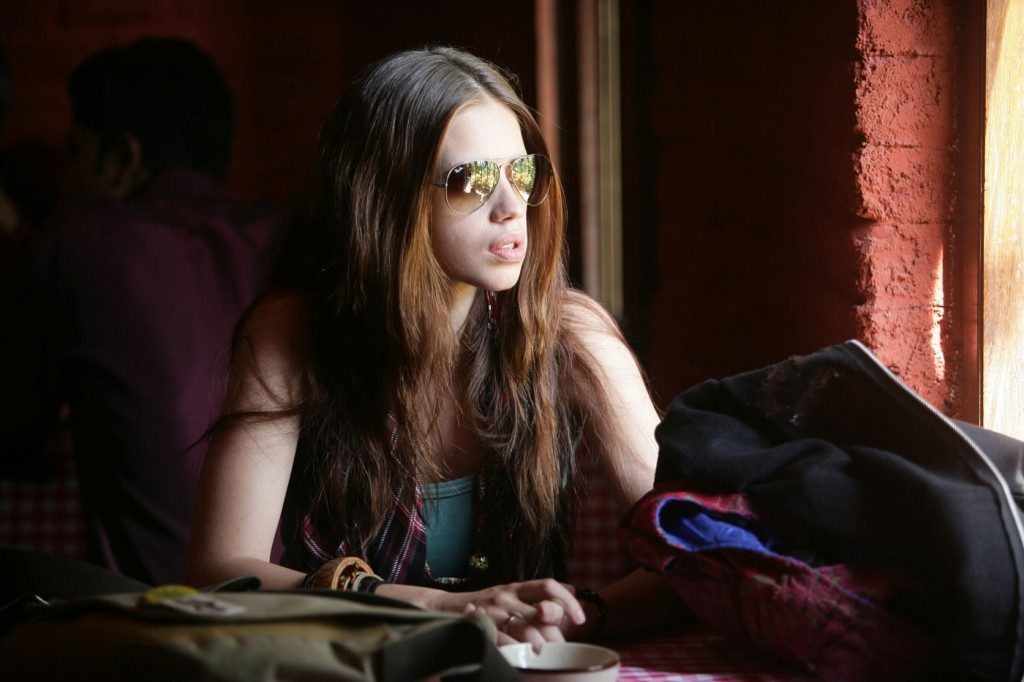 'That Girl in Yellow Boots' is probably Anurag Kashyap's most underrated film and possibly one of the most underrated Bollywood movies of the century. It tells the story of a British woman who arrives in India in search of her father. She never knew him and it becomes increasingly difficult to trace his identity and due to lack of a work permit, she decides to work at a massage parlor. The film depicts her daily struggles and her relationships with the people she meets everyday and kind of subverts your expectations for a major part until that devastating climax that would haunt you for the rest of your lives.
1. Ugly (2014)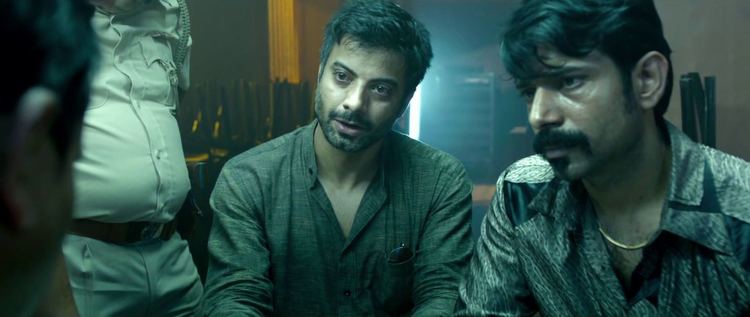 Arguably Anurag Kashyap's finest work, 'Ugly' is a nerve-racking piece of drama that engages, excites, disturbs and devastates its viewers in ways Bollywood has rarely seen. Kashyap uses a simple plot that revolves around the mysterious disappearance of a child but as the movie progresses, it deviates from from the mystery and becomes more of what the mystery does to the character rather than the mystery itself. The characters are extremely well etched and Kashyap's relentless approach to the story keeps us engaged throughout with no narrative drifts that hamper the experience. It's dark, morbid, brutal and devastatingly truthful.
Read More: Most Confusing Hindi Movies