Oxygen's 'New York Homicide: Brighton Beach Disappearance' depicts how Dmitriy Yakovlev, a Russian immigrant, allegedly murdered at least three Brooklyn residents and stole their identity to commit bank and credit card frauds between November 2003 and October 2007. He was found in possession of various personal documents, significant amounts of money, jewelry, and other valuables of all his three victims. The episode covers the investigation in detail and how he was eventually caught.
Who Is Dmitriy Yakovlev?
Irina Malezhik, a Ukrainian immigrant, lived alone in flat 5J of 200 Corbin Place — a remodeled apartment building in Brighton Beach, New York. She called her friend Olga Fisher, who lived nearby, at 1:26 pm on October 15, 2007. They were close friends who often took long walks together along the beach, with Olga describing Irina as an "intellectual" and a "hard worker." However, this call would be their last contact. Irina's sudden disappearance raised suspicions for Olaga, who eventually led police to her friend's apartment after three weeks.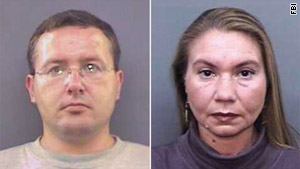 The authorities discovered an overflowing mailbox and unpaid rent. While the NYPD was initially hesitant to investigate a missing person case involving a self-sufficient adult with few US connections, rumors in the close-knit Eastern European community suggested Irina's work — helping authorities prosecute the Russian mafia — could be a factor in her disappearance. Over time, Irina's case lost steam, though investigators remained puzzled by her disappearance. Brooklyn Magistrate Marilyn Go stated, "[This] is a nagging question to me."
The FBI meticulously examined Irina's cases, collaborating with local law enforcement to explore the possibility of her abduction or murder by mafia figures. Simultaneously, New York police officers probed her case, scrutinizing financial and phone records. In Queens, a separate FBI bureau investigated allegations from inmates suggesting the involvement of the Italian mob in Irina's disappearance. During their probe, agents discovered a suspicious detail that served as a breakthrough in the mystery.
Dmitriy Yakovlev had endorsed two checks totaling $6,400 in Irina's name and deposited them into his account. FBI Special Agent Alexey Abrahams noted, "Once we identified the account it was deposited into and realized that it was deposited after her disappearance, that was the red flag." The investigators focused on Dmitriy after comparing security camera images from Century 21 stores where Irina's credit cards were used. They observed him and his wife, Julia, appearing in much of the footage, raising suspicions of foul play.
However, despite their efforts, the detectives couldn't establish a direct connection between Dmitriy and Irina. Nonetheless, they had enough evidence to charge the couple with identity theft, leading to their arrest on July 24, 2009. When agents arrived at his Sea Gate residence, he calmly greeted them and allowed the officers to search his home. The police discovered incriminating items, including watches and banking documents. Dmitriy, a former surgeon, was not forthcoming during his interrogation, leaving aspects of his current business ambiguous.
Agent Abrahams stated, "Dmitriy advised that he is engaged in various unspecified business deals related to Russia and that some of those deals involved real estate and medical transactions of an unspecified type." A week after Dmitriy's arrest, the federal agents met Alexsander Basalyga, who claimed to have valuable information regarding the investigation. Alexsander, originally from Estonia, had a background in computer programming and moved to the US in 1998. He became friends with Dmitriy, who owned an apartment where Alexsander lived.
They even shared trips and experiences. Dmitriy had asked Alexsander to put Julia's name on the deed of the house Alexsander bought in 2003. Over time, the two had a falling out, and Dmitriy seemed to take an interest in potentially exploiting the financial details of a man named Michael Klein. Their relationship deteriorated further when Dmitriy insisted that Alexsander buy the house from Julia for $100,000. Legal disputes arose, and they employed a translator named Irina (Malezhik) during court proceedings.
Where is Dmitriy Yakovlev Now?
In August 2009, forensic experts examined Dmitriy's home, searching for evidence related to Irina, Michael, and other potential victims. While they did not find Irina's body, they uncovered unsettling items in the basement, including construction debris and a plexiglass window. Their investigation then led them to Viktor Alekseyev, who mysteriously disappeared after a meeting in 2005. Viktor had plans to open a business in Russia but vanished mysteriously. Multiple individuals suggested a connection between Viktor's disappearance and Dmitriy.
Witnesses reported seeing him sitting in a car with Dmitriy on December 19, 2005 — the night he was last seen alive. As the case expanded, the agents realized there might be multiple victims involved, making it much more complex than a simple identity theft case. They continued to dig into the connections between Dmitriy and these missing individuals, uncovering a web of suspicious circumstances. The Irvington Police Department stumbled upon Viktor's partial remains in the South Mountain Reservation on January 8, 2006.
The authorities surmised Dmitriy killed someone and stole their identity every two years and had every intention to carry on if he was not caught. Agent Abrahams noted, "We had a pretty reliable two-year clock. The prosecution not only solved crimes, but it prevented people from being victims as well." Dmitriy and his wife were indicted on seventeen counts of fraud, identity theft, and murder on March 4, 2010. Julia pleaded guilty to identity theft on February 7, 2011, and was sentenced to three years in federal prison.
Dmitriy was found guilty in March 2011 after a three-week trial that included the testimony of more than 40 witnesses. He was sentenced to 30 years in prison in September 2011. Describing Dmitriy as "out of touch with human emotion," Agent Abrahams added, "He was dismissive throughout the trial." He noted how Dmitriy's victims were people who were "socially isolated" and added, "He took advantage of some things that helped him stay off the radar." The Russian immigrant is serving his sentence in a federal prison.
Read More: Ashley Young Murder: Jared Chance's Disturbing Path to Brutality