HGTV's 'Good Bones' is well known for some of the most stunning home renovations seen on television. Once the properties go through the much-needed transformation, viewers are treated to sweeping shots of beautiful rooms tastefully decorated with exquisite pieces of furniture. However, a question that plagues viewers is whether the homeowners get to keep the furniture shown in the series. If that is what is on your mind as well, let us help put those doubts to rest!
Do Buyers Keep The Furniture on Good Bones?
'Good Bones' features Karen E. Laine and Mina Starsiak Hawk, a brilliant mother-daughter team who go around the city of Indianapolis to help people renovate their homes. To make the final reveal all the more attractive and keep the house from feeling empty, the duo adds wonderful pieces of furniture to showcase the finished home in all its glory. It is honestly quite satisfying yet thrilling to see the well-presented outcome as the camera pans over different portions of the property.
In some home renovation shows, the cost of the furniture and other furnishing items is already accounted for in the budget. For example, the series 'Property Brothers' apparently lets the clients keep the furniture and items used for staging the finished home. But 'Good Bones' differs in this regard. According to sources, the buyers have an opportunity to keep the same furniture that we see on television, but they do not get it for free.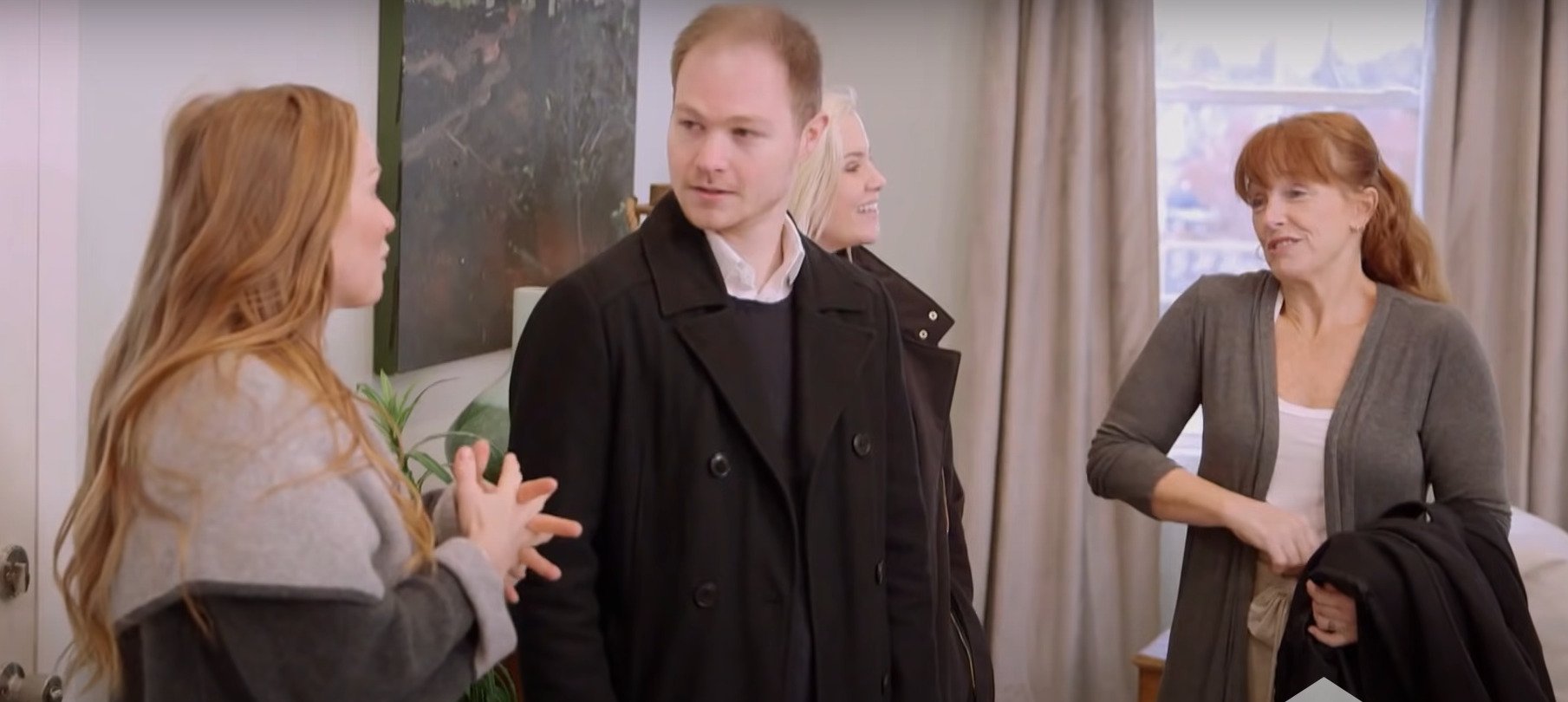 Instead, they get a chance to buy all or any of the pieces that catch their fancy. Unfortunately, by the time the renovations are completed, most often than not, the entire budget is utilized. So, the homeowners might not always be keen on paying more. Sources revealed that this was also the case with 'Fixer Upper.' However, the clients on that show got to keep custom-made items by Clint Harp as the costs for those were already accounted for. But on the upside, with a system like this, people do not have to feel obliged to buy something if they don't want to.
Moreover, it is not uncommon for homeowners to receive gifts from different companies. This goes a long way as Karen and Mina can then use the budget quite well without having to spend money on items their clients might not have asked for. Receiving such products free of charge is a much-appreciated perk of the whole process. So, to answer your question, the buyers don't get to keep the furniture on 'Good Bones' for free, but they do have the option of buying the pieces that interest them.
Read More: Meet The Cast of Good Bones