Netflix's 'The Lincoln Lawyer' follows the story of a defense attorney known for bending the rules of law to keep his clients out of prison. Mickey Haller gains a reputation as the "hottest defense attorney in Los Angeles" after he saves Trevor Elliot, who had all the evidence stacked against him. In the second season, he takes over the case of Lisa Trammell, a chef accused of killing a wealthy businessman. Mickey wants to handle this case like any other, but things are a little complicated this time. Before she became his client, Lisa became romantically entangled with Mickey. Will they stay together after the trial is over? Do Lisa and Mickey end up together? Let's find out. SPOILERS AHEAD
Do Mickey and Lisa End Up Together?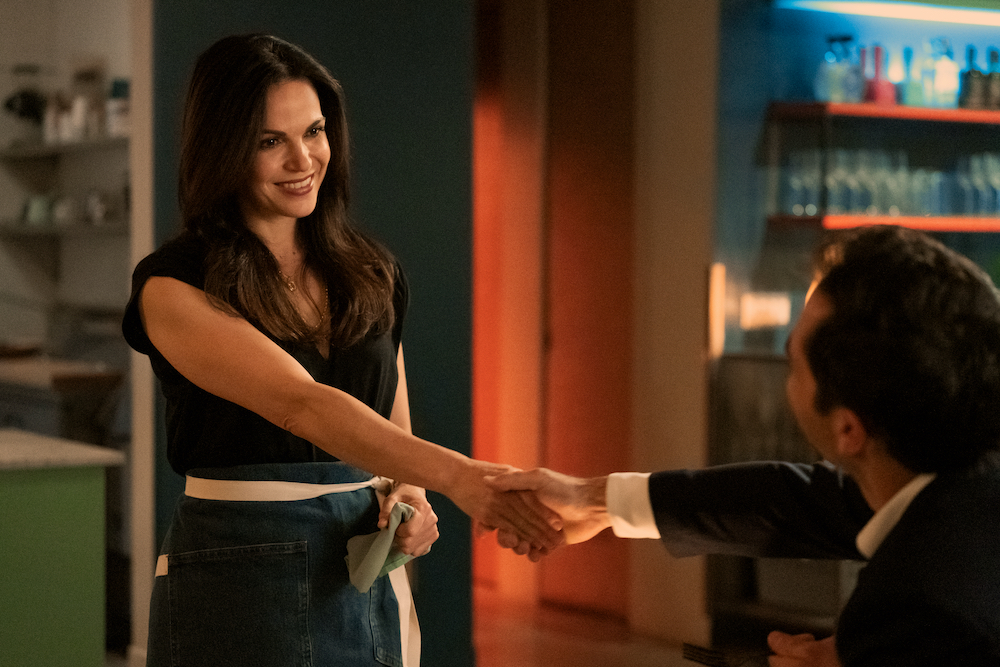 Mickey and Lisa meet at her restaurant, where he came to have dinner with his first wife, Maggie. By now, Mickey had already won the Trevor Elliot trial, and his name was everywhere in the newspapers, magazines, and news channels. Due to his reputation, he receives a free meal from the restaurant host, which angers Maggie, whose career took a nosedive after Mickey revealed the corruption of the police officer who was to serve as the primary witness in her trial.
After Maggie leaves, Lisa shows up to introduce herself as the chef. She and Mickey hit it off and end up spending the night together. The next morning, Lisa tells Mickey about Mitchell Bondurant, his gentrification project, and how she has been protesting it. Later, Lisa shows up at his office, revealing that she has been served with a restraining order. Mickey helps her understand the legalities of the matter. They still look forward to seeing each other, but their plans are quashed when Lisa is arrested for murder.
When Mickey agrees to represent Lisa, it throws them in a legal bind where any romantic connection between them would lead to a conflict of interest. Because they hadn't been in a relationship and weren't even dating each other when Mickey took the case, he doesn't see any reason why he cannot continue with the case. On the other hand, Lisa takes some time to understand the gravity of the situation. With Mickey sweeping in to save the day even when she has no money to pay him, she believes it must be because he likes her. Mickey, however, makes it clear that they cannot be involved with each other anymore.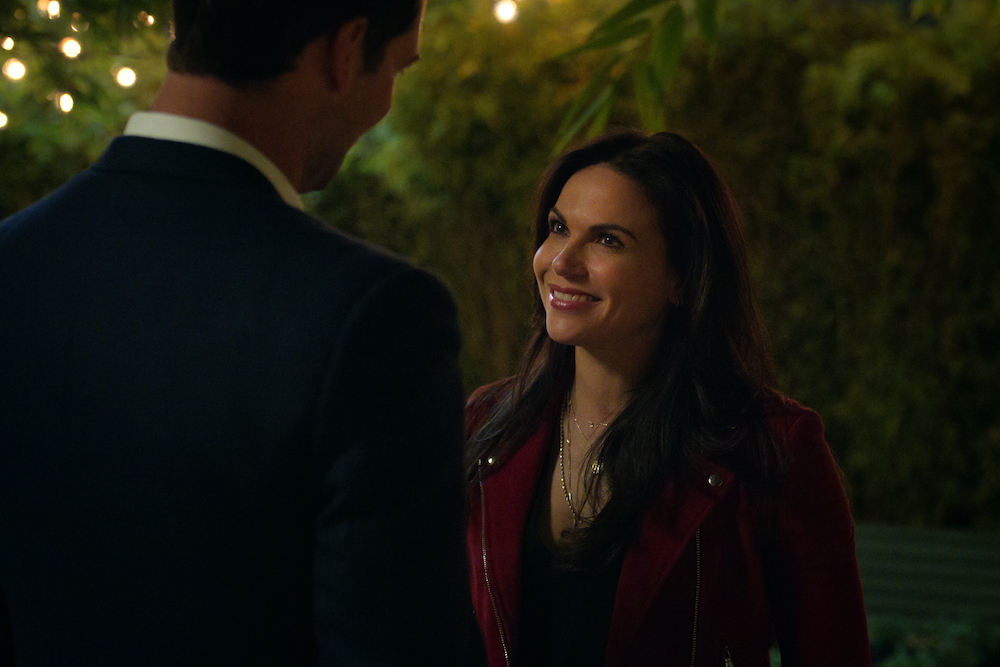 The murder trial puts Mickey and Lisa's relationship on hold, but it's clear that they both like each other. Lisa tries to get close to Mickey while he daydreams about her. If it hadn't been the trial, they'd probably be dating each other by now. However, the mystery of who killed Bondurant nags at Mickey, and he wonders if Lisa is not as innocent as she pleads. Mickey has been duped before by a client who claimed to be innocent but turned out to be the murderer. He is cautious about Lisa, who claims to have nothing to do with Bondurant's death. However, the evidence presented by the prosecution suggests otherwise.
'The Lincoln Lawyer' is based on the book series of the same name by Michael Connelly. The second season adapts the novel, 'The Fifth Witness.' In it, Mickey represents Lisa, but there is no romantic angle between them, which is a great thing for the lawyer because a twist, in the end, reveals that Lisa was guilty after all. Because the show is known for sticking close to the storylines in the past, a similar twist may be in store for the audience. However, the writers could also take this as an opportunity to subvert the audience's expectations by changing the ending.
If things go as they do in the books, Mickey might be able to exonerate Lisa, but when he finds out that she killed Bondurant and fooled him into thinking she was innocent, he will not forgive her. This would mean the end of their relationship. However, if she turns out to be innocent and the killer is someone else, then romance might be on the cards for Mickey and Lisa in the future.
Read More: Who Killed Jerry Vincent in The Lincoln Lawyer? Why?