In Netflix's 'Manifest,' we follow the turbulent life of the passengers of Flight 828, who mysteriously disappeared for five and a half years. While the rest of the world had moved on, they hadn't aged a day. This creates problems for the passengers and their loved ones but also leads to the forging of new bonds. One such unlikely romance emerges between Olive Stone and TJ. Their story goes through many twists and turns as they figure out what happened to Flight 828 and its passengers and how to beat the Death Date. If you are wondering whether they get a happy ending in the 'Manifest' finale, here's what you should know. SPOILERS AHEAD
Do Olive and TJ End Up Together?
The ending of 'Manifest' takes the passengers of Flight 828 on another life-changing ride, and when they come out of it, things are much different than how the passengers left them. For Olive and TJ, it means they cannot be together anymore. Here's why. On the Death Date, the passengers assemble at a fissure in the Storm King Mountain after Cal creates a beacon by uniting his sapphire with the Ark's. Soon after, the plane emerges from the ground, and all the passengers board it.
Once again, the plane flies through the Glow, and when they come out of it, they are not in 2024 anymore. They have traveled back in time to 2013 to the day when they were supposed to land before the plane went missing. They received a judgment from the Divine and were rewarded for their good deeds by getting what they had lost in those five and a half years. Everything is restored to how it was before, and while this means great things for others, for Olive and TJ, it is the end of their romance.
When they first met, Olive was around 12, and TJ was about 18. Olive had a crush on TJ, and they had a brief encounter where TJ gave Olive a book. Then TJ boarded Flight 828, and by the time he returned, Olive was around 18. He meets the Stone family when he follows the Calling about the death of a girl. He has no one else because his mother died by suicide after he was presumed dead when the flight went missing. The Stone family welcomes him with open arms, and he joins them in their mission to find out more about the mysterious events surrounding them.
Olive and TJ form a connection as they become research buddies. They spend their time digging into mythologies surrounding mysterious disappearances and the symbols repeatedly appearing in the Callings. Their findings become instrumental in discovering the Death Date and other details about it. In Season 3, TJ leaves for Egypt to get deeper into Egyptian mythology and study its connection with what happened to Flight 828. He and Olive stay in touch with each other over texts and calls, and he sends important stuff back home to help Ben and the others figure out how to beat the Death Date.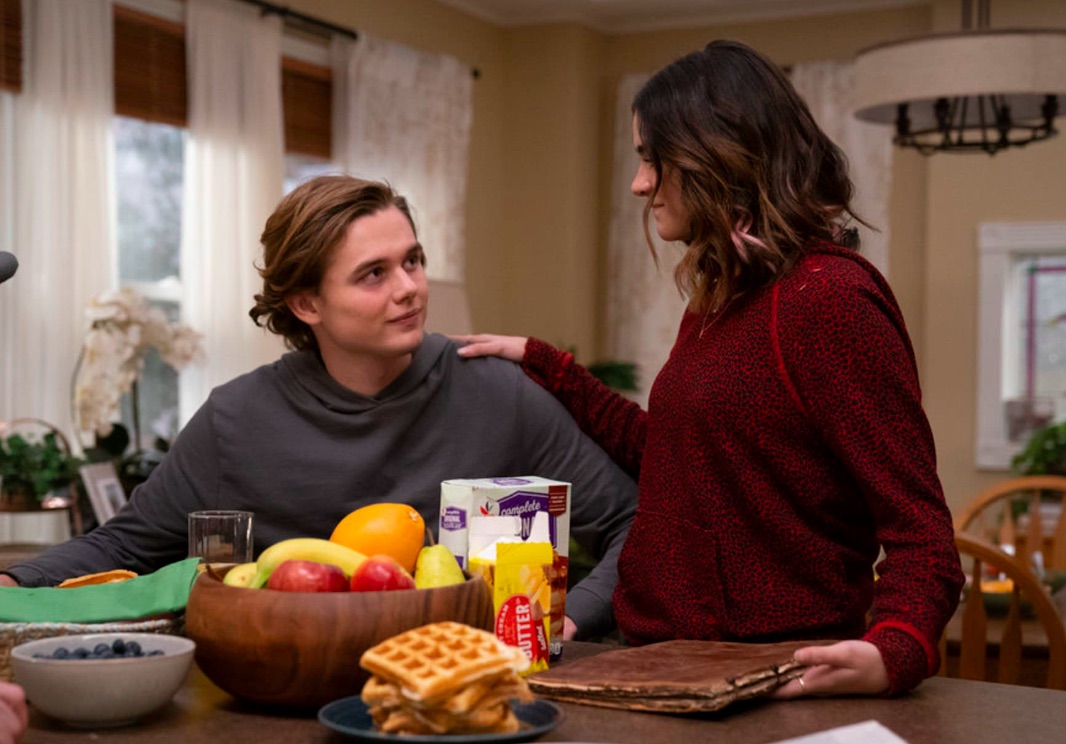 TJ returns from Egypt in Season 4, Part 1, and helps find the Omega Sapphire. However, his reunion with Olive is short-lived because soon after, all the 828ers are detained and imprisoned as the state of the world gets worse and the day of the apocalypse comes closer. They are reunited in the latter half of Season 4, Part 2 when Olive and Eden break into the prison and are trapped inside it with other 828ers.
When it looks like there will be no solution to the Death Date, Olive and TJ spend the rest of their time together. They go to the Storm King Mountain with the others when Cal discovers that he needs to connect his sapphire with another to save the world. On the Death Date, Olive leaves for her home to find Ben and Michaela's childhood pictures and the inscription in the stone that might help them save the world. She and TJ bid each other farewell, promising to see one another again. They keep their promise, but it doesn't happen as expected. The flight takes TJ back to 2013, where he is 18 and Olive is 12. He remembers everything, but her memory has been wiped clean. This means they cannot be together and will have to go their separate ways, as they were meant to.
Read More: How do the Passengers Time Travel in Manifest, Explained