Based on the eponymous novel by Kwame Alexander, Disney+'s sports drama series 'The Crossover' revolves around brothers Josh "Filthy McNasty" Bell and Jordan "JB" Bell, who aspires to become famed basketball players when they grow up. Filthy and JB are coached by none other than their father Chuck Bell, a former professional basketball player. Chuck coaches their school team as well. While the two brothers try their best to emerge as the hottest young prospects in the sport, their proud father's health deteriorates severely. Naturally, the viewers must be wondering whether Chuck dies or survives in the series. Well, here's everything you need to know about the same! SPOILERS AHEAD.
Does Chuck Die?
The narrative of 'The Crossover' is divided into two parallel storylines that are set in 2023 and 2031 respectively. Chuck's health deteriorates drastically while both Filthy and JB eye the championship to join Beacon Academy, which has been the stepping stone for several professional basketball players in their careers. Chuck deals with high blood pressure, cholesterol, and blood sugar. Due to his diabetes, the coach's kidneys get affected, making him confront the possibility of renal failure. His doctor Hong makes it clear to Chuck that he needs a kidney transplant as soon as possible. Chuck starts to live one day at a time as he expects death to take him away from his family without a warning.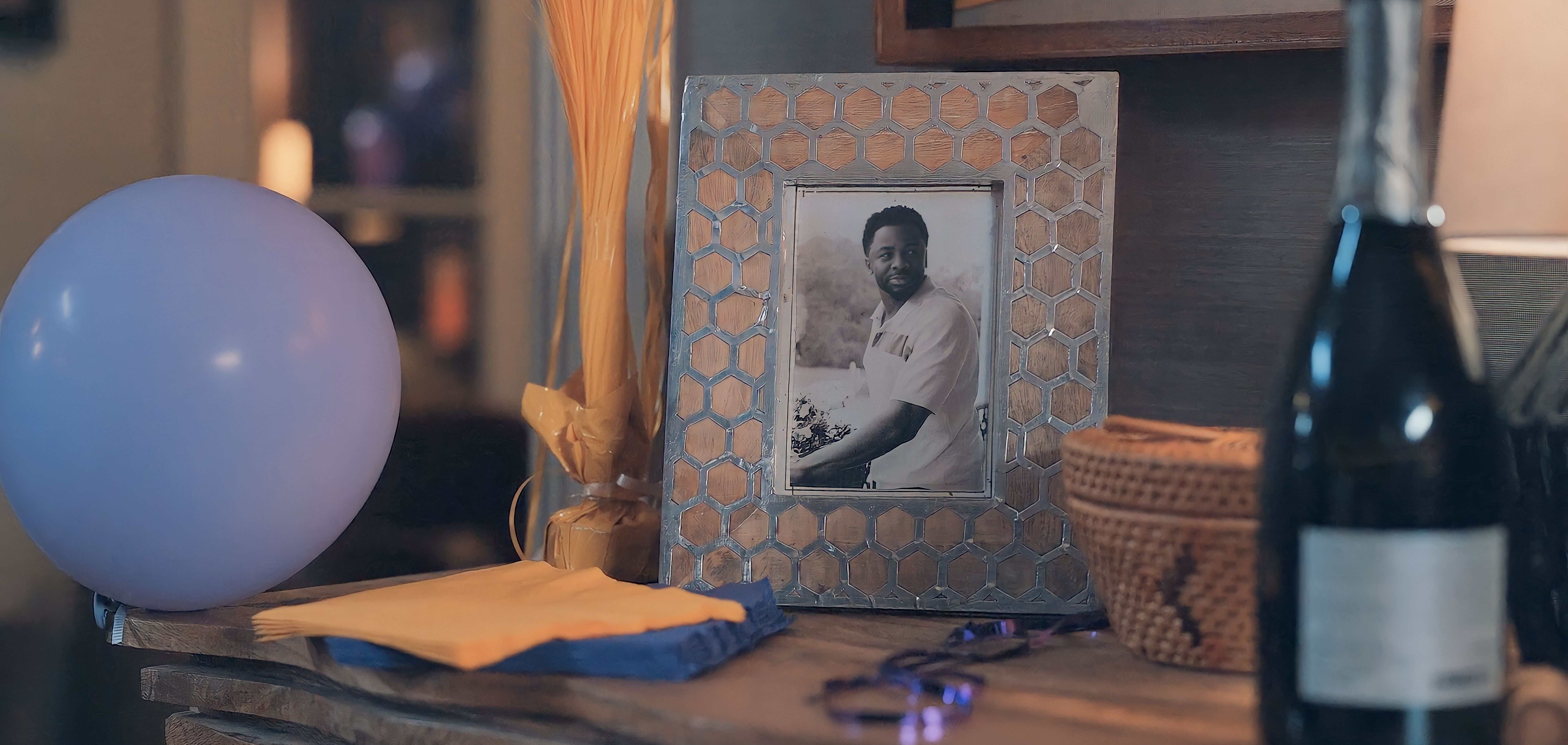 In the second storyline set in 2031, JB makes it to NBA as he plays for Los Angeles Lakers. Although Filthy gets drafted by the same team, he gets into an accident with his brother, only to get paralyzed from the waist down. These events happen in the absence of Chuck. When the two brothers get drafted by the Lakers, they celebrate the occasion only with her mother. When JB plays for his team, only Crystal and Filthy are in the stands to cheer him up. As their father and coach, these two events are of utmost importance to Chuck. Since he is not present on both of these unmissable occasions, the most obvious conclusion is that the coach is dead.
When the Lakers draft them, Filthy and JB embrace Crystal, only for the shot to get panned to Chuck's photograph. The particular pan can be seen as the subtle confirmation of the coach's demise. Chuck is also absent during the success celebration of Filthy's book titled 'Basketball Rules.' Considering Chuck's nature, the only thing that must have stopped him from celebrating these remarkable moments with his family is his death. Therefore, the coach most likely does die, possibly due to renal failure.
Does Kelli Donate Her Kidney to Chuck?
When Dr. Hong makes it clear that Chuck needs a kidney transplant for his survival, he starts to look for a possible match. Since both Filthy and JB aren't adults, they fail to help their father. That's when they reach out to Kelli, their half-sister. Since Kelli is over eighteen years old, Filthy and JB realize that she can be Chuck's donor, which leads her to her reunion with her father. Chuck explains that he fought her maternal grandparents as much as he could to gain her custody, only to fail. He also adds to her that he wants to remain in the lives of his family members, including her, which will be only possible if the latter becomes a donor.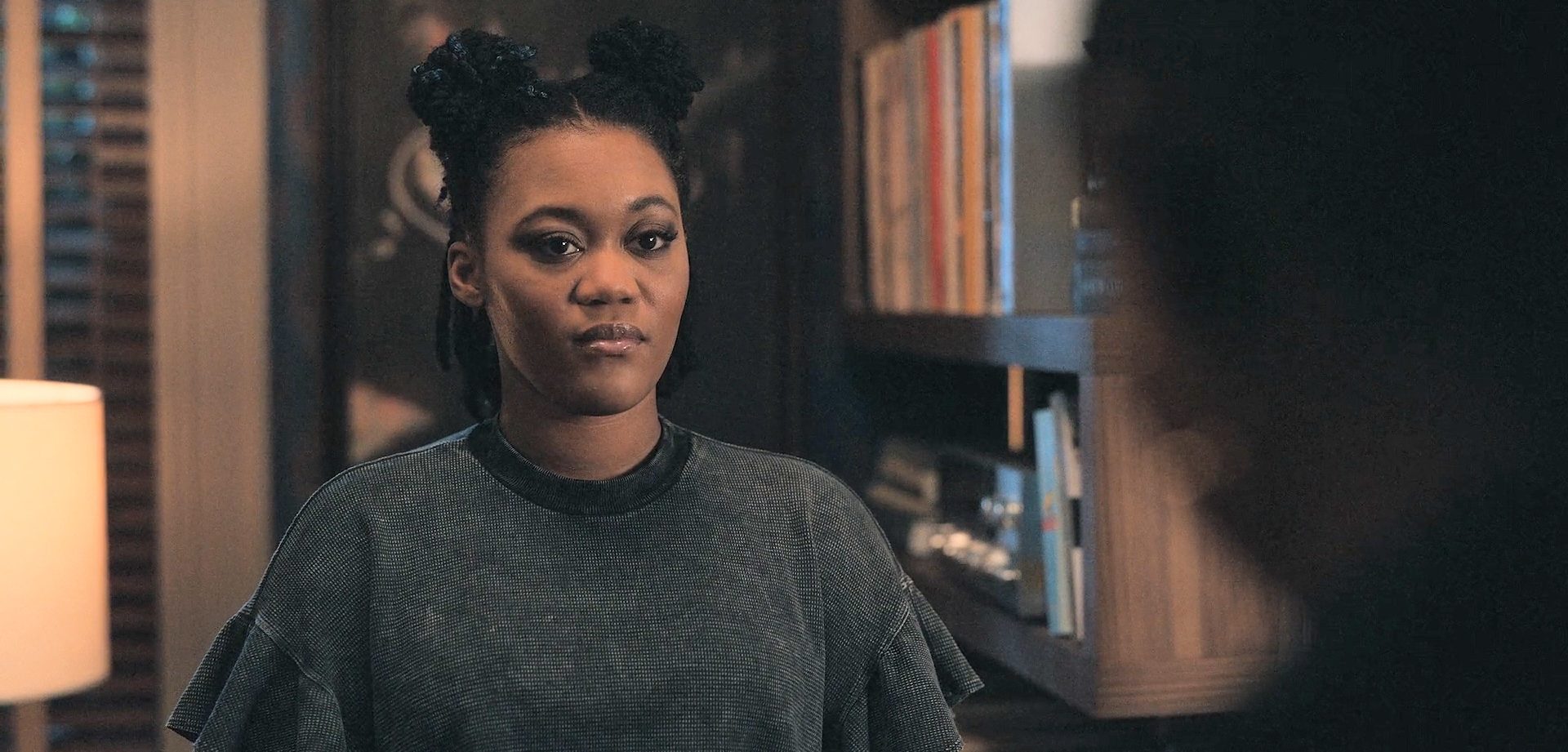 The first season of the series doesn't make it clear whether Kelli donated one of her kidneys to Chuck. In the eighth episode of the series, she calls Dr. Hong to express her intention to become her dad's kidney donor. She also adds that she is ready to take a test to determine whether she can be a donor to Chuck. If the test returns with a negative result, there's no way Kelli can donate one of her kidneys to her ailing father. If the test returns with a positive result, Kelli must have donated the same. She initially views the predicament only skeptically thinking that her father and half-siblings came looking for her since she can be a donor. She eventually gets convinced that her father has always cared for her, which must have led her to call Dr. Hong as well.
Even if Kelli has donated one of her kidneys to Chuck, the aforementioned possibilities make us conclude that Chuck is most likely dead. Regardless of what happens to Chuck, Kelli's reunion with her father leads her to a family in which she has a mother and two brothers.
Read More: Where is The Crossover Filmed?