Crime Junkie Podcast's latest episode chronicles the mysterious disappearance of a 21-year-old college student, Donyelle Johnson, in early April 1989. She was last seen leaving for class from her Largo, Florida, home but never showed up at her college. Over three decades have passed since Donyelle disappeared, and many wonder what happened to her and if she returned home. If you're interested in discovering more about the same, here's what we know.
What Happened To Donyelle Johnson?
Donyelle Chrishum Johnson was born to Mack and Juanita Johnson in Largo in Pinellas County, Florida, on November 14, 1967. The 21-year-old was last seen leaving her family residence to attend class at St. Petersburg Junior College in Clearwater, Florida, on April 4, 1989. However, she never arrived at the school or attended class that day. Donyelle's parents were worried when she did not return home and contacted the authorities on April 6. On that same day, they received a letter allegedly written by their daughter stating where she was.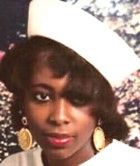 According to the show, the letter stated that Donyelle was involved with drugs and moved to Orlando to "straighten out her life." Written in a first-person narrative, handwriting experts examined the document and concluded it was really written by the missing girl. As the officers began their search for Donyelle, they discovered her vehicle abandoned behind a Hardee's restaurant between Belcher Road and East Bay Drive in Largo. Police sources stated an anonymous caller, who identified himself as "Johnny Bailey," had reported it.
The caller had informed the towing company that the vehicle had issues and needed towing. Yet, the police have been unable to identify the mysterious "Johnny" to date. When the tow truck arrived, the operator noticed the 1987 Nissan Pulsar had nothing wrong except for a loose battery connection. He was also unable to locate the man who had placed the call. Naturally, the investigators were perplexed how the alleged "Johnny Bailey" knew the automobile had "issues" and needed to be towed.
Is Donyelle Johnson Dead or Alive?
Unfortunately, Donyelle Johnson remains missing as of writing, and the police are still looking into her disappearance. Mack and Juanita told the police back in 1989 that they had recently discovered their daughter, then 21, was having an affair with an older and married man named Cleveland Hill Jr., then 41. The parents had found out about the relationship when she showed up with an expensive vehicle he had gifted her in early 1989. The investigators also interviewed friends and learned Cleveland used to shower Donyelle with expensive gifts and cash, with the show noting he allegedly paid her a significant amount of money twice a week.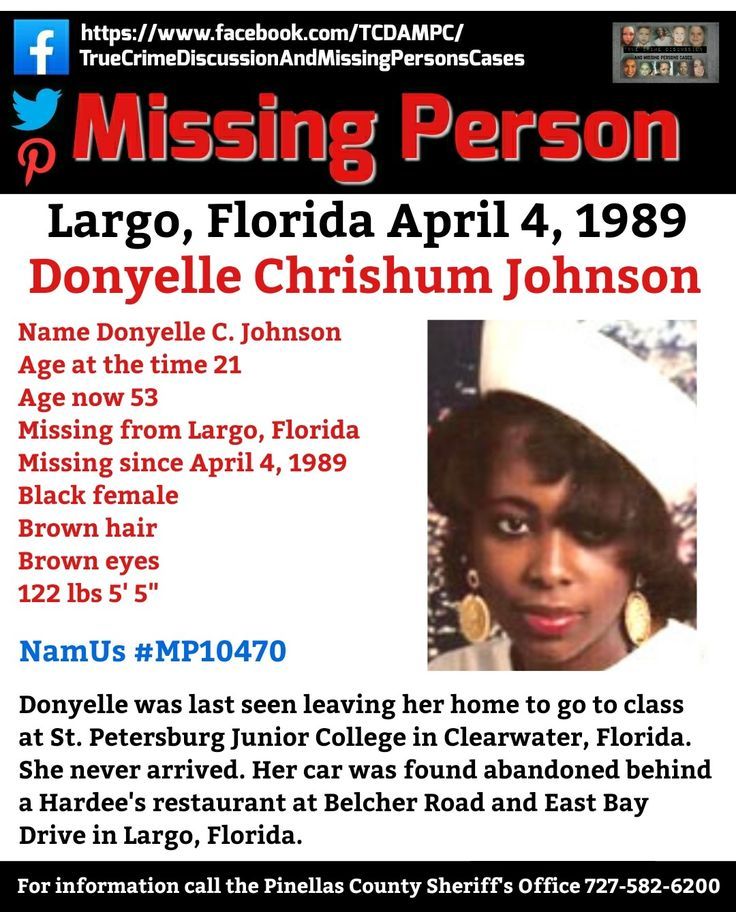 When Donyelle's parents learned about the relationship, they quickly noticed the red flags and immediately instructed her to return the gifts, including the car. Mack also told the investigators how he had been involved in a confrontation with Cleveland days before his daughter disappeared. He claimed Donyelle had finally been able to see sense and wanted to conclude her relationship with her older boyfriend. Yet, Cleveland was not ready to let her go and had shown up at her residence uninvited, leading to a heated argument with Mack.
Donyelle's brother, Mack Johnson III, recounted the incident and how his father had shouted, "Leave my daughter alone!" Mack claimed Cleveland gave a chilling reply — "Well, you better enjoy your daughter because this may be the last time you see her." Donyelle's family also claimed Cleveland had previously threatened her when she wanted to end the relationship by stating he could "make people disappear." When the police looked into Cleveland's background, they found the asphalt business contractor had a checkered past.
Cleveland's daughter, Tenesia Mbow, said, "He was a husband, a son, a preacher — but yet practiced black magic — an entrepreneur, millionaire, adulterer, felon, drug trafficker, and suspected murderer." She recalled seeing him driving his truck with the words "Black Magic" engraved on it while growing up. She even alleged he "practiced black magic" and had once kidnapped his wife and taken her to a cabin in the woods of Georgia "where he worshipped the devil."
According to reports, Cleveland had at least seven affairs, including three missing women — Margaret Dash (38), Retha Hiers (43), and Donyelle. Margaret had vanished while leaving her Clearwater home to buy medicine for a sick relative on June 14, 1974. Meanwhile, Retha vanished three days after Christmas in 1982. Both the women's vehicles had been found abandoned and disappeared under similar circumstances as Donyelle's. Court records also showed four women had filed paternity cases against Cleveland.
The investigators suspected Cleveland in all three cases, though he had always maintained he was not romantically involved with any of them and had nothing to do with their disappearances. He even stated in a 1989 interview that "maybe they just left." Cleveland's wife, Betty Jean, testified that he regularly beat and abused her until she fled to her parents' home in February 1968. Their daughter also chronicled the domestic abuse and threats in her podcast about her father.
Four days later, Cleveland showed up with a gun and shot his mother-in-law, Josephine Hillmon, four times before turning the gun on Betty and shooting her in the mouth and the back of the head. While both women miraculously survived, he was booked on two attempted- murder charges. Nevertheless, a jury found Cleveland guilty of assault and sentenced him to five years of probation. He served prison time for violating his probation and was paroled in 1971. Betty's faith forced her to remarry him two weeks after his release.
According to Betty's daughter's podcast, she had once dared to ask her husband about the missing women. He allegedly replied, "If you keep messing with me, I will tell you what happened to those women. I can make people disappear." Reports stated Cleveland, in his 70s, died in 2018. He was never charged with the disappearances of any of the three missing women. Yet, he remained the primary person of interest in all three cases. The authorities excavated a property at 1201 Gooden Crossing in Largo in July 2022 though they found no remains.
Read More: John Douglas White: Is Rebekah Gay's Killer Dead or Alive?