When Dorothy Gay Howard was reported missing in March 1954, law enforcement officers were determined to bring her back home safely. Although detectives found her body just a month later, the lack of identification forced authorities to classify it as a Jane Doe. Hulu's 'Web of Death: Boulder Jane Doe' chronicles the gruesome murder and follows the search for the body's identity that stretched over more than five decades. If you are intrigued to know more about the details surrounding the murder and want to find out where Dorothy's killer is at present, we have you covered.
How Did Dorothy Gay Howard Die?
Originally from the Texas Panhandle region, Dorothy grew up alongside two other younger siblings in a close-knit family. While she spent much of her childhood in Texas, the family moved to Phoenix in 1942, and Dorothy looked forward to life in the big city. Incidentally, she even got married at just 15 years of age with her parents' permission. Even though Dorothy and her first husband seemed happy initially, they soon decided to part ways.
According to reports, Dorothy married again after the divorce was finalized, yet she kept this second marriage hidden from her loved ones. Described as a lively and outgoing individual, people who knew her praised her helpful and amicable nature, which helped her make new acquaintances quickly. Moreover, at the time of her disappearance, she worked as a live-in nanny in Phoenix and maintained an intimate bond with her loved ones.
Dorothy's family realized she was missing in March 1954 when she failed to turn up to take her sister to the movies. Since her sisters meant the world to her, it was uncharacteristic of her to miss such an event, although she had previously dropped off the radar without any warning. Still, something seemed fishy about the March 1954 disappearance, and Dorothy's family did not take long to report her missing to the police.
Since the technology wasn't so advanced back then, the police had to rely on manual labor during the investigation. They organized several search parties and combed through the local areas, but to no avail. There was no news of the missing girl, and with each passing day, her loved ones began fearing the worst. Eventually, on April 8, 1954, law enforcement officers came across a deceased female body on the banks of Boulder Creek, about eight miles away from Boulder.
Once first responders reached the scene, they declared the victim dead and noticed that the body was completely naked. Besides, an initial medical examination noted bruises all over her body, whereas an autopsy claimed that the victim was hit by a speeding car which led to her death. Eventually, the deceased was buried as a Jane Doe in 1954, and it took more than five decades to identify it as Dorothy Gay Howard.
Who Killed Dorothy Gay Howard?
The initial investigation into Dorothy's murder proved challenging as the police did not have any leads or witnesses to work with. Furthermore, since the body was still unidentified, contacting the victim's acquaintances and close ones was impossible. On top of that, in 1954, DNA testing methods weren't significantly developed, and extracting a sample from a deceased body was almost unheard of. Hence, there was no way for the police to draw up a list of suspects based on forensic evidence. The absence of evidence or leads ultimately forced the case to go cold, and Dorothy was buried as a Jane Doe in 1954.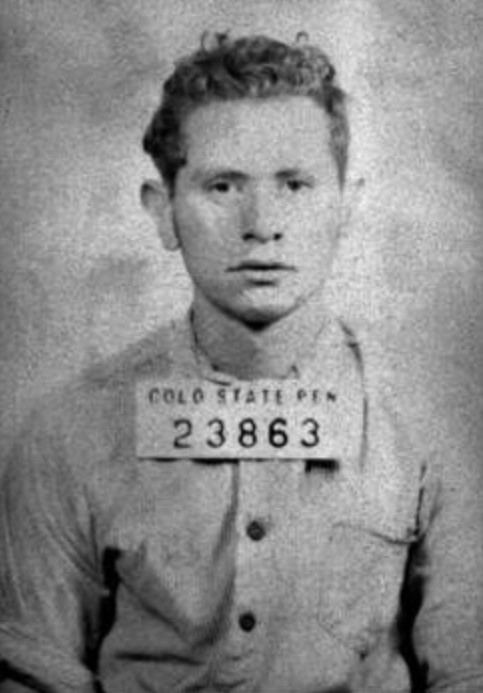 Incidentally, in 2004, historian Silvia Pettem took an interest in the case and asked the government to help exhume Dorothy's body. Once she gained official support, she went ahead with her plan and used modern techniques to reconstruct what the victim might have looked like at the time of her murder. This reconstruction was accompanied by an article, which was read by Dorothy's grandniece, Michelle Marie Fowler.
After Michelle noticed the uncanny resemblance between Dorothy and the Jane Doe in the article, she got in touch with authorities and was able to send in her DNA to be examined. Eventually, in 2009, officers learned of the forensic connection between Michelle and Dorothy, which helped them identify the Jane Doe buried back in 1954. They also believed that serial killer Harvey Glatman had murdered the victim.
Is Harvey Glatman Dead or Alive?
Unfortunately, to this day, Dorothy's murder has remained unsolved, yet law enforcement officers believe serial killer Harvey Glatman to be responsible for the crime. The timeline matched as he was in Boulder when Dorothy's body was discovered. Furthermore, she is believed to have been hit by a car, and sources claim that Harvey mentioned something about hitting a woman with his car to a police officer back in 1954. Nevertheless, he was arrested in 1958 when a policeman noticed him trying to abduct Lorraine Vigil.
Once captured, Harvey confessed to the murders of Judith Dull, Ruth Mercado, and Shirley Ann Bridgeford before providing police with enough incriminating evidence to mount a case. Subsequently, he was found guilty of two counts of first-degree murder, and considering his prior criminal record, the judge sentenced him to death in 1958. Surprisingly, Harvey never tried to get his sentence overturned, and on September 18, 1959, he was executed by poisonous gas at the San Quentin State Prison.
Read More: Paul Duncsak Murder: How Did He Die? Who Killed Him?