'Downhill' is a black comedy directed by Nat Faxon and Jim Rash that is bound to leave you with some uncomfortable questions and realizations. The film centers around a family during their ski vacation that goes horribly wrong after an avalanche. But not for reasons one would imagine. Just like its poster teases, 'Downhill' is a different kind of disaster movie. The kind that will force you to confront your moment of cowardice, and raises pertinent questions on masculinity and human survival instinct.
There is no denying that relationships are inherently messy. But the avalanche in 'Downhill' brings everything to the surface, and lets it all tumble down. The film centers around a well-to-do married couple, Pete and Billie Staunton, played by Will Ferrell and Julia Louis-Dreyfus respectively, who take their two sons for a family ski vacation to the alps. But things take a rather complicated turn when Pete runs off with his phone, leaving his family behind, during a scary-looking avalanche. It causes no real harm to the family, except, Pete's unexpected reaction forces the couple to question their own feelings and commitment towards each other.
'Downhill' uses humour to explore the complexities of human behaviour, especially in the face of fear, bringing to the light the expectations on men to be heroic, and the shame and emasculation that follow when they don't live upto these. The unusual premise for the feature is strongly rooted in our reality and how we function in fear. In case you're wondering what inspired it, here's everything we know.
Is 'Downhill' Based on a True Story?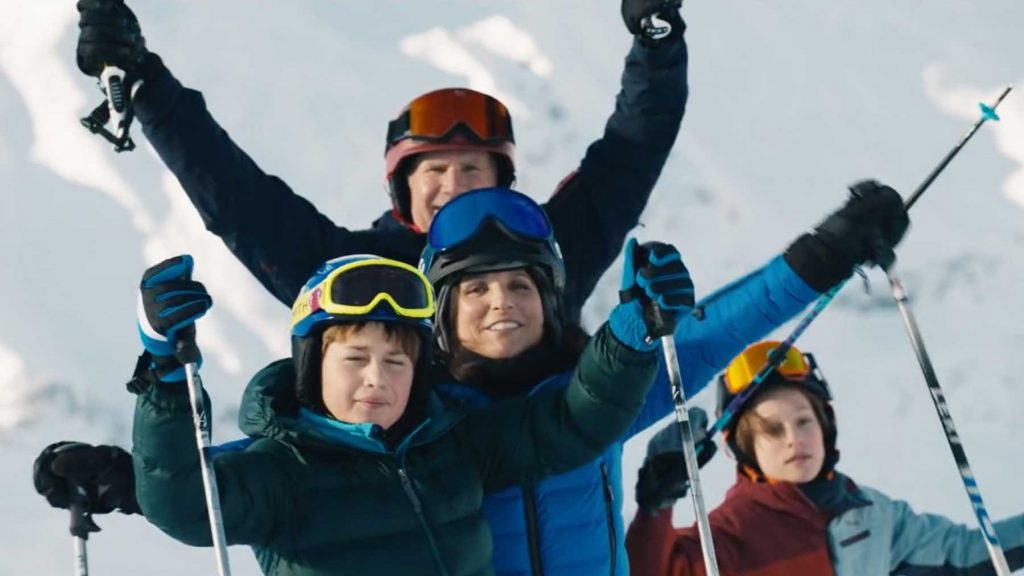 No, 'Downhill' is not based on a true story. It is actually an American remake of Ruben Ostlund's internationally acclaimed and award-winning dark comedy, 'Force Majeure'. Ostlund's film follows the exact same premise and centers around a Swedish vacationing in the French Alps.
Much like 'Force Majeure', most of Ostlund's work centers around sociological themes that could be experienced by anyone. According to him, dilemmas are the starting point for all his projects. These usually involve characters facing the consequences of a split-second decision, as they try to avoid losing face. Ostlund's 'Force Majeure' is widely considered his breakout film, and was heavily influenced by his own life and experiences with skiing, and his long history of working as a director of ski films.
Ostlund's History with Skiing
Ostlund and skiing go way back. He stated in an interview that he identified himself with skiing from the time he was only 12-years-old. Growing up on Styrso in Sweden, he learned to ski in Lapland where he regularly visited his grandparents. After finishing school in 1993, he decided to go skiing in the Alps, and soon found himself directing his first ski film.
The Swedish filmmaker is a snow-loving adventurer, and has a long history with both the Alps and skiing, both of which he adores. He also mastered the art of filming in harsh weather conditions of snow-clad mountains, where he often filmed for a hundred days each winter for his ski films.
Youtube Video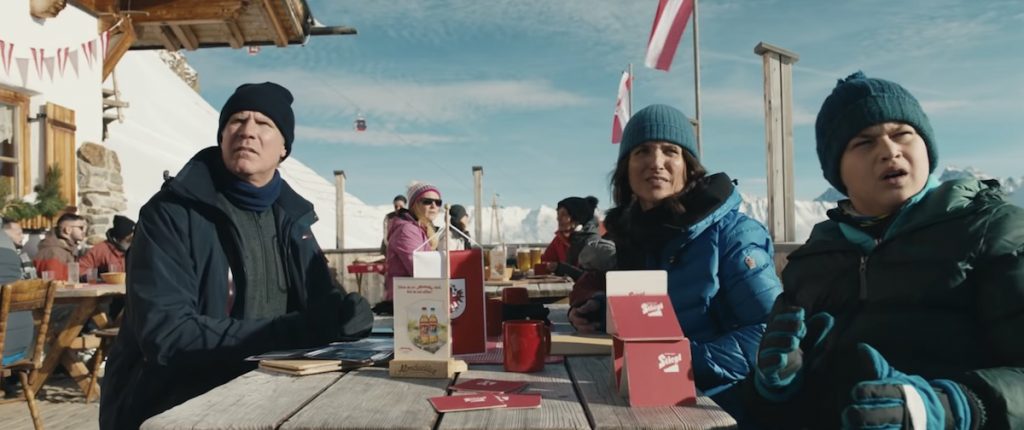 It is only natural then to have his breakout feature 'Force Majeure' center around a dilemma caused by an avalanche in the Alps. While Ostlund was heavily influenced by his own experiences in the mountains, it was actually a certain Youtube video that inspired the premise of 'Force Majeure'. In an interview with LA Mag, he revealed:
"It was this clip of a group of tourists sitting at an outdoor restaurant. They see an avalanche coming towards them, but it's only the harmless snow smoke that reaches the restaurant. But they don't know that, so they all run away. And then they have to go back to their seats, and they're kind of shamed by their behavior, that they lost control over themselves. It's that shame I am interested in."
When Ostlund pitched the idea of having a family at the restaurant to a friend, he was offered a much needed twist to the tale. His friend suggested to have the father run away, leaving behind his family, only to come back to his wife and kids after his moment of cowardice. This helped in creating the primary dilemma in 'Force Majeure'.