Residents of Norwich, Connecticut, were left stunned when accomplished scientist and academic, Dr. Eugene Franklin Mallove, was killed in front of his childhood home. He was in the process of renting out his boyhood home, and a prospective tenant found him dead on May 14, 2004. Investigation Discovery's 'Unusual Suspects: Stone Cold Fusion' chronicles the gruesome homicide and follows the ensuing police investigation that brought the perpetrators to justice. Let's delve into the crime's details and find out more, shall we?
How Did Dr. Eugene Mallove Die?
Dr. Eugene Mallove was an established scientist, author, and academician known for supporting and researching cold fusion. While his professional success made him immensely famous in specific circles, his neighbors talked about his down-to-earth personality and how he loved being a family man. Eugene shared a special relationship with his children and wife and was always ready to extend a helping hand wherever needed. People adored his friendly and cheerful nature, which made his sudden demise all the more shocking.
On May 14, 2004, Eugene drove to his childhood home in Norwich, Connecticut, to prepare it for the next tenant. His wife mentioned how the scientist was unwilling to let go of his boyhood home and always tried to keep it in tip-top condition. That same evening, a prospective tenant found the to-let notice outside the house and stopped to ask a few questions. However, when she approached the front door, she noticed Eugene lying in a pool of blood on the pavement.
Although first responders reached the scene within minutes, they were too late to save the scientist, and he was declared dead. Moreover, the victim's car seemed to be missing from the scene. An autopsy determined that Eugene died from a crushed trachea and had 32 lacerations over his face and body, making the police believe he was beaten to death.
Who Killed Dr. Eugene Mallove?
The initial investigation into Eugene's murder was challenging as the police did not have any leads or witnesses to work with. Interestingly, shortly after the murder, they came across a taxi driver, who claimed he saw a person wearing a baseball cap driving the victim's car towards a nearby casino. Upon enquiring further, the casino confirmed that the car was parked in the employee parking lot for hours, yet a forensic sweep revealed nothing.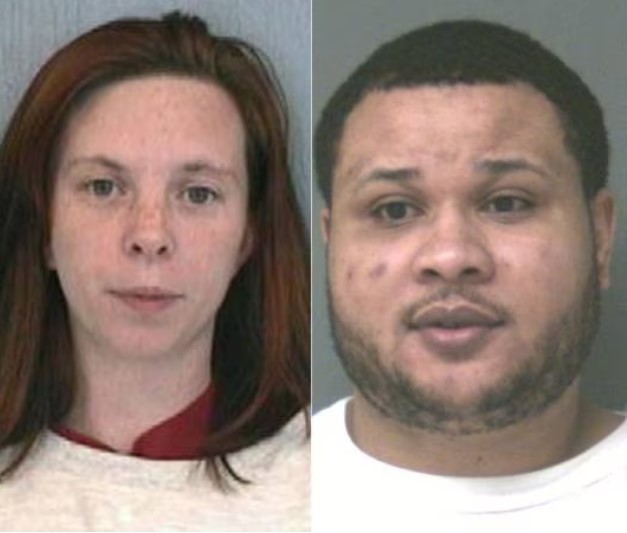 On the other hand, people suggested that Eugene's research on cold fusion might have something to do with his murder, yet the police could soon rule it out. Interestingly, when talking to the victim's wife, law enforcement officials learned that shortly before the murder, Eugene had evicted Patricia and Roy Anderson from his childhood home since they had not paid the rent for months. This angered their son, Chad Schaffer, but he and his girlfriend, Candace Foster, seemed to have an alibi, and the police were forced to let them go.
Unfortunately, the case saw no progress until 2009, when a witness came forward and claimed that Candace had confided in her how Chad returned home in bloody clothes on the day of Eugene's murder. The police immediately restarted their investigation and brought Candace in for questioning. She had parted ways with Chad by then but claimed she was scared of him hurting their children and only agreed to speak once the police allowed her to participate in the witness protection program.
According to Candace, her ex-boyfriend was angry with the victim for kicking his parents out and was determined to take revenge. Hence, he took the help of his cousin, Mozzelle Brown. Candace was the one who drove them down to Eugene's childhood home, where they attacked the scientist. Although the trio initially believed him dead, they found him alive when they returned to clean up the crime scene.
Candace was then forced to participate in the torture until Mozzelle stood on the victim's neck, killing him immediately. Later, Chad asked his then-girlfriend to take Eugene's vehicle to the casino parking lot before wiping it clean of all forensic evidence. Based on Candace's statement, the police arrested all three for their involvement in the crime.
Where Are Candace Foster, Chad Schaffer, and Mozzelle Brown Now?
When produced in court, Mozzelle Brown took his chance at a jury trial and was convicted on a single count of criminal liability for another person. As a result, the judge sentenced him to 58 years in prison in 2015; he remains incarcerated at the Cheshire Correctional Institution in Cheshire, Connecticut, with a 2074 release date.
Meanwhile, Chad Schaffer initially insisted on his innocence but soon took a deal and pled guilty to first-degree assault and manslaughter, which got him a 25-year prison sentence in 2010. He, too, is spending his days behind bars at the Robinson Correctional Institution in Enfield, Connecticut, and will be eligible for release in 2025. On the other hand, Candace agreed to testify against Chad and Mozzelle at their trial.
Thus, Candace was allowed to plead guilty to a count each of hindering prosecution and tampering with evidence, earning her a reduced sentence. Reports claim that while in prison, she passed her high school equivalency diploma and enrolled in various programs. Moreover, Candace was released in December 2014, yet she still had a few years of probation left to serve. From the looks of it, she still resides in Connecticut.
Read More: Jimmie Ferrara Murder: Are Delma Ferrara and Rick Kosterow Dead or Alive?