Throughout history, men have created mythical creatures using their own fantasies and imagination. The unicorn, the phoenix, the Pegasus, dragons, Loch Ness monster are all examples of mythical creatures with unique and magical qualities. However, it will be extremely inappropriate on our part to assume that these are just wishful thinking and do not have any basis in reality. Any product of one's imagination is, of course, an influence of the said person's beliefs and philosophies. Let us take the dragon for example. It is a mythical fire-breathing creature found in both eastern and western cultures. No other mythical creature has its counterpart in both western and eastern legends. But the dragon does because it looks so much like a snake. And mankind has been hardwired through their long history of evolution to be afraid of snakes. Thus, we can say that the fear of snakes got imbibed into the psyche of human beings, and it is projected in the form of this giant serpent-like fire-breathing creature.
There is a unique difference between the dragons of the east and the dragons of the west. In the eastern interpretations and presentations of the creature, dragons are more serpent-like than what is seen in the western versions. The eastern dragons, especially those found in Chinese mythology, follow this prototype. These dragons are generally more benevolent, divine creatures, adored for bringing good luck to the land. The western versions are generally fire-breathing with four limbs and wings, but the serpent-like qualities attributed to them are universal. Mention of dragons can be found in the writings of Virgil, the famous Roman poet. It is through his writings that we have come to know that the old English words "serpens" and "draco" were interchangeably used. The modern image that comes to mind when talking about dragons in western cultures has been in place since about 1260 AD.
In modern culture, too, the influence of dragons has been far and wide. Important books of the twentieth and twenty-first century have used this mythical creature. In the novella, 'Through the Looking-Glass', Lewis Carrol describes a creature in a song called "Jabberwocky". This creature is nothing but a dragon. J.R.R. Tolkien's famous book 'The Hobbit' is also a widely popular book where a dragon has been depicted. The name of the dragon in his book was 'Smaug'. Harry Potter becomes another major book series of recent times which has used this mythical creature. Daenerys Targaryen's dragons in 'A Game Of Thrones' have also become vastly popular.
Dragons are surely the most popular mythical creatures of all time. They have been found throughout history, all over the world. No other mythical creature has had so many representations in various cultures throughout the world as dragons have. So it is very natural that there will be various TV shows and movies on this magical creature. If you're interested in dragons and want to explore further to understand the various documentations of these creatures in modern culture, then you have come to the right place. Here's the list of really good dragon movies on Netflix that are available to stream right now:
8. DOTA: Dragon's Blood (2021 -)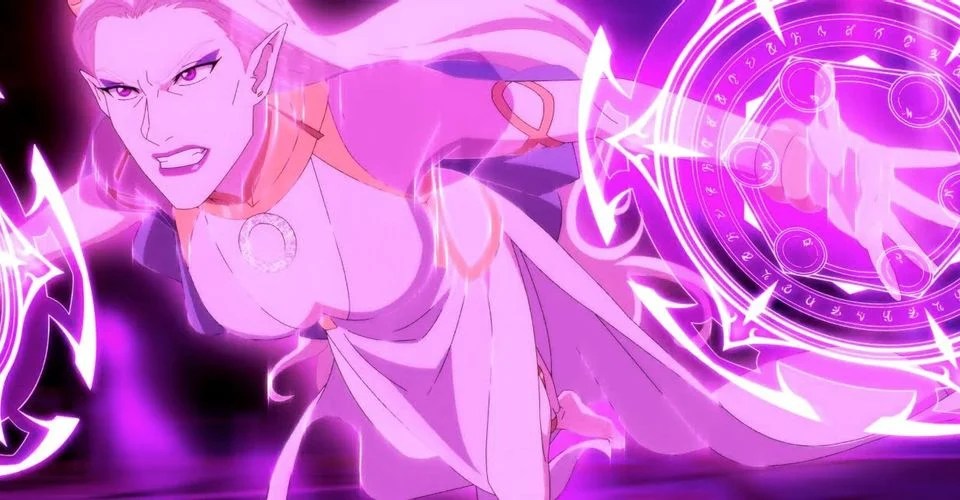 Inspired by Dota 2 by Valve, 'DOTA: Dragon's Blood' is an epic fantasy streaming television series developed and co-written by Ashley Edward Miller. The show focuses on Davion, a dragon hunter who wants to make the world a safer place for people by killing all dragons. But quite ironically, an elder dragon merges with his soul during a violent battle between demons and dragons. When Davion learns that a demon named Terrorblade plans to acquire the soul of all dragons and use them to shape the world as he sees fit, the protagonist joins hands with moon princess Mirana to stop him.
7. Dragon Rider (2020)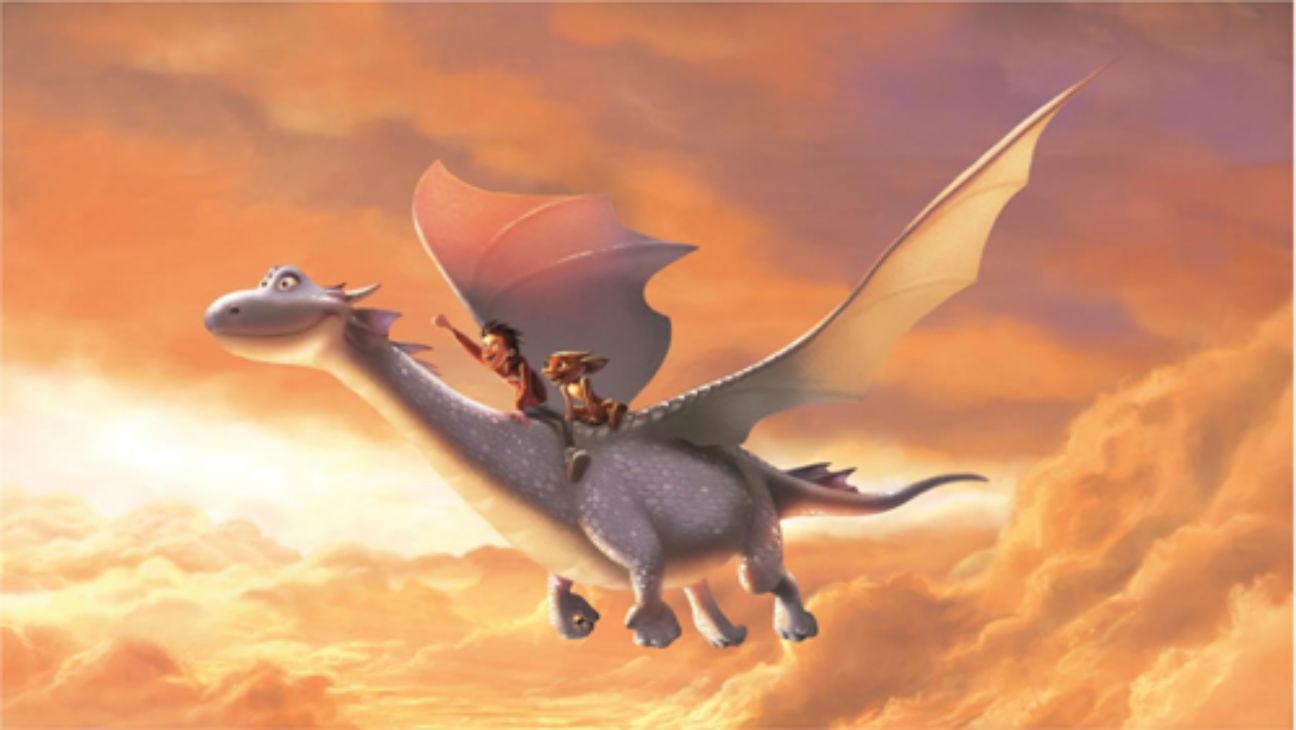 Based on Cornelia Funke's novel of the same name, 'Dragon Rider' is a German 3D computer-animated fantasy film that stars talented voice actors like Thomas Brodie-Sangster, Felicity Jones, and Freddie Highmore. The movie follows a silver dragon who is on a quest to find a safe haven for all dragons known as the Rim of Heaven. He is soon joined by two unlikely friends, an innocent boy and a forest brownie, along the way, but his trials are far from over. Their journey is complicated when they learn that they are being pursued by an evil monster whose only goal is to hunt down dragons.
6. Wish Dragon (2021)
Produced by Aron Warner, Chris Bremble, and Jackie Chan, 'Wish Dragon' is a computer-animated fantasy comedy film directed and written by Chris Appelhans. The movie centers upon Din, a young man who is gifted a teapot by a mysterious old guy. While it seems ordinary at first, soon, a wish-granting dragon emerges from it, and Din realizes that he can finally fulfill some of his deepest desires. However, instead of satisfying some of his superficial desires, Din chooses to ask the wish-granting dragon's help to reunite with his childhood friends whom he has not seen for a long time.
5. Dragons: Dawn of the Dragon Racers (2014)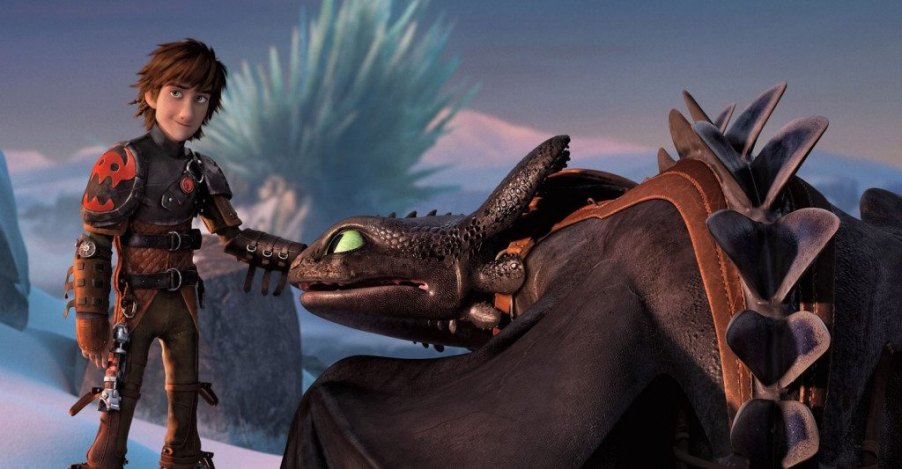 In the famous 'How To Train Your Dragon' series, we see that a new dragon sport has been launched on the island of Berk. As time goes by and the day of the sporting events comes closer, the Dragon Trainers discuss how the dragon race was invented in the first place. It cuts to a flashback where we see that a sheep catching practice has become a competition in itself with the younger versions Hiccup, Snotlout, and Astrid practice the older sport, sheep-catching. The villagers seem to enjoy their competition a lot, and despite Hiccup reminding everyone that this is not the actual event, no one seems to bat an eye.
The competition intensifies when Sven's black sheep goes missing while the three of them manage to catch three sheep each. Thus, everyone agrees that Sven's black sheep will act as the tiebreaker. The flashback ends with Snotlout managing to win the event by cheating. When it again returns to the present time, we realize that Stoick the Vast, Hiccup's father, is completely unaware of this new dragon racing game, but says that if the trainers manage to pull it off nicely, he does not have any problem himself. The race thus proceeds as it was scheduled to. This short was released on the DVD of 'How To Train Your Dragons 2' as a special feature.
4. Dragons: Race to the Edge (2015-2018)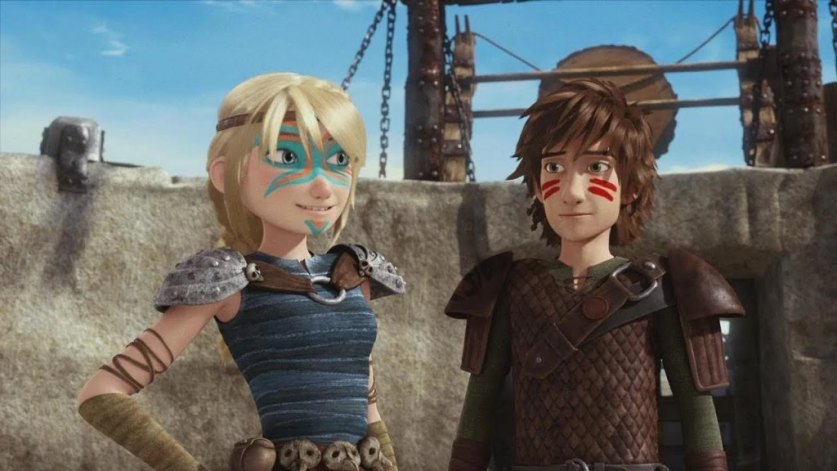 Netflix produced and released this series based on the 'How To Train Your Dragon' franchise. The period of time between Dragons: Defenders of Berk and ' How to Train Your Dragon 2' is covered in this series. In this series, we get to explore the origin story of Hiccup's flight suit and his dragon blade. The story of how the romance between Hiccup and Astrid flourished is also dealt with here. The series consists of a total of six seasons. Each season has 13 episodes in it. Jay Baruchel and America Ferrera provide voices to the Hiccup and Astrid respectively.
3. Dragon's Dogma (2020)
Animated by Sublimation, 'Dragon's Dogma' is a dark fantasy anime series written by Kurasumi Sunayama. The show revolves around Ethan, a man who lost his life when a dragon took his heart and left him for dead. However, when he was later resurrected as an Arisen, he set out on a path to take revenge. But as he confronts one dragon after another, his humanity slowly slips away in the process.
Read More: Best Depression Movies on Netflix
2. The Dragon Prince (2018-)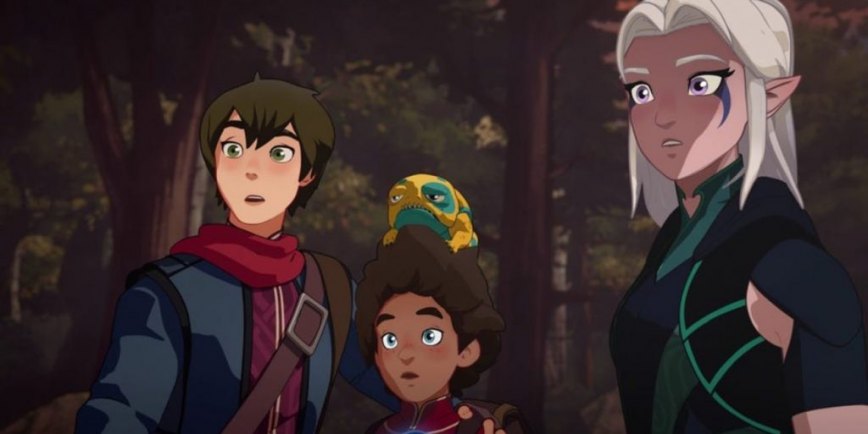 Created by Aaron Ehasz and Justin Richmond, 'The Dragon Prince' is a Netflix series which debuted in September 2018. The story is set in a mythical land called Xadia. The place is a magical continent having six sources of magic, namely earth, sun, moon, stars, sea, sky. But this primal and natural magic cannot be harnessed or used by the human beings who live there, and instead, the humans stumble upon dark magic. This dark magic is sourced from the life forces of magical creatures, and for that, these creatures do not take to the humans. They choose to push the humans out of Xadia and manage to be successful in doing so.
However, the border of Xadia, known as The Breach, is guarded by a fierce creature called Thunder, the king of the dragons. This creature is killed by the king and they presumably destroy its egg, which is a vital source of life for the magical creatures like dragons and elves. However, they do not lament about the loss of the egg, instead, they kill the human King called Harrow. Meanwhile, two elves discover that the egg has not been destroyed. A mage called Viren has stolen it. They plan to retrieve the egg and end the war between the humans and the magical creatures, but the situation complicates when we come to know that Viren has other plans.
'The Dragon Prince' shows something very interesting and noteworthy through its story — that human beings have always been the ones who have destroyed the natural order of things and made their own rules, not caring about any other life form. With so many species of animals getting endangered every year and high levels of pollution around the world, the series serves as a metaphor for the effects of human life on other species and forms of life. The series has been widely praised by critics. The dark story of the series and its interesting characters have found its appeal with the audiences as well. The popularity of the series has seen Netflix agree to a third season.
1. Dragon Pilot: Hisone and Masotan (2018)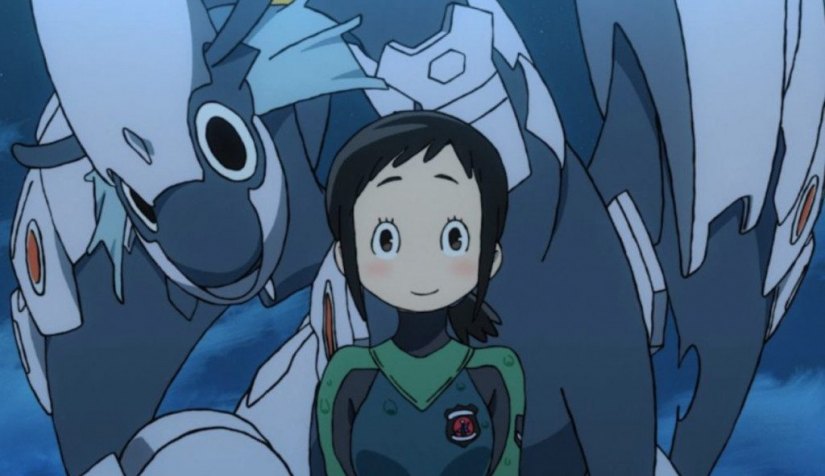 Japanese anime is one of the most important animations, and it is important to talk about one dragon story which has been done in this format. The story follows the character of Hisone Amakasu who is a Japan Air Self-Defense Force pilot. Hisone is a young and naive pilot, and she has mainly joined the army to get away from talking to people, as she has always been self-aware about certain peculiarities in her behavior which often bothered her. In the air force, the "OTF" – Organic Transformed Flyer chooses her to be its pilot. The OTF is actually a dragon. This moment becomes a highly important one is Hisone's life as she has always felt unwanted until this dragon came along. The character of Hisone becomes a very relatable one for any of us. At some point of time in all our lives, we have felt unwanted or dejected, until one moment comes and changes it all at once. It is then that we find our true calling. The series has received mainly positive reviews.
Read More: Best Scientific Movies on Netflix