The Apple TV+ series 'Drops of God' is a celebration of wines and French and Japanese culture. In a world that has become aggressively nihilistic, it's a beacon of pure optimism. The plot revolves around two individuals, Camille Léger (Fleur Geffrier) and Issei Tomine (Tomohisa Yamashita). Following the death of the renowned sommelier Alexandre Léger, Camille's father and Issei's mentor, the two protagonists discover that they will have to participate in a competition to ascertain who will inherit Alexandre's legacy, which includes a $148 million wine collection.
In episode 3, titled 'Duel,' as the day of the test rapidly approaches, Camille finds herself stuck on an unusual taste from the first time she had the wine. Meanwhile, Issei's struggle with his family continues. Here is what you might want to know about the ending of 'Drops of God' episode 3. SPOILERS AHEAD.
Drops of God Episode 3 Recap
The episode begins with Issei reluctantly shutting down his office because of familial pressure. He later meets up with a reporter to announce his withdrawal from the competition. However, her cutting words on the subject convince him that he should not withdraw. When his family discovers that there is no public announcement from him in the newspaper, his grandfather is livid, and Honoka asks Hirokazu to speak to their son. And he does, but a frustrated Issei immediately rejects it, claiming that oenology orenology is his path and telling his father that he should not let Honoka treat him so despicably.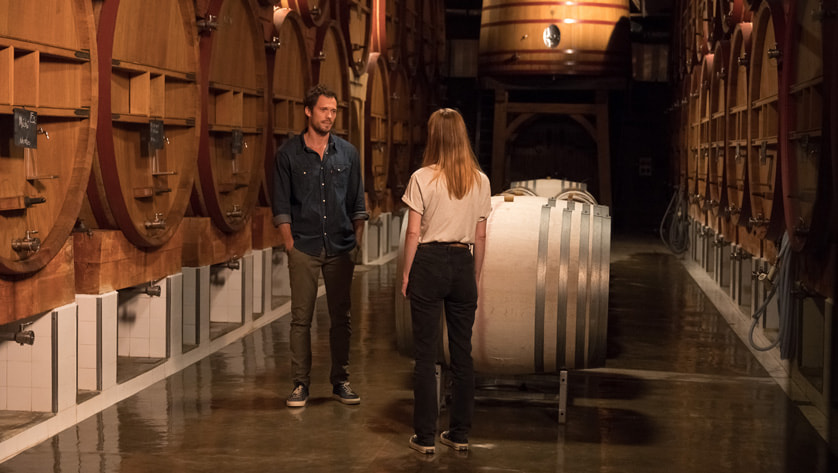 Meanwhile, in France, Camille's training continues under the watchful eyes of Philippe and Thomas Chassangre. Although Camille has overcome her issues with alcohol, they still have to figure out precisely what wine she drank in the first part of the first test. Following her description of the taste — mirabelle, blueberry, celery root, cacao, pencil, chalk, fern, clay, and licorice — Philippe concludes that it can be a wine from André Gigon, who was known for making wine from a rare variety of grapes called the Lignage. The problem is that the wine brand went bankrupt years ago. The bottles that still remain in the market now sell for ten to twelve thousand dollars. After speaking to the former owners, Camille gets an inclination about what year the wine from the test can belong to.
After she returns to Japan, Luka (Diego Ribon) arranges for her to serve as the sommelier at his restaurant in Tokyo when a bottle of the Lignage, albeit from a different year from what the former owners of the brand suggested, is served to an affluent patron. Unfortunately, the moment Camille tastes it, she instantly recognizes that this is not the wine she drank about a month ago.
Drops of God Episode 3 Ending: What Wine is Used in the First Test? Who Wins the First Test?
Back to square one, Camille and her friends and trainers, Lorenzo and Miyabi, don't know how to proceed. After Camille tells Thomas she misses him, he arrives in Tokyo to help her. They spend hours trying to figure out what the wine can be and do not come up with a remotely correct answer, prompting Lorenzo to suggest that they should go out and destress. As they are doing that, Thomas has an epiphany. Most of the things Camille described tasting when she drank the wine are pretty standard in red wine, except for celery root, which is a common aspect of white wine.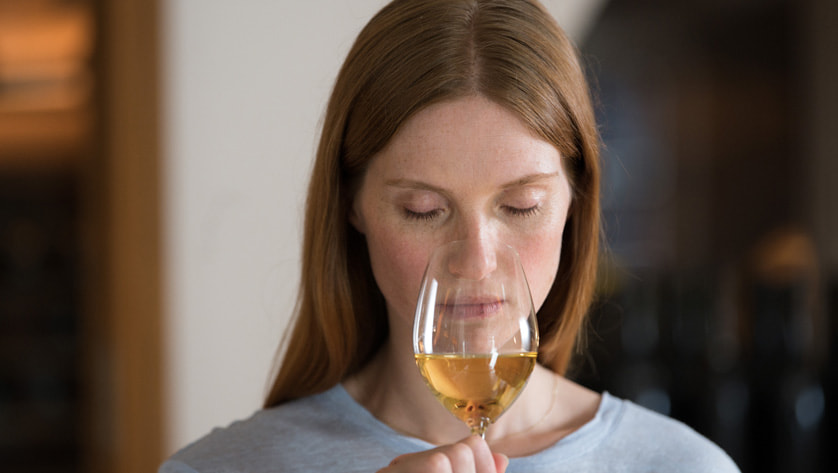 Gigon used to make both types of wines in one vintage. As a result, the tastes overlapped, giving the wine produced by Gigon one of its unique features. However, Thomas realizes that what Camille tasted was truffle exposed to oxidation. This means the wine must have Cabernet Sauvignon or Cabernet Franc in the blend, and it has to be a great vintage Bordeaux.
Ultimately, during the test, after testing the wine a second time, both Issei and Camille correctly surmise that the wine is Château Cheval Blanc. Camille initially believes that the year of production is 1999, and she even writes that down. However, she later has doubts and changes her answer to 2000. It turns out that she was right the first time. Issei, who guessed it correctly, is declared the winner of the first test.
Are Camille and Issei Biological Siblings?
'Drops of God' is based on the namesake manga series written by Tadashi Agi (a pseudonym used by the team of sister and brother Yuko and Shin Kibayashi) and illustrated by Shu Okimoto. In the manga, Camille is a Japanese man named Shizuku Kanzaki. The Apple TV+ series makes reference to this with the revelation that Camille's middle name is Shizuku.
In the manga, it is revealed toward the end that Shizuku and Issei are half-brothers. While it is still unclear whether the show will follow this path, there are hints scattered throughout the first three episodes indicating the destination of the narrative in the show is the same as the manga, at least in this matter. For instance, the way Honoka responds every time Alexandre is mentioned probably implies that there is a history between them.
Moreover, pitting one's daughter against the prodigious pupil is a bizarre notion — no matter what the prize is. Even though the series offers a believable explanation by letting Alexandre state that he organized the tournament so his estranged daughter would have the chance to know him and his world, there is likely more to this. Perhaps, Alexandre hoped that his two children would get to know each other during the competition.
Does Hirokazu End His Marriage with Honoka?
Hirokazu and Honoka were supposed to have dinner together to mark their wedding anniversary. Instead, Honoka calls Hirokazu and viciously berates him for failing to convince their son to drop out of the competition. After the conversation Hirokazu had with Issei, this seems to be the last straw. He leaves his wedding ring and watch along with a note with the man at the reception of the restaurant, asking him to have it delivered. The implication is clear. After what must have been years of mistreatment, Hirokazu finally wants to end his marriage with Honoka. If Issei is indeed Alexandre's child, Hirokazu likely knew and still decided to be the father to the boy because of his love for him and Honoka.
Read More: What Does Drops of God Title Mean, Explained