Created by Quoc Dang Tran ('Marianne'), 'Drops of God' is a multinational and multi-lingual Apple TV+ (US and international) television drama series that tells the story of Camille Léger (Fleur Geffrier), a 20-something Parisian woman who is told that her estranged father, renowned sommelier Alexandre Léger, has passed away right after she arrives in Tokyo to see him one last time. She is stunned to discover that her father devised a competition to ascertain who would inherit his $7 million house in Tokyo and $148 million wine collection. Camille's only competitor is her father's protégé, a young Japanese sommelier named Issei Tomine (Tomohisa Yamashita).
The problem for Camille is that she has a violent reaction every time she drinks any alcohol, caused by childhood trauma. As for Issei, he faces familial challenges. He hails from an extremely wealthy Japanese family, and his mother and maternal grandfather find it humiliating for their sole successor to compete for a Westerner's legacy. As a show, 'Drops of God' is an exploration of oenology (also enology), the wine industry, and the surrounding culture. If you are wondering whether 'Drops of God' is inspired by actual events, We got you covered.
Is Drops of God a True Story?
No, 'Drops of God' is not based on a true story. It's a live-action television adaptation of the manga series of the same name written by Tadashi Agi (a pseudonym used by the team of sister and brother Yuko and Shin Kibayashi) and illustrated by Shu Okimoto. The original manga series was published from 2004 to 2014. A sequel series, 'Marriage: The Drops of God Final Arc,' was serialized from 2015 to 2020. The manga is known for its accurate depiction of wines and the world around them. Its popularity caused spikes in sales of the wines profiled in the story.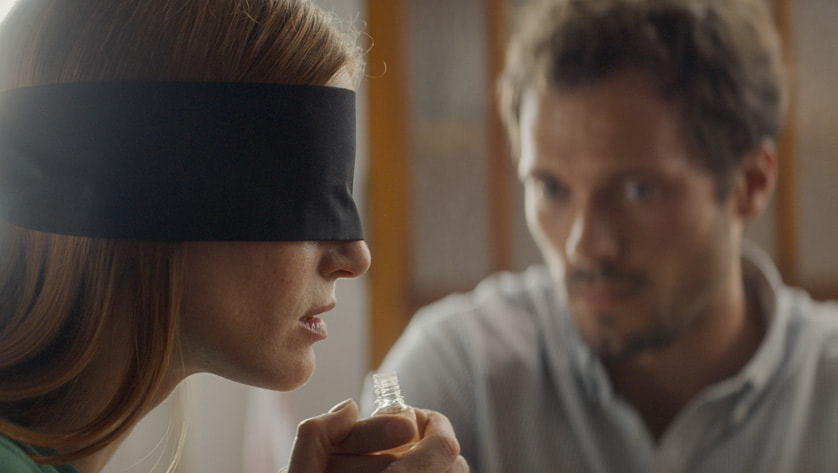 'Drops of God' is the second adaptation of the manga series. A Japanese TV show, 'Kami no Shizuku,' aired on NTV in 2009. There was also an attempt to develop a Korean adaptation in 2008, but things didn't work out. In an interview with Drama Quarterly, Tran summarised the show "as a battle between the two of them – the biological daughter [Camille] versus the spiritual son [Issei]. There will be three challenges, three tests, all related to wine tasting, and the winner takes it all. They will only have a few weeks to prepare for the tests. The only problem is Camille knows nothing about wine. This is the whole story, this is 'Drops of God,' and we are very proud of the project."
The development of the project started five years before the premiere. The series producer Klaus Zimmermann told the same outlet how difficult it was to make a TV show based on a manga about the wine industry. "It was very difficult to get the rights to the book to adapt it. When Quoc and I sat together trying to see whether there was a story there, for a long time, we were convinced there was no story to be told," Zimmerman explained. "It's a Japanese story about wine, about only Japanese characters."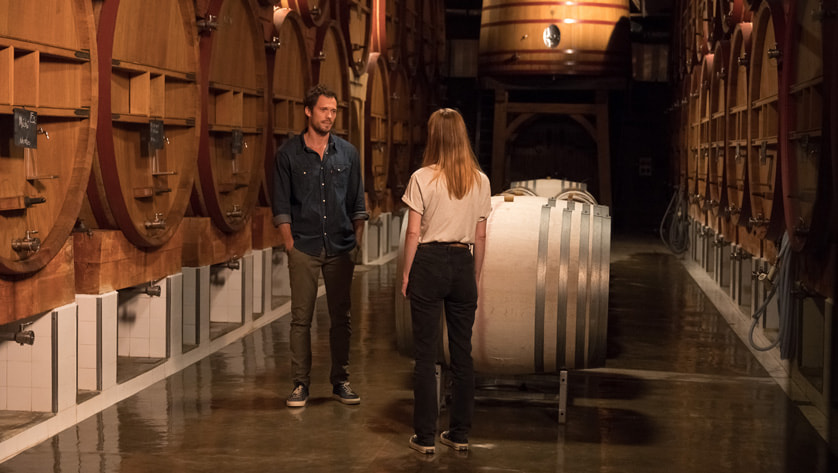 The Managing Director of Dynamic Television continued, "What is inherent to the manga is this fascination Japan has for Europe and how people through the ages have worked with nature and created wine, which is magical. This fascination is something we also felt we could give back. We have a fascination for Japan, so it's a mutual attraction between Europe and Japan. Quoc managed to bring this French story told by the Japanese back into the middle and constructed it around these two characters who also, at the beginning of the story, look at each other as rivals but also with a certain fascination, because they couldn't be more different from one another."
In the adaptation process, significant changes were introduced to the narrative, characters, and setting. For instance, the competition in the manga is between Issei and a young Japanese man named Shizuku Kanzaki. Although Camille is a replacement for Shizuku in the narrative, she has certain traits and aspects of the backstory that Shizuku doesn't. "At first, it was a work of adaptation," Tran stated. "But it's very difficult to adapt because you cannot just translate a manga into a TV series. There is an Italian saying, 'Traduttore, traditore,' which means the translator is a traitor. So we didn't want to go there and translate the manga literally. Instead, we chose to make it a kind of West versus East story, so the two main characters are against each other at the beginning of the show. Hopefully it evolves with time."
Tran added, "The two characters are very different, but they are both endearing to me. I always love my characters. You have Camille and you have Issei and I wrote an arc for both of them. I really wanted something benevolent with good characters and good-hearted people, because I had also written Marianne for Netflix, which was a pure horror show. I wanted to do something very different."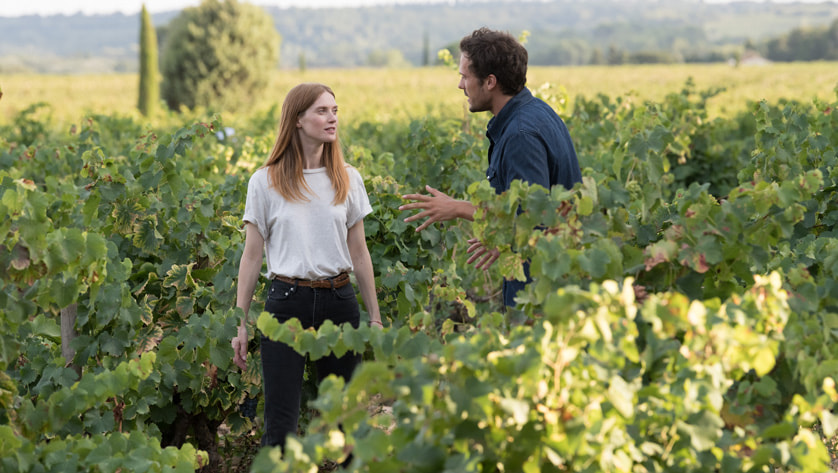 A big fan of the original manga series, Tran has read all 44 volumes of it and wants to adapt the show that will be respectful to the vision of the original creators. He said that the common theme in all his works is "love before it's too late," which is very much present in 'Drops of God,' and provided Tran with an initial entry point into the story. So, to sum it all up, while the aspects about wines, oenology, and the wine industry are inspired by their real-world counterparts, the main story in 'Drops of God' is based on a manga series.
Read More: Best Food Movies