Hollywood can boast of countless movies that revolve around the idea of cooking, eating and traveling. The idea of enticing audiences with the heady combination of awe-inspiring scenery, finger licking food and a heavy dose of romance have always worked wonders at the box office. This particular genre has undergone drastic changes since its inception in the early days of film making; today food is more than just filler for our stomach, it is a metaphor to tell inspiring and captivating human stories. The list below features some of the most innovative and genre defining films where food plays a significant role in carrying forward the narrative. With that said, here's the list of top food movies ever made. You can watch some of these best food movies on Netflix, Hulu, or Amazon Prime.
10. Big Night (1996)
It is a sweet, tender and mildly tension filled tale of two immigrant Italian brothers trying to make a living by running a restaurant in the 1950s America. The local people are however not much into their traditional Italian delicacies – they expect an Americanized version of Italian food. Naturally tension mounts up and creeps into their domestic lives and one of the brothers even contemplates going back to Rome. Destiny gives them a second chance and they jump right at it. Will they be able to save their restaurant? The film deserves to be seen for its assimilation of two cultures and how food can bring people together.
Read More: Best Courtroom Movies of All Time
9. Julie & Julia (2009)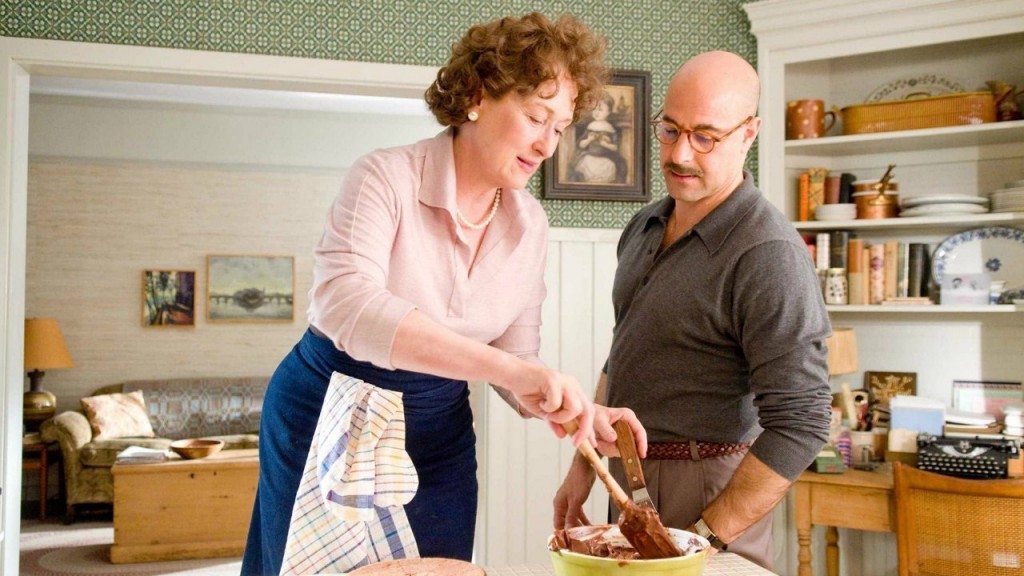 It is a smart comedy about two women living in different time periods sharing one common link – the love for food and cooking. Let's talk about the title of the film; Julia refers to Julia Child, a French-American chef credited with introducing the art of French cooking in America. Julie on the other hand is Julie Powell who undertook a challenge upon herself to try and cook all the 524 recipes in Julia Child's cook book. Her story came into focus when she started blogging about her experiences – an exercise which eventually led to her signing a book contract. The film focuses on the two remarkable women's journey from being a regular person to celebrated personalities. Highly recommended!
Read More: Most Controversial Movies of All Time
8. Chef (2014)
Chef is a soulful modern day food flick about following your heart's desire to be free and creative while doing what we love to do. Jon Favreau dons the hats of both the effective director/producer and the charismatic lead. The film sports a very relaxed outlook and endorses individuality apart from promoting the therapeutic effect of cooking and feeding people. Once in a while comes a film out of nowhere and wins our heart with its simplicity and bigheartedness. 'Chef' belongs to that rare category of films.
Read More: Best Christian Movies of All Time
7. Chocolat (2000)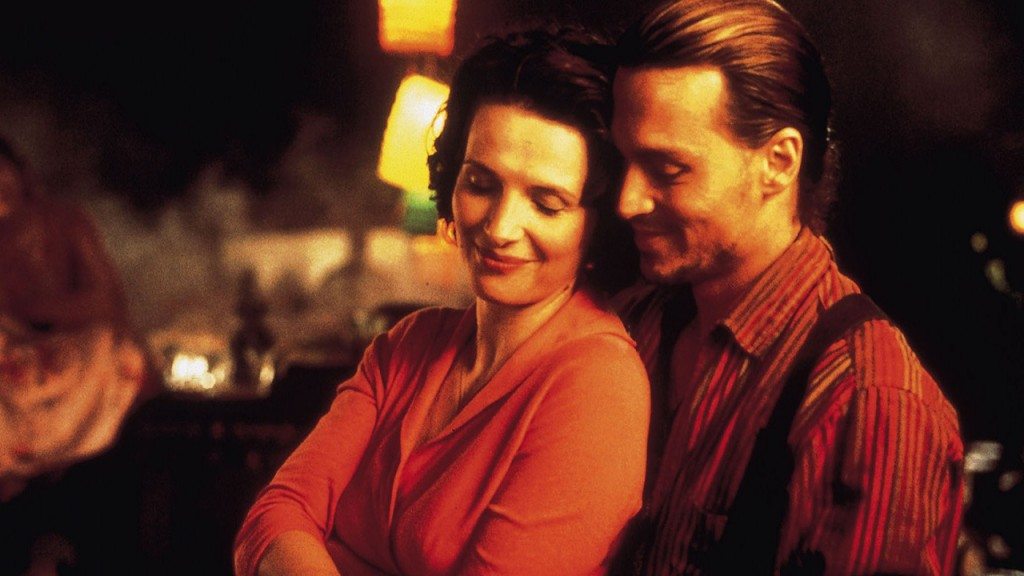 As the name itself suggests, the film is sinfully delicious. Juliette Binoche plays Vianne Rocher, a non-conformist, independent working woman who makes chocolates as her prime profession. She is go getter, always willing to help those in need and smart enough to handle unwanted advances. Here chocolate is used as a metaphor to bring home the point that love begets love. Throughout the film Vianne painstakingly engages herself in the art of making delightful and mouth-watering chocolate recipes which is bound to make anyone feel instantly hungry.
Read More: Best Investigative Journalism Movies of All Time
6. The Hundred-Foot Journey (2014)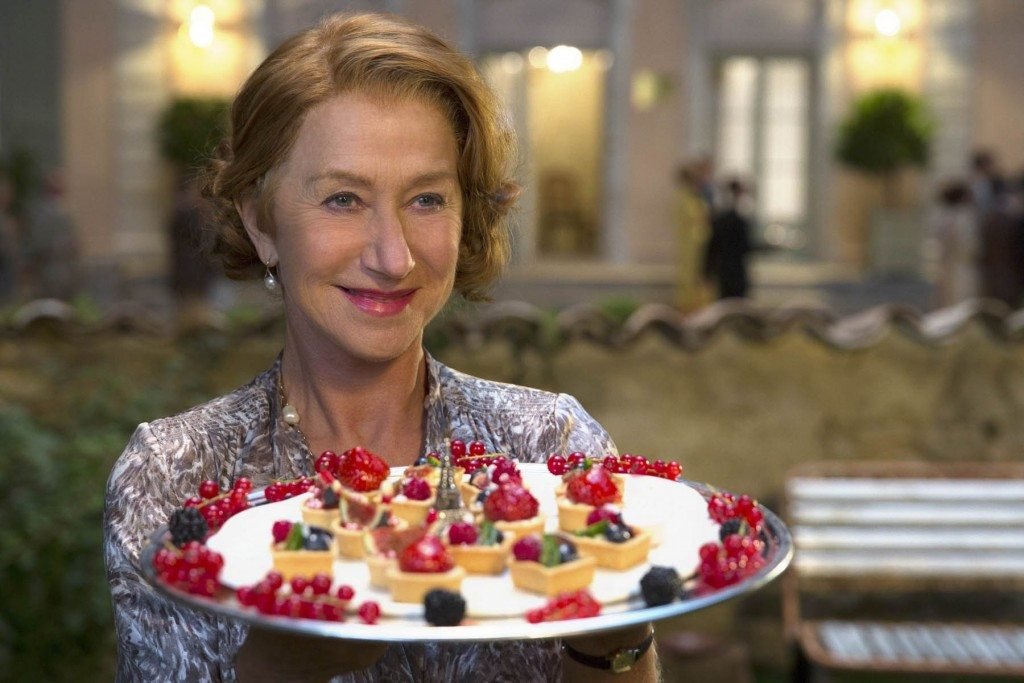 This is an inspiring tale about an Indian family moving to Europe and looking for a place to settle down and to keep the family tradition alive by opening a restaurant. Despite opposition from the locals especially by the caretaker of the private property on where the restaurant is about to be set up causes a little problem but they didn't budge and went ahead with their plan. 'The Hundred-Foot Journey' is a human story of survival in which food plays the central role. Very few Hollywood films showcase Indian families in an unbiased light and this is where the film scores brownie points. It featured a handful of Indian actors most notably veteran Indian actor Om Puri in one of his last Hollywood film roles. Helen Mirren's spirited portrayal of Madame Mallory earned her a Golden Globe nomination.
Read More: Cooking Movies
5. A Private Function (1984)
This British comedy is noted for its wry sense of humour. Set shortly after the end of the Second World War, this film deals with the issue of food rationing and how it affected the everyday lives of normal people. The fun begins when some local businessmen of a small Northern English town decides to celebrate the royal wedding of Princess Elizabeth to Prince Phillip. The pig which was raised for the occasion gets stolen and all hell breaks loose. It is a unique comedy that revolves around a basic human necessity – hunger.
Read More: Best Terrorism Movies of All Time
4. What's Cooking? (2000)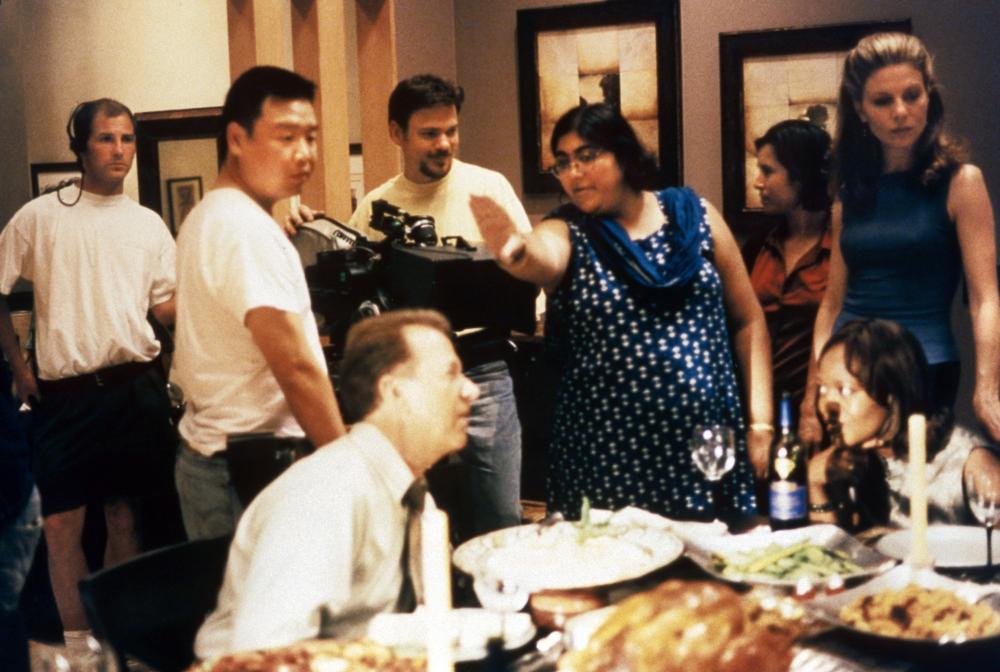 British-Indian filmmaker Gurinder Chadha is a self confessed expert in telling stories of people belonging to multi cultural background. 'What's Cooking?' stands as a proud testimony to her claim and also reveals the foodie in her. The events in the film takes place on a Thanksgiving Day when four women of diverse ethnicities decides to celebrate it together and unleashes a fury of food, gossips, confessions, revelations and ultimately redemption. Chadha gave a new meaning to the idea of 'food and talk' therapy with her little gem of a movie that has somehow escaped the notice of film buffs.
Read More: Best Communication Movies of All Time
3. Diner (1982)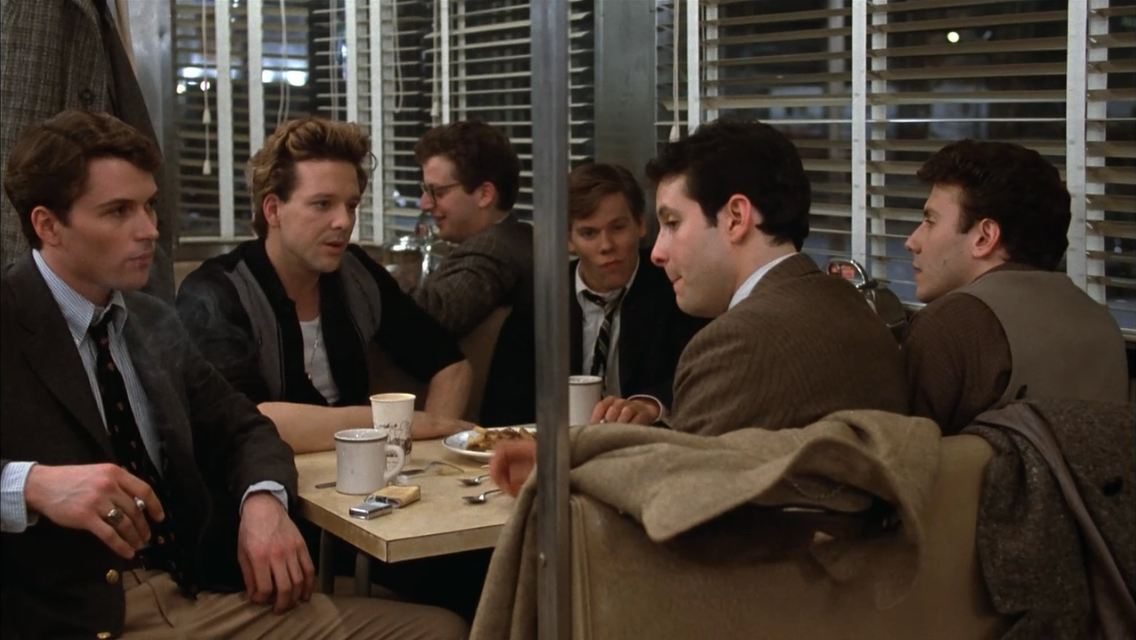 The theatrical release poster of 'Diner' read 'Suddenly, life was more than French fries, gravy and girls', which more or less gives you some idea about the film. Here 'Diner' refers to the Hilltop Diner, located at Reisterstown Road and Rogers Avenue, Baltimore – the hangout place for a group of five friends who are having a reunion of sorts as one of them is getting married soon. Director Barry Levinson infuses anecdotes from his personal experiences into the conversation of the group of friends who relives their carefree days for one last time before they get busy with their lives.
Read More: Best French Movies of All Time
2. Willy Wonka and the Chocolate Factory (1971)
Long before Johnny Depp became the face of Willy Wonka, Gene Wilder played him to perfection in 'Willy Wonka and the Chocolate Factory'. The film is literally a cinematic haven for kids obsessed with candies, chocolates or anything sweet that will give them a sugar rush. Charlie Bucket a young boy dreams of candies all day but his poor family cannot even afford him what many children his age take fro granted. Fate smiles upon him when he chances upon a golden ticket to visit the Willy Wonka's chocolate factory and a lifetime supply of chocolates as a prize. This once in a lifetime opportunity not only fulfills his heart's innermost desire but also becomes an experience in caring, sharing, loving and the importance of following set rules in life. If one can watch the film from a wide eyed child's point of view it is a fun as well as a learning experience. In a sweet musical way it even works for the adults. The screenplay was written by Roald Dahl himself – the author on whose book the film is based on.
Read More: Best Prisoners of War Movies of All Time
1. The Cook, the Thief, His Wife & Her Lover (1989)
This film deserves full marks for employing elements of dark comedy into its rather unpredictable tale of food, guns and forbidden love affairs. The title itself gives away awful lots of hints regarding the happenings in the film but get ready to be surprised and blown away with its sheer bleakness and subtle reference to cannibalism. 'The Cook, the Thief, His Wife & Her Lover' rightfully deserves the top spot in the list for its courage in venturing into unknown territories within the familiar terrain of countless food based movies. Helen Mirren, the proverbial 'Wife' of the title charms everyone with her impulsive femme fatale act. Director Peter Greenaway deserves a special mention for pulling of such a difficult film with ease. 'The Cook, the Thief, His Wife & Her Lover' is filmmaking at its best.
Read More: Johnny Depp Movies