NBC's 'Dateline: The Case of the Man with No Name' chronicles how blind jealousy resulted in the tragic and gruesome death of 42-year-old Dwayne Demkiw in Edmonton, Canada, in May 2015. His remains were found almost a year later while the perpetrator was serving time at a US prison on unrelated charges. Circumstantial evidence and the victim's friends helped the Canadian authorities apprehend the killer before they were released. The article provides a comprehensive overview of the case, including a detailed explanation of the motive.
How Did Dwayne Demkiw Die?
42-year-old Dwayne Demkiw worked as a FedEx truck driver in Edmonton, Alberta, in May 2015. He also had a weekend gig driving a limousine for Revolution Entertainment. He maintained an expansive network of friends, both in-person and through social media, and regularly kept in touch with his parents, who resided in Saskatoon, Saskatchewan. One of his friends, Shannon Kunz, stated, "I've never seen him in a bad mood. He was always calm, always kind of a happy-go-lucky guy. He just seemed like a harmless person, for lack of a better word."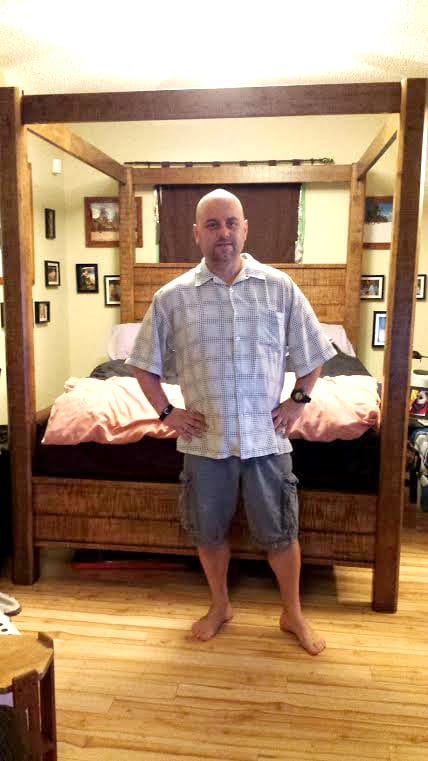 On May 30, Dwayne spent hours on his computer, planning a trip to Disney World, before attending a birthday dinner at a downtown Edmonton restaurant for one of his best friends, Kalya Polihronopoulos. He departed early to fulfill a driving assignment to rejoin the birthday celebration upon completion. His task involved chauffeuring a moving bachelor party around Edmonton in a passenger van, which comprised 15 men and an exotic dancer. Stephen Petryk, the groom's best man, testified that there was nothing out of the ordinary about Dwayne.
He said, "Dwayne seemed OK. Maybe a little bit reserved, but aside from that, nothing in particular." Stephen mentioned that Dwayne proactively organized for an exotic dancer to accompany them on the bus, even without any specific request from the group. He testified, "It was more of a surprise. There was disagreement with the bachelors regarding having a female entertainer on the bus because his fiancée at the time had strict regulations." Dwayne appointed Shannon, who goes by the stage name Hilary, as a last-minute request to work on the bus.
During her testimony, she stated that Dwayne drove her back to her vehicle near Whyte Avenue at approximately 2:00 am. Shannon also shared that she assisted him in cleaning the bus as a gesture of appreciation for his kindness, expressing, "I didn't mind giving him a hand. I remember hugging him and saying, 'Hey buddy, see you next time.'" Between 2:48 and 2:55 am on May 31, Dwayne exchanged text messages with his roommate Bryan Ballendine, sending photos he had taken of the exotic dancer on the bus.
When Dwayne did not return home that night, Bryan was concerned. His worries grew when Dwayne's father contacted him at noon the following day, stating his son's car had been stolen and was on fire in Calgary. The authorities found the 42-year-old's remains scattered in a wooded area near Innisfail, located approximately 20 feet off Highway 2, on April 5, 2016. Just a little over a week later, DNA analysis definitively confirmed the identity of the remains as belonging to Dwayne.
Who Killed Dwayne Demkiw?
Security footage revealed Dwayne cleaning his van in a limo bay until almost 4 am on May 31, 2015. During this time, he exchanged text messages with Bryan before eventually switching off the lights and leaving the building. Unbeknownst to him, his killer was in the parking lot, patiently awaiting his return to his car. Surveillance footage from a nearby business captured a man climbing into a dumpster just after 11:00 pm. He was later identified as Jason Steadman. He remained in the trash bin until 2:00 am, when the camera ceased functioning.
Armed with a machete, Jason assaulted Dwayne, inflicting fatal wounds. He then placed Dwayne in the back seat of his own black Acura and drove to Innisfail, located 113 miles south of Edmonton. Police sources revealed Dwayne bled to death in the back seat during this journey. Jason subsequently disposed of the remains alongside Alberta Highway 2 en route to Calgary, and they remained undiscovered for nearly a year. Jason drove to Calgary and left Dwayne's car in a parkade, setting it ablaze before jogging away.
Jason, then 40, was an American citizen who had illegally entered Canada between July and September 2012. He had a 20-year criminal record and allegations of domestic abuse in Washington State, resulting in a protection order that barred him from contacting his wife and young daughter. He was on probation following convictions related to placing fake pipe bombs in newspaper boxes, mailing powder-filled envelopes to the Seattle Times, and threatening his former employers in July 2012. His escape to Canada marked him as a parole violator.
Court documents showed Jason checked into a Salvation Army hostel in Vancouver using a fake identity on September 12, 2012. He even tricked the authorities when they contacted Jason, thinking him to be the missing youth whose identity he had assumed in February 2013. He had established himself in Edmonton with a business, a truck, a set of tools, and a $40,000 bank account by 2013 summer. He was also in a relationship with Angel Chalifoux, who, much to Jason's annoyance, remained close friends with her former partner, Dwayne.
Ultimately, what drove Jason to a murderous rage was Dwayne's friendship with Angel. Over the next two years, the three of them socialized, and remarkably, Jason even joined in on two of Dwayne's birthday celebrations. However, Jason's relationship with Angel soured as he displayed increasingly aggressive behavior. Angel testified that Dwayne had ironically been worrying about her safety and added, "Dwayne said he was worried he might receive a call from the hospital to come pick me up or identify my body."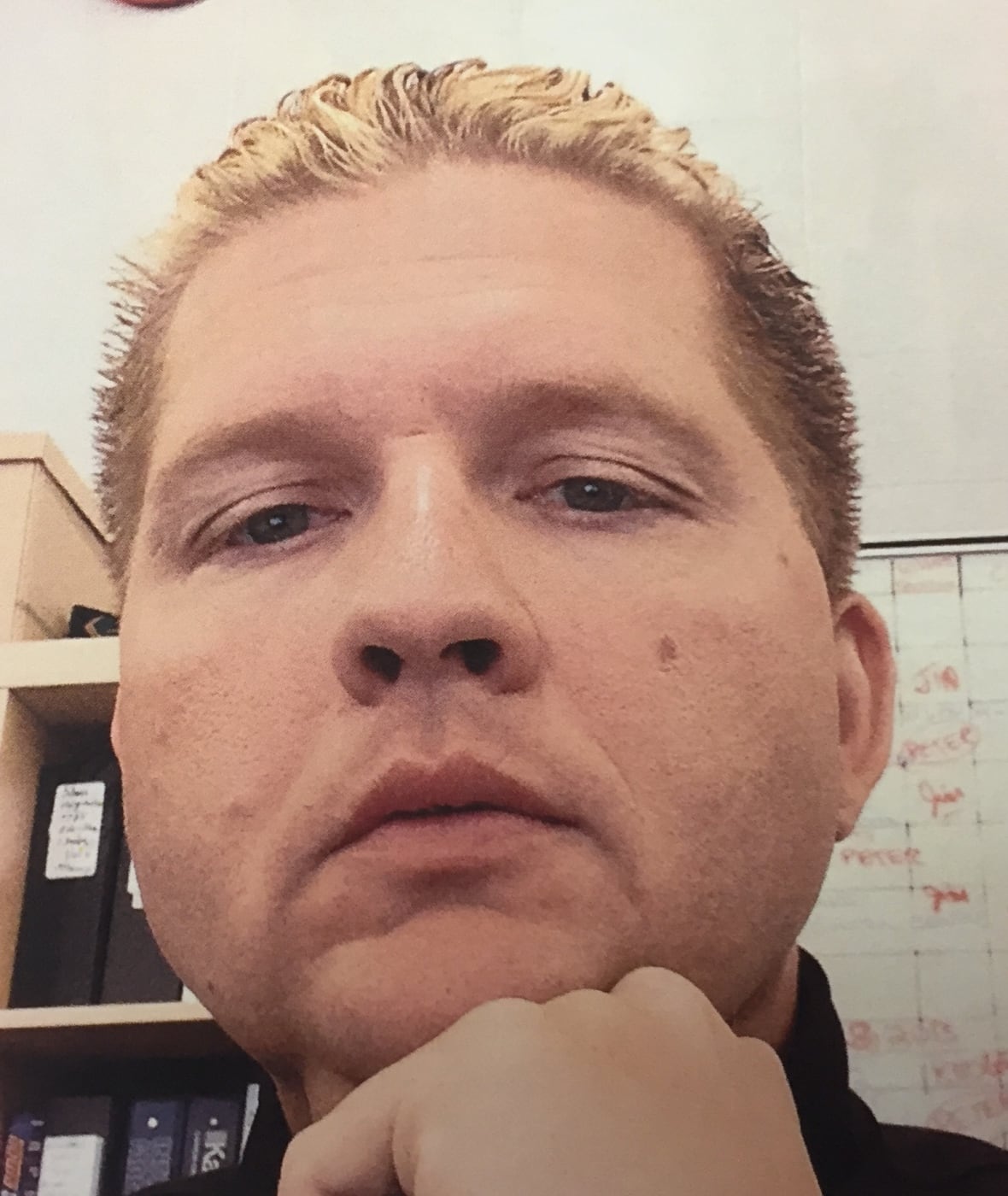 Calgary police discovered Dwayne's burning car around 10:55 am on May 31, 2015, and notified their Edmonton counterparts. As news of Dwayne's disappearance quickly spread, one of his social media friends, Darren Boisvert, took it upon himself to investigate the situation. He visited the limo garage, captured photographs of the parking lot, and stumbled upon two crucial pieces of evidence — a baseball cap with the killer's DNA and a machete sheath. The police found Dwayne's badly damaged cell phone a few days later.
The broken phone was found along Anthony Henday Drive, a road linking Highway 2 en route to Calgary. The police searched the area, but no further leads emerged. They made a public appeal for assistance in locating Dwayne on June 8. Meanwhile, Jason spent four days in an Edmonton motel to wrap up his business, gave away his tools, and emptied his bank account. He then drove to Vancouver, abandoned his truck, bought a Sea Doo, re-entered the US at Bellingham, Washington, and resumed his true identity.
He surrendered to the US Marshals on November 12, 2015, and was sentenced to seven months in jail for parole violation. While scheduled for release on June 11, 2016, Canadian officials requested Jason's extradition on June 10. Jason's trial began in Edmonton on January 14, 2019, with the prosecution presenting 92 witnesses and numerous evidence, including a passerby's capturing him burning Dwayne's car. He was convicted of first-degree murder on February 21 and sentenced to life with no chance of parole for 25 years.
Read More: Dr. George Blumenschein Poisoning: Lover Dr. Ana Maria Gonzalez-Angulo is in Jail