A custody battle between Earl Thierry Brown and his ex-wife, Camellia Brown, waged on for years. The culmination of that led to their kids losing not one but both their parents. Investigation Discovery's 'Evil Lives Here: My Sister Blamed Me' chronicles Thierry's murder that occurred in March 2006 right in front of his children. The authorities looking into the case would find out some disturbing details about Thierry's ex-wife. So, if you're curious about what happened here, we've got you covered.
How Did Earl Thierry Brown Die?
Earl Thierry Brown was born in France back in March 1963. Later, he moved to North Carolina, where he graduated from Campbell University. In 1996, he married Camellia Brown, and together, they had a daughter and a son. The loving father worked at the Department of Revenue in North Carolina. At some point, both Thierry and Camellia also worked at a tax service office in the same state. They filed for divorce after about 5 years together.
On March 24, 2006, Thierry called 911 to report that he had been shot. He was at a park in Raleigh, North Carolina, and made the call for a rescue. Thierry was shot on the left side of his torso at around 7 pm that evening. First responders rushed Thierry to a local hospital for treatment, but he succumbed to his injuries a few hours later. Thierry was shot with a .22 caliber handgun. The police already had their suspect in custody, but now it was about building the case.
Who Killed Earl Thierry Brown?
The recording of the 911 call gave the authorities more valuable information. Earl Thierry Brown was able to tell the police that his ex-wife, Camellia, shot him. Over the call, she was heard saying, "I killed you, I killed you." Camellia Brown was arrested at the scene. The investigators then realized that the former couple had a contentious relationship and engaged in a custody battle for years. Thierry had full custody of the kids at the time, and Camellia, then 47, had lost an appeal about two months before the incident.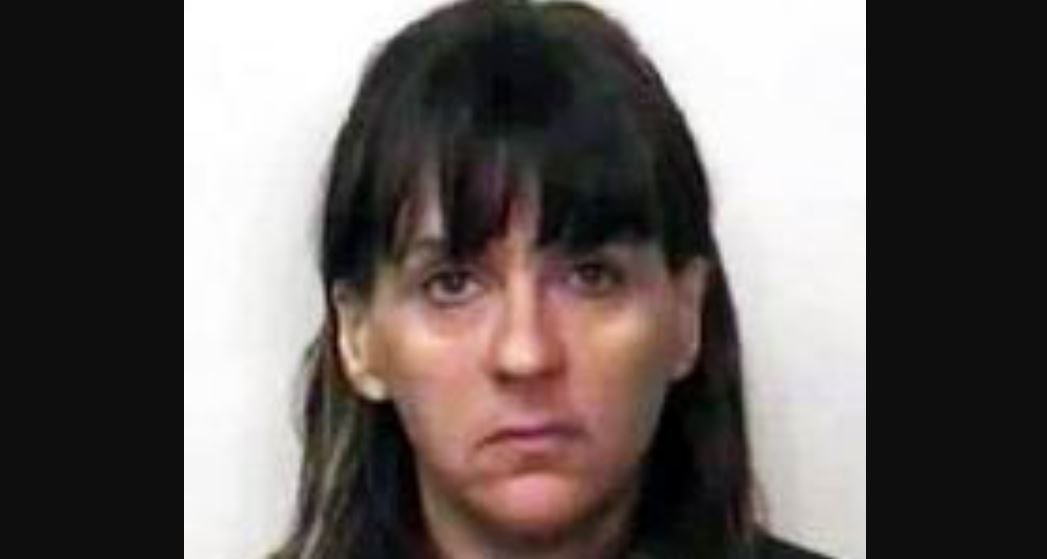 During and after their divorce proceedings, Camellia's mental health was a point of contention. She falsely claimed that Thierry was abusing both their children, and she even threatened to kill him at one point. A judge ordered Thierry to have full custody of the kids and ruled that Camellia was to have no contact with them. Court documents revealed that she appeared to be mentally unstable during the custody proceedings.
Camellia had also violated protective orders multiple times. She once broke into Thierry's home and was arrested for it. Another time, she stalked her ex-husband and the two kids while in disguise; she followed them to their school. All of this culminated in murder on March 24. Camilla asked Thierry to meet at a local park in the evening as a family. He showed up with their 8-year-old daughter and 6-year-old son. While the kids were in the car having pizza, Camellia and Thierry talked outside. At this point, she shot and killed her ex-husband.
Where is Camellia Brown Now?
Camellia Brown hoped for a quick trial, but there was a considerable delay because a judge ruled her mentally incompetent to stand trial. Camellia was disappointed with the verdict. She added, "I'm not even depressed. And I'm certainly not delusional." In 2013, she pleaded guilty to second-degree murder and was sentenced to 16 to 20 years behind bars. The mother of two received credit for time served.
Camellia claimed that she didn't mean to kill Thierry and said she only wanted to shoot him in the spleen. She stated that she hadn't seen her kids in over a year and added, "I'm sorry that it came to that, but I believed he was, in fact, destroying my children." As per prison records, Camellia Brown remains incarcerated at the North Carolina Correctional Institution for Women in Raleigh, Wake County. She is eligible for release in 2023.
Read More: Where is Cindy Blust Now?