AMC+'s 'It Couldn't Happen Here' chronicles the shocking death of a renowned doctor in McDowell County, West Virginia. Dr. Ebb Keister Whitley Jr., who used a wheelchair after an accident, suffocated to death from a house fire in his home in March 2005. The episode follows how the investigators caught the alleged perpetrator but with a twist at the end. If you want to know more about the case as well as the current details, we've your back. Let's dive in then, shall we?
How Did Ebb "Doc" Whitley Die?
Dr. Ebb Keister "Doc" Whitley Jr. was born in Glen Alum, in Mingo County, West Virginia, on November 17, 1934. He resided in his apartment adjacent to a clinic in the Iaeger in McDowell County, West Virginia. He was a prominent figure in the community, providing healthcare to the people for decades, and also a well-known politician. According to his obituary, he was an Air Force veteran who had served on the McDowell County Board of Education, the McDowell County Commission, the McDowell County Democratic Executive Committee, and as a member of the West Virginia House of Delegates.
The Doc got injured in 2000 from falling and was incapable of working frequently, being restricted to bed rest and a wheelchair most of the time. He required daily care after the accident. Hence, it came as a shock when the respected 70-year-old was found dead in his apartment on March 15, 2005. Neighbors reported seeing smoke come out from the doctor's residence, and officers from the Fire Marshal's Office arrived to find the helpless doctor dead, suffocated by the smoke. The investigators found evidence of arson in the apartment with distinct burn patterns of accelerant next to the victim's bed and on a first-floor couch.
Who Killed Ebb "Doc" Whitley?
Detectives began to suspect Charles Jason Lively after they learned that Charles' mother, Kathy Lively-Hamilton, had been fired from the clinic after taking care of Doc and working in his clinic for 25 years. As a licensed practical nurse, Kathy had been writing prescriptions, treating patients, giving injections, and handling billing at the facility without the constant need for any supervision for years. However, witnesses testified that Charles was livid when he heard that his mother had been sacked by Doc.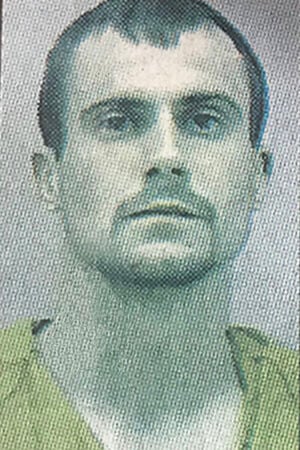 It was allegedly reported that Doc was not happy with the way the clinic was running under Kathy's supervision and was also unsatisfied with the care being provided by her. The Doc's sons would later testify in court that he had contacted them and requested them to remove him from her care. He was taken to his home in Iaeger. Prosecutors alleged that Charles knew that Doc would be alone at home on the morning of March 15, 2005, on his bed, and proceeded to rob him and set his house on fire, along with an alleged accomplice named Tommy Owens.
Fire examiners analyzed the accelerant found at the crime scene to determine it to be toluene, a chemical present in lighter fluid and gasoline. The police also found a laptop in Charles' possession, allegedly stolen from the Doc's second house. He was arrested and charged with first-degree murder and first-degree arson.
Where is Jason Lively Today?
Then 29-year-old, Charles was convicted of both the charges in a 2006 trial and was sentenced to life with the possibility of parole after 15 years. He was incarcerated in a prison cell at the Mount Olive Correctional Complex, spending much of his sentence in solitary confinement. However, the prosecutor in his case, Attorney Sid Bell, was not himself convinced of Charles' conviction. In a signed affidavit dated December 4, 2018, he questioned Charles' defense counsel's strategy and their failure to hire an arson investigation expert to challenge the State's claims of alleged arson.
He went on to hire an experienced Texas arson investigator who went over the case details and affirmed his suspicions. Also, later examinations of the accelerant found at the crime scene showed that it could not have been a flammable liquid since it lacked the required chemical properties. In the September 2020 hearing, Charles' defense counsel, comprising Melissa Giggenbach, program director of the West Virginia Innocence Project, and Andrew T. George, argued that the fatal fire "could not have been incendiary." The State asserted the claim, stating that they presumed it "to be an electrical fire."
After spending more than a decade in jail, Charles, then 42, was discharged in September 2020 after a Mercer County Circuit judge vacated all his prior convictions, including the murder, arson, and petty larceny charges. Instead, he entered into a Kennedy plea deal "for the misdemeanor offenses of alteration or destruction of computer equipment and trespass in structure or conveyance, in regards to the laptop." As per West Virginia law, it translated to Charles' accepting punishment for the crime but not admitting responsibility or guilt.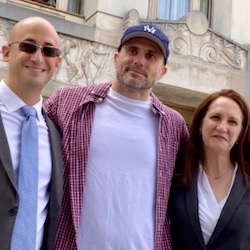 After being released, Charles said, "I'll never get that time back. All the money in the world can't buy not one minute. We've got finite days on this earth, and 14 [years] of mine are gone. I'm ready to go live a little bit." He stated that he would spend a few days in West Virginia with his mom, and then head to North Carolina where his fiance Billie Blankenship, a published author, resides. They were planning on getting married within a short period. He is currently in his mid-40s and works at a job in construction. He is also awaiting a formal apology for his wrongful conviction and imprisonment as well as compensation for the years of his life lost.
Read More: Sharon Schollmeyer Murder: Where is Patrick McCabe Now?