Even though the town of Newton, Massachusetts, was considered one of the safest towns in the United States in 2006, its residents witnessed a horrifying incident when Edward "Ed" Schiller was murdered as he sat inside his vehicle in the parking lot next to his office. Since the murder occurred in broad daylight, eyewitnesses were able to provide the police with leads, but the investigation stalled due to the lack of physical evidence. 'Dateline: The Friday the 13th Mystery' chronicles the gruesome act and portrays how law enforcement officers eventually brought the perpetrator to justice. Let's delve into the details surrounding the crime and find out more, shall we?
How Did Edward Schiller Die?
A native of Sudbury and resident of Framingham, Massachusetts, Ed Schiller was just 38 at the time of his murder. While most knew Ed to be an upright and kind-hearted man who never hesitated to help others and always treated everyone with kindness, he was pretty close to his family and shared a special relationship with his brother, Carl Schiller. Moreover, Ed's life had started to look up shortly before his death, as reports mentioned that he had gotten back together with his high school sweetheart, Stacey Rock.
In fact, several of Ed's friends advised him against getting back with Stacey, but the 38-year-old was adamant about building a future with her. He did not even care about Stacey's recent divorce, which made many wonder if that was the reason behind the shocking murder. Ed drove to his workplace in Newton, Massachusetts, as usual on January 13, 2006, but he sat for a few extra minutes in his car since he was talking with Stacey on the phone.
Reports later mentioned that Ed was in his car, parked in a parking lot next to his office when the perpetrator walked up to his window and shot him at point-blank range. Since there were a few witnesses who had heard the gunshot, it did not take long for first responders to reach the site, and they found Ed slumped over the steering wheel, bleeding profusely from a bullet wound. Subsequently, an autopsy determined that the victim was shot to death at close range, and the police began a homicide investigation.
Who Killed Edward Schiller?
The initial investigation into Ed Schiller's murder was challenging as there were very few leads to work on. While a thorough search of the crime scene and its surrounding areas failed to point at an immediate suspect, none of the eyewitnesses got a good look at the shooter's face. However, they were able to perfectly describe a red Ford Taurus, which was allegedly spotted at the crime scene around the time of the murder. Still, tracing the car to its owner proved quite difficult, and the case sat without any progress for quite some time.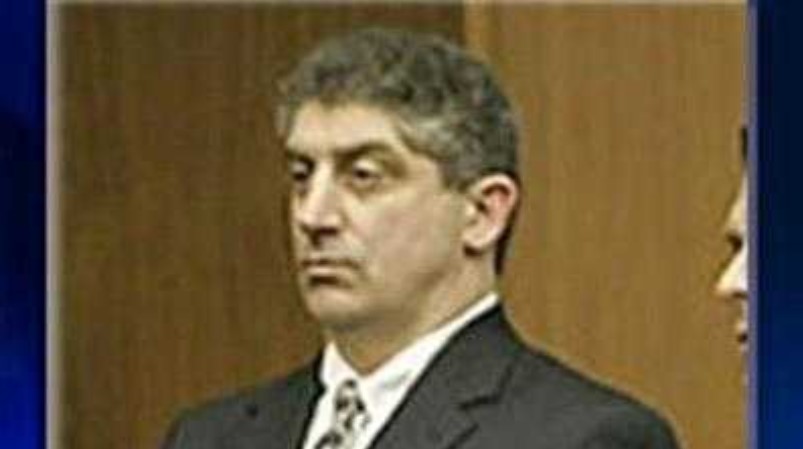 In the meantime, the police looked into Ed's personal relationships and learned that although he was dating Stacey Rock at that time, she had recently divorced her ex-husband, James Brescia, who was known to be a jealous individual. In fact, a few of Ed's friends mentioned that the victim expected an attack on his life and asked others to accuse James if he was ever found dead. On top of it, the police also discovered how James Brescia had talked about his jealousy with others and was determined not to let Ed come near his kids since he believed the victim had a habit of drug use.
James' involvement in the murder appeared even more apparent when authorities found a discarded phone card and learned that he had been in constant contact with a person named Scott Foxworth. Surprisingly, the red Ford Tauras spotted at the crime scene was soon traced to Scott, and the police believed James hired him to murder Ed Schiller. However, with no physical evidence to tie either James or Scott to the murder, authorities were forced to wait until a woman named Nancy Campbell approached them with some critical information.
Nancy, who turned out to be James' co-worker, claimed she had knowledge about the whole plot as the suspect asked her to find a hitman for the job. That was when she put James in contact with her ex-boyfriend, Scott Foxworth, and the two men went on to plan the crime. Thus, with enough evidence for a trial, the police soon arrested James and Scott before charging them with murder.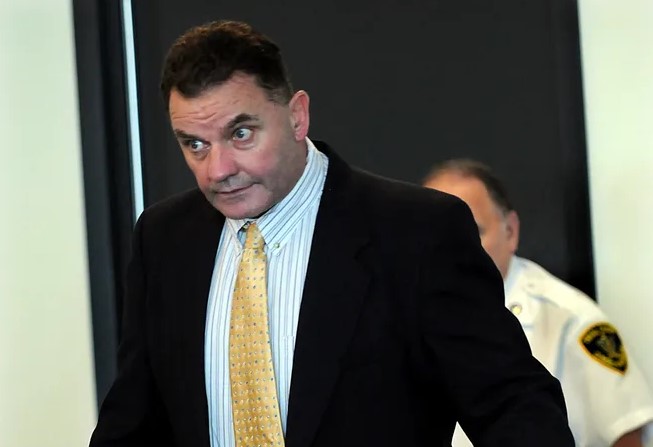 When presented in court, both James Brescia and Scott Foxworth pleaded not guilty to the charges against them. However, the witness statements, along with phone records, proved to be enough for a conviction, as both suspects were found guilty of murder in the first degree and conspiracy to commit murder. As a result, they were sentenced to life in prison without parole in 2008, and while James Brescia is currently incarcerated at the Massachusetts Correctional Institution Norfolk, Scott Foxworth is spending his days behind bars at the Old Colony Correctional Center in Bridgewater, Massachusetts.
Read More: Makia Coney Murder: Where Are Charles Southern and Connor Pridgen Now?