NBC's 'Dateline: The Surfer and the Bird Rock Bandits' features the senseless murder of a 24-year-old aspiring professional surfer, Emery Kauanui, in La Jolla, California, in late May 2007. The police arrested the perpetrators involved within hours of the victim succumbing to his injuries. However, a lengthy legal battle ensued, with the prosecution and defense fighting over the charges and acquaintances taking plea deals. If you're interested in learning more about the case, including the convicted killer's identity and current whereabouts, read on.
How Did Emery Kauanui Die?
Emery Kealiikane Kauanui Jr. was born to Cynthia Kauanui and Emery Kauanui Sr. in Kauai County, Hawaii, on December 31, 1982. Known for his talent and infectious spirit, he was deeply loved by his family and friends. He grew up surfing on the world-famous beaches of Kauai and possessed a unique connection with the waves. A skilled surfer, he was on the brink of realizing his dream of becoming a professional and making a career out of it. Cynthia recalled, "He was incredible. He could fly through the air just like a rocket. He just enjoyed the ocean."
However, the Kauanui family's life was upended when Hurricane Iniki hit Kauai in 1992, prompting Cynthia to relocate with her sons to California, searching for a better life. Settling in La Jolla, California, she established a modeling agency and worked hard to provide for her family. Emery's exceptional surfing abilities gained him recognition at La Jolla's Windansea Beach despite facing initial challenges as an outsider. He eventually earned the respect of the local surfers through his skill and friendly demeanor.
Emery's girlfriend, Jenny Grosso, described him as charming, good-looking, and one of the best surfers in La Jolla. With sponsors showing interest and financial opportunities on the horizon, Emery was on the verge of turning professional, which was a proud moment for him and his family. Hence, it was shocking when the 24-year-old suffered critical injuries following a bar fight in the early hours of May 24, 2007. He succumbed to his injuries at the hospital four days later, and the official cause of death was blunt force trauma to the head.
Who Killed Emery Kauanui?
On the evening of May 23, 2007, Emery and Jennifer planned to meet at a La Jolla bar called the Brew House at 8:00 pm. However, Jennifer arrived late — between 11 and 11:30 pm — due to work commitments and found Emery sitting with two friends. As the evening progressed, the cheerful Emery's mood shifted due to intoxication. Around 30 minutes later, The Birdrock Bandits — a local gang of high school friends — rolled in. They were infamous in the neighborhood for picking up bar fights, drunken brawls, and assaulting people.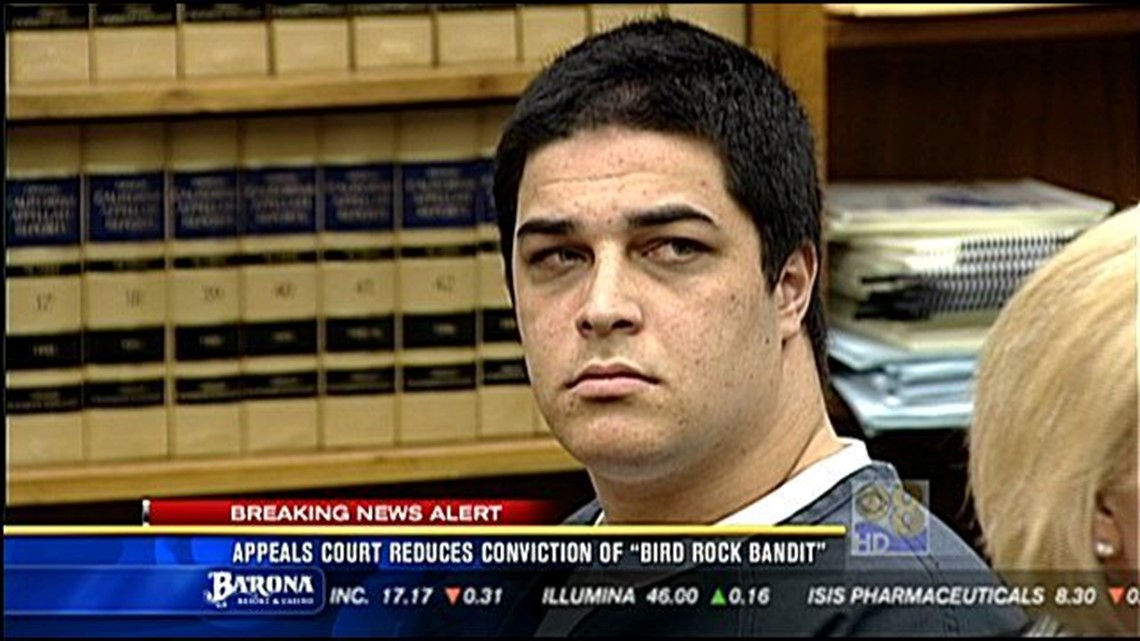 The group consisted of — Seth Cravens, the ring leader, Henri "Hank" Hendricks, Orlando Osuna, Matthew Yanke, and Orlando "Eric" House. The show noted how, apart from Hank, who made it to the University of New Hampshire, the rest stayed in their native town and spent their days picking fights and drinking. The group was celebrating Hank's visit to La Jolla, and Seth even socialized with Emery and Jennifer, whom he knew from high school. However, tensions arose later when Emery accidentally spilled his drink on Eric.
An altercation ensued, with Eric threatening Emery and Seth's comments that escalated the situation. The bar's staff intervened, ultimately leading to the manager, Ron Troyano, asking them to leave. Emery and Jennifer left the bar, and tensions escalated further outside as the confrontation between Eric and him resumed. Jennifer took Emery's keys and drove him to his house around 1:18 am on May 24. Neighbors heard Emery screaming and arguing with someone on the phone and Jennifer asking him to calm down and get inside.
After calming down Emery, Jennifer returned on foot to a Vons parking lot near the bar where she had left her car. As she reached The Brew House, she witnessed Seth and his group outside, exhibiting aggressive behavior. She tried to deter them from pursuing any violent actions, but her efforts were in vain. The Birdrock Bandits left in a Ford Explorer and headed toward Emery's house. Jennifer panicked and attempted to contact her boyfriend, but he did not answer. She hurried to his house, arriving just moments after the Explorer.
Jennifer witnessed a physical altercation taking place between Emery and Eric. She attempted to intervene by kicking Eric and, amidst the chaos, called 911 for assistance. She tried to stop the brawl, only for others in the group to pull her away. The confrontation between Emery and Eric escalated, with Emery confronting Seth about the attack on his own property. Without warning, Seth struck him with a decisive fatal punch, which caused Emery to fall and hit his head on the pavement.
Jennifer later testified in court about hearing the impact and witnessing blood pooling around Emery's head. He was rendered unconscious and severely injured. Her emotional response grew more intense, and she continued confronting Seth and the others involved, creating a stir and waking up more neighbors. The assailants hurriedly fled, leaving behind a severely injured Emery and a wounded Eric, allegedly looking for his lost tooth. The police arrived to arrest Eric, while an ambulance rushed a critically injured Emery to the hospital.
Where is Seth Cravens Now?
After leaving the scene, the four of the Birdrock Bandits spent the night at a friend's house as Emery was rushed to the hospital. While the latter struggled for his life at the hospital and underwent several critical surgeries, a right-handed Seth bragged and expressed surprise about knocking him out with one punch from his left hand. Eric was released the following morning, but all five were arrested after Emery succumbed to his injuries on May 28, 2007. The community was stunned when the aggressive prosecutors brought gang-related charges against them.
While the judge dismissed the gang-related charge against the quintet, four, except for Seth, pled guilty to various lesser charges and received reduced sentences since they did not have adult criminal records. However, Seth refused to accept a plea deal that required him to plead guilty to voluntary manslaughter and receive an 18-year prison sentence. He went to trial for second-degree murder, and his defense counsel tried their best to prove a lack of intended malice when he punched Emery.
However, the prosecution introduced several victims who alleged Seth tended toward violence. His relentless bravado and bragging of his fights were repeatedly highlighted during his 2008 trial. A jury convicted him of second-degree murder, making a criminal threat, battery, and four counts of assault using force likely to produce significant bodily injury in February 2009. He was sentenced to 20 years to life, with an appeals court reducing his murder charge to voluntary manslaughter in 2010 but reinstated in 2012 by the Supreme Court. The 37-year-old is incarcerated at the California State Prison in Corcoran and will be eligible for parole in March 2025.
Read More: Ken Eaton Murder: Where Are Billy Green and Gary Titus Now?