In Netflix's 'Pain Hustlers,' the top executives of Zanna Therapeutics are caught in a bind when they realize that the drug that was supposed to earn them top dollar is not being sold. The owner of the company, Jack Neel, and his group of executives are all scratching their heads about what to do next. Eventually, things take a turn, especially with the arrival of Liza Drake, and soon, all the executives find themselves in competition with her. Things get dicier as the company's practices become shadier, and Zanna's CEO, Eric Paley, is the first one to run away when he gets just one hint that things might go sideways. Here's what happened to the man who inspired Paley's character in 'Pain Hustlers.' SPOILERS AHEAD
Eric Paley is Loosely Based on Insys Therapeutics' Former CEO
'Pain Hustlers' takes the true story of Insys Therapeutics and gives it a fictional touch to turn it into an entertaining film that also educates the audience. Despite tinkering with the characters and certain details about them, the film relies on real-life personalities to sketch the defining events in the characters' arcs. For Eric Paley, that real-life inspiration comes from Michael Babich.
Babich was considered Insys head John Kapoor's protege, who hired him when Babich was still in his 20s. He worked his way up the ladder, serving different roles under Kapoor's leadership, until he became the chief executive. He was in his mid-30s when Subsys was brought into the market, and Babich got entangled in illegal activities that were suggested by others, if not him. When the speaker's program and bribing the doctors became the policy, he, reportedly, encouraged the reps to remember "the important nature of having one of their top targets as a speaker. It can pay big dividends for them."
Babich is also said to have accompanied Alec Burlakoff (Chris Evans' Pete Brenner in the film) when a former exotic dancer was hired to rope a doctor with lucrative opportunities into their program. Additionally, he was accused of being involved in arranging a system for the employees wherein they could block their caller ID while making calls to insurance companies posing as the staff of a doctor prescribing Subsys to non-cancer patients. He and Kapoor also allegedly struck a deal with a pharmacy and its doctors to ship directly to their pharmacy, which was not exactly legal.
Babich eventually pleaded guilty to "one count of conspiracy to commit mail fraud and wire fraud and one count of mail fraud" and agreed to cooperate with the authorities. He received a sentence of 30 months in prison, with "three years of supervised release, and ordered to pay restitution and forfeiture."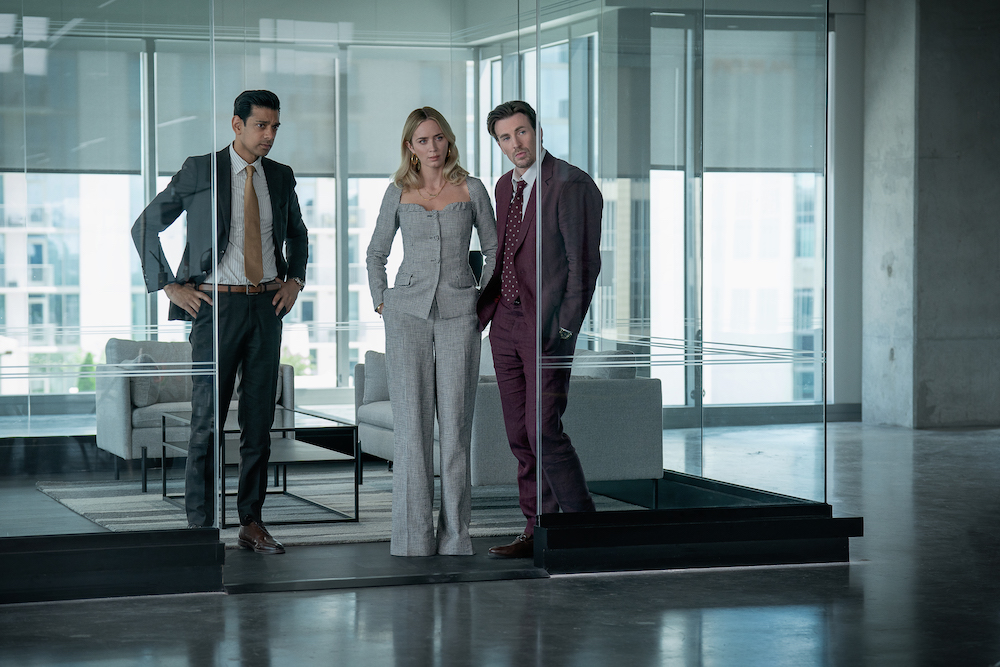 'Pain Hustlers' uses the overall narrative of Babich's part in Insys to create Eric Paley, filling in the gaps with fiction. For example, in 2015, Babich was fired from Insys, but no official explanation was made public for his sudden departure. The film uses this lack of information to create its own story about Paley trying to rat out his colleagues and getting caught. Still, both Babich and Paley leave with their pockets full. Babich is said to have received a severance of $45 million in addition to stock options, which he later sold.
Talking about his role in Insys, Babich once said he was made "the fall guy" for Insys. He confessed that he made a lot of money selling Subsys for the company but claimed that he also "took a lot more crap than anyone else."As for his participation in the illegal activities, he claimed he simply "followed the direction" of his boss, John Kapoor. By renaming and giving a few touch-ups to his character, 'Pain Hustlers' gets to explore that gray line Babich walked and is now trying to distance himself from.
Read More: Pain Hustlers: Is Liza Drake's Daughter Phoebe Based on a Real Person?