Loosely based on the 2018 New York Times interactive article titled 'The Pain Hustlers' written by Evan Hughes, Netflix's 'Pain Hustlers' is a biographical crime drama movie that stars Emily Blunt in the portrayal of Liza Drake, a high school dropout and a single mother who just lost her job and is not particularly hopeful about her future. When she crosses paths with a pharmaceutical sales rep named Pete Brenner, her financial situation sees a drastic positive change. However, it comes at the cost of her getting pulled into a deadly racketeering scheme.
Not only does Liza deal with her unhinged boss, but she also has to take care of her daughter whose medical condition is aggravating with each passing day. All these things make her question and doubt the decisions that led her to this point in her life. Set in Central Florida, the David Yates directorial unfolds in a wide range of interesting locations, including the motel, the office of the start-up company, and other sites, sparking questions in the minds of the audience regarding the filming sites of 'Pain Hustlers.' If you are in the same boat, we have your back!
Pain Hustlers Filming Locations
'Pain Hustlers' was filmed in Florida and Georgia, specifically in Miami, Atlanta, and Savannah. As per reports, principal photography of the Chris Evans starrer got underway in August 2022 and wrapped up in a couple of months, in late October of the same year. So, without wasting any time, let's find out about all the specific locations that make an appearance in the Netflix production!
Miami, Florida
A significant portion of 'Pain Hustlers' was lensed in Miami, a coastal metropolis situated in South Florida. The county seat of Miami-Dade County, Miami, is considered a major leader in several fields, including arts, culture, finance, commerce, and international trade. The city is home to many iconic landmarks and attractions, such as the Freedom Tower, the Vizcaya Museum and Gardens, Kaseya Center, Panorama Tower, Aston Martin Residences, and Four Seasons Hotel Miami, some of which you might be able to spot in the backdrop of a few exterior shots. In particular, the aerial shot of a property in the town of Golden Beach features in a few scenes.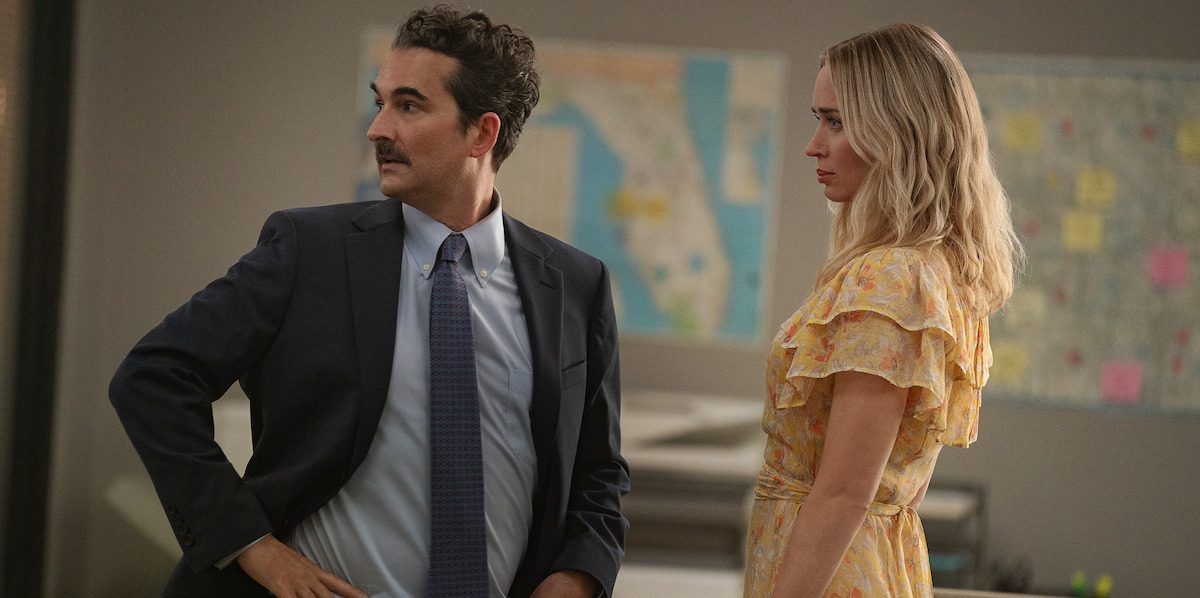 Moreover, reports suggest that the cast and crew spent a while north of Miami, in Central Florida. As the name suggests, it is a region that comprises the central part of Florida, including the Greater Orlando area. It is possible that the skyline of the region, which includes Walt Disney World, the John F. Kennedy Space Center, and 100 North Tampa, also appears in the background.
Atlanta, Georgia
The capital of Georgia and the seat of Fulton County, Atlanta, served as one of the primary production locations for 'Pain Hustlers.' The filming unit set up camp in various neighborhoods and streets against suitable backdrops to tape several key scenes, both interior as well as exterior. In a September 2023 interview with Screen Daily, the filmmaker David Yates opened up about his experience of shooting in Atlanta.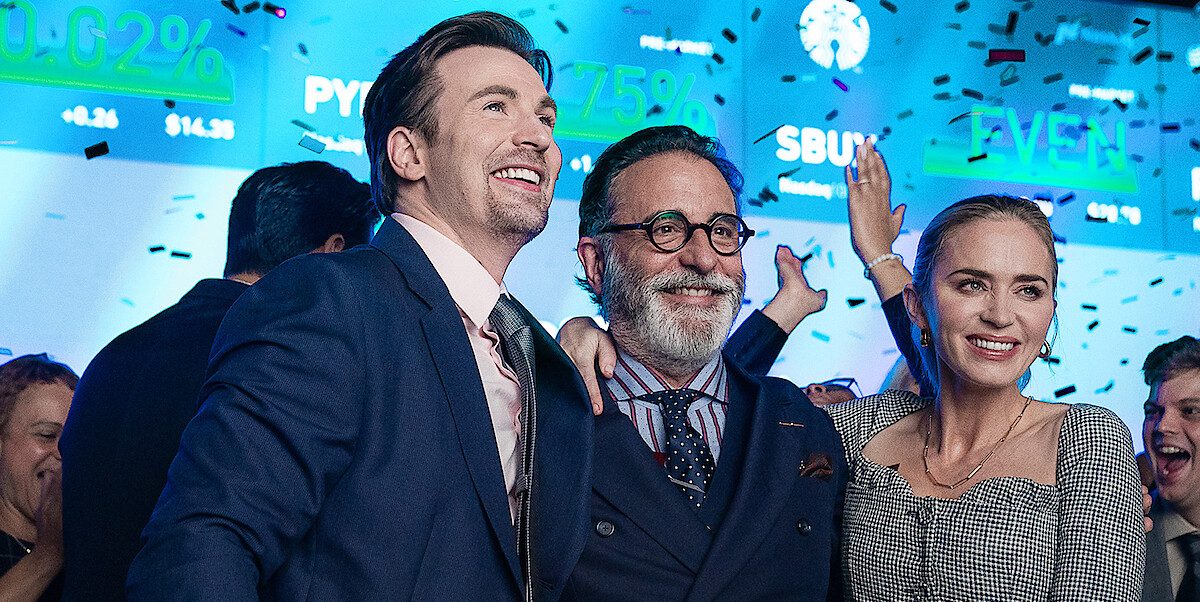 Yates stated, "I had never made a film in America, so it intrigued me working in an American landscape. Before all those big Potter movies, my career was defined by moving fast, shooting fast, being on location, (making) very grounded, earthy dramas. With this, we were on, sometimes, two or three locations a day in Atlanta, shooting fast. It was a pleasure to go back to that, not waiting for the greenscreen or the puppet to come on."
Savannah, Georgia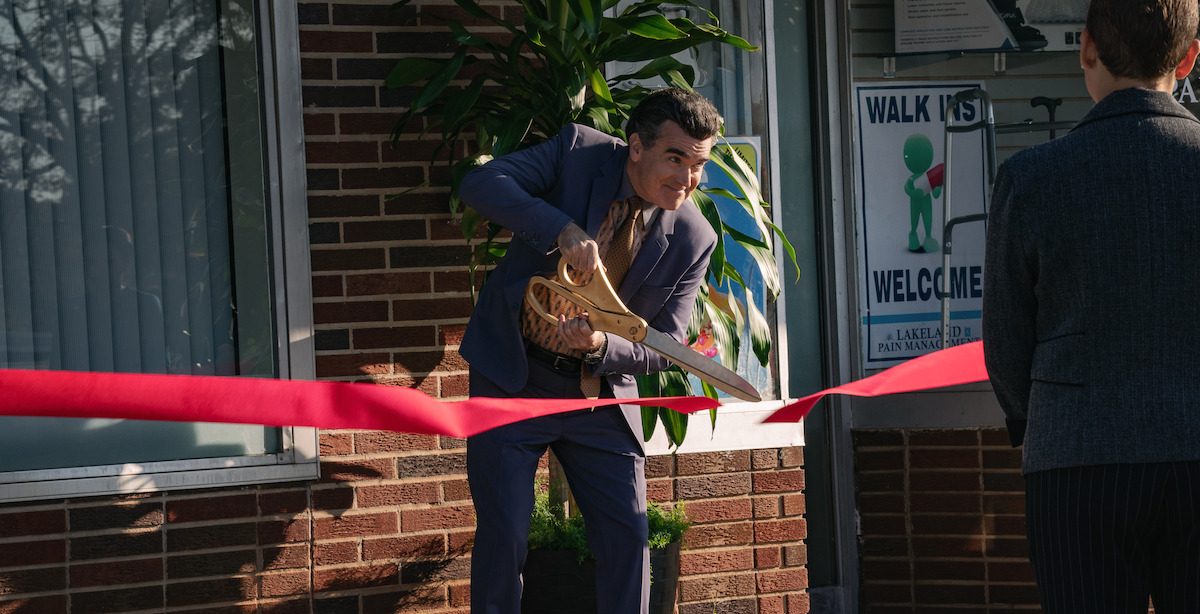 For shooting purposes, the director of 'Pain Hustlers' and his team traveled to Savannah, the oldest city in Georgia and the county seat of Chatham County. To be specific, numerous pivotal sequences were recorded in and around Traveler's Inn at 5629 Ogeechee Road in the city of Savannah. Offering a budget-friendly setting, the inn offers a wide range of amenities suitable for all kinds of travelers looking for an ideal mix of comfort, value, and convenience. The parking area of Traveler's Inn makes multiple appearances throughout the film.
Read More: Best Con Artist Movies