NBC's 'Dateline: Page Turner' chronicles how Eric Richins, a successful businessman, was allegedly murdered inside his Kamas, Utah, home in early March 2022. The episode features interviews with investigators, the victim's family, the suspect's relatives, and others involved with the complex case to provide a comprehensive view of what happened.
How Did Eric Richins Die?
Eric Eugene Richins was born to Gene and Linda (née Carter) Richins in Bountiful in Davis County, Utah, on May 13, 1982. As the eldest child, he embraced the responsibilities that came with it, demonstrating unwavering dedication and fierce loyalty to his family. His formative years were characterized by hard work and a deep love for his sisters, Katie (née Clint) Benson and Amy (née William) Richins, whom he led and cared for passionately. At a young age, Eric discovered the joys of tending to horses and cows on the family ranch.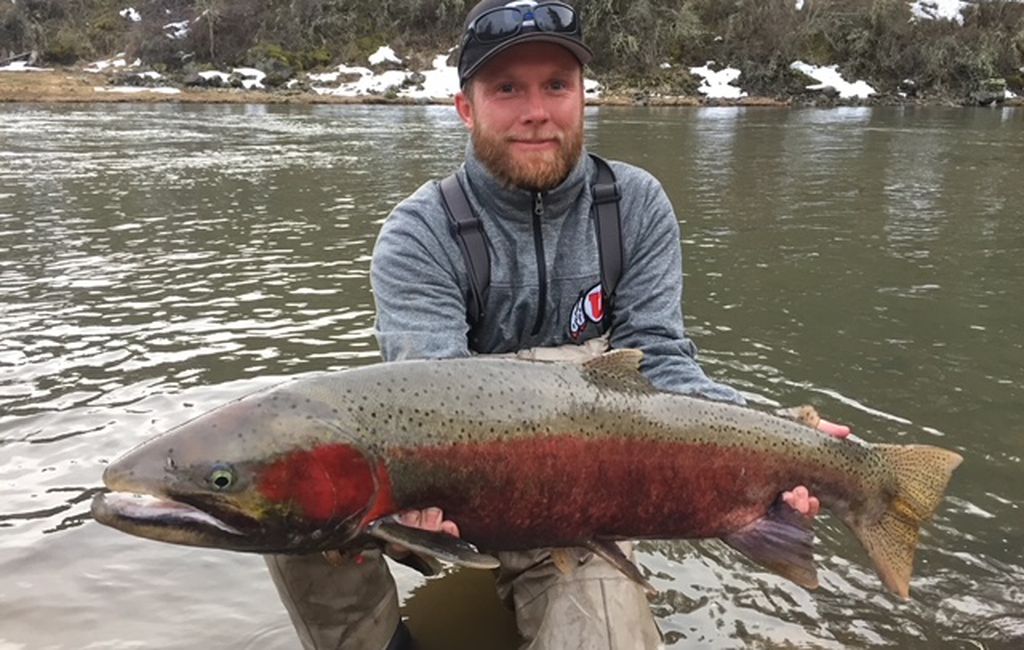 He spent countless hours assisting his father with ranch chores, from hauling hay to tending to the animals and repairing fences. His devotion to his family was unwavering, and he cherished his roles as a son, brother, and uncle. Eric's passion for sports was evident throughout his upbringing. He enthusiastically engaged in various athletic activities, from cross country and basketball to baseball and soccer. His dedication extended to coaching, as he took on the roles of coach or assistant coach for his children's teams.
Eric instilled values of aggression and wholehearted effort in the young athletes he mentored, caring deeply for each child's development. An ardent outdoorsman and dedicated hunter, he honed his skills as an archer and marksman. His hunting expeditions took him to various corners of the globe, where he claimed multiple trophy animals in Africa, Mexico, Canada, and the United States. His faith was an integral part of his life, as he was a member of the Church of Jesus Christ of Latter-day Saints and dedicated two years to a mission in Mexico City.
He became fluent in Spanish during his service, which helped him in his higher studies after graduating from Woods Cross High. His educational pursuits led him to attain a bachelor's degree in International Studies with a minor in Spanish from the University of Utah in 2011. With a blend of business sense and foresight, Eric built a highly successful business, C&E Stone Masonry, with his business partner and close friend Cody Wright, with the letters in the company's name corresponding to their initials.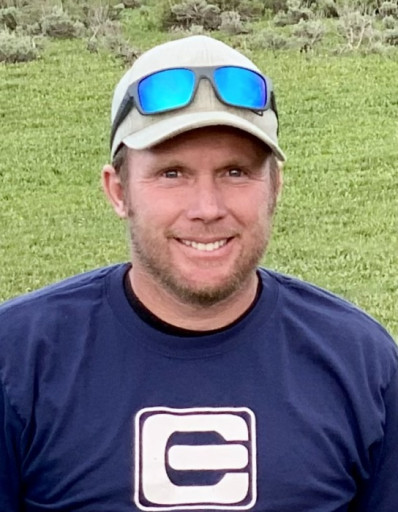 His unique ability to form close relationships with those he worked with played a pivotal role in his business's flourishing. He quietly supported causes close to his heart without seeking recognition or accolades throughout his life. On June 15, 2013, Eric married Kouri Richins in the backyard of their Kamas home, and they eventually had three sons — Carter, Ashton, and Weston. Greg Skordas, a Salt Lake City attorney and the Richins family spokesperson, described him as a devoted father and husband.
Greg added, "Mostly, Eric liked to be with his boys. He wanted to be very much a part of their lives and was thus very active in their extracurricular activities. What he liked to do was be a father. That was his favorite thing. And he was very much in love with his wife." Hence, it was shocking when Eric, 39, was found dead at the foot of his bed on March 4, 2022. His autopsy and toxicology reports determined that Eric died of an overdose after the medical examiner found five times the lethal dosage of fentanyl in his system.
Eric Richins' Was Allegedly Killed by His Wife Kouri Richins
According to an amended court document filed May 18, 2023, allegations surfaced against Kouri involving the purchase of multiple life insurance policies on her husband, Eric, totaling nearly $2 million between 2015 and 2017. The prosecution accused that these policies were obtained without Eric's knowledge. In September 2020, he discovered disturbing financial actions taken by his wife. She had allegedly obtained and expended a $250,000 home equity line of credit on their Kamas residence.
She had also allegedly withdrawn over $100,000 from his bank accounts and accumulated more than $30,000 in expenditures using his credit cards. The court document also accused her of misappropriating funds meant for federal and state quarterly tax payments, amounting to at least $134,346. Eric confronted her about these financial discrepancies, and she agreed to repay him. In October 2020, Eric took significant legal steps to protect his assets. He consulted with both a divorce lawyer and an estate planning lawyer, unbeknownst to his wife.
Eric modified his will, established a living trust, and placed his estate under the supervision of his sister, Katie Richins-Benson. Additionally, he transferred his partnership interest in his business to the trust and designated it as the beneficiary of his $500,000 life insurance policy. He and his business partner, Cody, held $2 million life insurance policies naming each other as beneficiaries — a standard practice between two business partners. Greg explained, "It gives you the funds to buy the other party out if they die."
However, allegations arose that Kouri modified the policy on January 1, 2022, to designate herself as the beneficiary. Eric was alerted to this change and subsequently reinstated Cody as the beneficiary. Later that month, she allegedly initiated the application process for a new $100,000 life insurance policy on Eric's life. Police sources stated Kouri contacted an acquaintance named C.L. and requested fentanyl in early February 2022. C.L. claimed he supplied her with the pills in a hand-to-hand transaction on February 11 or February 12.
Data from her phone showed multiple communications with C.L. in January 2022, although the content of these messages remained undetermined due to data deletion from her phone. Valentine's Day 2022 took a harrowing turn for Eric when he experienced an allergic reaction after consuming a sandwich prepared by Kouri. He broke out in hives and experienced difficulty breathing. Suspicions of poisoning arose, with Eric sharing his concerns with a friend. It was alleged that Richins had left the sandwich with a love note on the seat of his truck.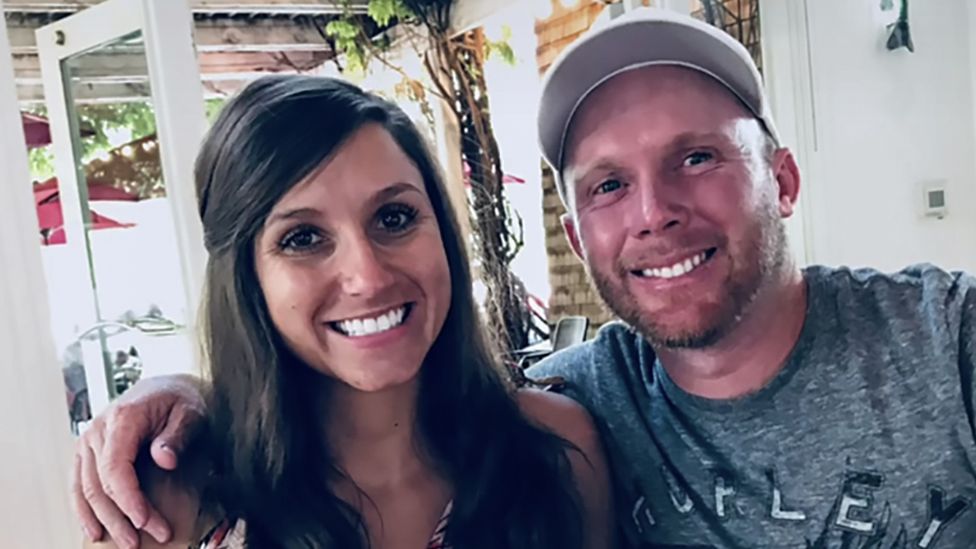 Following this incident, tensions escalated. In late February 2022, Kouri purportedly contacted C.L. again, expressing dissatisfaction with the potency of the fentanyl pills and requesting stronger ones, making a reference to "Michael Jackson stuff." C.L. complied with her request. By March 3, 2022, Kouri was facing substantial financial liabilities, with outstanding debts totaling over a million dollars. The day before Eric's death, she engaged in conversations with a money lender and had an extensive telephone call with the IRS.
These discussions revealed her outstanding state and federal tax liabilities, amounting to $189,840, along with her debt to her husband, which was at least $514,346. Eric was found dead in their Kamas home after having a celebratory drink for his wife's business deal on March 4, 2022. The medical examiner reported that he had five times the lethal dosage of illicit fentanyl in his system, ingested orally. Kouri told authorities that she fell asleep in one of her sons' rooms and when she woke up and went to her bedroom, her husband was cold to the touch.
On May 8, 2023, Kouri was arrested on charges of aggravated murder and three counts of possession of a controlled substance with intent to distribute. Her defense counsel denied the allegations during a June 10 hearing and wrote in a court filing that there was "no substantial evidence to support the charges." They advocated for their client's release on bail and alleged C.L. — the state's primary witness — has given conflicting information about alleged fentanyl pills Richins purchased. The accused remains in custody, awaiting trial.