Netflix's 'Muscles & Mayhem' chronicles the birth of the competitive reality show 'American Gladiators,' and even explores the rumors of mismanagement and drug abuse that brought down its reputation. Through one-on-one interviews, the Netflix docu-series provides us with an unprecedented look into the working of the 1989 show and even introduces us to several former Gladiators who share their experiences. One of the former Gladiators to stand out was Erika Andersch, who gained fame as Diamond. Well, with fans now eager to learn more, let's find out where Erika is at present, shall we?
Who is Erika Andersch?
Readers will be interested to know that Erika Andersch was born in Germany, although she moved to the United States at a relatively young age and enjoyed an active childhood. Moreover, like most of her 'American Gladiators' co-stars, she discovered her attraction for athletics while in high school and even excelled in several outdoor sports, including volleyball, softball, basketball, and even soccer. It did not take long for the coaches to notice Erika's talent; she was a regular fixture on the school team.
In the meantime, Erika realized that weight training and bodybuilding effectively improved her performance as an athlete. However, her love for bodybuilding deepened when she realized that the sport could give her immense confidence in her daily life. Hence, after graduating high school, Erika began exploring a career as a professional bodybuilder, and her loved ones were entirely on board with this decision. In fact, her family even encouraged her to attend the New England Bodybuilding Championship, which she won in 1988.
A few years after winning the championship, Erika moved to California as it offered state-of-the-art weight and body training for aspiring bodybuilders around that time. Once settled in her new home, the former Gladiator explored other outdoorsy hobbies, including skiing, canoeing, rowing, and cycling. Since Erika was already well known in the bodybuilding industry, it did not take long for producers to take note, and she got an opportunity to become a regular cast member on season 2 of 'American Gladiators.' Incidentally, she stayed on the cast list throughout seasons 2 and 3 before returning in season 5 and remaining on board throughout their live tour.
Where is Erika Andersch Now?
While on 'American Gladiators,' Erika earned fame through her stage name, Diamond, and she was known to be an all-round performer who never hesitated to give it her all in the competition. Furthermore, her performance on the show even paved the way for a successful career in the entertainment industry. Erika later played The Knifethrower Dame in the 1992 movie 'Batman Returns,' and was also a part of 'Lois & Clark: The New Adventures of Superman' season 2. On top of it, readers will be interested to know that she even worked as a model for quite a few years and has been featured in popular publications like 'Playboy.'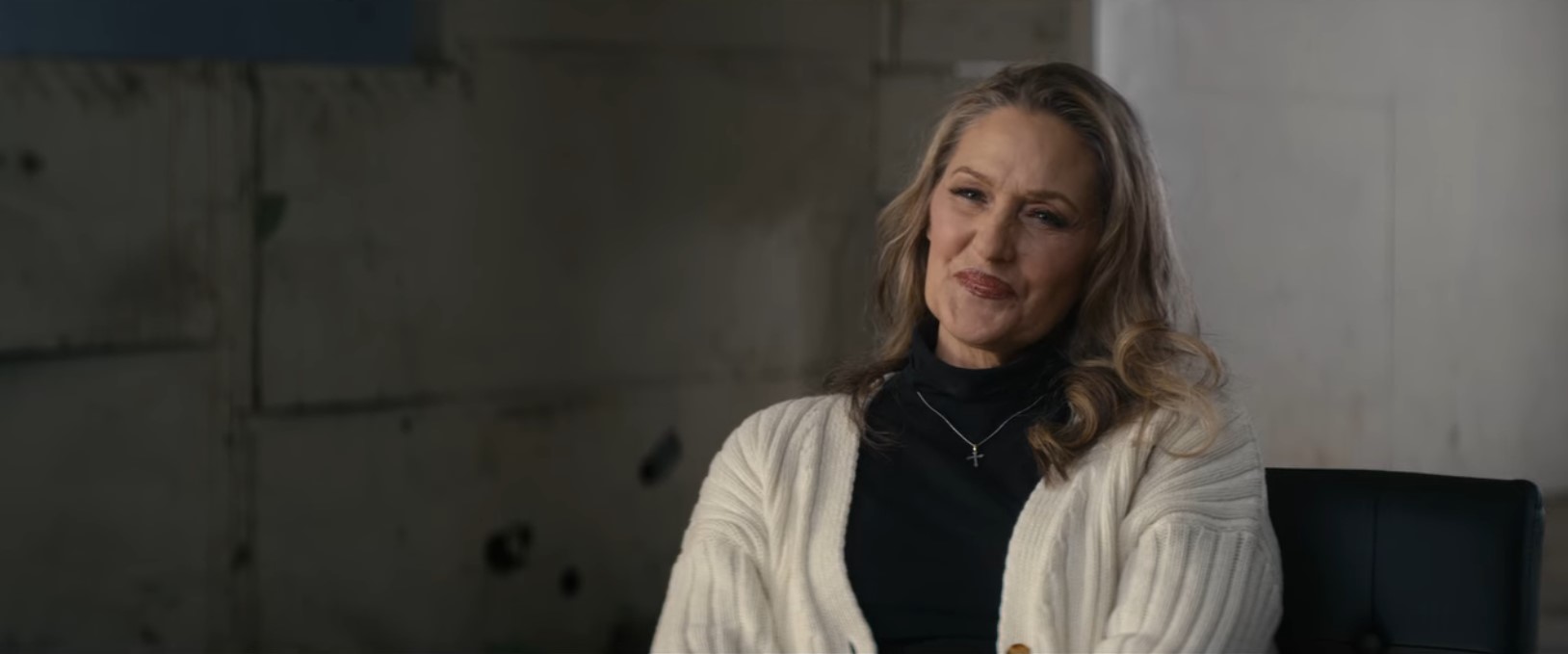 At present, Erika has retired from her profession as an entertainment star and prefers to keep her personal life under wraps. Although she has described herself as an artist on social media, most of her accounts are private as she likes to stay under the radar. Nevertheless, while on the show, Erika mentioned that she still maintains connections with a few of her 'American Gladiators' co-stars, and we hope success never eludes her in her future endeavors.
Read More: Lori Fetrick AKA Ice: Where is the American Gladiator Now?