Episode 203 of Oxygen's 'Killer Relationship With Faith Jenkins' chronicles how 50-year-old Everilda Watson was murdered inside a Las Vegas, Nevada, hotel in July 2006. The authorities have not found her remains to date though they collected enough evidence to arrest the perpetrator and bring them to justice within four years of the heinous crime. If you wish to know more about the case, including the killer's identity and current whereabouts, we've your back. Let's dive in then, shall we?
How Did Everilda Watson Die?
Everilda Duran "Evie" Watson was born in Guatemala on July 9, 1956, and grew up with her family on a rural coffee plantation. She was 15 when she first met John Watson, who had been interning in the Central American country under a professor. He returned to Guatemala two years later, and a whirlwind romance ensued despite their vast age difference. The couple's youngest son, Richard Watson, said, "She's a lovely young lady, he's a handsome man, sparks were flying from both sides." Despite her parents' disapproval, the 17-year-old agreed to marry John, then 34, and move to the United States.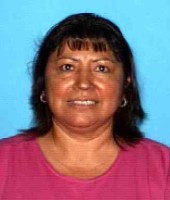 Their son, Michael Watson, explained, "My mom was independent. She saw a future with my father and went after that." According to the show, the couple married in 1973 and settled in California. Richard said, "My father started working as a math teacher, my mom went to high school specifically to finish it out, and she was the popular girl. He said, 'Go make friends, but come back home to me.'" Warming up to her new life, Evie and John shifted to Ontario, California, after her graduation. He found work as a teacher in a local high school, and the partners welcomed three sons in their more than three-decades-long wedlock.
Michael recalled, "Growing up, there was a lot of love in the family." Hence, it was a fantastic surprise when John decided to celebrate his wife's 50th birthday by throwing a surprise party and booking a five-day trip to Las Vegas, followed by a ticket to Guatemala to visit her family. Evie boarded the plane on July 11, 2006, only to be never seen again. While her body was never found, the authorities hypothesized she was fatally shot before the perpetrator dismembered her body and disposed of it across the Nevadan desert.
Who Killed Everilda Watson?
According to the show, John and Evie possessed extensively different personalities, with him being allegedly notoriously tight-fisted. On the other hand, his extroverted wife had a spending streak, going out with friends and being the life of the party. John's miserly behavior did not always sit well with Evie, with them regularly fighting over it and even thinking of calling it quits at one point. However, they decided to give their marriage another shot when their young children urged them to stay together and sort out their differences.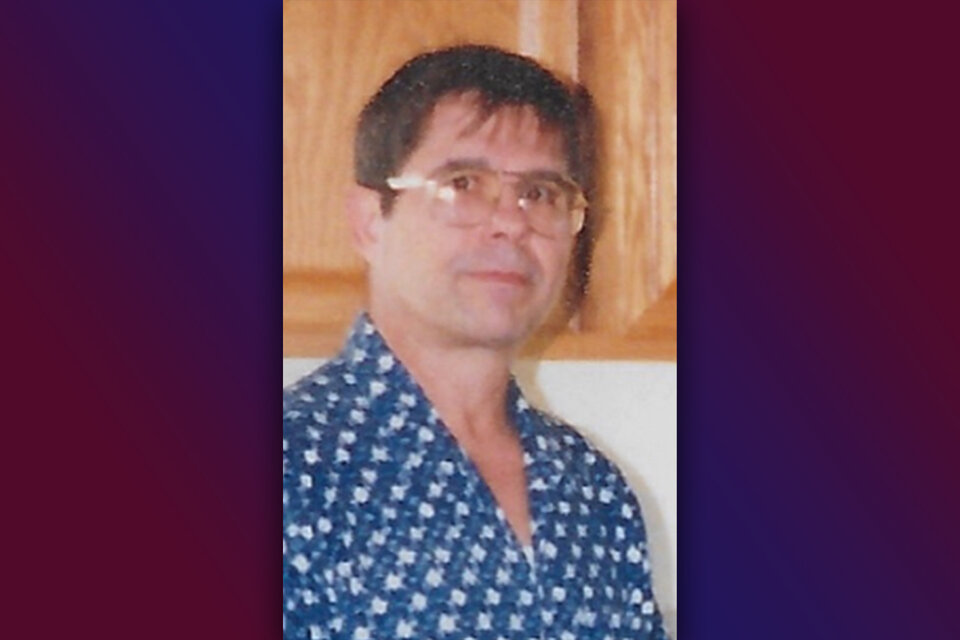 By the time Evie turned 50 in July 2006, John had recently retired after 37 years of teaching. The episode noted that their marriage was thriving, and they looked forward to entering the golden years of their lives together. Michael recalled, "Their relationship was on solid ground. They seemed to have more fun." On July 10, 2006, John set out on his Jeep to Vegas to meet his wife at the airport when she flew in the following day as she despised long car trips. Michael stated, "We figured that they would be having fun and staying up all hours of the night, so we tried not to bother them."
However, his worst nightmare came alive when John called in on July 12 to inform him and his brothers that their mother was missing. John asked Michael not to worry and told him he was handling it. But days passed without any information about Evie's whereabouts, and one of the concerned sons contacted the Ontario police on July 15. Their worry intensified after their father returned home without his wife. Richard remembered, "My dad does not seem upset that she's missing. So as my dad's talking with my brothers, one of them steps out so that they can call the police."
Ontario Police Detective Brad Bristow responded to the complaint and interviewed John about what happened in Vegas. John told him his drunk wife had gone away after they got into a fight the night she arrived. Detective Bristow recalled, "John told us that he hung around looking for her, going in and out of casinos, but she was nowhere to be seen." Police sources claimed John further alleged Evie called him the following morning and said she went to the Los Angeles airport with another woman from Guatemala to catch her flight to her native country.
However, the investigators found it difficult to believe John's statement since records showed he never reported his wife missing in Las Vegas. They searched his Jeep and found plastic sheeting, bleach, air freshener, antifreeze, and incense. When a further examination of the vehicle uncovered blood stains in various parts, they took John into custody for further questioning. While interrogating him, the police discovered John had been carrying two fake ID cards, which he claimed to use for illegal card counting. He was charged with forgery but released on bond later.
John's children found a gun inside the home, which tested positive for gunshot residue. While tracing his steps in Vegas, the officers found he had stayed at The Tuscany Suites and Casino under a false name in June 2006. Before checking out, he reserved the same room and the neighboring room for July 10-14. The police also went through hours of surveillance footage to find John entering the hotel wearing a disguise. They searched the room to discover the bathroom drain tested positive for blood. The authorities also found footage of him buying cleaning supplies and a band saw in Vegas.
Where is John Watson Now?
After John Watson was released on bond, the police tailed him for 200 miles to Northern California as he occasionally stopped to dispose of some plastic bags. They collected a few of the bags to find the plastic sheeting contained decomposing biological material. The officers rechecked the hotel room to find blood under a carpet, and all the blood samples, including the one found in John's vehicle, tested positive for Evie's. The investigators believed they had enough evidence against him and charged John with first-degree kidnapping and first-degree murder.
According to the protection, John used his fake ID to book the hotel room, fatally shot his wife, and disposed of her dismembered body parts across the Nevadan desert. As for the motive, the prosecutors claimed the miserly husband did not want to share his retirement fund with his wife, who was planning on divorcing him. Though Evie's remains have not been found, a jury convicted John and sentenced him to death in late 2010. While in prison, John wrote letters claiming he had cooked and eaten part of his wife's body. The 82-year-old remains on death row at the Northern Nevada Correctional Center.
Read More: Ben Novack Jr. Murder: Where Are Narcy Novack and Cristóbal Véliz Now?