'Amores Perros' was Alejandro González Iñárritu's first feature film released in the year 2000. It is the first film in Iñárritu's renowned 'Death Trilogy', where hopes of love and a better life are obliterated at the hands of fate, abandonment and violence. The film made him a celebrated figure in world cinema and earned him an Oscar nomination under the category of Best Foreign Language Film. Starring Gael Garcia Bernal, Emilio Echevarria and Goya Toledo, the film is a social commentary that revolves around 3 sets of characters and how a fatal car accident changes their lives forever. By showcasing the depths of Mexico City in a gripping non-linear narrative, 'Amores Perros' depicts the brutality of human existence and the cruelty of humans towards humans.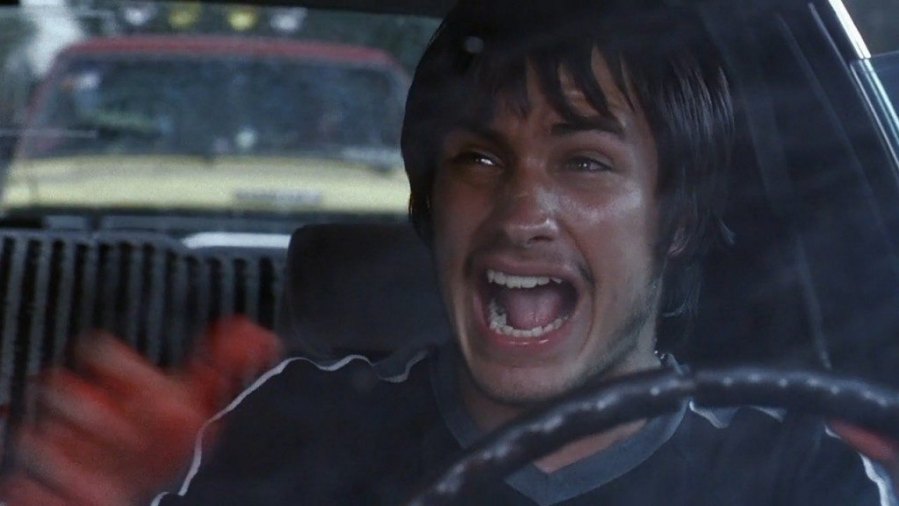 A real treat to watch, the film features stellar performances, a guerrilla style cinematography that will keep you on the edge and last but not least, an immersive storytelling. The narrative structure is very much identical to Tarantino's ''Pulp Fiction'' as the story does not progress in a chronological order.
Theme of Violence:
However, unlike Tarantino, the movie does not stylize violence but chooses to condemn it. Set pieces such as the dog fighting sequences, the domestic violence in the family of Octavio, El Chivo's journey, from a school teacher to a hitman, a brother's attempt to kill his own blood and lastly, Valeria's self obsession and post accident relationship with Daniel, symbolize how violence can truly destroy the well-being of humankind.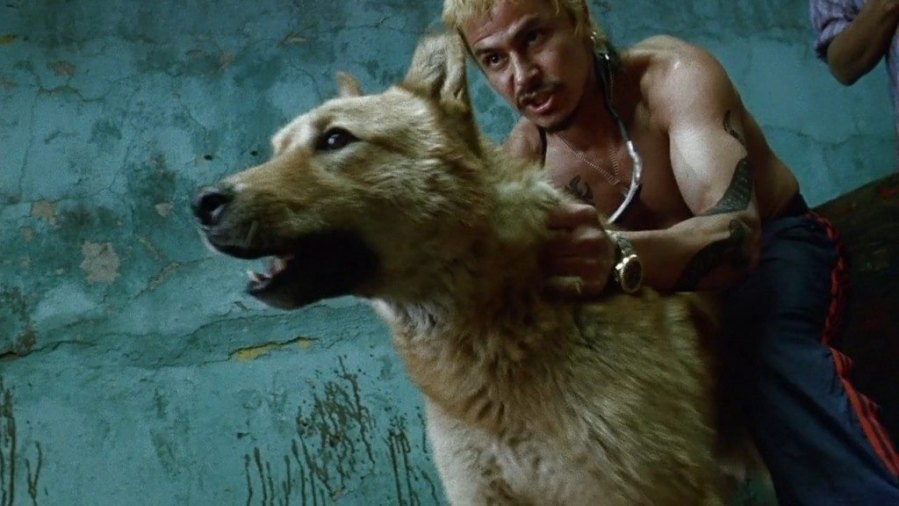 Dog fighting, which is a key element in the movie, is a gladiatorial practice, where two game dogs fight against one another for the entertainment of the spectators. Here, Cofi is the counterpart of El Chivo as both are killers for the highest bidder. On the other hand, Valeria's dog Richie is just the opposite of Cofi as one is meek and the later grows up to be extremely violent.
Theme of Inequality:
The characters belong from different parts of the society, as Octavio was raised in a bad neighborhood of Mexico City and did not flinch before giving away his pet, whereas Daniel and Valeria are the elites, leading a lush and opulent lifestyle. Inarritu and his Cinematographer , Rodrigo Prieto, followed different approach for each set of characters.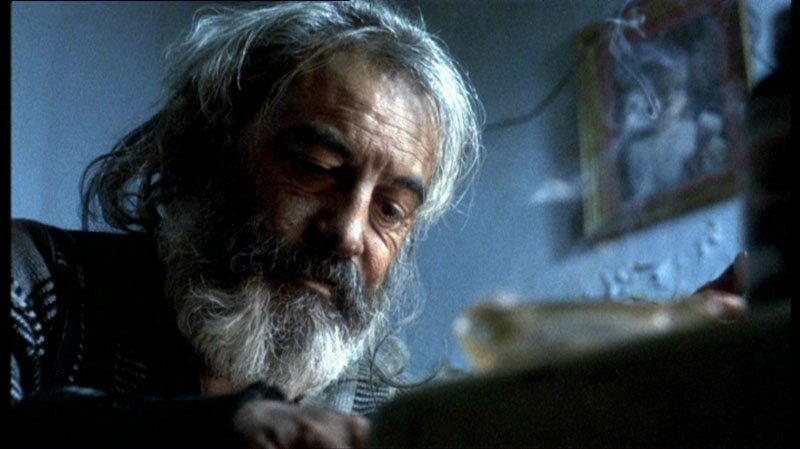 The segment of Octavio features extreme close-ups in which a single face or parts of faces can be seen on the screen. The segment of Valeria is mostly captured using mid-shots by which most of the modern TV shows are photographed. And the filmmakers used long shots in the segment of El Chivo plot as he roams around the city and looks for his daughter and his victims from a distance.
Well Written Set Pieces: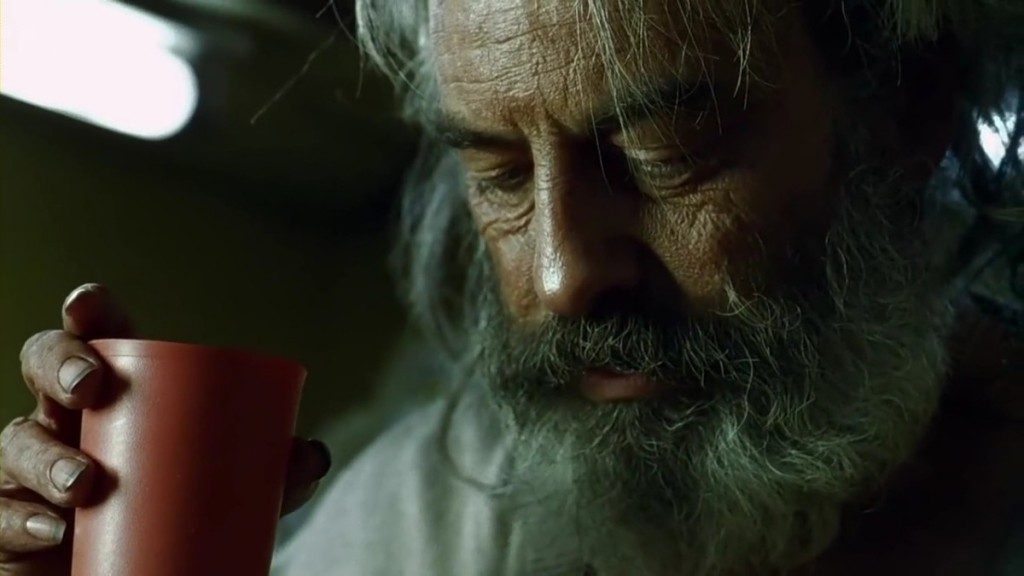 The film begins in medias res with an intense car chase sequence that results in a fatal accident and forms the rest of the story. The driver is Octavio (Gael García Bernal), the protagonist of the first segment. He is an audacious young man, who wants to make it big in order to run away with his sister-in-law Susana (Vanessa Bauche). In a desperate attempt to rescue Susana from his abusive and small time crook brother Ramiro (Marco Perez), Octavio offers his Rottweiler, Cofi to the gruesome world of Dogfighting accompanied by his friend Jorge.
The second segment shows the other side of Mexico City, where Daniel (Álvaro Guerrero) is a successful magazine publisher and is in a relationship with Valeria (Goya Toledo), a supermodel. Daniel leaves his family for Valeria and moves into a new apartment with Valeria and her dog Richie.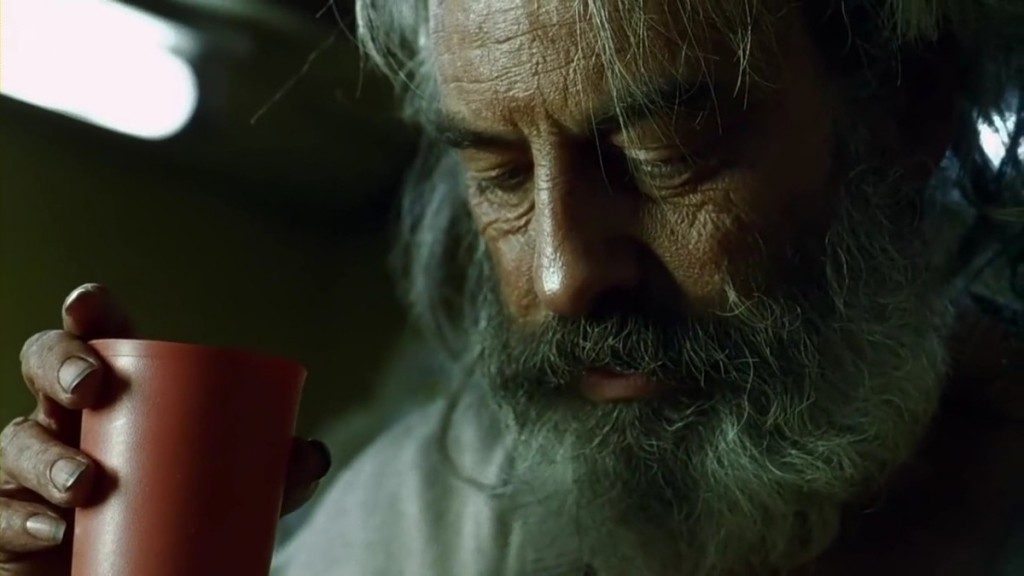 The final segment tells the story of El Chivo (Emilio Echevarría), who appears as an ominous figure throughout the film. El Chivo is a vagrant who roams around the streets of Mexico City, with his junk cart accompanied by several dogs he cares about. In reality, he works as a professional hitman and was an ex guerrilla, who carried out several terrorist attacks in the past and ultimately ended up in a 20 years prison sentence. Despite being a hitman, El Chivo desperately tries to contact his estranged daughter Maru, whom he abandoned for his guerrilla cause. As the film progresses, El Chivo is contracted by a businessman who offers a large sum of money for the life of his partner.
Theme of Fate:
The accident brings everyone down to a pit, from where they never recover. Valeria's leg injury worsens and her paranoia results in the amputation of her injured leg. Her dreams are shattered so are Octavio's, who faces refusal from Susana afterwards. El Chivo rescues Cofi from the carnage and sees his own reflection after Cofi kills all of his mongrels. Here, the theme of fate is established, which is one of the predominant factors in the film. The ending, however takes a drastic turn, as El Chivo refuses to kill his target and lets fate play its hand. He dissolves into a vast landscape along with Cofi, indicating that one can start all over again even with a history of violence.
Read More: Every Movie of Alejandro González Iñárritu, Ranked