Hosted by Carmen Electra, We TV's 'Ex Isle' is a reality show allowing struggling couples to break away from their unwanted toxic relationships and hopefully find what they seek. The show's first and, as of writing, the only season was released in 2016 and featured multiple couples and singles, each looking for a romantic match. Given just how exciting the show's events turn it to be, it is no wonder that people are eager to know what the cast members are up to these days. Well, let's dive right in and find the answers, shall we?
Where are Nicole and Freddie Now?
Nicole Ferrell And Freddie B were among the five couples who entered the show to see whether or not they wanted to continue having a relationship. While the former did wish to continue their relationship, the latter chose to leave with Drea Renee, a single he had connected with while on the show. Nicole is currently based in Akron, Ohio, and is the Host of 'Faab Mom Life' on Northcoast Radio and a Correspondent for Diva Gals Daily. The reality TV star is the proud mother of two boys and continues to make impressive strides in her professional and personal life.
Meanwhile, Freddie is seemingly still in a relationship with Drea. In fact, the two are hosts of their podcast 'The Token and The Truth,' which releases new episodes every Tuesday on Facebook and YouTube. Freddie currently lives in New York City, New York, and works as an entertainment artist. Apart from his comedic skills, he likes to engage his fans by reviewing various shows and movies.
Where are Brittney and Lucas Now?
Another noteworthy couple from the show is Brittney and Lucas Yancey. Though the two left the show together, they soon separated, and Brittney even lived with Blake Elarbee, one of the singles from the show, for some time after the production had wrapped up. Needless to say, when both men appeared in 'The Bachelorette,' season 13, they did not get along, and their feud from 'Ex Isle' became a topic of discussion for many.
During his time on the former show, Lucas earned the name "The WhaBoom Guy," becoming an instant hit with the viewers. Since then, he has continued to work as an actor and TV personality and is based in Los Angeles, California. When not working hard, he likes to spend time with his loved ones and travel worldwide.
Where are Samantha and Sean Now?
Even though Samantha and Sean Jabbour did not leave the show with each other, they reunited soon after the production had ended. Away from the scrutiny of cameras, they rekindled their romance and have been going steady since then. The couple now lives in Maui, Hawaii, and likes to spend time in each other's company. Together, they have two children, a son and a daughter, whom they adore from all their hearts. The family also has a cute dog beloved by all.
Where are Jaymie and John Now?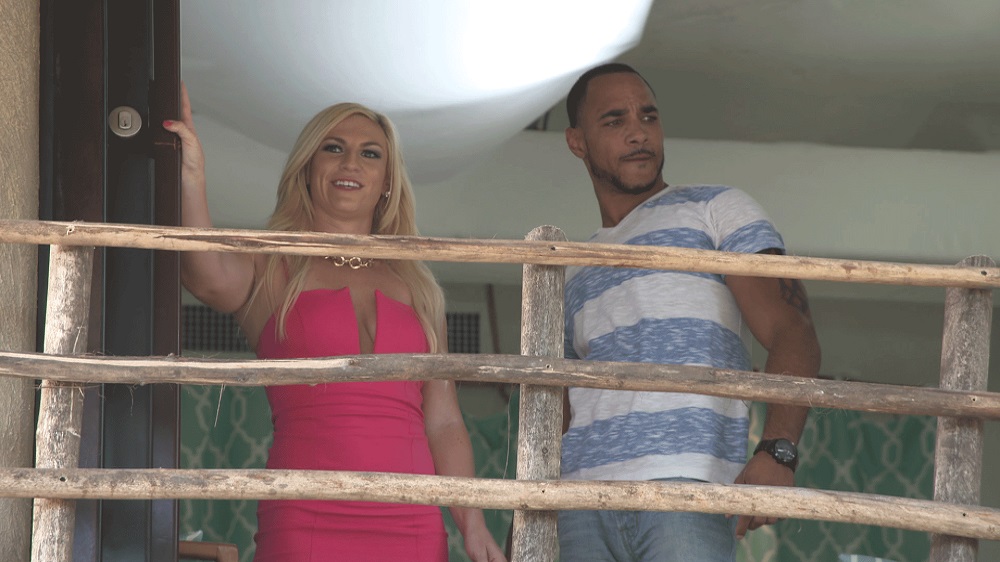 Despite having been broken up for two years, Jaymie and John decided to join the reality show to rekindle their romance. While the two did not leave together, Jaymie did find a match in James, one of the singles who had participated in the show. Having struggled in the past due to her trust issues, the experiment was the last straw for her when it came to John, who had apparently cheated and stolen from her. However, with James, it seems like Jaymie embarked on a path of self-healing and hoped her trust in her new partner would not be misplaced. While the participants do not seem to be heavily active on social media, we hope they are thriving in their lives.
Where are Ashley and Antonio Now?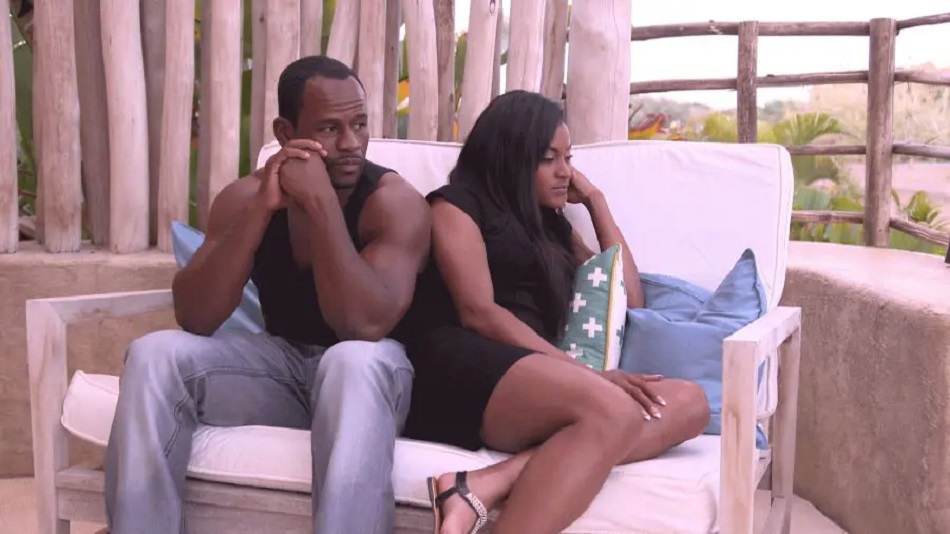 The on-screen journey of Ashley and Antonio was full of many ups and downs that only served to captivate viewers in their story even more. Yet, towards the end of the season, the two decided not to get back together and live their own separate happy lives. Both reality TV stars seemingly prefer to keep the details of their personal lives private. Nevertheless, we wish them the best in their lives and hope they found their love matches since their time on the show.
Read More: Is Ex on the Beach Scripted or Real?