ABC's 'Extreme Makeover: Home Edition' chronicles the numerous home improvement projects a team of designers, architects, and builders undertake. With just seven days to finish a project, hundreds of workers descend into a home and seek to reconstruct the area from the ground up. The series has continued to garner audience appreciation since its inception in 2004. Likewise, the second iteration of the reality television series also garnered love and support. Years later, fans have wanted to know the whereabouts of the families featured on the show.
The Wofford Family is Achieving Success Even Today
A single father of eight, Brian Wofford was barely making do in a house bereft of his significant other. Having lost his wife four years ago, Brian and his eight children were barely making do in a cramped space. Ultimately, the 'Extreme Makeover' team managed to demolish the old decrepit household and create a renewed structure from the ground up. Not just this, Ty and his team also made a personal workout room for the father and their children.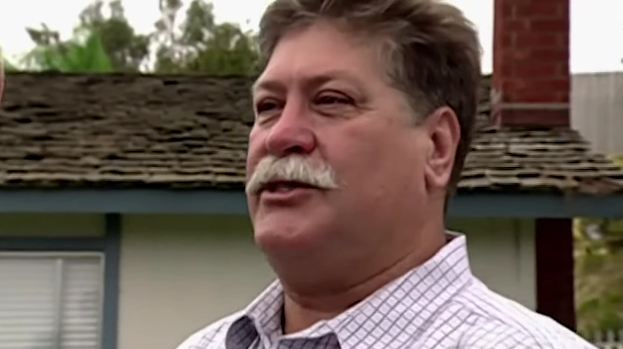 Years later, Brian has continued to uphold the house's structure and maintain its pristine veneer. Now a proud grandfather, the patriarch has since retired from his chiropractor practice. Once, a basketball coach, Brian, had met his wife Teresa in 1985, and the couple had charted the plans for their future right then. After the show, he also received a gastric bypass surgery to reduce his weight.
The Garay Family is Now Exploring Opportunities Outside the Spotlight
As parents to four kids, Veronica and Johnny almost always had their hands full. Catering to the needs of their son on the autism spectrum was also not easy. Having lost his mother to a gang incident, Johnny decided to move to his mother's 100-year-old antique house. However, with just one functional toilet, the three-storey house was in dire need of reconstruction. With the help of an award-winning architecture firm, the 'Extreme Makeover' team was able to turn the worst into the best. Since their appearance on reality television, the Garays have remained out of the spotlight. Almost two decades since they came on the show, we continue to hope that they've mapped the road to success.
The Pope Family is Making Progress as a Family Even Today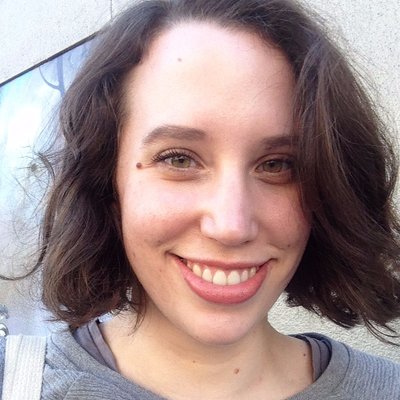 The Pope Family had to endure a significant hurdle. With a unique disorder that made Shelby a prisoner in her house, the family had to take several measures to keep the sun out. Shelby suffered from Polymorphous light eruption syndrome, which means she's allergic to the sun. Since direct exposure could cause poisoning, the designers created a unique house that wouldn't limit Shelby from enjoying the outdoors. The team put in a large farm and installed solar panels to facilitate clean energy for longer hours. Similarly, they covered the backyard with tents so that Shelby could enjoy the outdoors. Since her time on the show, Shelby Pope has mapped the road to success. She is now a freelance writer and has written about food, art and science for publications like the Smithsonian, Lucky Peach, the Washington Post's pet blog, New York Times, Pacific Standard, and BBC.
The Grinnan Family Has Now Overcome Several Hurdles

Born with a heart defect, Hannah Grinnan required a heart transplant to have a long and healthy life. For this purpose, her family moved from Arizona to California to get the best medical treatment. However, the mold and germs in her house still posed a significant danger to Hannah. Ultimately, Ty and his team managed to create a house that was free from any disinfectants within the walls. Not just this, they also built a mini apartment for the eldest son and his fiance and gave the father a new truck and the eldest daughter – a car. Hannah was later able to lower her medication dose and spend her time in the pool freely.
The Mackey Family is Involved in Social Work Even Today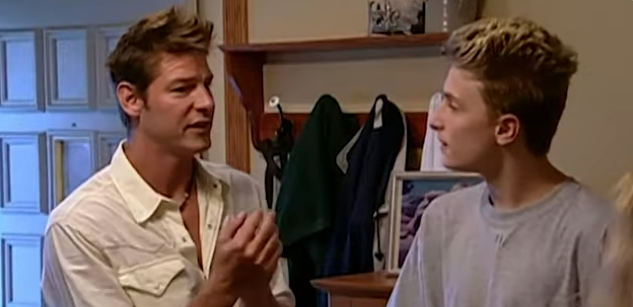 The episode zeroed in on Consuella, a woman who runs Operation Confidence and helps people with disabilities earn better opportunities. Putting up with her sister and niece meant that Consuella had to give up her bed more than often. To purge these issues, the design team remodeled the entire house and even made it accessible. Not just this, they even fixed Consuella's old pickup truck and created a small beauty parlor for the family to facilitate their growth. Consuella is still serving as the Executive Director for Operation Confidence and has helped disabled veterans and their families find residence in foreclosed houses.
The Ali Family is Now Focusing On Personal Growth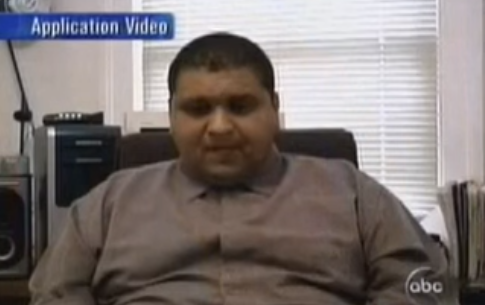 Lucy, along with her adopted sons, Paul and Kuran, was forced out of his house after a contractor took away their money and destroyed their home. Faced with the unexpected, Lucy had no choice but to get an apartment on rent and pay her mortgage. To save her from despair, the team of 'Extreme Makeover' remodeled her house. Not just this, they also put up a secret master bedroom suite for Lucy, who had to endure significant financial hardship over the years. However, the family has since kept their life outside the realm of media and entertainment.
The Vardon Family is Now Focusing on New Avenues of Success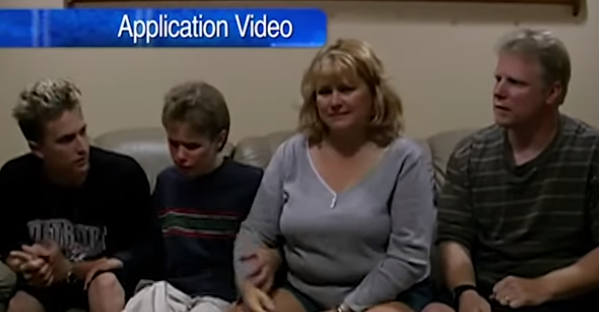 As parents to two young sons, high school sweethearts and spouses, Judy and Larry had to jump several milestones. Having been deaf since birth, Judy and Larry found it difficult to care for their son, Lance, who was on the autism spectrum. Ultimately, the eldest, Stefan, had to take the reigns of his younger brother's care and therapy. Given the issues that kept them busy, the family never had time to undertake a renovation. However, the 'Extreme Makeover' team managed to turn around their residence within 7 days and made it safe for Lance, as well. In 2008, the Vardons had to deal with the unexpected and put up their home for foreclosure. The doubled mortgage payments had become a catastrophe for the couple, who couldn't keep up with the expenses.
The Elcano Family is Enjoying Life Together Even Today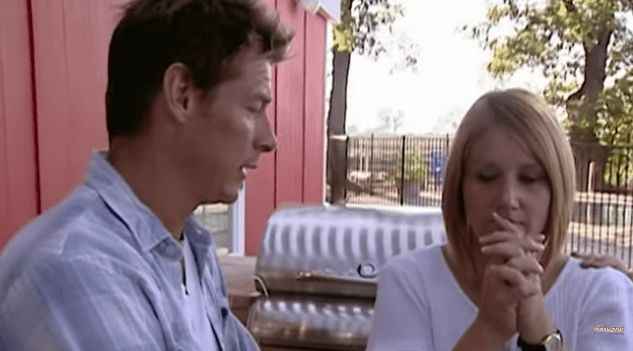 Having lost her husband, Glen, in an auto accident, Jennifer Elcano had no choice but to raise her two young children while also running their family farm. To help Jennifer and her children find new hope, Ty and other members of the team managed to rip down the house completely and create a new space shaped like a barn. Not just this, the family were even given a new Ford F250 pickup truck and a Ford Freestyle to help them move easily. After their appearance, the Elcanos have kept a low profile and like to keep themselves out of the spotlight.
The Burns Family is a Tight-Knit Unit Even Today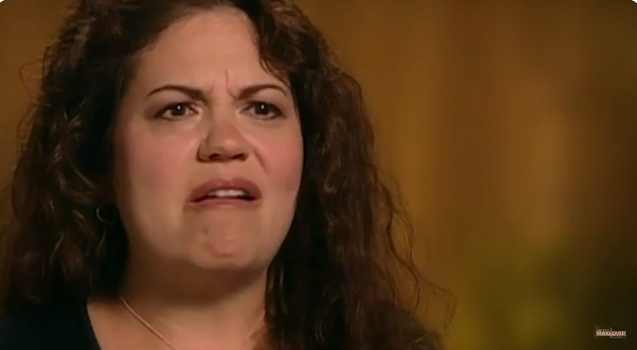 Diagnosed with osteogenesis imperfecta at birth, Benjamin Burns had to maintain several measures to ensure safety for himself. The brittle bone disease posed a threat to Benjamin, who could hurt himself exponentially. To ensure that there was no more danger posed to the person through his house, the team of 'Extreme Makeover' created a house that included padding on the floor and walls. Not just this, there were rails added through the structure and non-slip flooring was also placed. Since the show, the family has kept a low profile and likes to keep their life under wraps.
The Broadbent Family is Now Involved in Activism
Hoping to create a better life for young people, Patricia Broadbent adopted three girls with HIV. However, the worst came to the fore when she was diagnosed with lung cancer herself. The former social worker's health deteriorated, which left her worried about the girls.
To help her get rid of these concerns, Ty, Constance, Michael, Paul, and Preston managed to create a house that would ensure that the girls would continue to have a safe space even if something were to happen to her. The family published a book entitled 'You Get Past the Tears.' Patricia's adoptive daughter, Hydeia, has since become a vociferous activist for the cause. Patricia has since recovered from cancer. However, things between her and Hydeia have been gingerly.
The Dore Family is Now Embarking on New Paths
The Dores realized that they were on the receiving end of a clerical error when their house was burnt down in Washington. Hoping to start anew with the insurance money, Roseanne, a single mother, was met with the worst when she got to know that her agent had retired without informing her and that their policy had lapsed. Ultimately, the family had to move into a shed with no plumbing or electricity to make ends meet.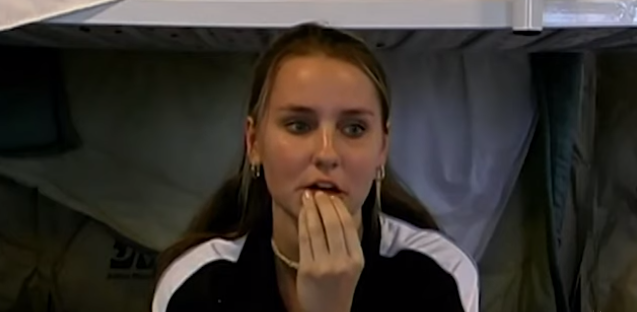 Nevertheless, the 'Extreme Makeover' team ensured that the Dores wouldn't have to face such an issue again. In addition to giving them renewed hope, the team also created a new bed and breakfast for the family. Since then, Roseanne and her daughters, Aariel, Sarah, and Jessica, have mapped the road to success. Their country bed and breakfast, named Phoenix Bed and Breakfast, is based in Kingston, Washington.
The Anderson Family is Now Creating New Memories
With one misfortune after another, the Andersons were in desperate need of a miracle. After Rodney was shot by a gang member who mistook him for someone else, he was rendered paraplegic and had to use a wheelchair for the rest of his life. Later, his sister and her three children moved into his house to help him out. When the family received a grant for a wheelchair-accessible house, the contractor cheated them and ran away with their money.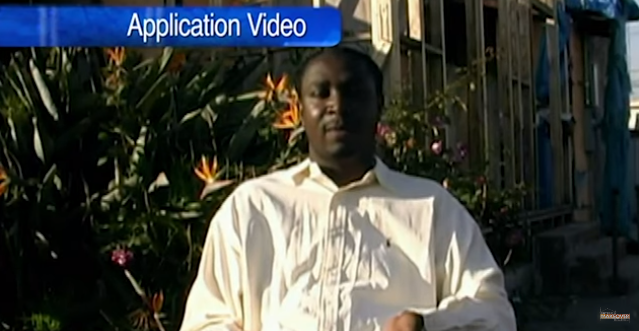 The worst followed when their father, Joe, was injured in a car crash and lost several of his toes. To help the Andersons find a ray of hope, the team of 'Extreme Makeovers' conducted a proper renovation. Not just this, the design team also planned a wedding for Rodney and his fiance after revealing the remodeled accessible house. Later, Rodney was honored by his university, Cal State Fullerton, who retired his basketball jersey in a special ceremony. The former Titan basketball guard later became an athletics academic counselor at his alma mater.
The Sears Family Remains Undeterred Even Today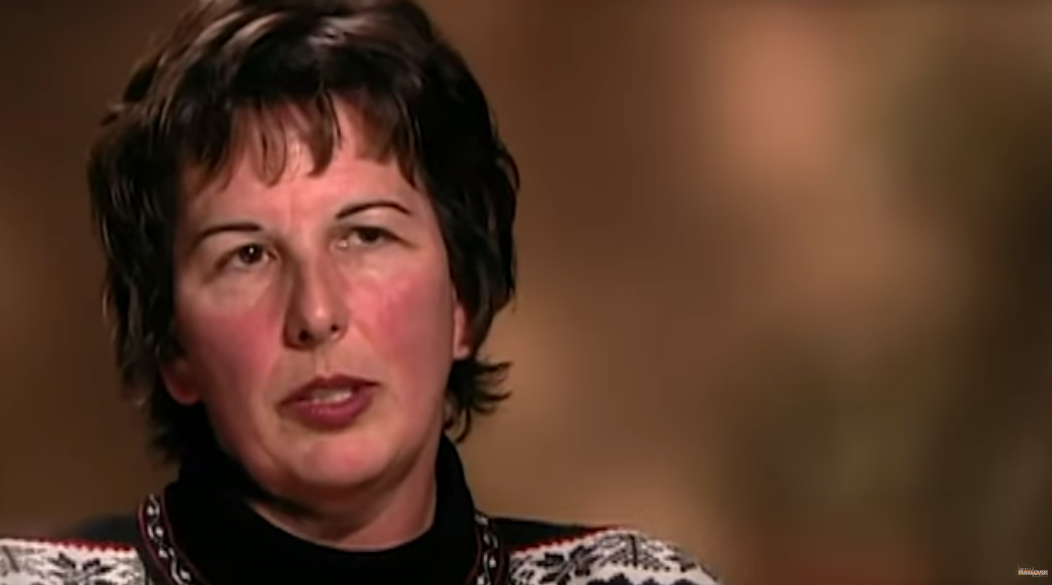 After she was diagnosed with Krabble disease, Jhryve Sears found out that her home was unsuitable to live in. The doctors had deemed it unsuitable due to a mold infestation that would further harm her health. With no choice but to move and piling bills, Sears decided to apply to the ABC show. Much to their surprise, their prayers were answered, and helped them win a new home that was free of mold. Not just this, a new hospital-grade filtration system was also installed for the family. Since displaying a feat of human will on the show, the Sears family have decidedly kept a low profile. Nevertheless, we continue to hope that they've made new milestones personally and professionally.
The Correa Family is Now Dealing with an Unexpected Tragedy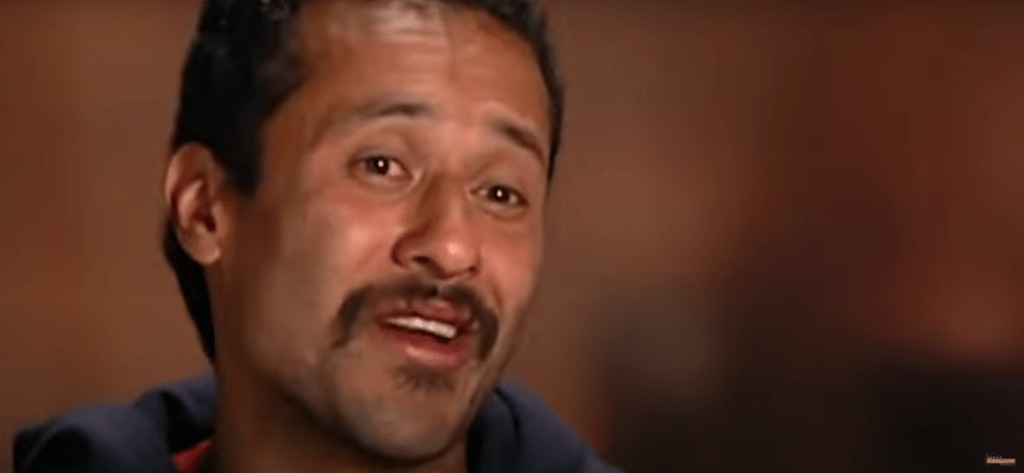 The 'Extreme Makeover' team worked with HomeAid America and Colorado Homeless Families to transform the houses of two families. Having lived in shelters and putting up with friends, the team decided to create a new space for the two households. In the end, Ty and other members of the team didn't just build a community center but also helped create a renewed sense of hope for the two families. ABC also helped get Frank Correa a job. Alas, Frank's endless dreams and aspirations came to a screeching halt when he was killed in a hit-and-run accident in December 2009.
The Harper Family is Now Dealing with New Challenges
Patricia and Milton were initially living in New York when their lives saw a significant tragedy. The duo ended up losing their 2-year-old son to a choking accident and decided to move to Georgia to start anew. However, depression and hurt soon followed in the form of a mess. From raw sewage to issues with the house, the family faced several issues.

Ultimately, the team transformed the house of the Harpers to help them start another chapter of their lives. However, the family was unable to withstand the rising costs that followed in the years after. The duo's house was scheduled to be sold on the Clayton County Courthouse in an auction. However, the duo later filed for bankruptcy and said that he owed $100,000 – $500,000 to creditors, a mortgage company, six credit cards, and two pawn shops.
The Harris Family is Now Finding New Paths
As the family of America's first surviving set of African-American sextuplets, the Harris' had several issues. From seven children under one roof to the damage caused by Hurricane Ivan, spouses Chris and Diamond had a difficult time remodeling their house. To help them start anew, the 'Extreme Makeover' team facilitated a proper measure that wouldn't just undo the damage caused by the hurricane but also help the sextuplets find happiness in their childhood.
The sextuplets went on to graduate from high school in Birmingham, Alabama, in 2020. Kiera has been studying at Lawson State Community College to study cosmetology. Kaleb and Kieran have headed to Alabama A&M. Kobe has joined Kaylynne at Alabama State University and wants to play college baseball. Finally, Kyle, who is on the autism spectrum, has been working on a life skills program. Their father, Chris, has been working as a second-grade teacher.
The Okvath Family is Now Overcoming New Challenges
At eight, Kassandra Okvath had been privy to unruly situations. Having survived cancer, the young girl had sought the help of the ABC team to renovate the children's cancer wing at the local hospital. Much to their surprise, Ty Pennington and other members of the team didn't just work on the hospital but also remodeled the Okvath house free of cost. Despite the good fortune that came unexpectedly, the Okvath Family faced several troubles later on. The family struggled to maintain the utility costs of the household.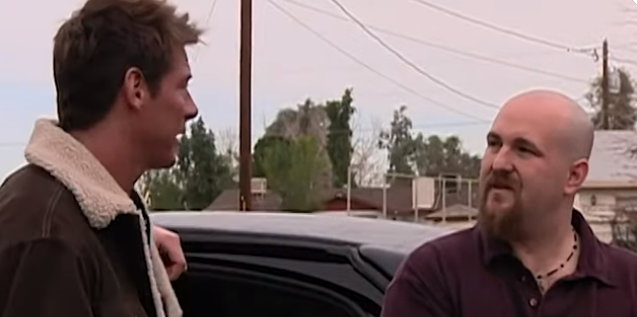 After Brian, Kassandra's father, lost his job in 2008, the family decided to put the house on the market, which later faced foreclosure auction. Ultimately, their house was sold, and the family decided to venture out onto other paths. In an interview with Desert, Nichol Okvath said, "When the cameras go off, it's just a different…Everybody thinks everything's happily ever after. A lot of people think we're rich, but we have nothing. We live paycheck to paycheck. We have no cushion anymore." As for Kassandra, the cancer survivor went on to become a gymnast
The Leomiti-Higgins Family is Now Dealing with Home Improvement Once Again
Having lost their parents, the Higgins children were invited by the Leomiti family to cohabit. However, with numerous members between the two families, co-existence became difficult. The 'Extreme Makeover' team managed to tear down the house and rebuild a structure befitting for 11 people. Later, the five Higgins children left the house on the pretext that the Leomiti family kicked them out. They also filed a lawsuit against ABC Television for breaking contact and not fulfilling the promise of a permanent home.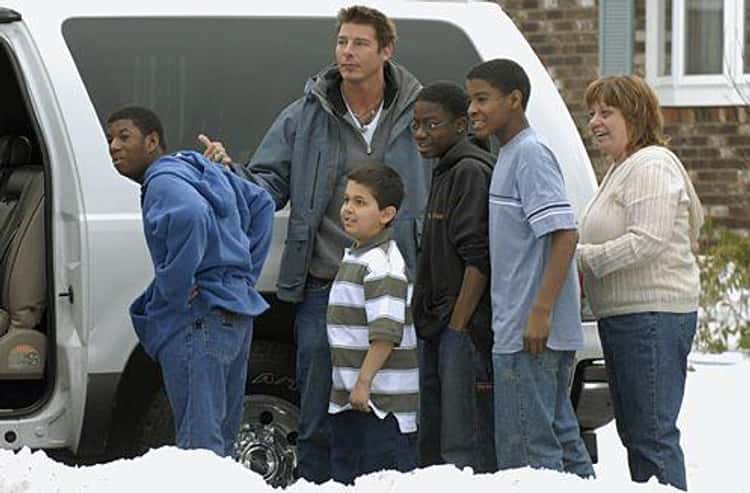 The lawsuit detailed that the Leomiti family's generosity was an "orchestrated campaign to degrade and insult. The suit detailed that the family called them "lazy," "stupid" and used "race-based remarks." The lawyers for the network argued that the show contracted to build a new home for the Leomitis, making the case of the Higgins children illegible. The case was later dismissed by a Los Angeles Court in 2007.
The Leslie Family Has Now Overcome Grief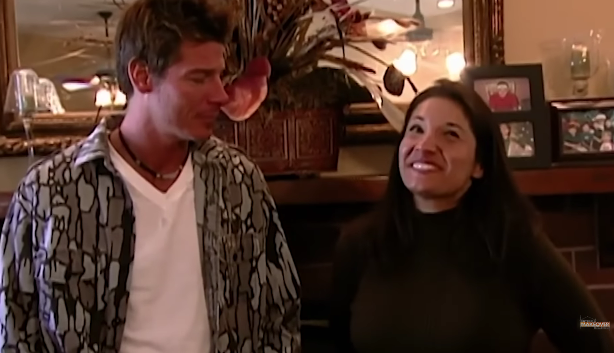 After losing her husband and eldest son in a car crash, Robin Leslie was struggling to make ends meet with her three young sons. The family was living in a fixer-upper farmhouse in Louisiana, desperate in need of repairs. With the help of designers and architects, Ty, Eduardo, Paige, and Paul managed to renovate the interior of the house and preserve its exterior antique look. Not just this, the team also gave Robin a scholarship to help her finish her master's degree. Since then, the family has continued to keep a decidedly low profile and remain out of the spotlight. Nevertheless, we hope that their little unit has found new avenues of success.
The Harvey Family is Dealing with Home Improvement Even Today
Once a mechanic and a heavy equipment operator, Willie was faced with the unexpected when he was diagnosed with epilepsy. Unable to find a job, Willie Harvey's wife had to take up two jobs and attend nursing school to make ends meet. Five years after their house received a makeover, the Harveys had a hard time keeping up with repairs and utilities. Having to pay as much as $400 for utilities, $5200 a year for taxes, and additional money to fix the septic tank, the family had to deal with several issues.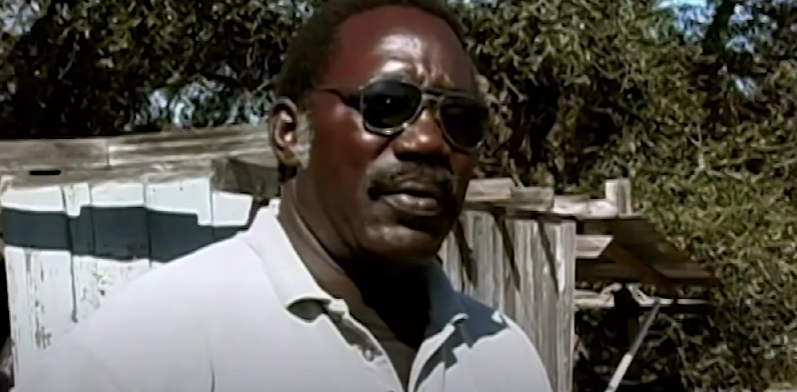 A recurring mold and bacteria problem also became the Harveys' headache as they couldn't receive help from the show officials. Nevertheless, Willie and Alecia still rejoiced in what they had. They also made extra money by selling hot dogs, hamburgers, and barbecues. Similarly, their children, Derek, Arlayccea, Willie, and Jasmine, also made progress as individuals.
The Dolan Family Now Focuses on Embracing New Opportunities
In an unexpected turn of events, James lost his eyesight after an unknown perpetrator walked into the local electronic store where he worked and shot him in the head. Later, James and his wife bought his childhood home to raise their children. However, raising his children and fixing things around the house became a difficult task after he lost his eyesight.
With the help of the 'Extreme Makeover' team, the Dolans received a house that was easy to navigate. With an electronically voice-activated machine, James could now use his voice to give commands such as turning off the lights. They also added distinct features that helped James familiarize himself with the house. James later sued Liberty Mutual for refusing to pay for claims and denying and delaying coverage for medically necessary services. In an interview with Court House News, he and his wife iterated that the "greed and utter disregard of the plaintiff's well-being (is to) save the company money."
The Johnson Family is Achieving New Heights
As a firefighter, Stephen Johnson had always put his duty first and foremost. After he and five other firefighters saved Mary Seymour, a woman who was shot, Stephen ended up receiving the surprise of his life. The woman whose life he had saved ended up nominating him for a remodel. In the end, the Johnsons didn't just receive a remodel but also got a Ford Mustang convertible, given Stephen's fascination with cars.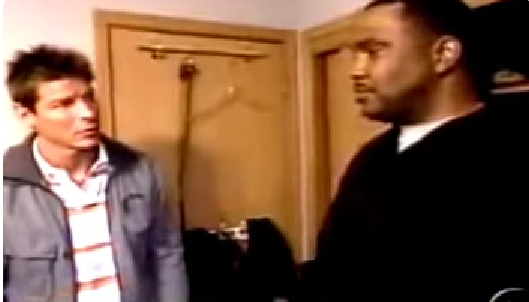 The Kansas City fireman later returned to raising five teenage boys, two of them adopted. Stephen continued to live with four of his children – Duane, Ryan, Brandon, and G'na. As for his eldest, Stephen Johnson Jr. decided to move in with his mother and study at the University of Missouri. Stephen also had hopes of adopting Chris Brownfield, who happened to be his adoptive children's elder brother. He continued to work as a fireman and, occasionally, a barber.
The Vitale Family Has Now Overcome the Past
John and Anne were just starting their life as spouses and parents when the matriarch was diagnosed with an aggressive form of leukaemia and buried on her 29th birthday. Left behind with two sons and a draining account due to hospital bills, John had to deal with significant hurdles.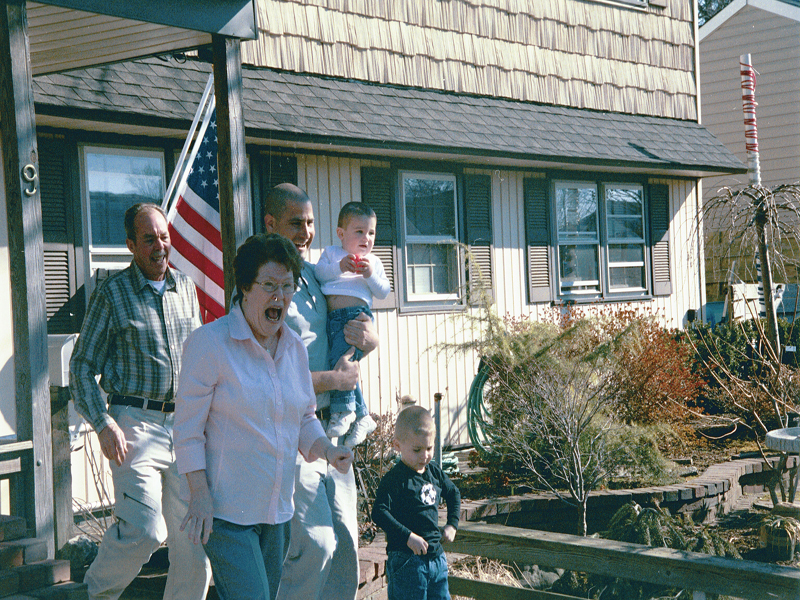 To help John and his children retain a happy memory of their wife and mother, Ty Pennington and his team remodeled the house to create a more remarkable property. Since the show, John has continued to grow. The television personality found love once again when he met his now-wife, Jessica. They've added two girls to their little unit and are now living happily in Long Island.
The Piestewa Family Honors the Fallen Hero Even Today
Lori Piestewa was an honored veteran who became the first Native American woman to die in a foreign war and the first American woman to be killed in action in the Iraq War. To honor her memory, her roommate and best friend, Jessica Lynch, nominated the house she left behind. Lori had left behind two children in the care of her parents: Percy and Terry.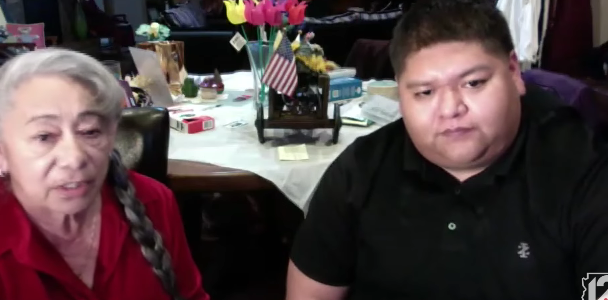 To make their dream house come true, the 'Extreme Makeover' team renovated the house and also built a Veterans Affairs where Native American veterans could meet. The family was also given $50,000. Additionally, the Navajo reservation in Arizona was also given $300,000 worth of clothing from Sears. In a recent interview on 12 News, Lori's mother and son reflected on her contribution to the country. 20 years after she laid her life for the nation, Lori's son, Brandon T Whiterock, and her mother talked about the hurt that her passing has left behind.
Read More: Yazzie Family Extreme Makeover: Where Are They Now?