The reality show 'Face-Off' offers a captivating journey into the world of special effects makeup, where talented artists showcase their incredible creativity. In the fourth season of the series, which premiered on January 15, 2013, viewers are treated to the expert guidance of judges Ve Neill, Glenn Hetrick, and Neville Page. These seasoned professionals offer invaluable insights and critiques to the contestants, making the competition intense and educational. Let's see where the contestants from this memorable season have taken their remarkable skills in the world of special effects makeup.
Anthony Kosar is Now an Award-Winning FX Designer
Following his remarkable victory in the competition, where he set records for the most consecutive wins in a single season and the most wins by a single contestant, Anthony Kosar's journey continued to soar. He embarked on the path of expanding his studio, Kosart Effects Studio, LLC, into a formidable brand, gaining recognition in the special makeup effects industry. His talents have taken him across continents, working as a Special Makeup Department FX designer on prestigious projects like 'Candyman' and 'Fargo.'
Notably, he is a proud member of the I.A.T.S.E. Local 476 Studio Mechanics in Chicago. Anthony's exceptional skills earned him an Emmy nomination, which he shared with Anna Cali for their outstanding work on 'Lovecraft Country.' Beyond his studio endeavors, he also serves as a freelance artist and sculpt painter for The Bradford Group, further cementing his reputation as a multifaceted and accomplished artist in the field.
Wayne Anderson is Now Making a Name in Hollywood
Wayne Anderson, the second-place finisher of the season, made a return to the show as an assistant for Season 7's finalists. Since his impressive stint on the series, Wayne has transitioned into a successful career, contributing to notable films such as 'The Predator,' 'Avatar: The Way of Water,' and 'Jurassic World: Fallen Kingdom.' He's established his very own studio, aptly named Wayne Anderson Studio, where he offers some of his renowned masks and silicone masks for sale. Additionally, Wayne provides classes for those interested, takes on commissions, and specializes in Sculpture, Design, and MakeUpFX.
Kristian "Kris" Kobzina is Still a Makeup & FX Prosthetics Artist Today
Kris made a significant mark in the world of special effects and makeup with his impressive talent. Before his appearance on the show, he was already involved in the film industry. His career took off after 'Face-Off,' and he continued to work on various films, including 'Bounty Killer,' 'Beasts of No Nation,' and 'Chocks Dick Gay Guys.' Although he secured the position of the second runner-up during his time on the show, Kris garnered considerable popularity and recognition. Kris was a valuable part of the Emmy-winning team behind 'Six Feet Under' in 2004. To this day, he maintains his passion and profession as a makeup and FX prosthetics artist, leaving his artistic imprint on the industry.
Eric Fox is Now Crafting Special Effects Magic
Hailing from Riverside, California, Eric's participation in 'Face-Off' marked a significant turning point in his career. Post-show, he saw a surge in opportunities, with an impressive portfolio of work in movies and TV shows. His specialization in special effects has solidified his status in the industry. Notable projects in his filmography include 'The Bell Keeper' and 'Stay Out,' and he has a promising roster of around 10 upcoming projects in the pipeline over the next few years.
Eric has also ventured into creating masks, which are available for purchase through his Instagram page. Furthermore, he generously shares his knowledge and expertise by conducting workshops and teaching special effects to those eager to learn. Beyond his professional life, Eric harbors a special affection for animals, particularly cats, and he is the proud parent of some furry companions of his own.
David "House" Greathouse Has a Global Impact on SFX Today
Following his compelling journey on 'Face Off,' David ventured into the world of special makeup artistry and quickly established himself as a talented artist in the industry. He achieved significant recognition in India for his contributions to the 2017 film 'Ra. One,' starring Shah Rukh Khan. He's been credited for his remarkable work in films such as 'The Killing of a Sacred Deer' and his recent project, 'Obstacle Course,' reflects his continued success. With several other exciting projects in the pipeline, David's career is on an upward trajectory.
Eric Zapata is Working as a Freelance Artist Today
Hailing from Austin, Texas, Eric's outstanding performance on the series garnered well-deserved praise. Notably, he serves as a Special FX Instructor at the School of Makeup International, sharing his expertise with aspiring artists. In addition to his instructional role, he works as a freelance Special FX artist, contributing his skills to various projects. Eric's journey in the industry includes a significant collaboration with the prolific makeup artist Robert Kurtzman, which led to his involvement in the comedy/horror feature film 'John Dies at the End.' His professional affiliations include membership in the International Alliance of Theatrical Stage Employees, highlighting his dedication to the craft. Beyond his career, Eric maintains an array of creative interests, such as puppeteering, sculpting, and fabrication, further showcasing his artistic versatility and passion.
Meagan Hester is Now the Host of a Podcast
Following her stint on the show, Meagan ventured into the world of special effects makeup as a personal SPFX artist, contributing her talents to artists like Neil Patrick Harris on NBC's 'Best Time Ever' and several others. Currently, she holds the position of a makeup artist for CBS Television Studios, where she plays a crucial role in the team behind the sitcom 'Superior Donuts' and serves as the personal makeup artist for Jermaine Fowler. Based in New York, Meagan has also expanded her expertise into men's grooming. She co-hosts a podcast named 'What's Your ETA?' with Vivienne Somers, showcasing her versatility, and is an active member of the IATSE.
Autumn Cook is Now A Creative Force in Entertainment
Autumn Cook has solidified her standing as a respected and celebrated figure in the entertainment industry. Renowned for her contributions to projects like 'The Final Interview' and 'The Theatre Bizarre,' she has become a notable presence. Based in Pennsylvania, Autumn has pursued a multifaceted career as a freelance special makeup artist, designer, and fabricator. Her creative talents have extended to crafting numerous projects for art galleries, exhibitions, and conventions, showcasing her artistic versatility. Beyond her work behind the scenes, Autumn also stepped in front of the camera, taking on an acting role in 'The Final Interview.'
Alam Park is Now Embracing Family
Alam, a devoted mother of two wonderful children and the spouse of Andy Dinh has embraced a diverse range of interests and experiences since her time on the show. In addition to her professional pursuits, she finds joy in cooking and artistic endeavors. Alam has made her mark as a makeup artist and has been involved in notable films, including 'Breaking Wind Part 1.' Her most recent project was the movie 'Zombies Vs. Strippers' in 2012.
Jenna is Now on a Spiritual Journey
Following her appearance on the show, Jenna quickly ascended to prominence as a popular makeup and special effects artist, leaving her artistic mark on projects like 'Bewere' and 'Sclera Absentia.' Her outstanding work in the field earned her several awards and numerous nominations, reflecting her talent and dedication. Her most recent project in 2023, 'On Fore,' stands as a testament to her continued success, with more compelling projects on the horizon. In 2021, Jenna faced a challenging knee surgery, a turning point in her life. Her Instagram bio now states that she is a Former Special FX Make-Up Artist and is currently embarking on a spiritual journey, signifying a new chapter in her life.
Alexandra "Alex" McCoy is Now Crafting Magic in Film and Television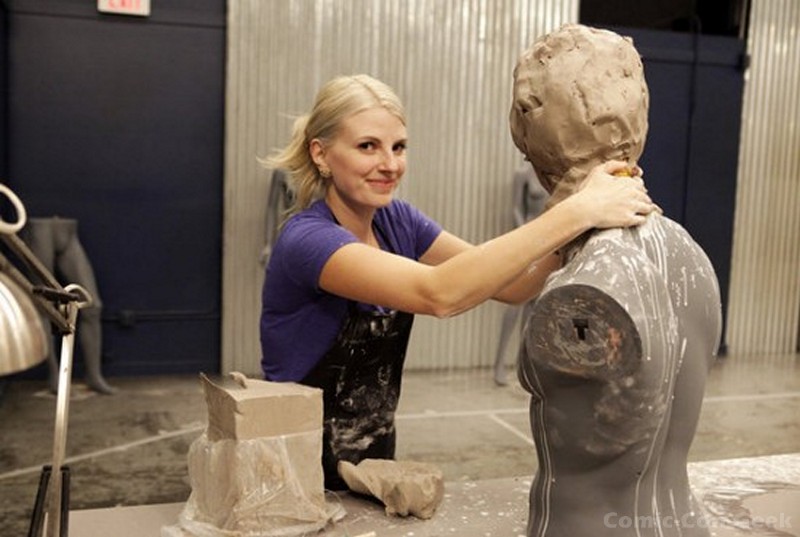 Alex embarked on an enchanting journey in the entertainment world. Every Halloween, she and her husband made a significant impact at the vast Europapark in Germany, showcasing their talent. Together, they established Real McCoy FX, a specialized SFX company that excels in makeup for film and television, as well as figure finishing. Alex's expertise has transcended various entertainment platforms, encompassing TV, films, and music videos. Beyond her professional endeavors, she proudly identifies as a comic-con enthusiast, demonstrating her deep passion for the world of comics and pop culture.
Katie Machaiek is Now Blending Artistry and Performance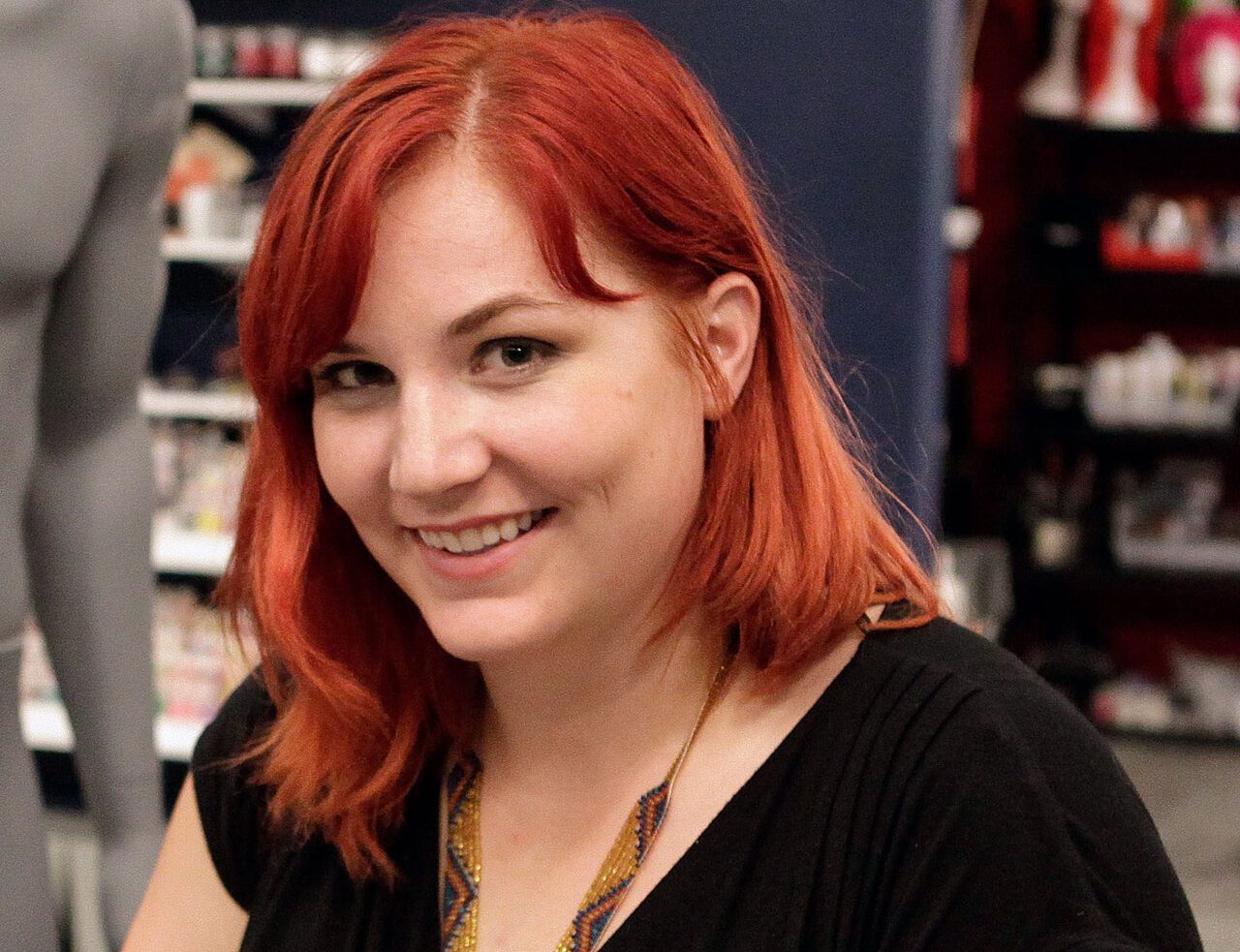 Katie's journey in the world of special effects makeup led her to intriguing and diverse experiences. She served as an SFX Makeup Artist for Fright Fest at Six Flags Magic Mountain, contributing her artistry to the terrifyingly thrilling Scream Team FX. Currently, Katie lends her talents as an FX and Beauty Makeup Artist for 'Grinchmas' at the Universal Studios Hollywood Theme Park, beautifully balancing the worlds of gore and glamour. In addition to her theme park work, she operates as a freelance artist, with credits in music videos and films, showcasing her versatility.
Michael Faust is Now Leading the World of Scares
Michael Faust has found his niche in the world of scares and haunts, currently working as a scare designer and haunter. Beyond his role in creating spine-tingling experiences, he excels as a fabricator and leads Team Torment on ATX, showcasing his leadership in the industry. Michael is the visionary behind HauntHub, a community run by haunt industry veterans dedicated to challenging cliches and tropes within the field. Moreover, he takes the helm of Global Fear Enterprises, a one-stop destination for all things spooky, including costumes and props, further cementing his presence in the haunting world.
Troy Rivers is Now Exhibiting Entrepreneurial Excellence
Troy Rivers has made a notable impact in the makeup department of various films, contributing his skills to productions like 'Night of the Unspeakable' and 'Operation Dunkirk.' Beyond his work in the film industry, Troy is a versatile entrepreneur. He is the proud owner of Nomad Barber Shop, a salon that reflects his diverse scope of work, showcasing his ability to excel in both the cinematic and business realms.
Read More: Anthony Kosar: Face Off Season 4 Winner is Now An Emmy Nominated Artist