Netflix's 'Fake Profile' or 'Perfil Falso' is a Spanish-language Colombian series that tells the story of Camila Román (Carolina Miranda), a Las Vegas-based exotic dancer also known as Red Velvet. She meets Fernando Castell, a charming Colombian man claiming to be a plastic surgeon, on a dating app, and a passionate relationship quickly develops between the two. After not seeing Fernando for a while, Camila decides to travel to his hometown of Cartagena to surprise him but is herself surprised when she discovers that while there is indeed a plastic surgeon named Fernando Castell in Cartagena, it's not the man she knows. That one's real name is Miguel Estévez (Rodolfo Salas), who is married and has two children.
Moreover, Miguel is an engineer who works for his father-in-law, Pedro Ferrer, and lives in a gated community that Pedro developed. With the apparent desire to prevent Miguel from hurting any other women, Camila rents the house next door to his family. Here is everything you might want to know about the ending of 'Fake Profile.' SPOILERS AHEAD.
Fake Profile Recap
The romantic thriller series begins in Las Vegas, Nevada. Camila is an exotic dancer who performs at a club named Golden Lips under the stage name Red Velvet. She meets "Fernando" on a dating app, and they set up a real-life encounter. All of Fernado's pictures seem to have been taken from a distance, and Camila's profile claims she is a nurse. So, at least in the beginning, there are mutual attempts to catfish each other. Fernando tells her that he is unmarried and has no children. There is instant chemistry, and they soon start dating.
Troubled by her conscience, Camila decides to come clean to Fernando and reveals what she does for a living. He seems to take it well, and the relationship continues. But one time, when he is supposed to come to Las Vegas and meet her friends, he cancels the trip, claiming that his sister was in an accident. Camila decides to go to Cartagena and surprise him but gets the surprise of her life instead.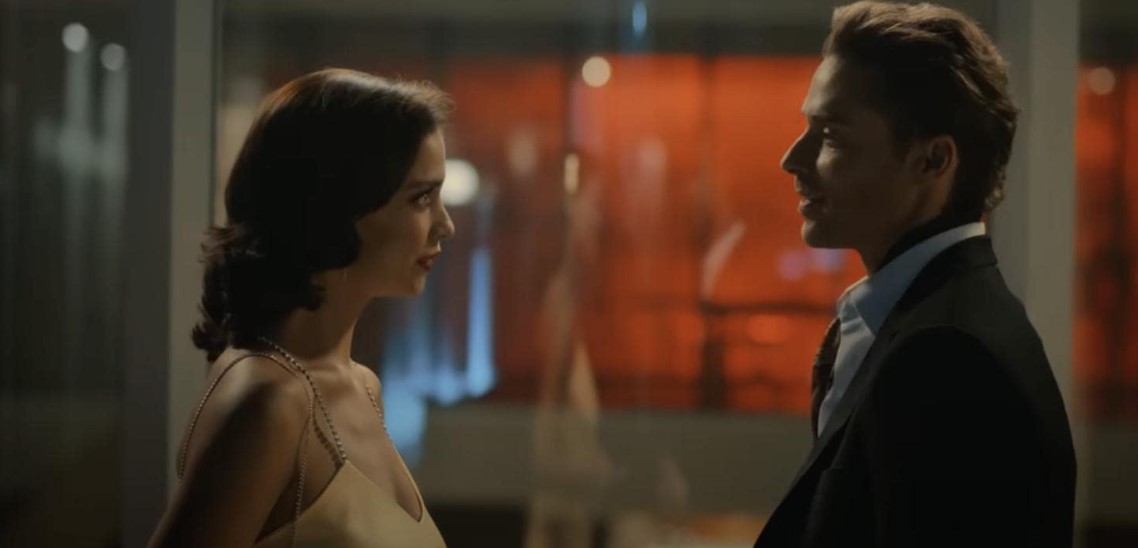 Meanwhile, her abusive former boyfriend, Vicente, continues to stalk her despite her repeated attempts to make it clear to him that they are done. In Colombia, Camila convinces her taxi driver, David, to pose as her husband and infiltrate Riviera Esmeralda, the gated community where Miguel and his family reside. Although Miguel knows Camila is in Colombia at this point, he is under the impression that she will leave soon. When he discovers that she is his new neighbor, he starts to panic. His wife, Ángela Ferrer (Manuela González), works alongside him for her father and is set to succeed Pedro as the head of the company, especially with her brother, Adrian, being more interested in establishing his restaurant.
Adrian has a boyfriend named Cristóbal or Cris, who proposes to him in one of the middle episodes. Even though Adrian accepts and seems genuinely happy in his relationship with Cris, he becomes attracted to an employee of his, Inti. It turns out that Inti used to work as an escort and has a shared history with Cris. He is pansexual, and Ángela secretly meets up with him for sexual sessions.
Camila discovers that Miguel was involved in a similar situation with another neighbor, a woman named Ximena. As the series progresses, it is revealed that not everything is as it appears. Camila still has feelings for Miguel and sleeps with him multiple times after moving into the neighborhood. Moreover, it becomes clear that she found out that Miguel lied to her before coming to Colombia. In the penultimate episode, Ángela seemingly kills Camila and tells Miguel to get rid of the body. In the season finale, more tragedy strikes, and Adrian and Cris break up. When the Ferrer family seems to be on top again, their past comes to haunt them.
Fake Profile Ending: Is Pedro Dead? What Did He Want?
In this twisted and layered thriller, Pedro Ferrer is revealed to be the primary antagonist. His doctors found a tumor in his brain and told him that he had only a few months to live. This set him on the path to ensure his legacy wouldn't fall into the wrong hands. He knew about Miguel's philandering ways and concluded he would bring ruin to Ángela and her children, Lucas and Eva. Miguel definitely has problems, but he does love his children, and as it turns out, he is not necessarily interested in Pedro's wealth.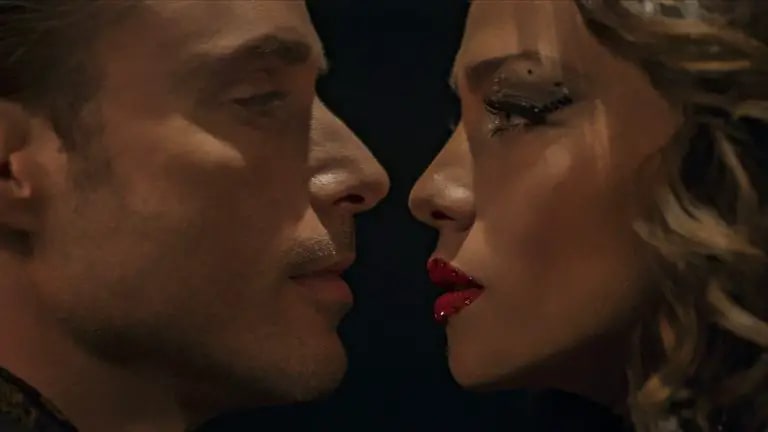 Pedro sent his associate Tina to Vegas to convince Camila to work for them. It is from Tina that Camila learned about who Miguel was. As a backup plan, Pedro hired Vicente, but after the latter tries to reveal the truth to Camila and the police, Tina kills him. Pedro even uses Lucas to place his surveillance devices inside Camilla's home. Lucas watches the footage of his father having sex with Camila and grows resentful. At one point, he breaks into Camila's home after his devices shut down and leaves her injured and bleeding on the floor.
In the last two episodes of the season, Ángela seemingly kills both Camila and Miguel in two separate incidents. But they are revealed to be alive in the climactic scene of the season, where they try to tell Ángela the truth about her father. However, she refuses to listen, grabs her gun, and starts shooting. Camila and Miguel fall from the first-floor balcony but survive, but Pedro is not so lucky. One of the bullets hits him, and he succumbs to his injury. Ángela is subsequently arrested, likely for Pedro's death and the attempted murders of Camila and Miguel.
Why Was Pedro Against Adrian Marrying Cris?
While Pedro's antagonism toward Miguel made sense, his dismissive attitude toward Adrian and Cris' relationship baffled even Tina. She hired Inti to break them up on Pedro's instructions, and the efforts toward that were successful. However, by then, Tina has been arrested for Vicente's murder, and Inti has started to refuse to go away, much to the frustration of Pedro. In the climactic scene, Miguel and Camila try to tell Ángela that her mother left home after falling in love with a younger man named Walter. They had a child together, Cris.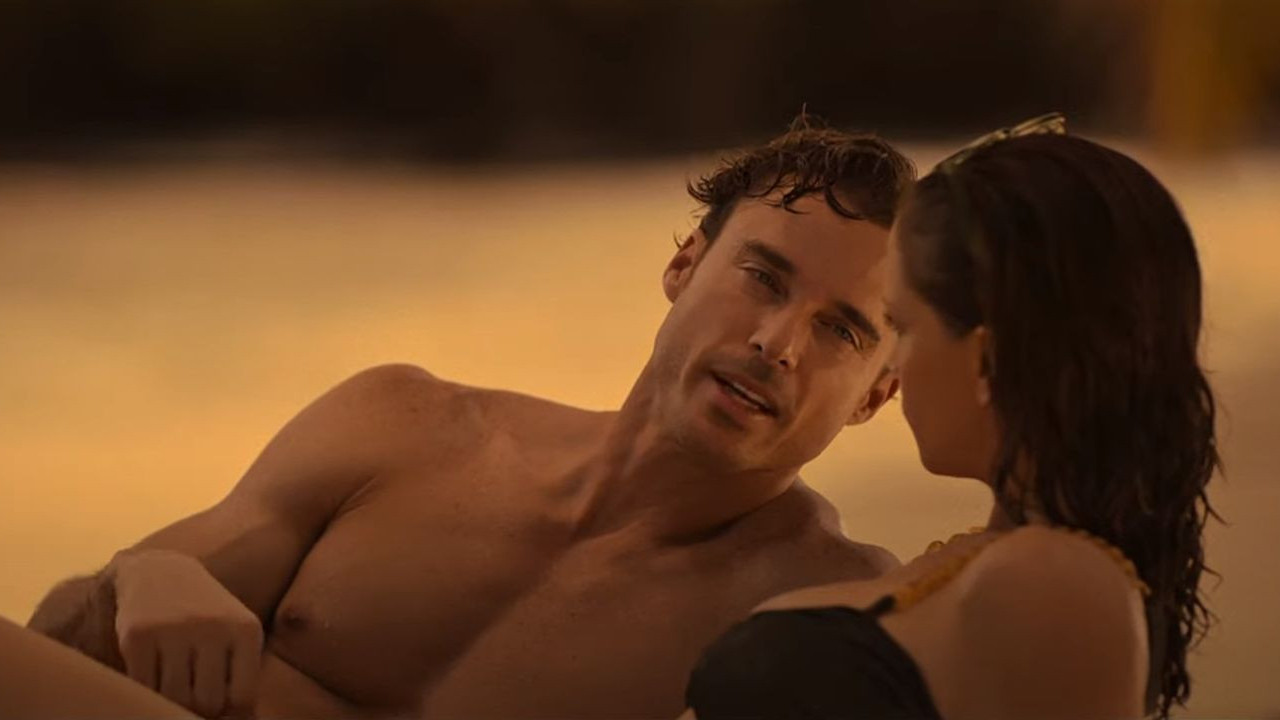 So, Pedro was against the relationship between Adrian and Cris because they were half-siblings. Adrian hears the entire thing from behind the door and later comes out to ask Miguel whether what he just said is true. Pedro never cheated on his wife; it was the other way around. But he kept it hidden from his family, knowing that it would cause further anguish to his children.
Who Does Camila End Up with, Miguel or David?
While the series answers most questions it poses throughout the season, it remains ambiguous in this regard. Both Camila and Miguel survive the fall and make a full recovery. Camila and David start dating, and the latter helps her get her mother out of prison. She should be happy in a relationship with a stable and kind man like David, but it seems that her passion for Miguel continues to linger. She sees him outside the facility, where she undergoes physical training to regain full mobility. As she kisses David, her eyes lock with Miguel's, and they talk a volume. As the season ends, she has resumed performing at Golden Lips. David and her mother are there to cheer her. Miguel is also present, in the back, but standing out in the crowd.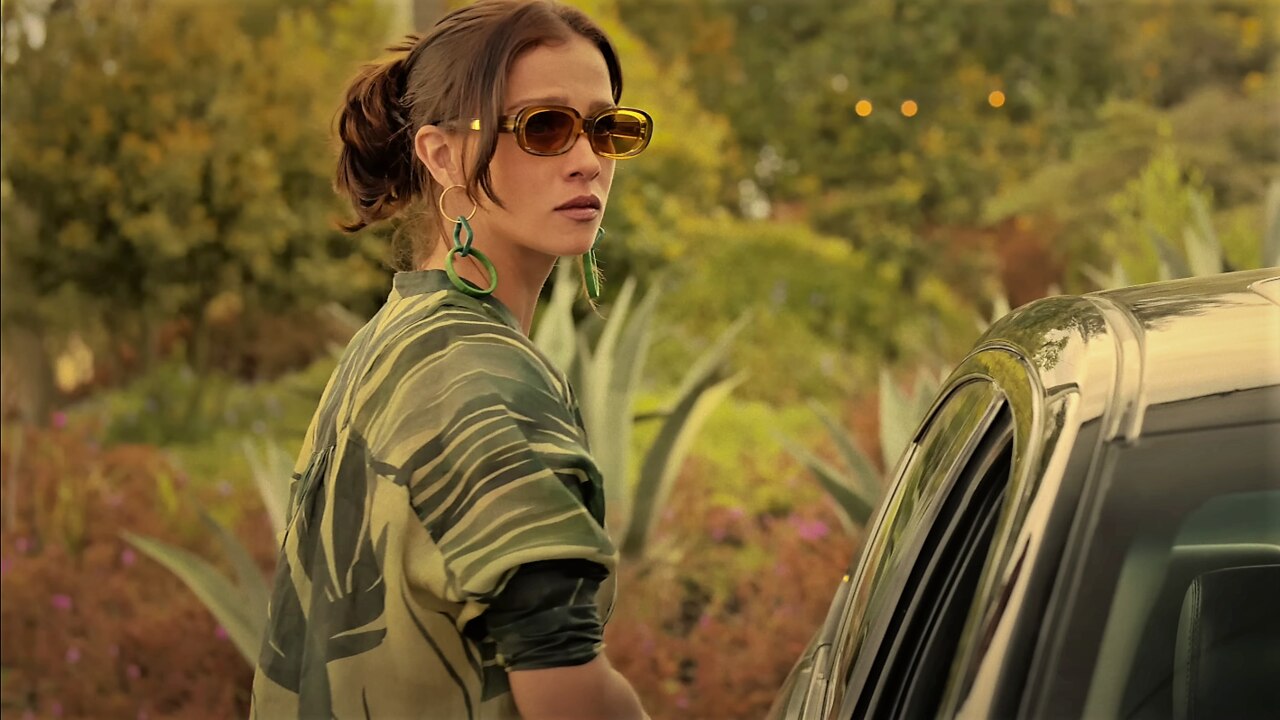 Although the series doesn't offer a definitive ending, it's probably safe to presume that Camila's relationship with David will not last long. Camila probably cares for David, but it's pretty apparent she doesn't love him with the same infernal passion as Miguel. Perhaps they can even have a future together now that his wife is incarcerated.