Popularly recognized for her portrayal of Jean Grey AKA Phoenix in the 'X-Men' film franchise, Famke Janssen is known for her elegance, intelligence, and wide range of projects in the entertainment industry. Following her debut in the 1992 film 'Fathers & Sons,' the actress went on to star in a wide variety of films and shows. Her breakthrough performance in the 1995 'James Bond' film 'Golden Eye' as well as her work in the 2008 thriller film 'Taken,' 'Hemlock Grove' and 'How To Get Away With Murder' further cemented her name in the world of entertainment.
Over the years, the Dutch-born actress has garnered a solid and supportive fanbase owing to her compelling acting skills and impressive personality off the screen. Her performance as Katherine, a brittle and damaged mother-in-law, in the Netflix thriller film 'Locked In' has only added to her ever-increasing fan following. Entranced by her journey, our insatiable curiosity prompted us to embark on a deeper exploration of her life and family.
Dutch-born Famke Janssen Moved to the US at 20
Famke Janssen hails from the small town of Amstelveen in North Holland, the Netherlands. Her parents reportedly separated when she was young, and she grew up alongside two sisters — director Antoinette Beumer and actress Marjolein Beumer. The 59-year-old artist speaks Dutch fluently and is well-versed in English and French. After her high school graduation, Janssen studied economics for a year at the University of Amsterdam and majored in writing and literature at Columbia University.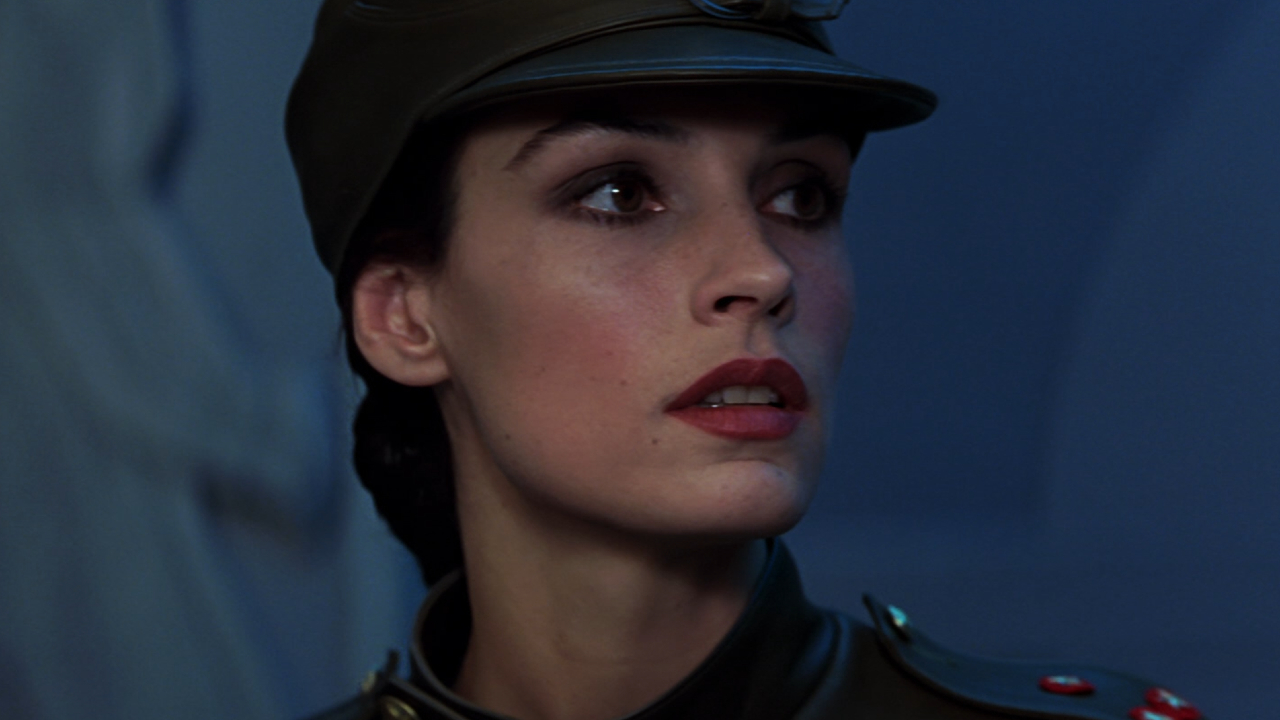 After spending her early days in her homeland, Famke flew to the United States in 1984, when she bagged a modelling opportunity at the age of 20. Talking about it, she said, "Modeling was nothing I ever pursued. I was discovered on the streets. I was in my first year in college [in the Netherlands] and I really didn't like what I was studying–economics. I really didn't know what I wanted to do." Thus, before gracing the silver screen, Famke Janssen dabbled her toes in the world of fashion for several years.
In her nearly decade-long career as a model, she worked for big names like Yves Saint Laurent, Chanel, and Victoria's Secret, and even got the chance to feature in a perfume commercial for "Exclamation" by Coty, Inc. In the early 1990s, Famke bid adieu to the runway and embarked on a new journey. Following her film debut in 'Fathers & Sons,' she quickly forayed into the world of TV with the legendary series 'Star-Trek: The Next Generation.' Since then, the actress has shown her talent in over 50 productions, including a dozen TV series. Beauty with brains Famke, besides being a model and an actor, is also a very successful businesswoman.
Famke Janssen Was Married to Kip Williams For Five Years
Famke Janssen has always been very private about her dating life, but there have been a few reports about her past relationships. She was romantically linked to filmmaker and former snowboarder York Alec Shackleton in the early years of her life. However, neither of the two confirmed the rumors. She reportedly met director and screenwriter Tod Culpan Williams AKA Kip in the 90s while they were in college. According to reports, they dated for a while before getting married in 1995.
The exact details of her relationship with William were not widely publicized, as both Famke and Williams have kept their personal lives relatively private. However, it has been reported that they were together for over a decade before tying the knot; their marriage lasted for five years, and they got divorced in 2000. In the years they lived as a married couple, Famke and Kip had no kids. In fact, in a 2008 interview with OK! Magazine, Famke stated her preference to not have kids of her own.
She said, "Often when women don't want children, people think it's connected to being ambitious and not wanting to take that time out of your life. I have very clear memories as a kid. I have two sisters – they both have kids – I have four nieces between the two of them. And they've always said 'I want kids.' I've always said 'I don't want kids.' I'm not sure what it is. It has nothing to do with I don't like children – I love children. I love my nieces, but it was just something I never looked for."
Famke Janssen Keeps Her Dating Life Private
After the divorce from Kip Williams, Famke Janssen has been seen with mystery men on a few occasions around New York City, but none of the rumors were corroborated by the parties involved. In all likelihood, the actress is currently single and focused on herself and her career. Even if she has a special someone in her life, Famke is quite adept at keeping it private. After all, in an interview with The Independent, she had stated, "I basically shun the press. I'm sure you googled me to try and find some things, but I am super private and realised a long time ago that I don't really like people knowing anything about me."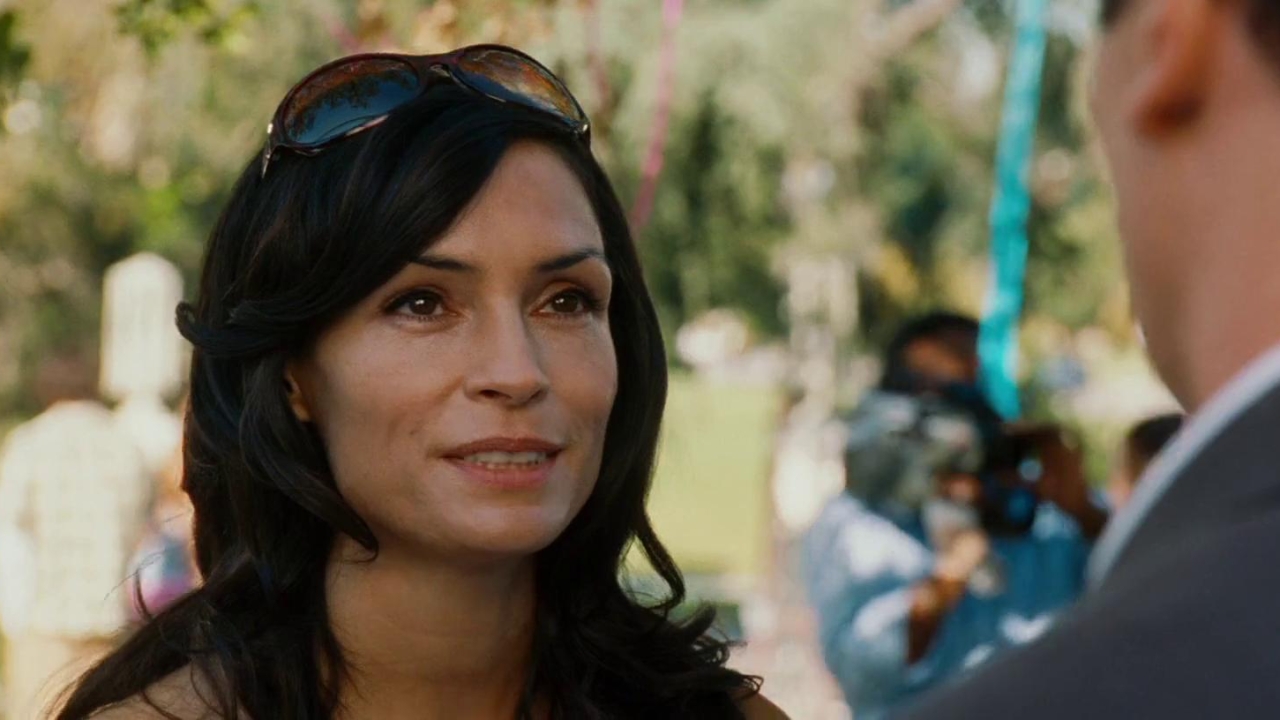 Apart from being a fierce actress, Famke also has a formidable personality. She has never stopped herself from voicing out the hot-button topics in the world of entertainment — ageism and sexism. In an interview with Entertainment Weekly, Famke said, "Women, it's interesting because they're replaced, and the older versions are never to be seen again. Whereas the men are allowed to be both ages. Sexism. I think that I should be back along with my younger version and the way that we've seen it with Magneto and Professor X."
Despite the curiosity of her fans and the media, Famke Janssen has managed to keep the romantic aspect of her life well-guarded, away from any social media, allowing herself space and privacy. Just as she has found immense success in her professional endeavors, we hope she finds the same happiness and fulfillment in her personal life.
Read More: Best Villains From the X-Men Movies