Actors have got to start out somewhere. Some choose to employ in menial jobs, some begin right from their infancy. It all depends on your luck, and at times also your parents' popularity. But not all make it big. Only those, who persevere perversely, and upon whom the beacon of lady luck shines are able to make it large. That's what she said. Over the years, as the industry has come to terms with many things, transcending boundaries of color, cast, religion and gender, there also has been a meteoric rise in the number of coming-of age films, often resting squarely on the shoulders of child artists. We decided to pack a surprise, and sentient you of some famous actors who started out as child artists.
16. Laurence Fishburne
Before he dazzled as Morpheus in 'The Matrix', Fishburne was relatively unknown. Often misidentified as Samuel L Jackson, his origins in the industry trace back to 1975, when a mere 14 years old, Fishburne he successfully shouldered a movie, 'Cornbread, Earl and Me'. Playing the character of Wilford Robinson, one half of aspiring black youths in an urban neighborhood, he commanded maturity and the exuberance of youth with dexterity. The scene especially where he hysterically cries himself to smithereens on the middle of the road mourning his friends death, is really exquisite. No wonder he is a star today!
15. Ethan Hawke
Hawke is a surprisingly under rated actor. His repertoire and body of work do no justice to his stardom and popularity. His most prominent role as a child actor came in the coming-of age drama 'Dead Poets Society'. The aforementioned remains probably the best movie in its genre, with beautifully layered writing and realistic characters. Hawke starred as the taciturn and shy Todd Anderson, whose rendition of Walt Whitman's famous phrase, "O Captain! My Captain!" was truly exhilarating to watch. It sent goosebumps gushing down my body.
14. Kirsten Dunst
Dunst achieved global stardom and fame, starring as Mary Jane in the first Spider-man movie ever. She has hence gone on to star in a number of epic films, portraying significant roles. She started at a very early age, appearing in a significant role in 'Interview with the Vampire'. In fact in her debut movie, she showed nerves of steel, and not only managed to deliver a tangible sense of world-weariness in her character, but out shined her superstar compatriots with much aplomb in majority of her scenes with them. I am talking about Brad Pitt and Tom Cruise. Yeah! Simply Dunst for you.
13. Kristen Stewart
Even though Stewart began her acting career in 1999 with uncredited roles and a minor character appearance in several films, she gained notice in 2002 for playing Jodie Foster's daughter in the thriller Panic Room 'Panic Room'. The Twilight poster girl gave a thrilling performance as a diabetic girl, trapped in the panic room with her mother amidst impending robbers. Her mesmerizing range and understanding of the situation showed maturity beyond years. Even though the roles she has portrayed in recent memory haven't been as challenging, her acting skills and mass appeal are undoubted.
12. Elijah Wood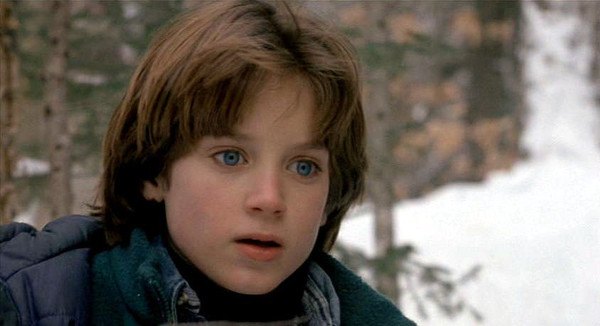 Believe it or not, that is the man, kid rather, who would go on almost a decade later to portray the lead role in the highest grossing franchise of all time. Our own Frodo was the talk of the town, by the age of 9, and became a critically acclaimed actor. His graph has since steadily risen, and has surfaced him at the pinnacle of stardom. Starring roles in 'Children of Night', 'Radio Flyer', 'Avalon', and 'Day-O' made him the most successful child artist of his time, with only a deserved trophy eluding him.
11. Kiera Knightley
The gorgeous Brit is one of the most acclaimed actresses of her generation. She began acting as a child on television and made her film debut in 1995. Featuring in critical films, playing prominent roles, like 'The Imitation Game;, 'Begin Again', 'Pirates of Carrebian', and 'Pride & Prejudice', she has gradually become a venerable thespian. She commands a star appeal and exudes confidence in her performances. A string of acclaimed performances in her teen years garnered her fame and a stable platform. The above photo is a snapshot from the acclaimed film 'Bend it Like Beckham', where she played a mean star of the team, unaccepting of the determined Indian girl.
10. Emma Watson
Does she need any introduction? Rocketing to fame with her starring role in the 'Harry Potter' series, Watson is one of the most loved actresses in the world. Her universal sex appeal, with her alluring British accent, make men go weak in their knees, oh and her smile. Just makes us boys cringe with agony and pain. She is fresh of her recent success in 'The Beauty and the Beast', which became more famous for her rejecting a certain other role in a movie. As one of the magician triumvirate, Watson shone like the Sirius, and in her latest film 'Circle', starring the ever-green Tom hanks, is surely exciting.
9. Scarlett Johansson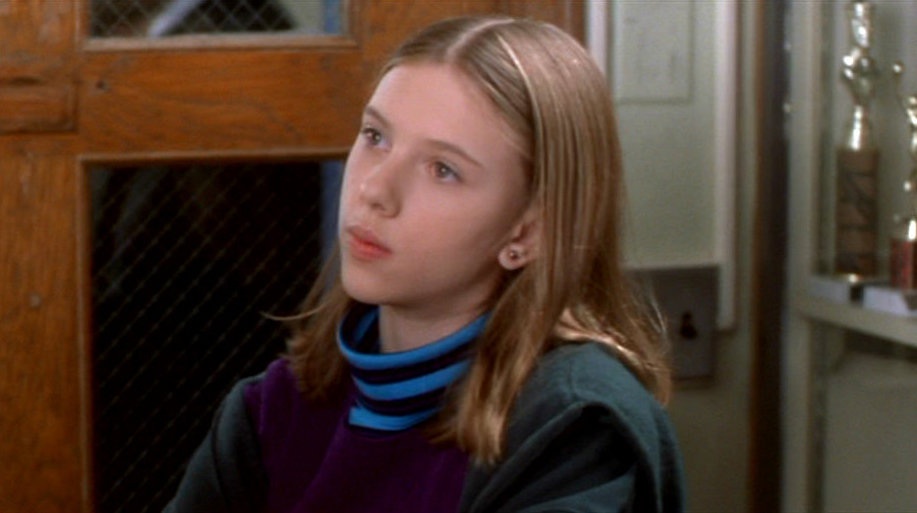 That is the innocent face of a 13-year old, who would go on to become the sexiest woman in the world. Well, atleast for me. Johansson is probably the biggest female superstar in the industry, her fame and popularity going unmatched. One of her very first roles came in the popular child movie 'Home Alone', which the star Macauly Caulkin truly stole away. If I start listing the roles she has portrayed, and the movies she has featured in, the article would run till the moon. So yeah, this femme fatale is THE superstar.
8. Reese Witherspoon
She didn't look her age, and certainly didn't act her age in her debut movie 'The Man in the Moon'. Witherspoon is definitely one of the most under rated actresses working today. Yes, the roles she has played have suited her personality and her fast-speaking skills, but they are the condiments which cloud her dexterity in presenting viscerally real emotions, and make them look effortless. Her universal star appeal has succeeded in landing her character roles, in which she has reveled, shone, and won an Academy Award.
7. Joseph Gordon Levitt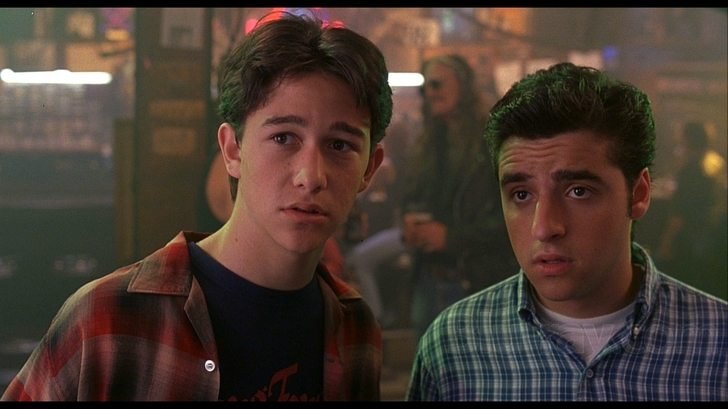 Yes, even him! Our very own puppy-faced star started out as a child actor in successful features like '10 Things I Hate About You', and 'A River Runs Through It'. I still think his soft features and mushy visage give him the look of a 10-year old. I was blown away by his character adaptation of Edward Snowden, and was left devastated and stunned when he didn't get an Academy nomination. His socially aware roles, touching on sensitive subjects like cancer and AIDS, shows his maturity as an actor, and responsibility as a citizen.
6. Saoirse Ronan
Ronan's acting skills since her debut in 'I Could Never Be Your Woman' have always managed to cast a spell on me. It is just unbelievable how believable she makes her acting. Be it bagging an Academy Award nomination at the tender age of 13, or starring in the Broadway revival of 'The Crucible', her repertoire eludes nothing. 'The Grand Budapest Hotel, 'Atonement', 'Hanna', 'Brooklyn', the list is endless. The way she commands and skins characters makes her an institution in herself. Already one of the most critically acclaimed actresses of her generation, she is also likely to be cast as Cat Woman in the character's film. Aren't we excited!
5. Toby Maguire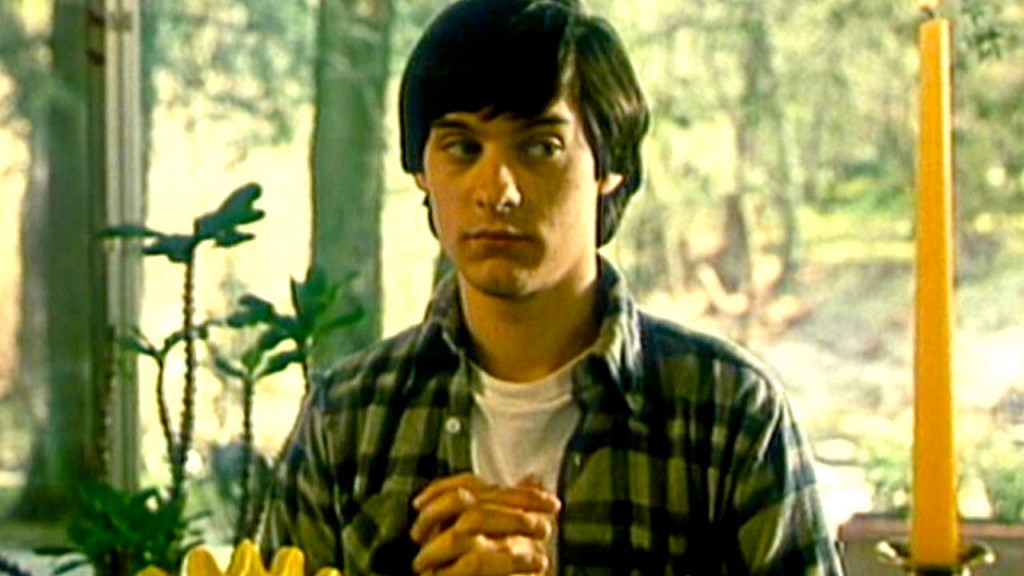 Yes, even our erstwhile Spider-Man was a child actor. In fact, for those who don't know, him and Leonardo DiCaprio were the best buddies growing up. They still are! Maguire began his career in the late 1980s. His first appearance in a feature film was a non-speaking part in The Wizard (1989). His baby-faced appearance allowed him to portray Spider-Man as a college kid in the first Spider-Man film. Since then, he has never looked back and contiues to star in great films.
4. Jodie Foster
The adorable Jodie Foster made her debut with this Scorcese directed movie and won her first Academy nomination as well. It made her the youngest to achieve the nomination then. The movie, known better for De Niro's spring to stardom and 'You talkin' to me?', also acted as a precursor of fame and name that was to come for Foster. Her portrayal as Iris "Easy" Steensma, a 13-year old child prostitute, looking to dissuade her pursuance, flabbergasted critics and audiences alike and sent shock-waves through the industry. Her stubborn and adamant character drew praise and importance from many aspects of the society for the egregious wrong. The star we know today is but an incarnation of Iris from 'Taxi Driver'. Her unique way of delivering dialogues got much attention, something she says has now become a habit, which she inculcated while preparing for the role.
3. Natalie Portman
This French thriller was the mercurial Portman's debut film. She assumed the character of Mathilda Lando, a lonely twelve-year-old girl. Mathilda lives with her dysfunctional family in an apartment down the hall. Her abusive father and self-absorbed stepmother have not noticed that Mathilda stopped attending class at her school for troubled girls. Until one day she gets noticed by a vigilante hit-man, who takes an egregious liking to her. You'll never be able to guess the 12-year old's age in the movie. A singular viewing of the film will solidify her claims as one of the most talented actresses of her generation.
2. Christian Bale
Even at the age of 13, Bale was a dedicated and intense actor. He solidified his credentials, headlining the Spielberg helmed WWII_era epic, 'Empire of the Sun'. The tale follows a young boy who is separated from his parents and ends up in a Japanese internment camp. When you have Steven Spielberg as a director for your debut film, you tend to relax and rest a bit on his expertise and good prudence. But that wasn't the case here. Bale read books, watched video tapes of interviews if the survivors and carved a charming spell over us with his performance, which was easily the most noticeable feature of the film.
1. Leonardo DiCaprio
DiCaprio began his career by appearing in television commercials in the early 1990s, after which he had recurring roles in various television series such as the soap opera 'Santa Barbara' and the sitcom 'Growing Pains'. He began his film career by starring as Josh in Critters 3 (1991). His role in 'What's Eating Gilbert Grape' should have won him the Academy Award. But 24 years later and 33 movies post that, he finally got it. DiCaprio is indubitably the greatest superstar of our generation, and yet he is so much more than that. His tireless lobbying for protecting the environment, and his efforts to who for it, make us respect him even more.
Read More: Best Child Actors of All Time