When Faye Caliman's mother received the news of her 30-year-old daughter's death in April 2018, she was in disbelief. She wanted to seek justice for her daughter and hold the perpetrator accountable for the pain he inflicted upon everyone who knew Faye. Lifetime's 'Meet Marry Murder: Caliman' delves into the circumstances surrounding Faye's tragic death and the ensuing investigation and eventual imprisonment of her killer. If you're eager to learn more about this case, we have all the details covered. Let's dive in, shall we?
How Did Faye Caliman die?
Faye Caliman was a dedicated single mother residing in Nottingham with her two daughters. Her children were her top priority, and she longed for a loving family life. Known for her bubbly personality, the 30-year-old was quite close to her mother, Stella Williams, and step-father, Glyn Street, and also had two daughters from a previous relationship. In 2013, she crossed paths with Marian Caliman, a construction worker from Romania, during a night out in Hucknall. Their courtship deepened over the next year, leading to their decision to marry.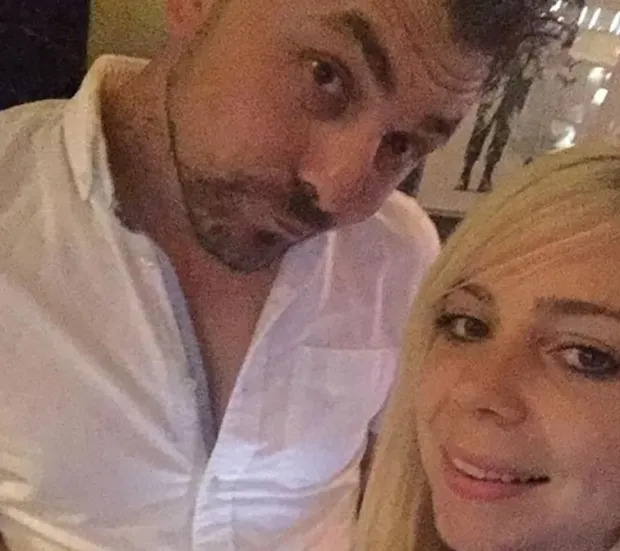 In 2016, they welcomed a baby daughter into their lives, cementing their family. However, in just a matter of months, Faye and Marian's marriage took a downturn, leading to their divorce in 2018. During this period, Faye, who had experience working as a hairdresser and carer, was employed in telesales at Pendragon, Annesley. Just six weeks after their divorce, on April 28, 2018, paramedics were called to respond to a report of a stabbing at a residence in Bestwood Village in the Nottinghamshire county in East Midlands of England.
Upon arrival, they discovered that Faye had suffered multiple stab wounds to her face, neck, stomach, and back, with part of the blade snapping off inside her. One of these wounds had pierced her heart, proving fatal. Despite the efforts to revive her, she was pronounced dead at the scene due to the severe injury to her heart.
Who Killed Faye Caliman?
From the outset, the investigative authorities recognized that Marian was a prime suspect in Faye's murder. Their separation stemmed from domestic and emotional abuse inflicted upon Faye. Her friends had noticed occasional bruises on her, which she often dismissed. However, a particularly distressing incident occurred during one Christmas when Marian spat on her face in front of her friend. In 2017, Faye found the courage to leave him and had been working on building a new life for herself and her daughters. On the day of the murder, a heated argument erupted between Faye and Marian over a parenting matter concerning their then-2-year-old daughter.
Faye intended to drop off their daughter at her mother's house before heading to work, a decision that Marian opposed. He drove over to her residence, and a violent altercation unfolded. Marian retrieved his mobile phone and began recording himself as he slapped and verbally abused Faye, who sat in an armchair, pleading for her life. He declared, "I am going to kill you," and proceeded to stab her 12 times until she succumbed to her injuries. Their daughter was upstairs in the house during the incident. At 10:40 pm, Marian dialed the emergency services and said, "I have killed her." Subsequently, he phoned a friend, confessing to the murder and stating his intention to take his own life.
Just 30 seconds later, he made another call to the same friend, expressing his intention to hang himself from a bridge. His friend desperately tried to persuade him to surrender. After these calls, Marian sent two text messages to Faye's mother. The first message read, "Take care of the girls," while the other simply said, "Sorry." Marian was discovered by two police officers sitting beneath a tree near a railway bridge. He informed them that he had discarded the second knife he intended to use to end his own life. Without delay, he was placed under arrest and charged with the murder of his wife, Faye Caliman.
Where is Marian Caliman Now?
Initially, in July 2018, Marian pleaded not guilty to the charges against him and claimed that he was not responsible for his actions due to his Asperger's condition. However, the video he had recorded during the incident seemed to contradict that claim and it was presented in the court as evidence. A month before he was set to stand trial, he changed his plea to guilty during a case management hearing at Nottingham Crown Court. He admitted to the police that he had lost control during an argument with his wife, which ultimately led to him stabbing her.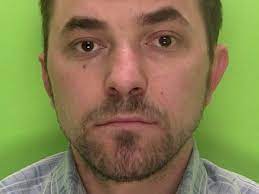 Marian was sentenced to life in prison with a possibility of parole after 19 years at Nottingham Crown Court in September 2018. Following his sentencing, Judge John Burgess said, "Her family had to wait for you to plead guilty. You weren't acting like a man who had lost control. There was a coldness about the way you treated her. There was time enough for her to be terrified of you. It amounted to mental and physical distress." He added, "Following some sort of argument, you told her you would kill her and you did." Marian remains incarcerated in His Majesty's prison and will be not eligible for parole till 2036.