Sometimes, you need some quirky, feel-good romance that is not too "filmy." Romance comes in all shapes and sizes, from "love at first sight" to "happily ever after." But Netflix's Indian original romance drama anthology series 'Feels Like Ishq' always stays grounded, even when it emanates a feeling of pure euphoria. Containing half-hour short films, the series chronicles unlikely love stories from different walks of life.
In the fourth episode, titled 'She Loves Me, She Loves Me Not,' director Danish Aslam and writer Sulagna Chatterjee team up to present a heartfelt and realistic romance tale while walking away from hackneyed heteronormativity. Muskaan is secretly gay, and her new colleague Tarasha is quite queer too. Muskaan develops a crush on Tarasha, and they become friends, only to fall apart. But Tarasha's frankness saves the day in the end. The ending is comic, and if you seek to tie up loose ends, allow us to decode the final moments for you. SPOILERS AHEAD.
Feels Like Ishq: She Loves Me, She Loves Me Not Recap
Muskaan Sahni is a shy but goofy twenty-something years old girl working in the art department of an ad agency. She may be young, but she has already made a mark at the office through her diligence and commendable work ethic. Her 23rd birthday is just around the corner, and in the meantime, her boss asks her to accompany a high-profile woman who's about to join the team. As per the rumors, the woman is a bit eccentric, but she has outstanding achievements speaking for themselves.
When Muskaan meets Tarasha Ahmed, Muskaan is smitten at the sight of her. On Muskaan's birthday, the office sponsors an eggless cake for Muskaan, but she does not want any piece of it. Tarasha smudges the cake on Muskaan's face, asserting that she is doing a favor to humanity. The chemistry between the two is eye-catching, and they strike a reciprocative friendship. But Tarasha, as it happens, is proud, razor-tongued, and apparently out of Muskaan's league. Muskaan stalks Tarasha to find out that she is imbued with a rainbow-colored soul.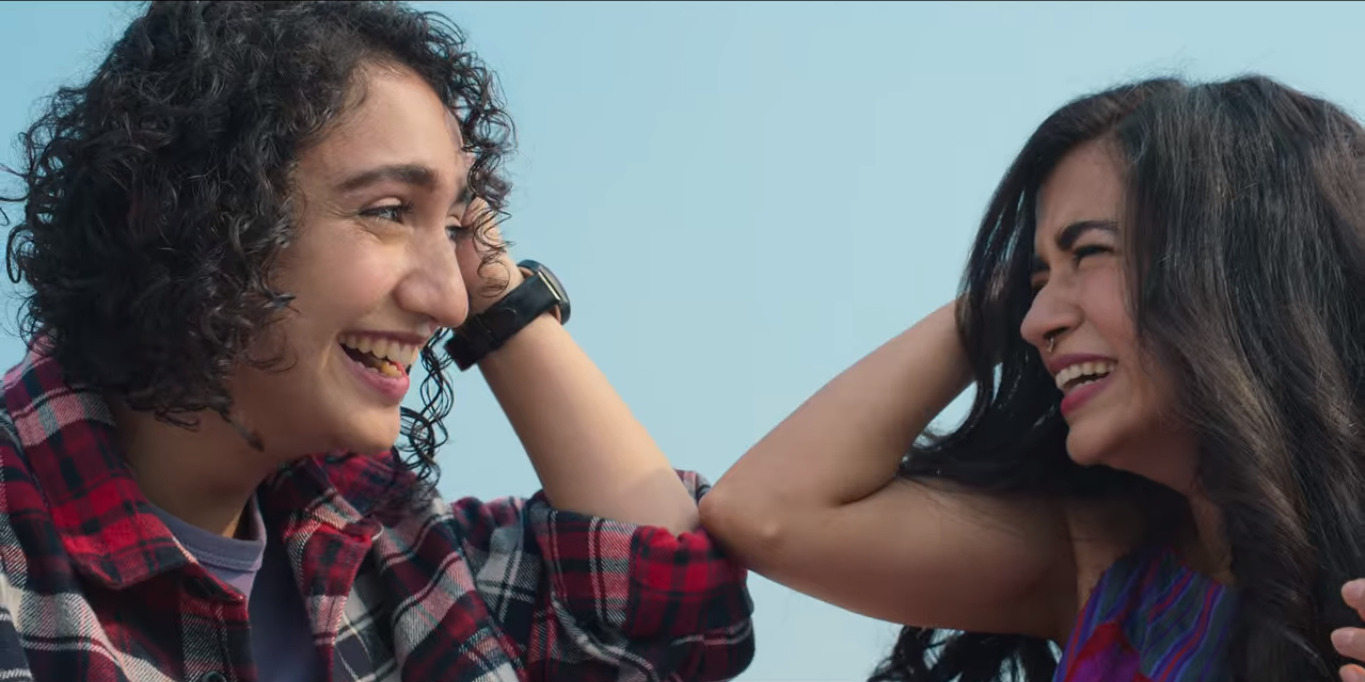 Muskaan is bisexual too, but she has not given it much thought until now. Before going out on a (sort-of) date with Tarasha, Muskaan breaks her keyboard searching for LGBTQ dressing conventions and other assorted trivia. On the date, they stay up all night having a conversation, and to see if the world is still spinning, the pair venture out to the coast early in the morning. Tarasha wants s'more alcohol, but they have to do with tea instead. The scene changes to the office party, where Muskaan sits uneasy and unwilling to have more alcohol than is already in her system.
The other colleagues think Muskaan to be a spoilsport, but Tarasha stands up for Muskaan. When another of Muskaan's co-workers, Namrata, rudely cancels out Tarasha, Tarasha excuses herself with the onset of a mild anxiety attack. While helping Tarasha ground herself, Muskaan gets to know that Tarasha and Namrata are ex-lovers. Tarasha coldly shrugs Muskaan off, and a pessimistic Muskaan is compelled to move on from the potential fling. Muskaan ghosts Tarasha and ignores her for a while until Tarasha ends up at Muskaan's doorstep. After scuffling through congested traffic, the nascent lovers come to the beach. They share a kiss, and Tarasha knows that Muskaan has not been with a woman before.
Feels Like Ishq: She Loves Me, She Loves Me Not Ending: Can Tarasha Convey Her Feelings?
Tarasha, at first glance, comes off as proud, smart, and hypercritical. She is a socialite but also has an air around her that keeps the haters at bay. She is also abundantly funny and sarcastic. Her flawless appearance leads Muskaan to believe that she is out of Muskaan's league. As Tarasha has a series of commendable achievements in her bag, people feel intimidated by her appearance. But as we get to know Tarasha through the lens of Muskaan, we encounter a sparkling spirit behind those soul-piercing eyes.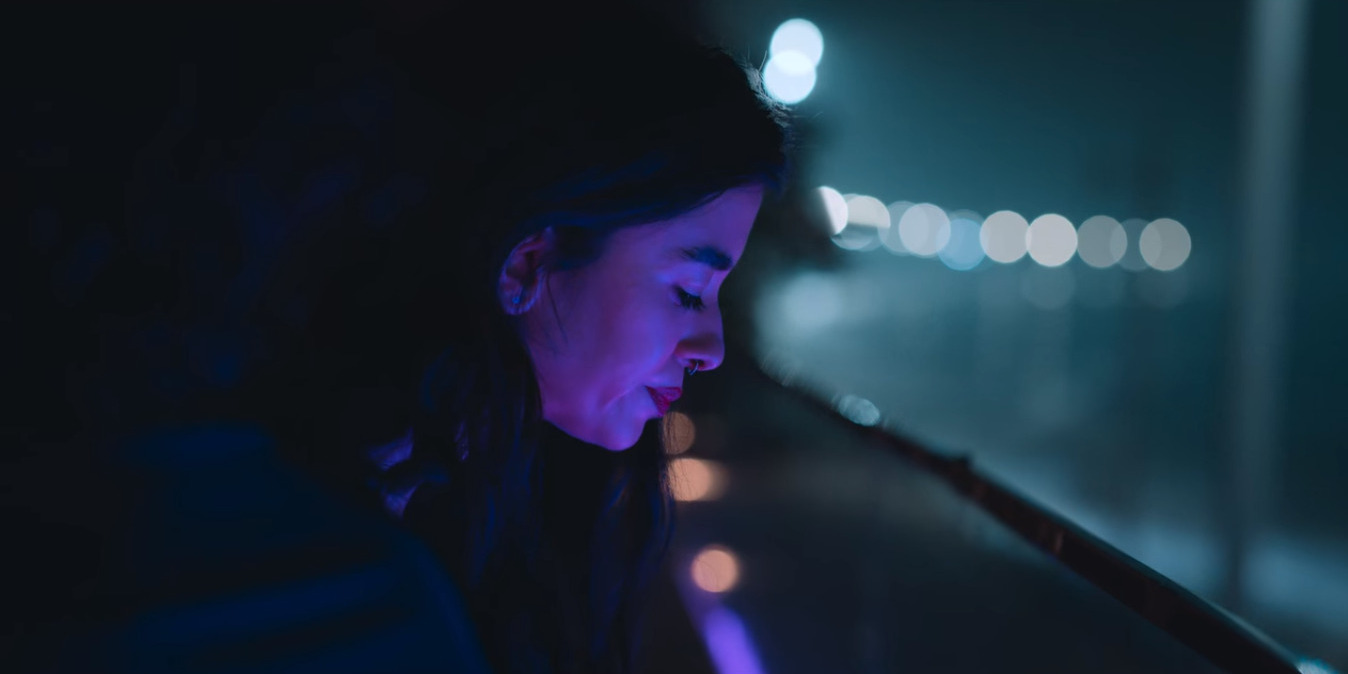 In the narrative course, we come to know that Tarasha has had her fair share of sour relationships. She also suffers from anxiety, as we see in the office party. We sense that behind the iron curtain of a prolific personality lies a soft and sensitive soul. But Tarasha rarely lets her guard down, and even after the episode of the anxiety attack, she gathers herself almost instantly. The episode makes Muskaan feel that Tarasha would never reciprocate her feelings, and thus Muskaan avoids Tarasha for a while. But unbeknownst to Muskaan, Tarasha has also developed a liking to Muskaan's honest and grounded persona.
Tarasha seeks to communicate with Muskaan, and when Muskaan gives her the silent treatment, Tarasha ends up at Muskaan's house for a confrontation. She wants to go to the beach, but when the traffic jam thwarts her plan, Tarasha is characteristically frustrated. In a realistic twist, she is compelled to convey her feelings to Muskaan on a trafficked road. So, yes, even though Tarasha is seemingly out of touch with her emotions, she states her feelings to Muskaan in the end.
Is The Kiss Muskaan's First?
When Tarasha briefly kisses Muskaan, Muskaan's cheeks turn red. Tarasha asks Muskaan whether it's her first kiss, to which Muskaan does not reply. Instead, Muskaan jumps on to kiss her new love once more. By that time, the couple wins the hearts of the viewers. But is it really Muskaan's first lesbian kiss? The story itself does not answer it verbally, but we can make an informed guess by putting the question in context. We see Muskaan with her sassy mother while she often breaks the fourth wall to speak directly to the audience. Although Muskaan is quite young, she is remarkably grounded and realistic.
She also has a mature worldview of things, and when Tarasha does not let her guard down before Muskaan, she takes the gesture as a loud and clear "no." She gives up her dreams but does not stop stalking Tarasha. She makes her intentions apparent to Tarasha with gender-bending apparel. To do that, she has to scour the internet for a while. Her character also gives off the vibe that she is quite new to this feeling. Although Tarasha speaks of her past flings with Namrata and Manjeet, Muskaan does not share any such detail. Therefore, we can confirm that the kiss is Muskaan's first.